Looking for payday loans for disabled people? You are not alone. Cashfloat provides payday loans for unexpected and emergency expenses, and you can apply for a loan too!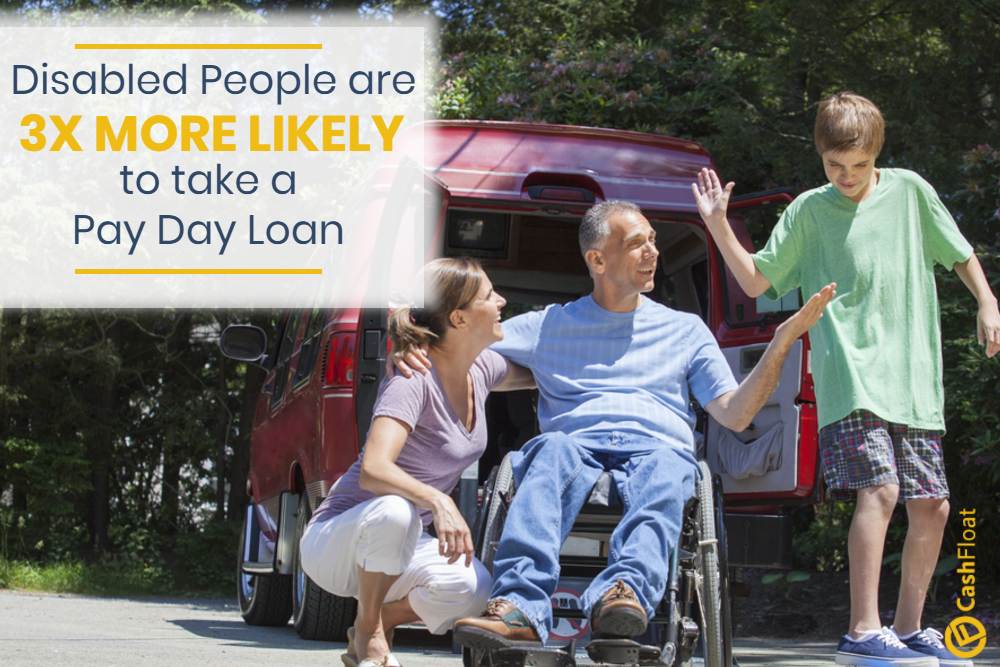 Story highlights
Disabled people face more expenses due to their disability.
Recent cuts to disability benefit have left some disabled people in a desperate situation.
Nearly half of disabled people are unemployed.
A recent report by Scope revealed that disabled people are three times more likely to take out an instant payday loan. Payday loans are one of the most expensive forms of borrowing, with extremely high-interest rates. Nevertheless, the disabled community, who on the whole struggle more with finances are taking out astronomical amounts of payday loans.
We can't help but ask why? Yet, the answer is glaringly obvious; physically challenged people have much higher expenses related to those vitally essential requirements and therefore have no choice but to use these expensive forms of credit. Therefore, fifteen percent of people with disabilities use loans to make ends meet.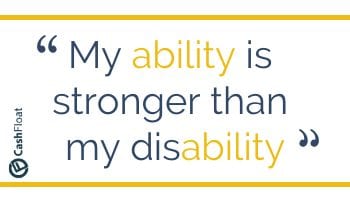 Disability Act
Parliament passed the disability act in order to protect individuals with disabilities. It is important to safeguard the rights of individuals with disabilities, as they incur more costs, due to medical causes. At the same time, it could be harder for some disabled people to earn an income, due to the nature of their disability. Some disabled people are able to work, and laws ensure that employers do not discriminate against disabled people, as they have equal rights, and cannot be refused a job that they qualify for, on account of their disability. A disabled person who works has the equal opportunity to earn their income, and should not even need to take out a high acceptance payday loan.
Should a disabled person need money to cover a short term deficit, and looks to take out a same day funding short term loan, the lender grants the loan equally to a disabled or non disabled person, if they meet the lending criteria. Lenders do not discriminate. Short term loans should be used for necessary expenditure, where you have a plan of how to repay the loan.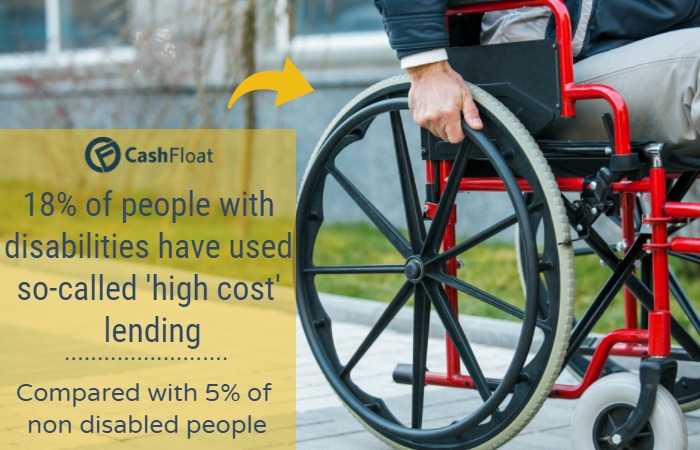 Disability Loans
Disabled people live with higher expenses on a day-to-day basis. Many of them rely on loans to help them get through the month. But, what are these costs that push the disabled past the end of their paycheck, and what help is available to avoid short term loans?
Equipment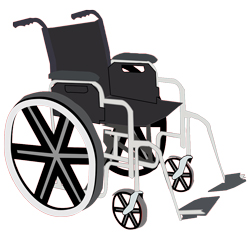 Living life with a disability can be quite expensive for a long list of reasons. Let's think about physical disabilities, specifically. People with disabilities need equipment to ensure they still enjoy a high quality of life. Essentials such as wheelchairs and crutches are all accessories that they may be essential. The price of this equipment is shocking. A wheelchair could cost up to £100 while a mobility scooter could range in the thousands. That's an incredibly large expense for something that is so vital for ordinary life. Without this type of equipment, many disabled people would be unable to live their lives normally.
Housing Facilities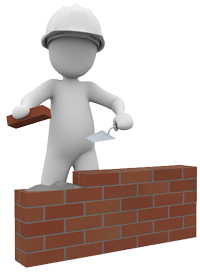 Unfortunately, the equipment is just the tip of the iceberg. Many disabled people also have to pay for extensive renovations of any new property they buy. Building work is one of the main reasons why people take out payday loans. However, for the disabled, this renovation is an essential must, rather than a desire. They need to make sure their home is accessible and more importantly, safe. Countertops may need to be lowered, safety equipment might need to be installed on the stairs, and they may need to adjust bathrooms as well. As is the case with all home improvements, renovations can be costly, requiring more than the average paycheck can provide.
Additional Fees for Services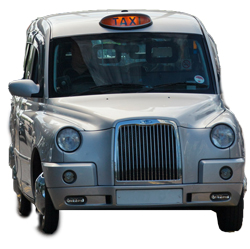 It does seem as though certain traders take advantage of the disabled. There have been reports of taxi drivers charging obscene rates for transportation for the disabled. Usually, this is because they are legally allowed to leave the meter running while they help someone safely inside the vehicle. Depending on the disability, this can add ten or twenty minutes into the journey.
Other people with disabilities have reported that travel insurance is incredibly expensive. Travel companies often charge astronomical rates, particularly if medical aid is required.
It is clear then that the lifestyle of the disabled is more expensive than the average person. However, is this the only issue?
Unemployment And The Inability To Find Work
In 2008, over 48 percent of people with disabilities were unemployed. Since then, the percentage of individuals who are unemployed with disabilities has risen sharply. Consequently, it makes sense that the disabled rely on financial aid options like payday loans. Many are living on a limited income. Even those who do have a job, may not be able to work full time. They may also only be able to work from home, and this again could limit their income.
Disabled people actively looking for a job may also experience difficulty finding a job. There is still evidence to suggest that employers are disinclined to hire someone with a disability. In particular, individuals with a physical condition are often viewed as a liability or an added expense. There are still businesses in the UK that do not have full access for people with disabilities.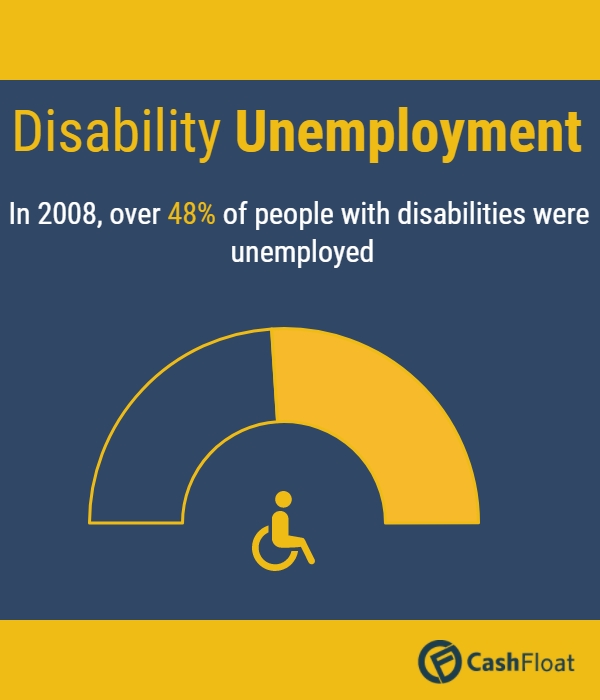 Physically challenged people who work, often face another problem. They tend to have more medical issues that put them off work for longer periods. Although they may still receive their income, in many cases disables individuals will miss the chance for a promotion or a pay rise due to prolonged sick leave. Additionally, after a certain number of sick days, employers may be entitled to reduce the paycheck, or not pay sick leave at all. In many places, medical care is not free, and people with disabilities have to pay at least a portion of the cost, despite government welfare benefits. This leaves the disabled short of cash at the end of the month with no other choice than to take a cash advance loan.
Loans for People on Disability Benefit
Recent reports about government cuts to welfare benefits seemed to suggest that disabled people receive plenty of financial support from state funds. In fact, some people believe that disabled persons receive more than they need to live. However, this is entirely not the case, and many individuals with disabilities receive the bare minimum in benefits. The government often runs checks on those with disabilities who are claiming benefit. If a person is found to be 'fit to work', their benefits may be reduced. At the same time, there have been heavy cuts to benefits recently that have left people with disabilities in a tight spot. Disability benefits have decreased while living costs have stayed the same.
In the USA, people with disabilities do receive benefits for medical care. However, they are still expected to pay twenty percent of any medical costs. Anyone who has ever had medical treatment in America will know that the bills can be obscene. Some medical procedures have price tags as high as $10,000. It is no wonder that people with disabilities feel they have no option but to take out a loan.
Increased costs and the little amount of help from the government leave disabled people in desperate situations.
Conclusion – Payday Loans for Disabled People
The Scope report showed that loans were three times more likely to draw by people with disabilities. Unfortunately, as seen above, the disabled people are most certainly not able to pay substantial interest fees that come along with short term loans. These are individuals on a limited income with a broad range of bills that they already struggle to pay. In fact, the reason they have resorted to some quickquid was due to the already insufficient funds from income and benefits.

Nearly half of people with disabilities use loans, credit cards and even illegal methods to pay for expenses. This includes everyday items like food and clothing rather than expensive purchases.
One fifth of disabled people struggles to make payments back on their credit cards. This suggests that they would not be able to afford to pay back the excessive interest rates on a payday loan. It could mean disabled people who use payday loans are more likely to fall into the debt trap. Many feel they cannot afford the high costs of living without these loans. If you feel your were missold a payday loan, you may be able to get your money back. Click here for tips on how to make a payday loan complaint.
It seems clear that there are not enough benefits to give the disabled even the most basic quality of life. Due to this, many are forced to seek out risky options like a short term loan. Although new evidence suggests the level of employment for people with disabilities is rising, it might just not be enough. If you are one of those working disabled people out there who are lucky to be making money but need some financial help to cover a small emergency, you can apply for a loan with Cashfloat.