When you need to borrow money, there are always several options available to you. It's important to understand the range of choices you have. It will help to ensure you pick the best one for your situation. Peer to peer lending has taken off in the last decade or so and has become a popular way of borrowing money. The method is attractive to both borrowers and lenders. Growth has led to £5.8 billion in lending since 2005. For lenders, the attraction is higher interest rates than they would get from savings. Meanwhile, borrowers may get a better deal than on high street loans or payday loans online. However, there are risks with P2P lending, as there is with any loan or investment. It's essential to understand them before deciding to be either an investor or a borrower.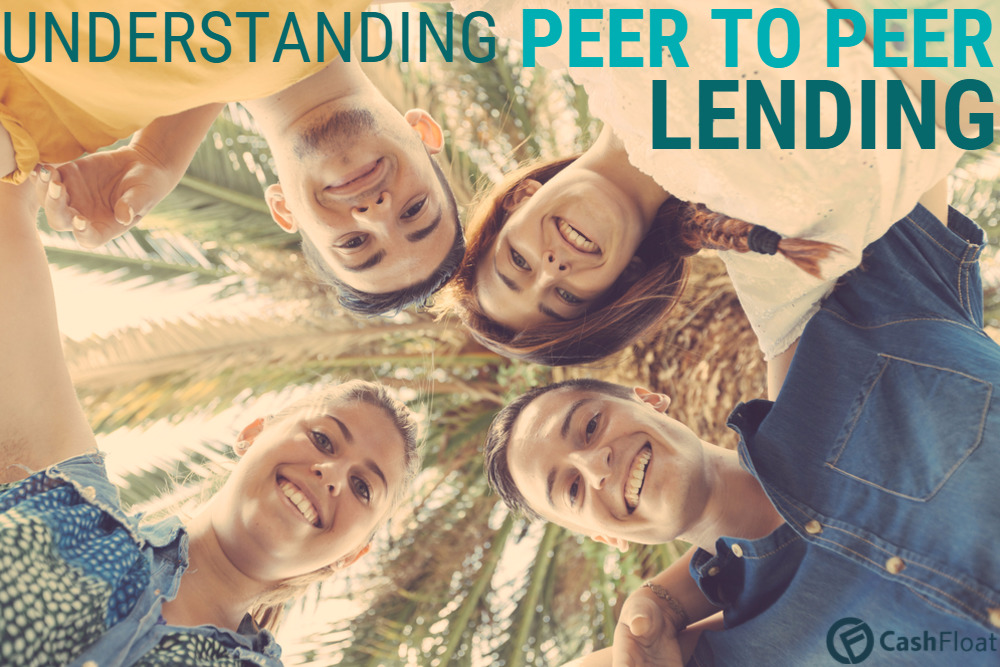 How Does Peer to peer Lending Work?
Peer to peer (P2P) lending allows ordinary people to lend their money to other ordinary people. P2P websites give you a platform to match up with a lender or a borrower, depending on which one you are. They give you the tools you need to create a lending agreement and either get a good deal on a loan or make a return on investment. People often use P2P lending to save their money, instead of using a savings account, such as an ISA. It helps them get better returns on their investment than they would with a savings account. The rate they charge is still low compared to other loans, however. This provides a benefit for borrowers. It encourages them to try P2P lending instead of other options.
The Risks of Peer to peer Lending
If you're considering P2P lending, you need to understand the risks. One thing to be aware of as an investor is that you won't have the same protections as if you used a bank or building society account for your savings. P2P lending isn't covered by the Financial Services Compensation Scheme. The loss from a borrower failing to pay their debt will often be passed straight to the investor. Using P2P lending to invest your money is risky, just like almost any other type of investment. There is always a chance that you could lose money as an investor, and you have to be prepared to take those risks.
But what about risks for borrowers? If you're considering P2P lending, the risks aren't as significant compared to other loans. When comparing them with bank loans, there is little to make them riskier. It's easy to compare your options based on the interest rates available to you. However, it's also important to look at the fees you may have to pay. They may depend on your credit history and the amount you want to borrow, as well as the terms of the loan.
What Safety Nets Exist for Lenders and Borrowers?
It's always beneficial to have protection when you invest or borrow money. The FSCS doesn't cover P2P lending in the same way traditional loans are. But there are still some protections. For example, the FSCS for investors does protect you if you lose money through P2P investing because of bad advice from a financial adviser. You might be able to claim up to £50,000 if you lose money due to the advice given.
Another way that investors might be protected is through the peer to-peer lending company itself. While many companies pass a loss onto the investor, not all of them do. You can select a website that has a provision fund, designed to help cover bad debts. The fees paid by both borrowers and lenders often contribute to creating this fund. It provides a safety net for investors, as well as borrowers. Many sites also take steps to ensure that borrowers can repay their debts. This includes credit checks, which benefits both lenders and borrowers. It avoids selling a loan to a borrower who can't afford it and landing investors with bad debts.
The Rewards of Peer to peer Lending
Of course, there are several potential rewards of peer-to-peer lending. This applies to both investors and borrowers. The sector needs to be attractive to both types of people to provide alternatives to traditional ways to borrow or save/invest. For investors, the potential for higher returns on their investments is attractive. Many people are unhappy with the rates of interest they receive on savings accounts such as ISAs. However, they may be wary about trying more complicated forms of investing. Peer to peer lending can help to provide an entrance into investing. It also offers better returns than traditional saving. Investors could make gains of around 3.5%. They can even make almost double that if they're willing to take higher risks.
For borrowers, the rewards of P2P lending include finding better rates. Interest on your loan could be significantly lower than on a traditional loan or short term loan. In fact, from the borrower's point of view, the process is similar to borrowing from a bank. They can be cheaper to repay as you can often make early payments without any fees. There is often no minimum amount to borrow too. As long as borrowers take the time to understand costs and other relevant factors, it can get them a great deal.
When Should You Consider P2P Lending?
Peer to peer lending can be an excellent option to consider both as a lender and a borrower. However, it isn't always the right choice, so you need to think about it carefully. If you want to invest your money, P2P lending could be good for you to help you grow your savings. If you're considering it as an option, the most important thing to remember is that you are taking a risk. Although you might receive better returns, you could also lose money. If you're willing to take that chance, peer to peer lending could be suitable for you.
As a borrower, peer to peer lending might work for you. It's especially useful if you're looking for better interest rates. You can find it easier to secure a great loan if you have a healthy credit rating. But they also provide another avenue if banks have rejected you. P2P lending could be right for you if you want to borrow some money. However, sometimes banks or other loans will get you a better deal. It's important to compare what's available to you to ensure you make the right choice.
Peer to peer lending can be a great way to both borrow and make money. Before you decide if it's for you, make sure you look at it from every angle.