Wondering why people use payday loans and other kinds of short term loans? Read this article from Cashfloat as we explore the 10 top reasons for why people use payday loans.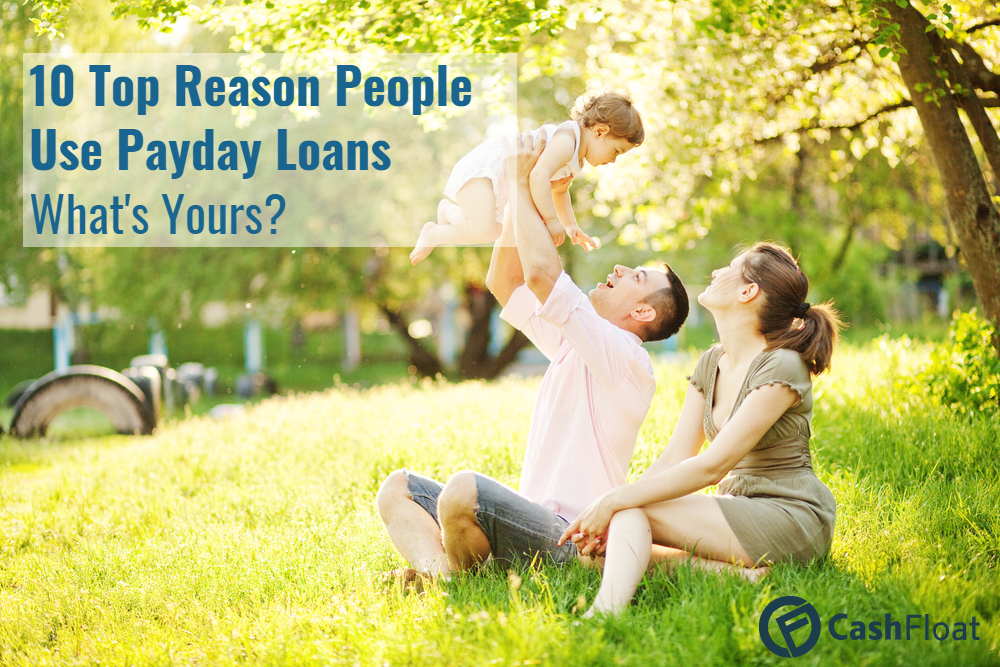 Story highlights
Parents often borrow far greater amounts than they can afford
Thicker curtains will keep more heat in the home without expensive changes
Top Reasons People Use Payday Loans
There are numerous reasons why people use payday loans. It's not just about getting a one-off expense, like a luxury holiday. Payday loans can be very attractive if you find yourself in a particular situation. Or, there is an absolute reason that you need a rapid injection of cash into your bank account. Here are the ten reasons people choose to rely on a payday loan.
Redundancy

Suffering through a period of unemployment is not something that you would wish on anyone. It is both, financially and emotionally stressful. At certain points, you may find yourself scrounging the money together, desperate to make ends meet. In this type of situation, a payday loan can be very attractive for several reasons. First, it gets you the money needed fast, without delay. Second, it allows you to continue to live the lifestyle you had before you lost your job. Third, it has a psychological benefit of allowing you to feel like the redundancy is not a major issue. It is, but for a brief moment, you can persuade yourself otherwise.




The best way to handle this problem is not to take out a payday loan. Instead, you should look into getting job seekers allowance. Or, saving when you are employed so that you have money to fall back. You also need to consider cutting back in as many spending areas as possible.

Loans for Debt Consolidation

There is no doubt that many payday loan users take out the money to cancel out another debt. The loan might be used to pay off a loan from another company. Or, it could be a debt from another source such as a credit card. If that's the case, it can make sense to take out a payday loan, particularly, if the amount of interest on the loan is advertised as less than what the individual owes on the other debt. However, usually, the displayed level of interest isn't entirely accurate. It often doesn't include other bills that can add up to a massive expense that is hard to escape. Instead of taking out a payday loan, borrowers should use debt consolidation. This service will pool all your debts together, making them easier to pay off. It's a lot less risky than using a payday loan.

Avoiding Embarrassment

Some people might be wondering why these individuals do not just borrow from family or friends. After all, it's a lot safer than borrowing from a professional lender. However, many feel that borrowing from a lender is better. This is because if you borrow from a lender, the money is owed to a business, not someone that you know personally. While a family member might not charge interest, owing them money could cause friction. That's why people might just take the risk of substantial interest instead.

Holiday Loans

Christmas is always a time of big money for direct lenders. Parents become desperate at this period of the year as they struggle to buy everything their children want. People use payday loans because they often seem like the best solution. You get the money you need for the Christmas period, and then you can pay back what you owe in the new year, hopefully, after you have made some money.




To an extent, this makes a lot of sense. Unfortunately, though, parents often borrow far greater amounts than they can afford. They get everything their kids want, but they fail to avoid to staying out of debt. Birthdays can be a problem too, but Christmas is a bigger issue. There is the aspect of the magic that children believe is involved. It's difficult to explain to a child you can't afford to buy them gifts when Santa supposedly brings them anyhow.

Loans to Help with Bad Credit

Often, people try to avoid payday loans because of their bad rep from the press. Instead, they try to borrow credit from banks and similar institution when they need to take out a loan. However, if you don't have a good credit score, thet will likely decline your loan application. Payday loan companies, on the other hand, will also lend to people with a bad credit history, as long as they can afford the loan. However, a better long-term solution is working to fix your credit rating. You can do this by paying off money that you owe and paying bills on time for six months or more. A higher credit rating can help you access credit more easily in the future.



Loans for Bills

One of the most common reasons people use a payday loan is to pay high bills. However, rather than taking out a loan, homeowners should be looking for ways to cut energy costs. The best way to do this is to control your energy usage. Instead of wasting a fortune on gas, get better insulation for your home. Thicker curtains will keep more heat in the home without expensive changes. Or, reduce water usage by having time limits on showers. Leaving a shower running for over an hour will waste a lot of hot water.

Loans for Mortgage Repayments

What's worse, getting a payday loan or falling behind on mortgage repayments? Most people would argue it's the latter that's the worse option. Mainly because then the mortgage company starts to think you can't afford the home. They may then take action against you, particularly, if you continue to deliver late payments. There are two options to consider here. Either you can talk to your mortgage lender and ask for a more suitable payment plan. Or, you can downsize your home. Either will ensure that you won't need to take out another payday loan to keep up to date.



Loans for a Medical Emergency

If you don't have health insurance, a medical emergency is always going to be a big expense. It could range between two thousand, up to a couple hundred thousand. It all depends on the type of treatment that you need. If you don't pay the bill straight away it builds in interest, like any other debt. Medical issues are certainly one of the significant reasons people use payday loans or short term loans. The best way to avoid this is to get health insurance. However, even that can be expensive.

Loans to Pay Overdraft

It can be frightening when you check your bank account and find out that you have gone overdrawn. The bank might charge you with an overdraft, and that's always worth avoiding. Particularly, when you check the levels of interest that can be involved. Instead, you should cancel your overdraft altogether and make sure it's impossible for you to go overdrawn.

Loans to Pay Unexpected Debt

Finally, we all like to think that we will never end up in debt. However, debt is, quite often, unexpected. Your loved one might die, and if they are in debt, guess who inherits it? That's right; you do, and you'll need to pay it off as quickly as possible. There is no easy way out of this situation, and many people use payday loans for help.