The History of The Financial Crisis in the UK
– Chapter 2
In the UK in the 1980's there was also a revolution in banking de-regulation. Instigated by the government under Margaret Thatcher, in 1986, there were far reaching changes in the banking sector that had come into force to allow the City of London banks to compete with foreign banks that were making more profits because they had less regulations. Because it was felt that the City was falling behind New York as a centre of finance, de-regulation was seen as an excellent way to strengthen the City of London as a financial capital. These banking reforms became known as the Big Bang, and not long after, the financial crisis comes to the UK.
Cashfloat, a responsible short term loan lender, explores how the banking reforms REALLY affected the UK's economy.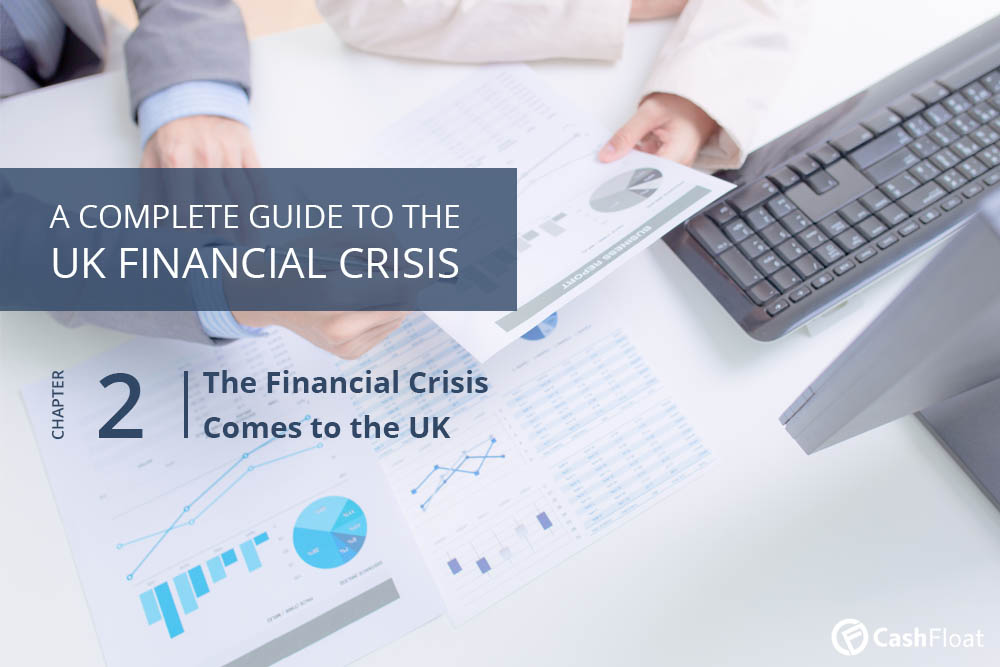 The UK Financial Services
The financial system delivered three services. These were payments, conciliation between investors and savers and risk insurance. The reforms that were passed were designed to get rid of anti-competitive practices that prevented London from doing business on the same footing as its US rival banks. One of the reforms was the removal of fixed minimum commissions and another allowed brokers to trade on their own account as well as for customers. Banks started to make inroads into new activities and to cross sell products such as insurances and pensions alongside mortgages and bankers began to encourage customers to take on riskier investments that were associated with the stock market and the money markets.
At that same time, the Financial Services Authority was set up to oversee the new set up in banks but what no one could have foreseen was that it needed to look at how risks were spread over the whole banking system and not just at the way individual financial organisations were operating. These shortfalls in regulation practices came back to haunt the government once the enormity of the financial crisis became clear. Banks had got large and had reached a point where they were too important to fail but that is precisely what they came perilously close to doing.
The Crisis Comes to the UK
In the UK, the banking industry began to experience huge changes with everyone out to make the largest possible profits. During the 1990's there followed a series of takeovers of local building societies by the big banks. Almost every week another building society became swallowed up by another of the big banks which had executives who were delighted to extend their portfolio of mortgages. This evolved into a situation where the banks became the main lenders when it came to both small and large domestic mortgages. But, they also expanded into selling investment type savings products, house and health insurance, PPI and pensions. The big banks in the UK became a one stop shop for every kind of financial product and they were all vying for the most sales and the biggest profits.
Some British banks saw that there were huge profits to be made from buying subprime mortgages from overseas and this is where the system was eventually 'holed beneath the waterline'. What was unknown to bank shareholders and customers alike was that there was a rash of subprime debt bought and sold from one bank to another as this was seen as a very simple way to increase profits. Called a 'risk and reward' policy, subprime mortgage debt from the US had been sold to banks all over the world including the UK.
HBOS – An Accident Waiting to Happen
The bank HBOS was a new kid on the block that was determined to beat all the other large banks in the UK. It purchased unstable companies like Equitable Life, which no other bank would touch. Marketed as 'the new force in banking' the executives at HBOS had a policy that was reckless and depended on short term profits with large bonuses for executives. At one point, selling three times as many mortgages as its nearest rival, HBOS was also allowing customers to borrow up to six times their annual salary.
Even though the FSA had warned HBOS executives that its policies were 'an accident waiting to happen' with the speed of growth vastly outpacing risk compliance, the bank continued its seemingly nonstop upward trajectory as it tried to outdo the more established four UK big banks. In early 2007, there began to be serious concerns about the way that HBOS was operating even though it was clocking up large profits.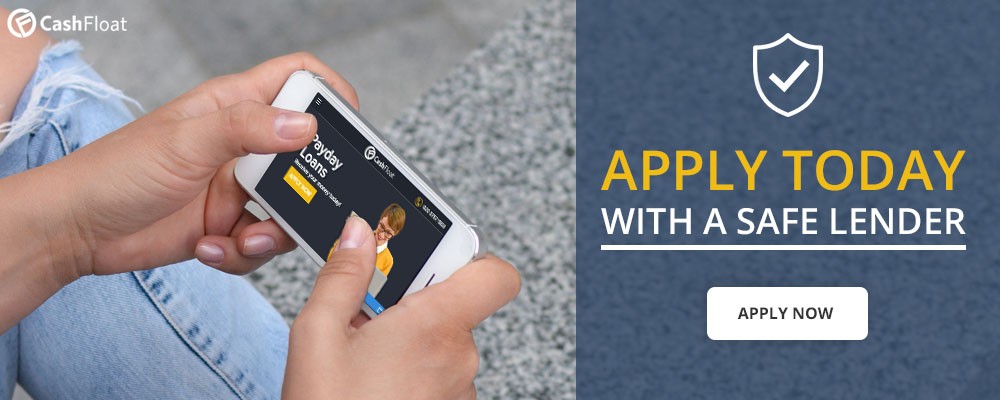 Kelly Richards is the founder of the Cashfloat blog and has been working tirelessly to produce interesting and informative articles for UK consumers since the blog's creation. Kelly's passion is travelling. She loves her job because she can do it from anywhere in the world! Whether inspiration hits her while sitting on the balcony of a French B&B, or whether she is struck with an idea in a roadside cafe in Moscow, she will always make sure that the idea comes to fruition. Kelly's insights come from her knowledge gained while completing her degree in Economics and Finance as well as from the people she meets around the world. Her motto is: Everyone you meet has something valuable to teach you, so meet as many people as you can!