The Complete Guide to Coronavirus Financial Recovery – Chapter 4
Now that you have a good understanding of your current situation, you need to decide where you want to go financially. Cashfloat explores how to create smart financial goals that will stick.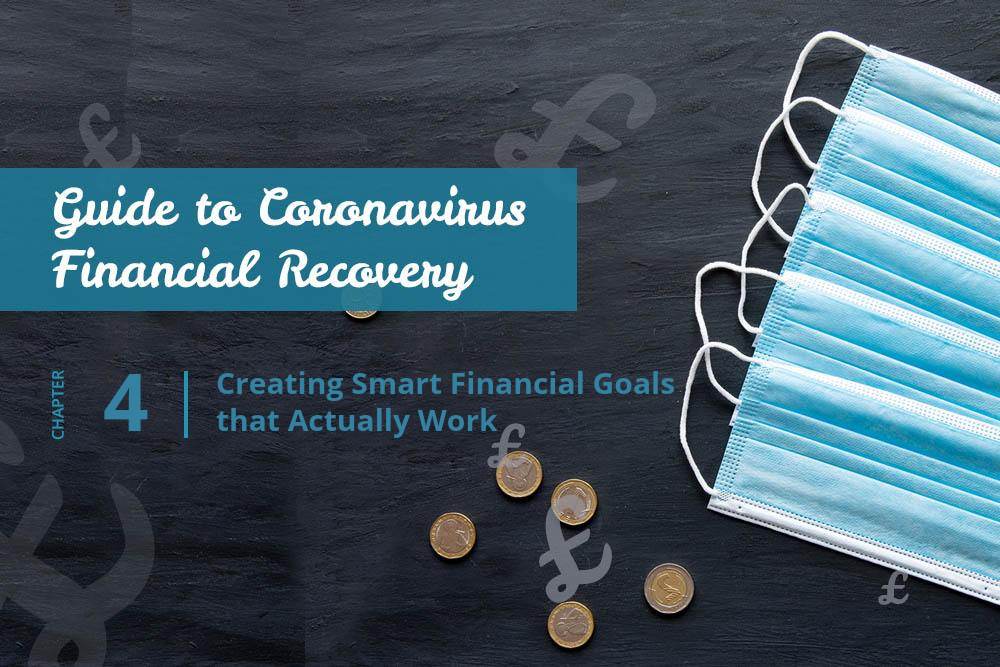 Why Financial Goals Are Important
Creating a financial goal for yourself will give you direction and motivation to succeed even when the going gets tough. You might be tempted to start throwing all your spare cash at your debts, so they will "just go away already." However, if you begin with the end in mind, you might be able to find a faster way to get there.
We all have things we would like to achieve: we want to be educated, we want to be successful, we want to go on luxury holidays. The difference between something we'd like to achieve "one day" and something we will actually work towards lies in making a SMART goal. For your goal to be a successful motivator, you need to make it specific, measurable, attainable, realistic and timely. Creating a goal with these factors will give you a clear picture of where you can be at the end of this journey. And when you hit a rough spot, you'll be able to focus on the detailed image of financial stability you have created with your goal. That will make all the difference between sticking to your goal and giving up.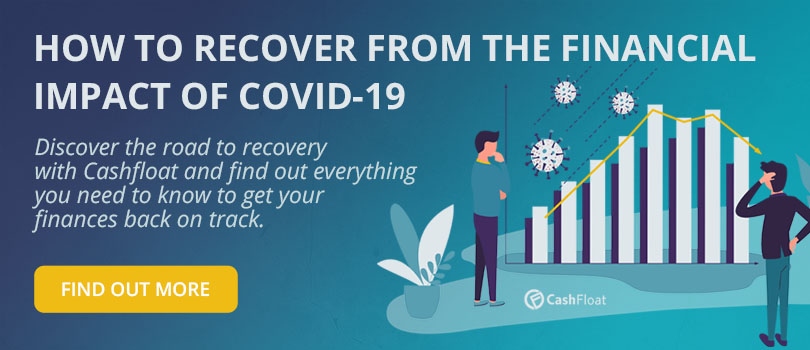 So How Do You Make a SMART Goal?
Specific – Define a specific, detailed financial goal. Don't leave it at a vague "I want to get out of debt" or "I want to be rich." Give yourself numbers and dates. This will help make it much more real to you. For example: "In 1 year from now, I want to have paid off my debts and have £2000 in my emergency savings account."



Measurable – How can you measure your progress? Make yourself realistic benchmarks along the way to your end goal so you can gauge whether or not you're on the right track. For example: "In 2 months from now, I want to have paid off my credit card bill."


Attainable – Make sure your benchmarks help you towards your goal but don't stretch yourself too thinly. You should still be able to meet necessary living expenses while working towards your goal. If you can't, then your benchmarks need readjusting. If your monthly income is £1500 and your short-term goal is to pay off £800 a month in debt, that only leaves you £700 for rent, utilities and food, which is likely not enough for you to live on. A more reasonable financial goal would be to put £200 towards paying off debt every month. This will still leave you with enough money for your necessary expenses.



Giving Yourself Financial Incentives

Let's be real. Paying off debt gives you a good feeling in the long-run, but in the short-term, it can be depressing to watch all your hard-earned money disappearing to creditors' pockets. Recovering from a financial crisis is an emotional process, and part of making your goal attainable is taking those emotions into account. Give yourself financial incentives to stick to your plan. For example, put away £10 towards a holiday for every £200 you pay off in debts. This will give you a sense of satisfaction from managing your money well, even as you go through the recovery process.




Realistic – Ensure your long-term financial goal makes sense for your situation. Did you give yourself enough time to meet the target based on your income and circumstances realistically? If you're in debt, it's probably not realistic to set a goal to become a millionaire in 1 year from now.


Timely – Give yourself a deadline, so your goal is more concrete. Procrastination is a common enemy of financial fitness, but don't push this off! Put yourself on a timetable to motivate yourself. In 1 year from now, I want to have paid off my debts and have £2000 in savings.
Conclusion: Financial Goals that Work
Making smart financial goals will give you direction and motivation to climb back up from crisis to financial stability. Solid financial goals will also make the difference between a sprinter and a marathon runner. Remember all those New Year's resolutions to "not spend so much money?" Somehow, every February, they were all but forgotten. However, your SMART financial goal will give you the stamina you need to make it to the finish line successfully.
Sources
Financialmentor.com (n.d.), "Don't Let An Economic Downturn Ruin Your Wealth Growth," – Retrieved 28/04/2020
Financialmentor.com (n.d.), "6 Steps To Recover From Financial Disaster," – Retrieved 28/04/2020