You sit with the latest Apple iPhone 12. Or, you've just upgraded to the newest Samsung Galaxy S21 Ultra or Samsung Galaxy Note 20 Ultra. But, have you ever wondered when mobile phones first became available in the UK? Read on and learn about the fascinating history of mobile phones.
Story highlights
The history of mobile phones began in 1908.
By 1987, in the history of mobile phones, you could buy a mobile phone for £795.
The earliest mobile phones were nothing like the fabulous high-powered technology we carry around with us nowadays. The development of ever more powerful, flexible and reliable mobile phones in the past 30 years has been nothing short of phenomenal. In this article, we take a peek at the history of mobile phones. We will look at early days of mobile phone technology, who invented it, and where. We will also look at how it operates now and in the past, and how it compares to today's high-tech offerings.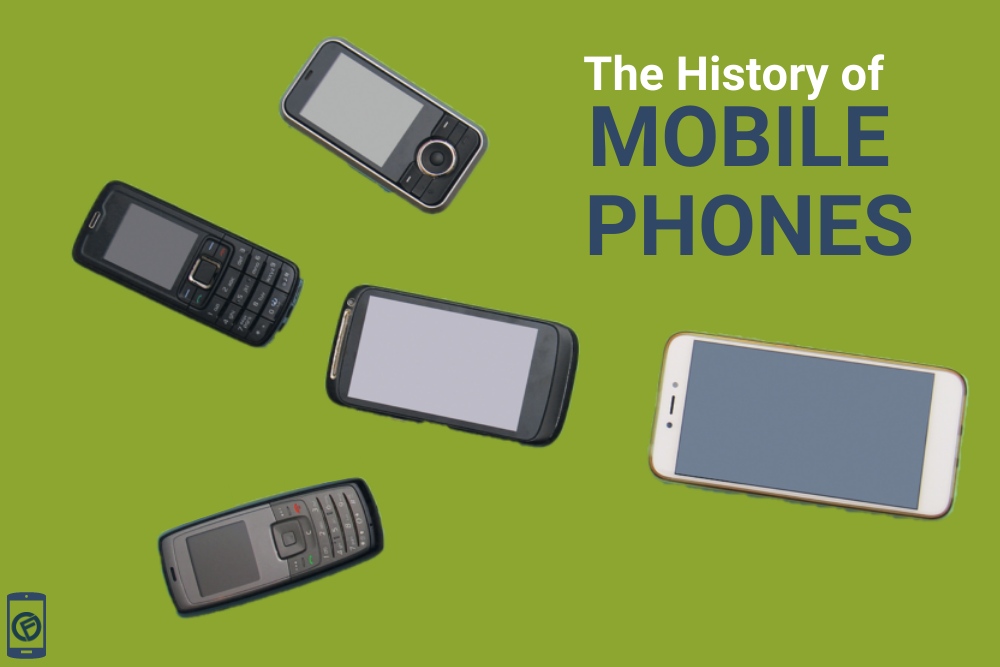 The History of Mobile Phones
In particular, we look at how developments in the UK mobile telecoms market. We take a look at significant milestones in mobile communications technology, and the impact of government actions and international agreements on the development of systems. Expansion of mobile phone services in the UK did not always go so well. In the earliest incarnation of mobile phones, the cost was prohibitive, and the lack of wireless bandwidth restricted the number of calls you could make.
Find out about the history of mobile phones from the earliest days through to the digital services you use today. We will take a look at the first visions of mobiles, some important dates and developments internationally in mobile phone technology. We'll then take a journey through developments in the UK mobile phone market leading up to the present day. Finally, we will look at how using the latest mobile phone technology can save us money as well as making our lives easier. We will look at the alternatives available in the competitive mobile phone market of today.
Here's what you will learn about the history of mobile phones
The early history of mobile phones.
When did mobile phones come out?
How do mobile phones work?
Do mobile phones cause cancer?
Cheap mobile phones
Pay as you go and sim free mobile phones
How to save money on mobile phones
How to save money on phone plans
The History of Mobile Phones – The First Mobile Phones
The first patent for a wireless telephone was registered in Kentucky, USA, in 1908. The real development of the forerunners of today's mobile phone networks also took place in the USA. In the 1940s, engineers at the telecoms giant AT&T developed cells for mobile phone base stations. The use of cells (areas mapped out on a grid) leads to the American expression of the "cell phone", as opposed to the British English term mobile phone.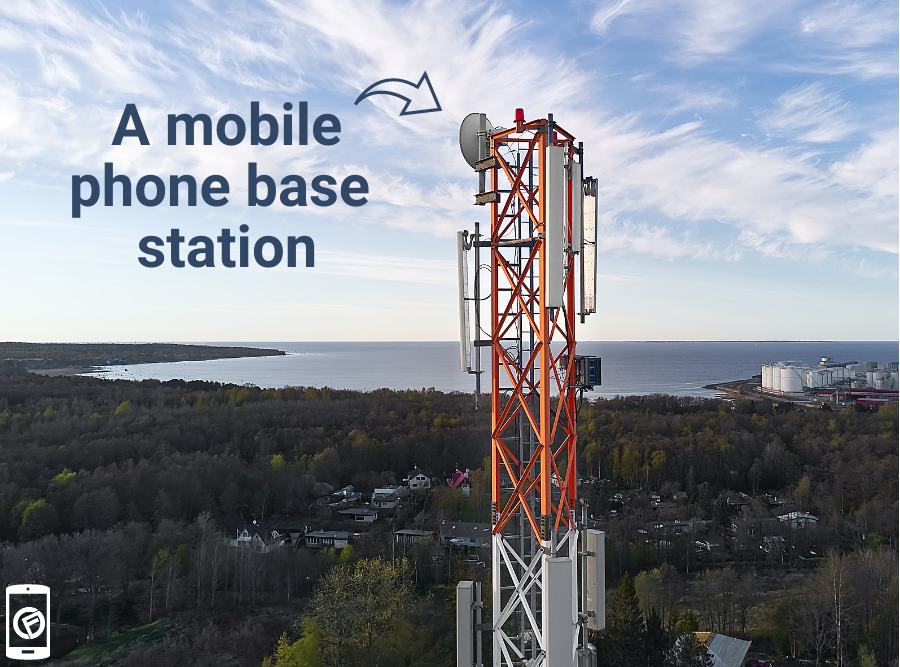 Cell-Based Phones
In the history of mobile phones, the earliest mobile phone services were not cell-based phones as we know them nowadays. The state-owned postal service and telephone monopoly the GPO (General Post Office) started the earliest mobile phone service in the UK, in 1959. At first, it was only in Manchester and South Lancashire. Powerful central transmitter and receiver . Due to wireless bandwidth restrictions, it only permitted six calls to be made and received at any one time.
Interestingly, the state-owned GPO had a monopoly on telephone services nationwide. However, this excluded the city of Kingston upon Hull where Kingston Communications – now known as KCOM – finds residence. To date, it is the only place in the UK that the national telephone network that the GPO or BT, does not cover. Even after the privatisation of British Telecom, Hull still has its own telecommunications service. It was often technologically in advance of the service in other parts of the country. You can read more about the fascinating history of Kingston Communications here.
Early Mobiles – Playthings Of The Rich
Later on in the history of mobile phones, in 1965 the GPO expanded the car telephone service, starting in London – the same year the iconic GPO Tower (now the BT Tower) was inaugurated. These mobile car phones remained the playthings of the very rich, and senior government ministers or top civil servants – plus the odd spy or two no doubt. The car phone that James Bond used in his Aston Martin DB5 and DB6 in the 1960s spy thrillers was this type of mobile car phone. This service launched in 1965 was named "System 1". A GPO telephone exchange operator connected the calls. By 1981 the system had undergone continuous development to become "System 4", enabling directly connected calls without going through a switchboard.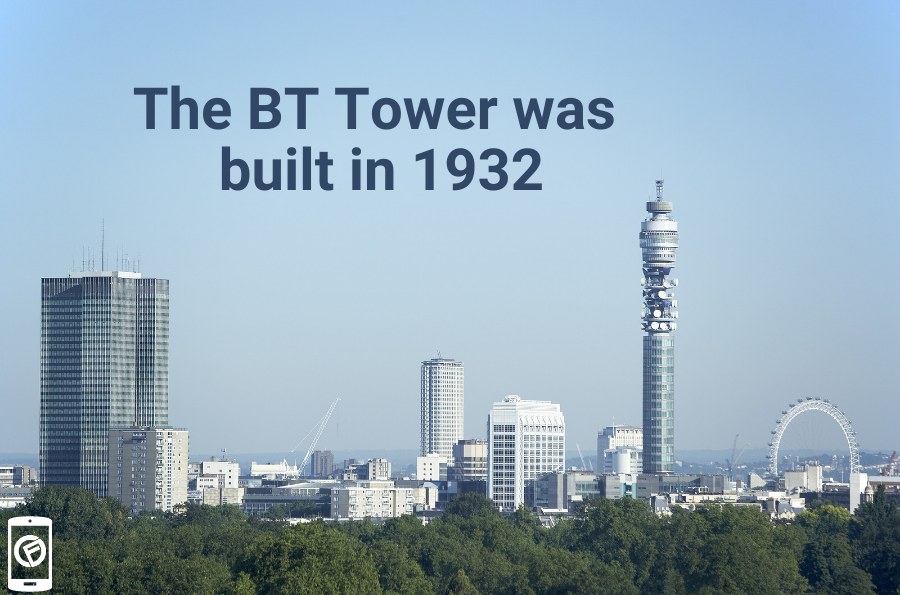 When did mobile phones come out?
The mobile phone as we know it today, based on an automatically switched cellular, came out in the UK in 1985. Before that, 0G had come out with mobiles without automatic switching. This commenced in the USA in the early 1970s. They were followed by Tokyo, Japan in 1979 and the Nordic Mobile Telephone (NMT) mobile telephone system. NMT was launched in Denmark, Norway, Sweden and Finland in 1981 in a major development in the history of mobile phones.
In 1985, automatically switched mobile networks, were launched. In the UK two operators were granted licences for the first analogue cellular phone networks. These commenced on 1st January that year. They were Racal Vodafone (forerunner of Vodafone) and BT Cellnet (a collaboration between BT and Securicor, the forerunner of today's O2 network). These networks used analogue TACS (Total Access Control System). Later, when the need for more usage and better coverage arose, Enhanced TACS or ETACS were used. This wasn't known as 1G but was the forerunner to GSM. All phones ran at 900MHz.

Patchy mobile phone coverage
Coverage was patchy, with London and major cities getting the initial coverage. But, frequent drop-outs occurred, especially when travelling on the main trunk roads and motorways. Here, transmitter (or cell) coverage was, to say the least, patchy.
Initially, most mobile phones were still in car dashboard-fixed handsets. The technology was still too big to be carried by hand. In 1987 it cost £1695 to install a BT Cellnet car phone and the call charges were extortionate. However, progress was rapid. By the following year, you could buy a "luggable" mobile phone such as the BT Ruby or Motorola 4500x for about £795.
How do mobile phones work?
Mobile phone work in much the same way as walkie-talkies or BC radios, but in an enhanced way. Your mobile handset is essentially a microphone to convert your voice into electronic signals. And in the other direction, a receiver and loudspeaker convert electronic signals back into a voice you can hear from the person on the other end of the line. Obviously, modern smartphones have developed into so much more over the year. Your smartphone contains a massive amount of computing power to manage the signals. This enables you to type, store and transmit text and pictures. Computing systems also manage the complex yet efficient sending and receiving of massive amounts of data. The computing power we carry around in a modern smartphone is far bigger than that used to help fly astronauts to the moon and back in the late 1960s.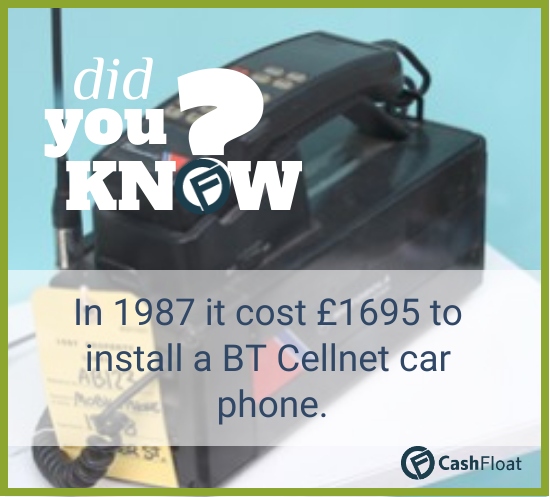 Do mobile phones cause cancer?
During the 1990s there was a massive expansion of the cellular network due to the conversion from analogue to digital services. At that time, there was huge debate and public outcry about the safety of mobile phones. All the mobile phone operators had to invest in thousands of new mobile phone masts and transmitters to meet the rapidly increasing demand for services. But, much more than that, the investments were needed to meet the technical requirements of digital which required much more smaller cells to operate efficiently and provide widespread coverage. This meant that transmitters needed to be positioned much more densely in urban areas, often close to houses and schools.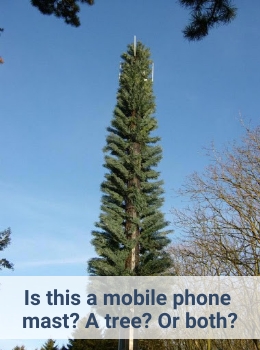 Mobile Phone Providers and Safety
Naturally, the mobile phone operators defended their technology. But at the same time, citizens, schools and parents groups lobbied against the installation of many transmitters in areas they considered inappropriate. In the UK this lead to debates in the House of Commons. MPs argued on both sides of the debate, supported by experts and scientists, also of split views.
Compromises were made; some mobile phone masts were relocated to avoid conflict with the local populace. In other instances shielding from the signals become more efficient as technology developed. In yet more cases, mobile phone companies developed ingenious ways to camouflage the mast to look like trees. The purpose of this was to overcome the objection to their appearance.
Debate Calms Down
Ultimately, as with many controversies, the debate calmed down as people became more understanding of the effects of radio waves. Local planning authorities were tasked with granting of permission to erect masts. They consulted widely with the mobile operators to plan installation better to avoid conflict. As people understood the of the transmission footprint from masts, the debate slowed down. The debate mainly focussed on the potential dangers for transmitter masts, as they are powerful transmitters. However, there was also concern about mobile handsets.
A mobile phone handset does emit radio waves which may be harmful if excess exposure occurs. However, as the power and efficiency of the cellular infrastructure have increased, manufacturers have been able to reduce the power of handset transmitters. This makes them safer than ever to use. Although, you should still exercise caution about the amount of exposure to mobile phone use, in particular for children. The NHS gives and overview of cell phone safety on its website.
Cheap mobile phones
If you do not need the latest high-powered fashion statement smartphones, you can save vast amounts of money on buying a mobile phone. Consider carefully whether being in possession of the most recent model smartphone is necessary, or if it is worth getting taking payday loans for it. Many people still opt for mobile phone contracts which include the provision of a handset and regular upgrades. Nevertheless, this is the most expensive way of possessing a phone. An often inflated price in your monthly contract payment camouflages the actual cost of your phone.
Think about what phone services you need. If you use a mobile mainly for voice and text messages, you can buy simple phones outright for little outlay. If you do use your mobile for internet, social media and the like, there are many cheaper options out there than the latest offering from Apple or Samsung. Buying your handset at a competitive price means you can then shop around for the best bargain priced sim-only and pay-as-you-go connection deals. That way, you won't have to take no guarantor loans to pay for it.
Pay as you go mobile phones
Pay as you go is increasing in popularity. Instead of signing up to a contract, for up to two years commitment to a monthly fee, pay as you go enables you to budget more easily. Way to pay for pay as you go top-ups have got better in recent years. You buy airtime on the network for you selected sim-only sim card from a wide variety of outlets. Most corner shops and supermarkets sell mobile airtime top-up as do mobile phone shops. You can also pay only for your mobile top-up. This means you are budgeting for your mobile phone usage without any danger of overspending, helping you stay within your budget. Opt for pay-as-you-go and start saving on your monthly outgoings by keeping better control of your spending on mobile usage.
Sim free mobile phones
Sim free mobile phones give you the flexibility to insert your choice of sim card from any mobile service provider you choose. You are buying the handset outright without any commitment to paying for a monthly contract or being restricted to a particular mobile network. Buying a sim-free phone can be more expensive than buying from a phone shop and being tied to that network (e.g., O2, Vodafone, EE, etc.). However, the reason these companies may sell the handset for a lower "up-front" cost is that they subsidise the price by charging more for your airtime.
Buying a sim-free handset gives you the freedom to slip in a sim card from any network you choose, including from the new entrants such as giffgaff and supermarkets who offer more competitive prices. If you see a better deal from a competitor, you simply swap from your old sim card to a new one.
How to save money on mobile phones
In addition to sim free or pay-as-you-go, don't forget that if you want to stay on contract it is easy to seek out the best deals. You can look at major comparison sites such as comparethemarket and uswitch. They will compare the best deals on the type of package from all the main operators (EE, O2, Vodafone and Three). You can then choose the best phone for you. Many of these comparison sites also include virtual networks such as TalkTalk, Giffgaff, Virgin and Tesco.
Virtual networks use the transmitters and network of one of the major operators. They then provide customer services and billing themselves. As well as value for money, quality of the network and the availability of local signals is important for many users. Also, do not forget to check out reviews of customer service from different providers before selecting purely on price – hidden costs from poor customer service of expensive customer service calls could spoil what at face value appears the best deal. The following Wikipedia guide will help you pre-select virtual networks which work on the main network infrastructure which you know works best for you.
How to save money on phone plans
We all owe it to ourselves to look at our personal finances to see how we can improve our lives and spending habits. With many people suffering from years of stagnating wages, the return of inflation affecting the prices of everyday expenses is squeezing many personal and household incomes. We need not despair. While we all regard mobile phones as an essential part of our lives now, we don't need to break the bank to stay in touch and remain online. The fantastic story of the development of mobile phones we've travelled in this article demonstrates how much powerful technology we now have in our hands for a fraction of the historic costs.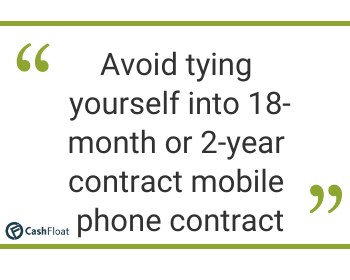 Researching Mobile Phone Plans
As with any utility, once you find cheaper mobile phone alternatives, there is one trick left in your money-saving armoury. Contact your existing mobile phone provider to tell them you are planning on leaving them as they are too expensive. They will be well aware of offers being made by their competitors. In fact, they are probably offering themselves to try to poach customers from other networks. If they offer to price match or beat competitors to keep you, that could avoid the stress of changing supplier. However, one word of caution. How long are you going to be tied into a new contract? Try to avoid tying yourself into 18-month or 2-year contracts. If competition increases you are going to feel frustrated if you see better deals elsewhere which you cannot benefit from.
History of Mobile Phones Summarised
As we demonstrated above, you can make big savings by taking a long hard look at what you pay for our mobile phones and connection plans. The market has never been more competitive. It is amazing what you can buy nowadays! Don't waste money paying big money for data plans we may never utilise. Mobile phone companies often combine upgrades to the latest model in their phone packages, which provides little or no advantage over our current handset. Instead, why not consider the savings you can make.
What is the point of getting into debt and taking expensive loans with no credit check when you can make great savings by looking at comparison sites to find the best deal? You can make massive savings by moving off restrictive contracts which tie you into big monthly bills for up to two years. Consider the advantages of really competitive sim-only contracts or some great pay-as-you-go deals which can help you budget and save at the same time.
The history of mobile phones – getting better all the time. Increasing competition means that you can make amazing savings too. Don't miss out!