There were 467,000 incidents last year of contactless card fraud – every minute £27 is stolen! Are we aware of the dangers that lurk in our innocent looking, yet efficient new type of payment cards? Cashfloat, a short term loans lender find out more.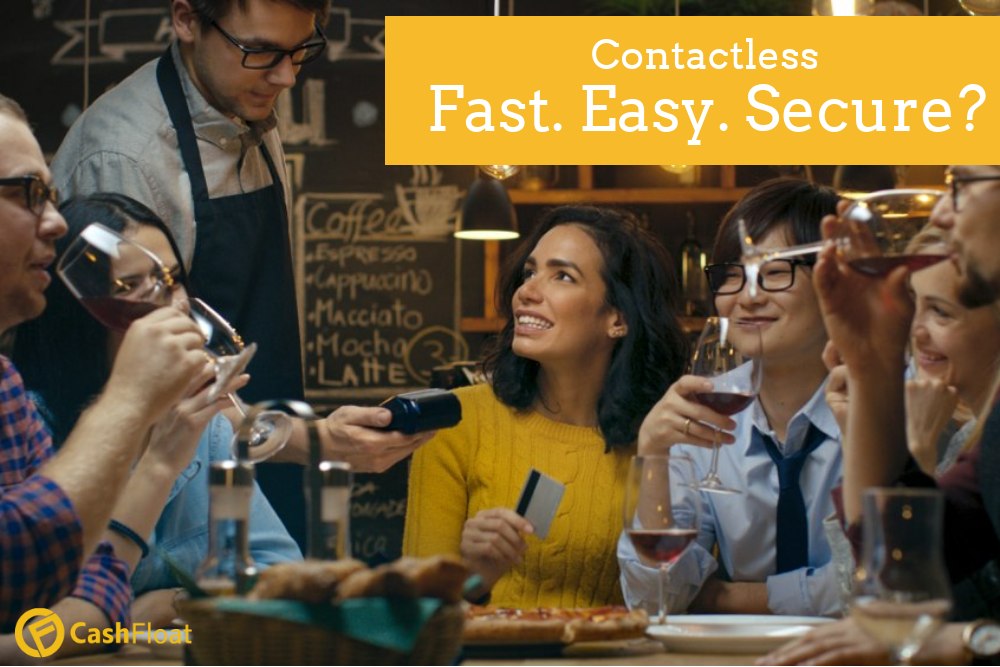 In this article about contact card fraud, we look at:
Contactless Card Fraud: Should I Worry?
What are Contactless Cards?
Are Banks Being too Complacent with Contactless Card Fraud?
What is Contactless Card Fraud?
What Steps Can You Take to Keep Ahead of Contactless Card Fraud?
Conclusion
Contactless Card Fraud: Should I Worry?
Using your payment cards with the contactless feature is becoming one of the most popular and efficient ways to pay. Research estimates that consumers doubled the use of 'tap and pay' cards and phone apps in 2017 compared with 2016. The numbers soared above £52 billion according to the industry body UK finance, and research expects this to grow.
However, with an increase in their use hails an increase in the security threat. According to This is Money, fraudsters steal on average £27 every minute from contactless payment cards. There are growing fears that technology is becoming a magnet for thieves and that card companies are letting them get away with it. In this article, Cashfloat a small loans direct lender explore contactless cards and the dangers they pose for the consumer.
What are Contactless Cards?
Contactless cards contain a particular chip that emits radio waves that can be easily read by a payment terminal. Using contactless cuts out the extra time taken to tap in your pin and therefore payments are faster. However, you can only spend up to a maximum of £30 per purchase as a security feature. Banks have also put a further safeguard that requires the user to insert their pin code 'randomly' after a few contactless uses. This should help ensure that only someone authorised is using the card and not a fraudster. However, when asked, banks would not reveal how often they made these checks.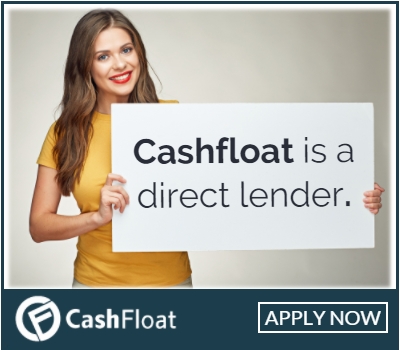 Are Banks Being too Complacent with Contactless Card Fraud?
It seems that the banks are taking a very complacent attitude when it comes to stopping the easy to target contactless payment fraud. They casually reassure consumers that they are 100% covered for any stolen money and they will return any lost cash to their accounts. Martyn James, of the complaints service Resolver, worries that the banks attitude is only encouraging fraudsters to steal more.
He says, "Although the amount stolen by contactless card is a drop in the ocean compared to the overall annual baking fraud of £732 million."
Since there is a cap on the spending, the cost of the 467,000 incidents will not seem a lot of money. However, no one can deny that is too many fraudulent incidents for card companies to ignore. Yet, the banks seem to overlook the fraud and just refund the money blithely.
What is Contactless Card Fraud?
Victims of contactless card fraud have become disenchanted despite the banks reimbursing the stolen money. Christopher Somes-Charlton, 58 lost £600 from a contactless card theft. The thief caused immense loss after spending recklessly and wildly on Chris's card. The thief had carried out 13 transactions in only 75 minutes, all of course just under the £30 cap. However, even after cancelling his cards, Chris still found an additional 7 transactions had been made totalling £180. This is a technological 'quirk' of contactless cards that consumers/fraudsters can spend on the card despite the owner cancelling it.

Chris has become disillusioned with contactless cards because of the hassle it causes, and that the violation is so easy for fraudsters to target. Chris compares contactless technology to magnets to thievery and exclaims that banks are not doing anything to deter fraudsters from continuing with their activity. He has now chosen to use conventional credit cards instead despite the benefits of contactless cards.
Dangerously, pickpockets don't even need to take your card anymore. There are devices designed to make contactless payments when you think it is safely in your purse or wallet. Although the chances fraudsters using this equipment is highly unlikely, because of the chances of them being caught, consumers should be aware of the potential risks of owning a contactless credit card. Furthermore, smartphones (NFC) or 'card readers' (available for under £20 on eBay) can now read card details. Your details can then be sold on and either cloned or used to make fraudulent purchases.
What Steps Can You Take to Keep Ahead of Contactless Card Fraud?
Do not keep a contactless – or any type of card or cash- in an easy to access pocket or bag. (Take one card with you if that is all you need!)
Use tinfoil to line your wallet etc. This will block radio-frequency identification signals to and from the card. Alternatively, consider buying a defender note limited or special wallets designed to protect your contactless card from fraudsters.
Always check that that the cashier is charging you correctly and always ask for a receipt. Never give your card away for scanning at the cashier desk, instead ask the person taking the payment to bring the machine to you. You must always check bank and card statements for suspicious card payments.
Check your bank and card statements regularly for any suspicious card activity and transactions.
If your card is lost or stolen, act fast. Contact the necessary companies to cancel your cards immediately. We recommend you keep the contact details for your providers in a safe place. Also, report the incidents to Action Fraud 0300 123 2040 or online at actionfraud.police.uk.
You could choose to avoid the technology altogether (like the Bank of England's cashier Victoria Cleland admitted recently) and ask your card provider to give you a non-contactless card. Some banks and card companies allow you to 'turn off' your card when you are not using it through their apps.
Review your credit report often, so it is easier to spot any suspicious activity. If you notice any fraudulent activity, the credit reference agencies such as Equifax, TransUnion and Experian can help repair any faceless damage to your credit score.
Conclusion
In this article, Cashfloat – offering loans online, explores contactless card fraud and what you can do about it. In this rapidly changing world, technology is getting faster and better, but it is thwarted with its own dangers that can be more complicated to deal with in the long run. Yes, there is less cheque fraud than contactless card fraud in 2018, but contactless payments are definitely the future. Who knows what is next? Let us hope it is more convenient and safer!