Story Highlights
The Home Building Fund provides finance for builders looking to develop new homes for sale or rent.
you can receive a loan from between £250,000 and £250m to help you build your homes.
In a bid to improve the housing crisis the Government have recently announced that it is going to provide a £3bn fund. The fund, known as the Home Building Fund, aims to help small builders and building developers create and build new homes.
What does this mean for you? What does this mean for the current housing market? Cashfloat, a lender providing short term loans with easy repayment, explain how this new fund works. Also, this article evaluates the possible effects this will have on the housing market today and on you, the individual.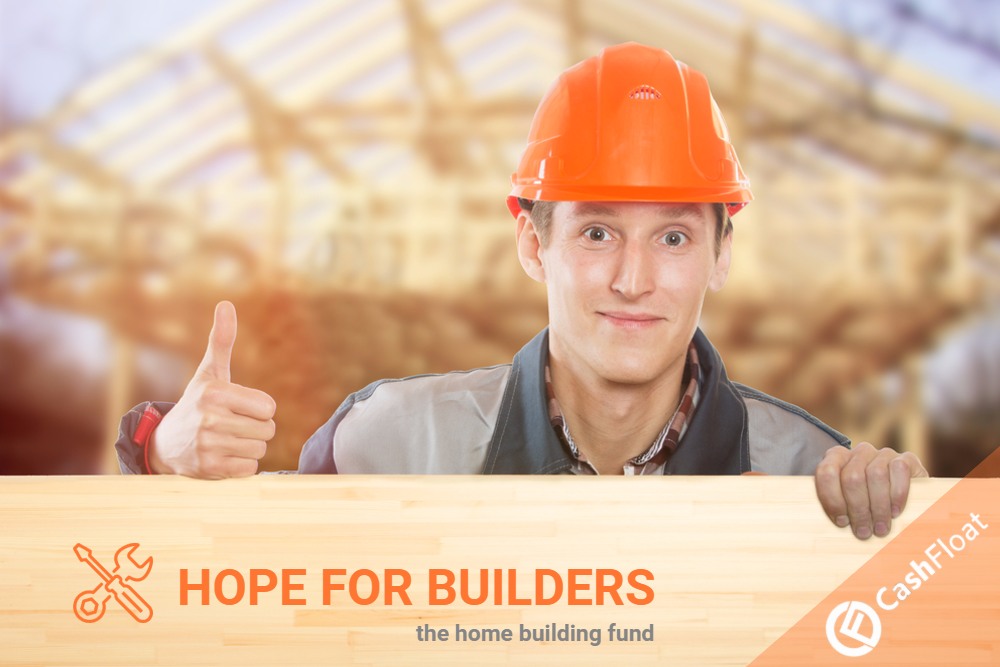 UK Government provides short term funding for housing
What is the Home Building Fund?
The Home Building Fund is a £3bn fund organised by the Homes and Communities Agency. The fund attempts to help small builders, custom builders and developers create and build 25,000 homes by the year 2020. £2bn of this fund will provide long term funding to support a further 200,000 homes over the future years. This fund will provide loan funding for community-led projects and offsite manufacturing. It also hopes to encourage new entrants into the housing market as well as assisting groups of small firms working together to provide larger sites.
What does it mean?
The Home Building Fund is an avenue to provide finance for builders looking to develop new homes for sale or rent. As well the fund will provide funding to prepare sites and infrastructures required to adequately prepare the land for future developments and housing progress.
What is the process?
To be eligible for a funding loan you must show that:
The scheme would not progress quickly, if at all, without the loan
the development will be in England
you have a private stake in the site you are trying to fund
the site is in the private sector
you are planning to build a minimum of five homes
New Building Trends 2013-2015 by Quarter
| | | | | | | | |
| --- | --- | --- | --- | --- | --- | --- | --- |
| | | Started | | | Completed | | |
| Year | QTR | Private | Housing Association | Local Authorities | Private | Housing Association | Local Authorities |
| 2013 | Q1 | 22,350 | 5,220 | 260 | 18,480 | 5,830 | 150 |
| | Q2 | 26,420 | 7,100 | 420 | 23,780 | 4,610 | 220 |
| | Q3 | 28,370 | 6,450 | 200 | 20,610 | 5,260 | 220 |
| | Q4 | 21,680 | 6,130 | 200 | 24,140 | 5,900 | 250 |
| 2014 | Q1 | 30,870 | 6,190 | 1,390 | 21,110 | 6,020 | 220 |
| | Q2 | 30,170 | 8,410 | 270 | 24,670 | 5,380 | 290 |
| | Q3 | 29,220 | 7,050 | 610 | 21,640 | 5,760 | 350 |
| | Q4 | 21,530 | 4,690 | 360 | 25,430 | 6,630 | 320 |
| 2015 | Q1 | 33,030 | 6,700 | 650 | 24,520 | 9,250 | 400 |
| | Q2 | 30,580 | 6,480 | 360 | 29,170 | 7,600 | 440 |
| | Q3 | 30,620 | 6,530 | 320 | 25,690 | 6,210 | 350 |
| | Q4 | 25,440 | 5,360 | 350 | 31,510 | 7,000 | 470 |
What do successful applicants to the Home Building Fund get?
If an application meets the criteria and is successful, you can receive a loan from between £250,000 and £250m to help you build your homes. Smaller loans are available to developers or custom builders.
Interest
Depending on the nature of the loan, applicants will repay it over a period of five years (for development loans) or 20 years (for infrastructure loans). Interest will be paid on these loans and will be in line with agreed European Commission rates. An administration fee will also be charged.
What effect will this fund have on the housing market?
Building new houses will certainly help to improve the housing crisis. But, it will only succeed if there is demand and affordability. Creating a large number of new homes does not necessarily mean that house prices will be lower and that people will be able to afford them. There are many factors that need to be taken into account when looking to build and buy new homes.
Demand
Are the new homes going to be built in an area where demand is high? If so, will this inflate the prices? The answer is possibly, so builders need to ensure the houses they build are sellable.
Unemployment
Are unemployment figures high? If yes, you need to consider if people will be able to buy these new homes and if it is going to be financially practical. If unemployment is relatively constant, you need to look at the working environment around you. In today's ever changing market, job security is critical. If the workplace is unpredictable, this may lead to people not comfortable with taking on debt.
Government Changes
Possible changes in taxation and stamp duty should be taken into account. If there are any changes in tax or stamp duty, this could have quite an impact on your build or the people you are looking to sell to. These changes could increase your expenditure and could potentially increase the price of your build. If there is a change in tax or stamp duty, for example, this may prevent some people being able to afford this new build.
Interest
Interest rate changes can also affect the mortgage market. A house is one of the biggest purchases that an individual will make. Changes to interest rates can sometimes have quite an impact on their finances, especially when it comes to looking for a mortgage.
How will the Home Building Fund affect me as an individual looking to buy?
Although the Home Building Fund is aimed at helping builders and developers build more homes to help with the growing housing crisis, what does it actually mean to you- the individual and your financial position?
You may be able to at last get onto the property ladder. But, depending on where these sites are being built, you may be restricted. If you have been saving to get a deposit together, these new builds may entice you to move earlier than you can realistically afford to. This means that you will get into debt. Demand for a particular area may inflate the house prices, meaning that the area you could afford to buy in is no longer practical.
How will the Home Building Fund affect me as an individual looking to build?
If you are looking to start off in property developing, and assuming you meet the criteria, then this new funding program may be ideal for you. It will give you that additional financing that you need to help build your homes. However, you need to be aware of the market and environment around you. It is too easy to forget sometimes that things can change and they can change quickly. While you may now be able to fund your project, you need to look into the future. Make sure that you are comfortable that you can repay this loan. If your houses sell, then there may be no issue, and you may even make a profit. If, however, the market changes, what happens if you are left with empty houses? The government will still require repayment of the loan given; will you be able to afford this? Will it put you into financial hardship?
There is talk that the Government has a fund in place to buy any homes that don't sell for a fee, you need to discover if you will be eligible as well as making sure you don't make a loss.
Born a writer, Becky Hall figured she would use her talents productively. So, she became a content writer for Cashfloat, and she loves it. A Business and Accounting graduate, Becky scored high, graduating with a first, but also acquired a professional bookkeeping certificate in addition to her main studies. She always dreamed of becoming an accountant, something she still may achieve, but in the meantime, she is helping to break open a new industry of honest and ethical lending. Becky spends her spare time at the piano, with classical music her favourite choice, but will play jazz to keep her baby happy. Nowadays, though, she doesn't always have much time; Cashfloat has a revolution to make.