The new pound coins have just come into circulation, and many people are excited about getting one of the 12-sided coins. But, despite the interesting new design, there could be some problems with the coin. The £1 coin has veered away from the traditional round coin and now has 12 sides. The coin is slightly larger, by just under a millimetre, and the size combined with the new shape has the potential to cause issues with a few things. In this article, Cashfloat explores the effects of the new pound coins.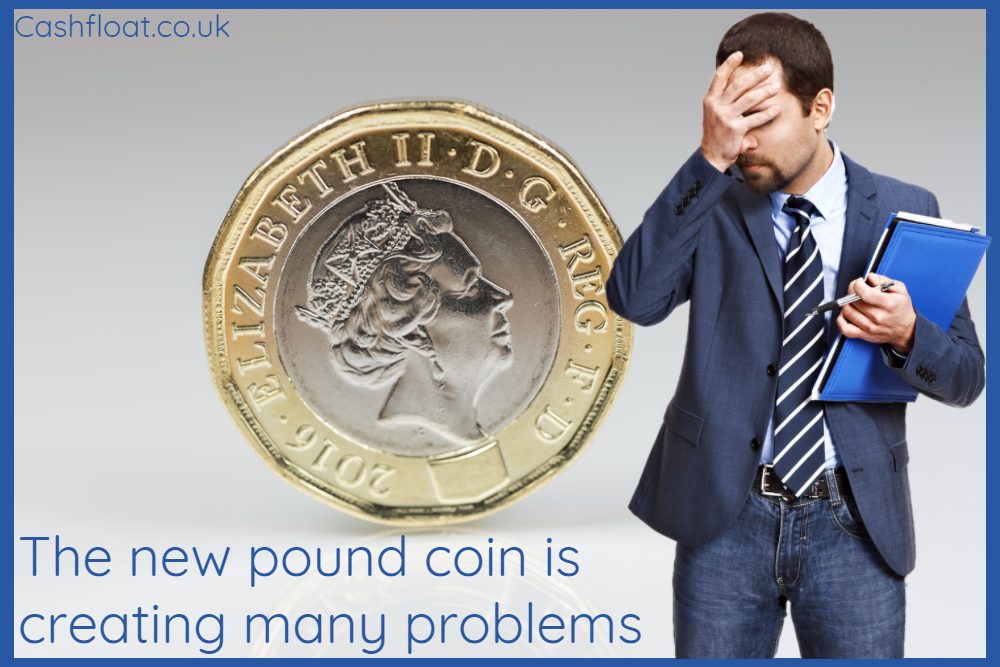 Story highlights
There are many security features on the new coins
Most machines need replacing to be able to accept the new £1 coin
Old £1 coins can only be used until mid-October 2017
Tighter Security on the New Pound Coins
The new pound coins were released into circulation on 28th March 2017, and look very different to the old ones.
The new coin has been created to help make it harder to make counterfeit pound coins. You might not think that there are people making fake coins, as £1 isn't a lot of money. But, in fact, somewhere between 1 in 30 and 1 in 40 of the old coins in circulation are fakes. It's very likely that everyone has had and spent a fake coin at some point, without realising it. The new pound coins have a number of security features, including its shape and the two metals used to make it. It also has an image that works like a hologram and tiny lettering inside both rims. The edges are uneven and have grooves. Plus, there's a hidden security feature that the Royal Mint has not revealed any information about.

Acceptance Problems
While all these high-security features might be exciting to coin collectors, there are some problems caused by the new £1 coin. It's simple to hand a cashier a pound coin when you're paying for something. But the issues appear when you want to feed your coin into a machine. Or, even something as simple as a shopping trolley. The new size and shape of the coins mean that there is some difficulty using them in various coin slots, from ticket machines and self-service checkouts to vending machines.
For example, Tesco said that they would unlock 100,000 of the supermarket's shopping trolleys across the country. Despite having trial coins since early 2014, they failed to convert their trolleys in time for the launch. However, they did manage to upgrade their self-service checkout machines to ensure they can take the coins. The Royal Mint issued trial copies of the new pound coins to major retailers to help them get ready, but there are still those who didn't quite manage to make it in time.
The new £1 coin causes problems at:
Self-service checkouts
Trolleys
Vending machines
Laundrettes
Ticket machines
Parking meters
Phone booths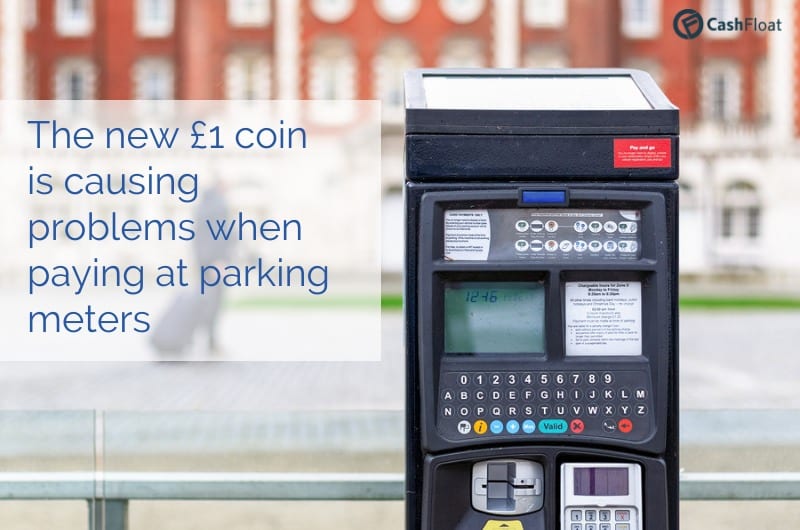 Shopping trolleys take a pound coin to unlock them from other trolleys, or else a token of the same size. Other supermarket chains, such as Aldi, have had trolley problems, but some, including Sainsbury's, have managed to update theirs. Some supermarkets haven't required an update to their trolleys. This is because they also have a slot for a one-euro coin, which is just slightly smaller than the new pound coin by less than two-tenths of a millimetre.
Not everyone received a trial coin
Of course, smaller retailers and independent businesses have not had the luxury of trial coins. The Guardian tested the new pound coins on a variety of machines, from phone booths to tumble dryers at a launderette, and found the new pound coins weren't accepted. Parking meters are another type of machine that might not be prepared to accept the new shape and size of the coins. According to the British Parking Association, at least one in eight machines will experience issues sorting the new pound coins. A spokesperson for the London Overground said at the end of March that 49 machines still needed to replaced so they could accept them. There could be up to 75,000 vending machines that need updating.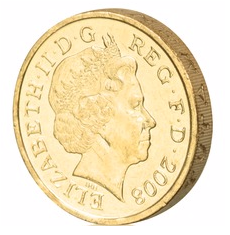 What will happen to the old £1 coins?
The old coins will be valid until October 2017, meaning that they need to be spent, deposited or exchanged before then if you have any. Retailers and banks have been told to separate old coins from the new ones, which has caused frustration for some. It could affect consumers because it means staff members have to spend extra time sorting out change, rather than serving customers.
Cashless Payments?
One interesting consequence could be that the change in coins and introduction of plastic notes may lead to a push towards cashless payments. While these are already used in a variety of ways, including on public transport and shops, not everyone wants to use apps or contactless cards to pay for things. A significant number of people don't trust these technologies as reliable or easy-to-use payment methods. Eventually, however, a cashless society might be the end point. Countries such as Sweden are leading the way in this area.
Even if there is distrust of phone apps or contactless systems, using a debit or credit card to pay for something isn't a new thing. It could become easier to use cards for smaller payments. For some purposes, cash isn't used at all – online loans for bad credit, for example, where the lender deposits the money directly into your account.
Will this be an Unexpected Windfall for you?
There could be one good thing due to the old coins going out of circulation. It could prompt a lot of people to start hunting for any pound coins they have hidden away or dropped down the back of the sofa. Many people have piggy banks or savings boxes full of pound coins, which they drop into their chosen container whenever they have one. You might discover that you have put away more money than you think, which you could spend, deposit into a savings account, or use to repay short loans faster than planned. However, don't worry if you don't get around to hunting for pound coins in time. If you happen to discover some after October, banks will still accept them.
Don't Get Rid of All your Old Pounds!
These new coins are exciting. However, it's still a good idea to hang onto a few old pound coins if you can, especially if you frequently use machines that take coins. As for trolleys, a trolley token can help you out while supermarkets are busy updating them if you don't have a coin to spare. But hopefully, it won't be long before everything has caught up and you can use the new pound coin anywhere you want. Don't forget to look for any old coins you might have lying around so you can spend them before October.
For an interesting read on all you need to know about English money, click here.