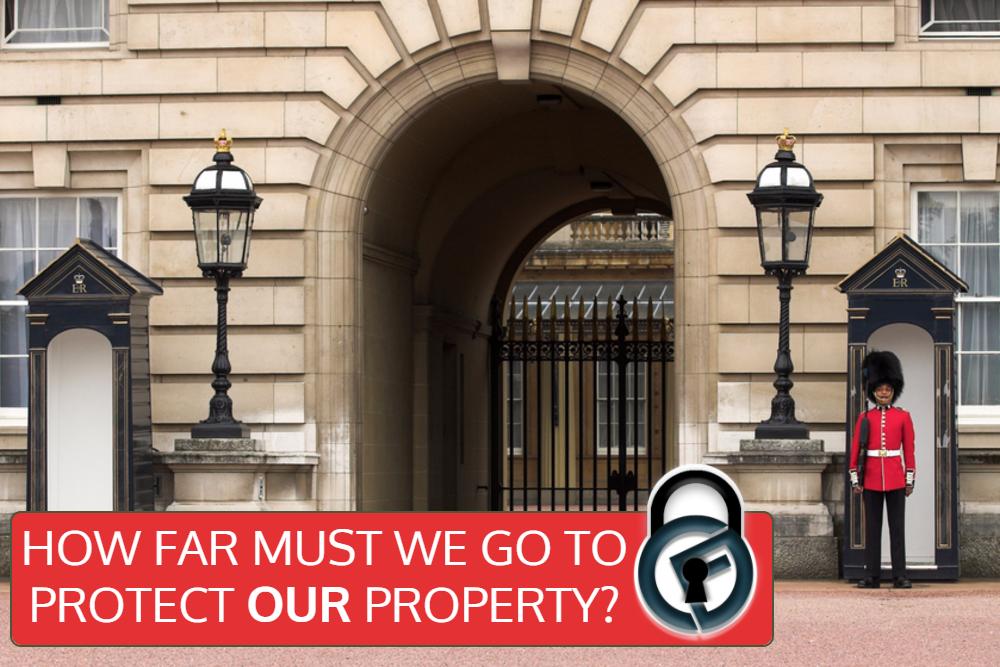 Story highlights
Cashfloat introduce a full guide to protecting your money and property from robbers
How to enjoy a carefree holiday without worrying about thieves
Cashfloat is a pay day loan lender who provides you with money. We think it's only fair that we help you protect it. Following extensive research into who takes payday loans and why, we found that many people take payday loans following a burglary. To help this, we wrote a guide that will help you learn about protecting your property and money from those no-gooders who want to get their hands on it!
Here is a list of all the articles in the guide – pick one, and enjoy!
Protecting your Property: Table of Contents
Theft Costs Time and Money
After being robbed, then not only will you lose possessions of monetary and possibly sentimental value but you will have to deal with the aftermath. Reporting the theft or fraud to the police does not guarantee that you will recover your belongings or savings. You might have to deal with making a claim on your insurance policy. Your contribution towards the claim (your excess) means that even if you have a new for old insurance policy, then you will never receive the full replacement price for the lost item. You must also add losing your no claims bonus to what it costs you in the long term. Let's not forget the wasted hours of filling in forms. Including, the endless telephone calls to cancel credit cards and the sheer inconvenience of not having your car or your mobile phone. All in all, theft costs you money but also time.
Protecting Your Property – Where do you Start?

In this series of articles, we will examine the question of theft prevention. We begin with your personal possessions. This includes things like your home, car, motorcycle and electronic devices. There will also be advice on how to avoid falling victim to theft. We include simple ways to make it more difficult for a burglar to break into your home (Chapter 1) or which security devices will protect your motorcycle (Chapter 7) or bicycle (Chapter 8).

Holiday time is always a time when people feel more worried about the possibility of theft. Chapter 9 gives some tips on protecting your property that is closest to you; namely protecting your home and vehicle. Chapter 10 explains how to enjoy a carefree holiday without worrying about being robbed both in the hotel and when you are out and about sightseeing.

Certain groups of people are more vulnerable to theft and fraud. Chapter 11 examines ways to protect your school-aged children from being robbed. Then, in Chapter 12, we explore why university students are deliberately targeted by thieves. We look at ways to prevent it happening to you or your child. Finally, in Chapter 13 we consider the issue of the other most vulnerable group, the elderly. They are often considered fair game by both thieves and fraudsters.

Renting property is a time when people might easily fall for scams and lose money. This can happen whether they are tenants (Chapter 14) or landlords (Chapter 15). Other occasions when you might be a victim of fraud are from postal scams (Chapter 16). It may also be doorstep scams (Chapter 17) or via the telephone (Chapter 18). Doorstep scammers might be distraction burglars. They snatch as much as they can while the other conmen try to gain access to your bank account, pension or even savings.
Internet Crime
Did you know you are 20 times more likely to be a victim of theft via the Internet than you are to come face-to-face with a burglar or mugger?
Aside from protecting personal property, Chapters 19 to 23 look at the relatively new phenomenon of crime and fraud on the Internet. We look at email scams to the worrying increase in identity theft. These cyber-fraudsters are becoming increasingly sophisticated in their methods and scams. These chapters provide valuable information on how to protect yourself online and safeguard your personal details and money from the unscrupulous.
Insurance for your Possessions
Chapters 24-27 examine the question of insurance for different possessions. These include things such as homes, cars and electronic devices as well as holiday insurance. We take a look at what a standard policy should offer. We also look at how to reduce your premiums and under what circumstances you can unwittingly invalidate your insurance cover.
Finally, Chapter 28 looks at the aftermath of these crimes in detail. Learn how to report a crime as well as organisations which can give you practical and emotional support. Your property is an extension of yourself, so protecting your property from crime is protecting yourself!