Does having a Vanquis credit card tempt you? In this article read about how it works and benefits you can get. Receive answers to your FAQs about the Vanquis credit card.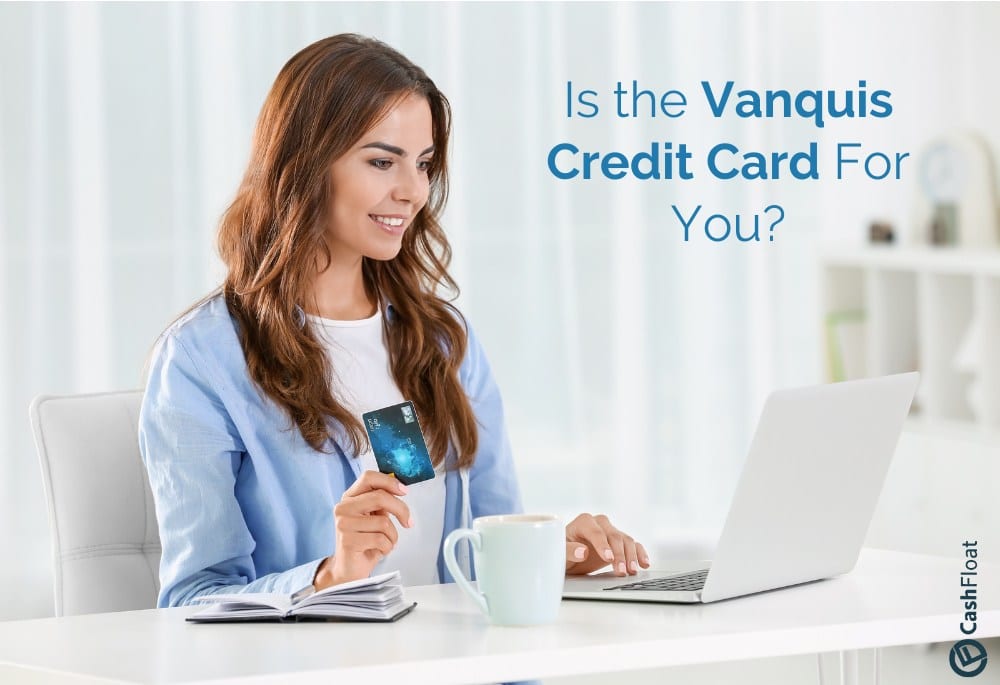 Vanquis Credit Card – How it Works
The Vanquis credit card is said to help build credit scores. Applying for the Vanquis Visa credit card is easy, all you have to do is fill out the 4 step application process to check your eligibility. You will get a response within 60 seconds. Vanquis accept people with bad credit. If you are accepted, you can apply and then wait for your welcome back to come in the post. You should receive your credit card within 2 weeks and then you use it the same way you use any credit card.
With a Vanquis credit card, you can get a credit limit of £150 – £1000, and your credit limit could increase up to a total of £4000. You can get a credit increase after your 5th statement. In order to be considered for credit increases, you must use your card sensibly and keep within your credit limit. You must also pay your monthly minimum payment on time.
About Vanquis Bank
Vanquis Bank is part of the Provident Financial Group. The bank was established in 2002 and received authorisation from the FSA in 2003. It became the credit card issuing arm of Provident Financial Group and they have branches in Bradford, London and Chatham. Vanquis bank offers the Vanquis credit card. Using this credit card sensibly is an excellent way to build or rebuild your credit limit.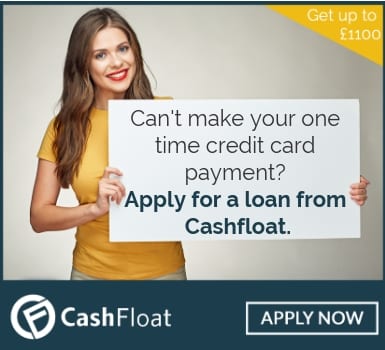 How can you build your credit rating with a Vanquis credit card?
If you have a poor credit rating, here are some steps you can do:
Don't apply for too many credit cards or loans
Make all your credit payments on time
Build your credit history
Watch this video for some more great tips on how to build your credit rating with a Vanquis credit card.
Vanquis loans
To be eligible for a Vanquis loan, you must be a Vanquis customer. Loans are subject to eligibility. Vanquis offers £1000 loans up to £3000 loans, repayable over 1-3 years with Representative 29.9% APR. To find out if you are eligible, call them on 0333 003 5803. After the credit agreement is completed, they will transfer the loan to you within 3 business days. Missing payments on their loans can lead to severe consequences and it may make it more difficult to obtain credit in future.
Comparing Cashfloat Loans to a Vanquis credit card
Vanquis credit cards isn't the only line of credit out there. How about going for a Cashfloat payday loan with many other perks. Here are some great reasons why to choose Cashfloat over a Vanquis credit card:
| | | |
| --- | --- | --- |
| | | Vanquis Card |
| Early repayment fees | No | No |
| Funding time | Up to 1 hour after approval | 10-14 days to receive card |
| Credit limit (new customers) | £500 | £150 – £1000 |
| Bad credit | Yes | Yes |
| | | |
FAQs
Is vanquis bank safe?
Vanquis back is authorised by the Prudential Regulation Authority and regulated by the Financial Conduct Authority. All the information you give on the website is kept secure.
How can I check my Vanquis balance?
You can check your account balance by logging in anytime to your Vanquis bank account.
How do I pay my credit card bill?
Go to vanquis.co.uk
Click on the purple button "pay my card" in the top right corner
Login as usual
Under "Make a Payment" click "Debit Card Payment" and then follow the instructions.
Can I transfer money from Vanquis card to bank account?
You can transfer money from your Vanquis card to your bank account. Vanquis charges a transaction fee of 3% of the transaction amount or £3, whichever is the greater.
How can I cancel my credit card?
After receiving your credit card, you have 15 days to withdraw from your credit card agreement and cancel the card. At any time, you can ask Vanquis to cancel your account. Before closing it, you must pay off any credit, interest or unpaid fees outstanding on your account.
How can I increase my credit limit?
To increase your credit limit, you should make use of your credit limit without going over your limit and pay your credit on time. Handling the monthly repayments well can also help to increase your credit limit.
For more FAQs, visit the Vanquis website.
Conclusion
Having a Vanquis credit card, certainly does seem to have its perks. Credit cards are only good when used sensibly and to help build a credit score. Before applying for a Vanquis credit card make sure this is the best option for you and you won't be better off with an online loan.
Vanquis contact number: 0330 099 3000. Opening times: 8am – 8pm Monday to Friday, 9am -5:30pm on Saturday.