Will Walmart's wage advances for its workers live up to its expectations? Cashfloat explores Walmart's 'Even' App model and whether it will have a positive or negative financial outcome for its workers.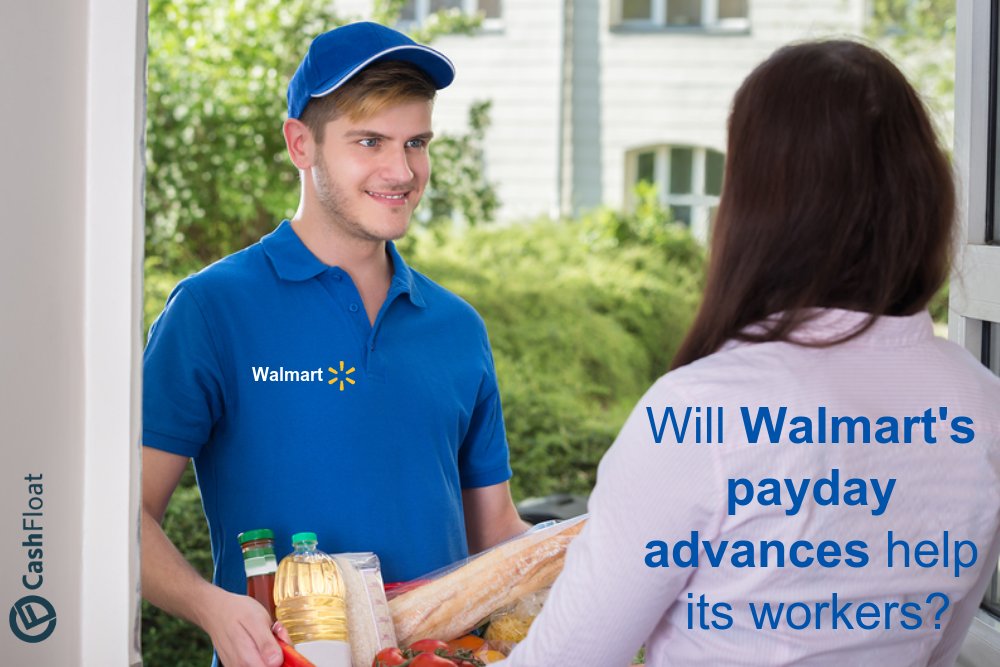 In this article, about Walmart's payday advances, we will examine:
The Walmart 'Even' app
What the pros & cons of the advance payment scheme are
What criticism Walmart has received
Whether wage advances will prevent Walmart workers from applying for payday loans
Conclusion
Walmart has long been associated with low wages and poor working practices such as unpredictable work schedules. So it might come as a surprise that it's offering an innovative scheme to help its workers with financial management and cash-flow difficulties.
In this article, we look at this new system and explain how it works. We list its pros and cons and consider what criticism it has received. Finally, we ask: will this 'Even' app spell the end of workers' dependence on wage day loans?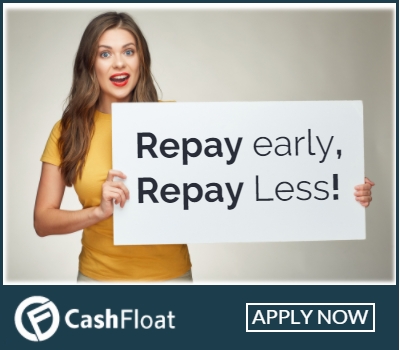 What is the Walmar's Payday Advances 'Even' App?
In partnership with fintech start-ups, PayActiv and Even, Walmart is offering its workforce of 1.4 million people the option to have an app installed on their smartphone.
Every worker will be able to use the app to apply for a payday advance for up to 8 times a year free of charge. If this limit is exceeded, the worker will have to pay a fee. They will only be allowed to take money on hours they've already worked. Therefore, it's an advance rather than an instant loan. This cash advance (also called Instapay) will then be automatically deducted from their next paycheque.
As well as allowing workers to withdraw cash when they run short, this app can also help with money management and financial planning. As it's connected to their bank account, it can keep track of the activity in the account. By monitoring larger monthly payments (such as for housing and utility bills), the 'Even' app can also warn workers how much they can safely spend before their next paycheque.
What are the Pros & Cons of Walmart's Payday Advances Scheme?
Pros
One of the main advantages of this scheme is that it can solve the problem of workers needing cash in an emergency. Therefore, they would be less likely to turn to costly short-term credit facilities like payday loans. This would also help the workers' mental and physical well-being. Worrying about finances and trying to make ends meet take their toll on low-earners.

Another benefit is that the app provides a real-time estimate of how much cash is left in their account. As a result, it gives workers the tools to budget efficiently and not go into the red.
Cons
Although the wage advance might provide workers with temporary relief for their pressing financial problems, it means that they'll receive less money in their next pay packet. There is a danger that this situation will continue as they might have to take repeated advances.

As Walmart employees are paid every fortnight, the limit of 8 cash advances a year would only cover them for a 4-month period. With a fee afterwards, they might end up paying more and more to access this facility.
What Criticism has Walmart Received?
Walmart has come in for some criticism despite the introduction of this scheme. Most critics have targeted Walmart's low wages. How much do their employees earn?
Despite wage increases 3 years ago, the starting wage at Walmart is only $9 an hour. Although it's $1.75 higher than the minimum federal wage, it's still considerably lower than other retailers. Costco pays new employees $13 an hour while Target has recently raised its entry-level hourly rate to $11 (with a commitment to raising this to $15 by 2020). For full-time workers with experience, the gap is even wider. The average hourly salary of a Walmart worker is $13.85 an hour compared to $24.50 at Costco.
Critics (including the National Employment Law Project) say that these low wages are the very reason why Walmart employees have trouble in making ends meet. They argue that an app isn't going to make much of a difference to this problem.
How did Walmart react to these criticisms? Apart from raising wages, they said they'd also increased the number of employment training programmes to encourage workers into management positions where they could earn more. They also said that raising wages wouldn't help Americans' problems with cash flow and the broader issues of financial management.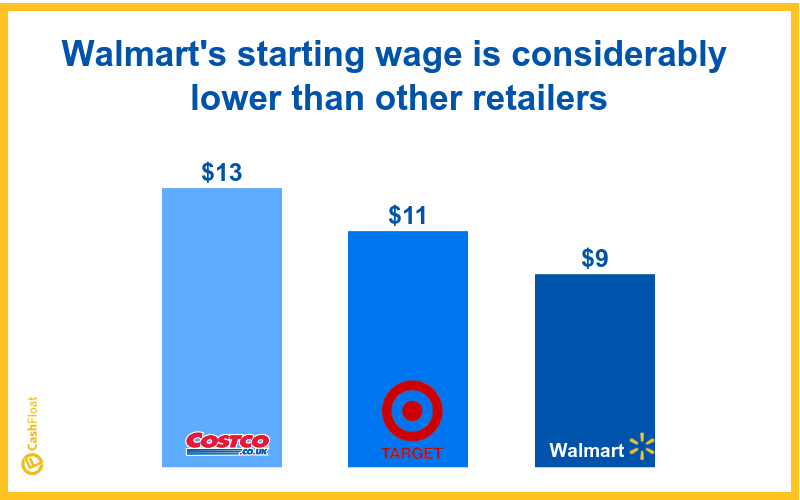 Will Wage Advances Prevent Walmart Workers Applying for Payday Loans?
As this new system is still in its infancy, it's very difficult to predict what impact it will have in the long-run.
The new app will enable Walmart workers to budget and plan their spending better. Walmart's payday advances will help when they have a cash-flow problem just before the next payday and they need non-bank cash solution. However, the system has a number of safeguards to prevent workers from falling into a 'debt trap'. Limits on how much they can take and on how often mean that this system might not be able to help them when they need it the most – in an emergency. In this case, the easiest solution would still be to take out a payday advance from a loan company.
Conclusion
Could this new scheme just be a public relations exercise by Walmart to show they care for their workers? Cynics might even say that the scheme is self-serving. After all, research has shown that workers who are stressed about money problems tend to be less productive. Could Walmart be the one to benefit more from higher productivity and worker satisfaction?
Finally, it's very difficult to be objective when reading some of the comments made by Walmart representatives. Saying that a wage increase wouldn't help with workers' cash-flow problems is almost as if they're blaming them for not managing their money properly. Perhaps they should put their money where their mouth is and show their appreciation to their workers by raising their wages. Then they would have no need of Walmart's payday advances nor payday loans for bad credit.