Exploring The World Of Credit Cards
– Chapter 8a
Credit card fraud is very common. How can you stop it from happening to you? Discover many small and easy things to do to keep your money safe, by Cashfloat.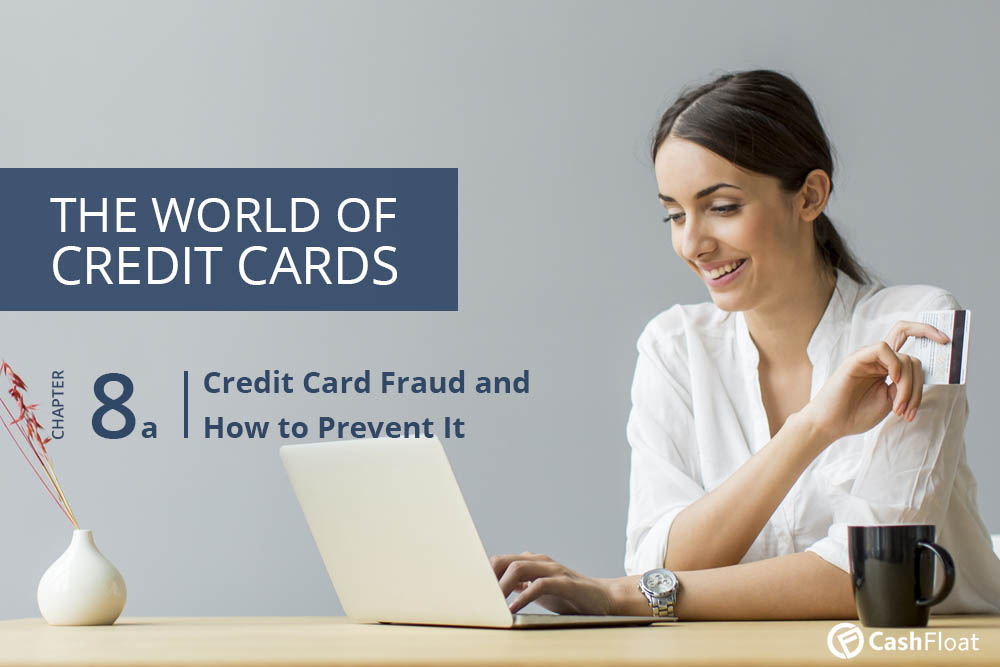 Story highlights
Some basic security measures are very effective in protecting yourself from credit card fraud
Keep all documents safe or destroy them
Don't fall for scams – learn what to do
Preventing Credit Card Fraud
Using a credit card makes shopping easy but is it safe? There have been several high-profile breaches of security when major websites have been hacked, and customer's data has been stolen. There has also been a rise in credit card fraud. This has been the cause of major concern for many customers who have suffered a loss of confidence in the security of their credit card accounts.
This article by Cashfloat, safe online lender, will examine the validity of the concerns surrounding the security of using credit cards. It will look at the simple ways in which you can make sure that personal details are kept safe and show how to take some easy steps to prevent becoming a victim of credit card fraud.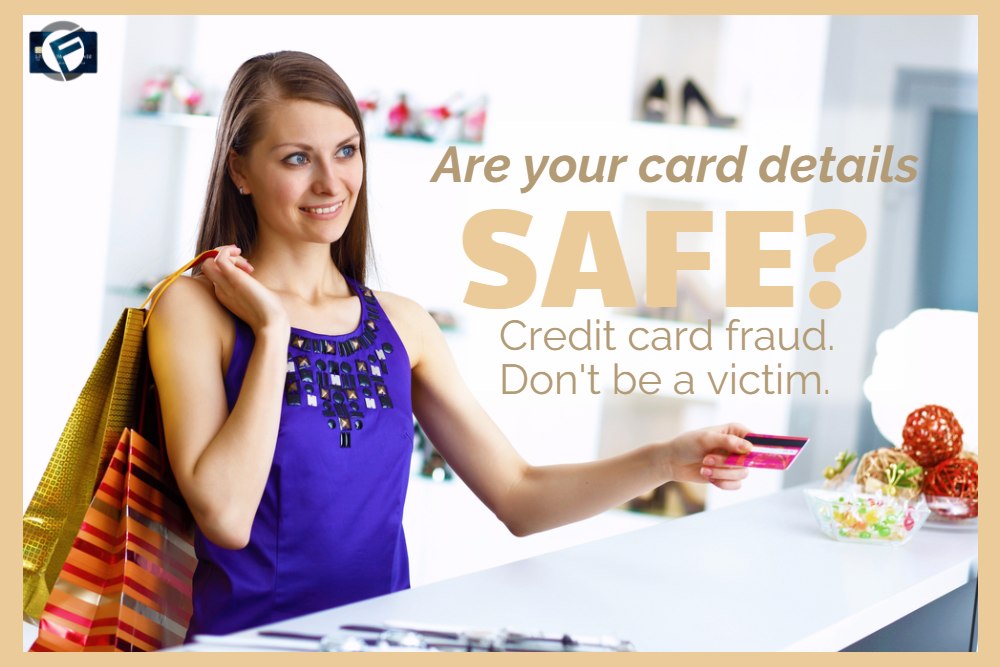 Credit Card Security
The basics of credit card security start when the card arrives in the mail. Don't put it to one side and deal with it later. The first step to secure a credit account is to sign the back of the card. The signature will help to keep your account safe from the possibility of fraudulent transactions.
PIN Code
The PIN (Personal Identification Number) for the card will arrive in a separate post. This is one of the security measures that card companies take and the accompanying literature will explain that you too should always keep your card and PIN separate.
Ideally, you should memorise the PIN and destroy the paper it came on, but if you find this too difficult, the two items should still be kept separate. That is, keep the PIN and card in separate wallets or pockets so that if the card is stolen or lost no one else will be able to make cash withdrawals from the account.

Never give your PIN to anyone else, and this includes close family and friends. When using a card online, you should never be asked for your PIN, so if this happens, it should set off alarm bells. The PIN is only required at an ATM or when making a face to face purchase in a shop or supermarket.
Account Number
Criminals can be very ingenious and have learned plenty of ways to access credit card account information. So, always keep the account number safe and do not leave the card lying around when you are out and about.
Never give the credit card account number to anyone over the phone unless you are the one that has made the call. If you receive a call asking to verify account details, you should call the company back to make sure that it is a genuine request and not a scam. This applies equally to all finance companies – banks, credit card companies, payday lenders and brokers.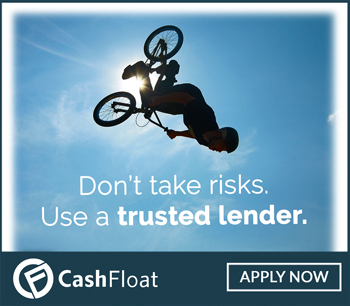 Email Scams
We all love our email, and there is no doubt that this innovation in communication has been a boon to ordinary people as well as large and small businesses. However, electronic communication also comes with problems, and many of the most elaborate financial frauds are conducted through this medium.
Therefore, to stay safe, do not answer any email that asks for the account number or any other personal information that could result in the theft of your identity and funds. Banks frequently send out messages advising customers that they will never ask for account details by email so if you do receive one of these requests it is sure to be a scam to gain access to the account details.
Shredding Documents And Statements
As the fraudsters have become more ingenious in their methods, the public has to be just as clever. Shredding documents and statements that hold account numbers, names and addresses is the safest way to protect personal details that could easily fall into the wrong hands.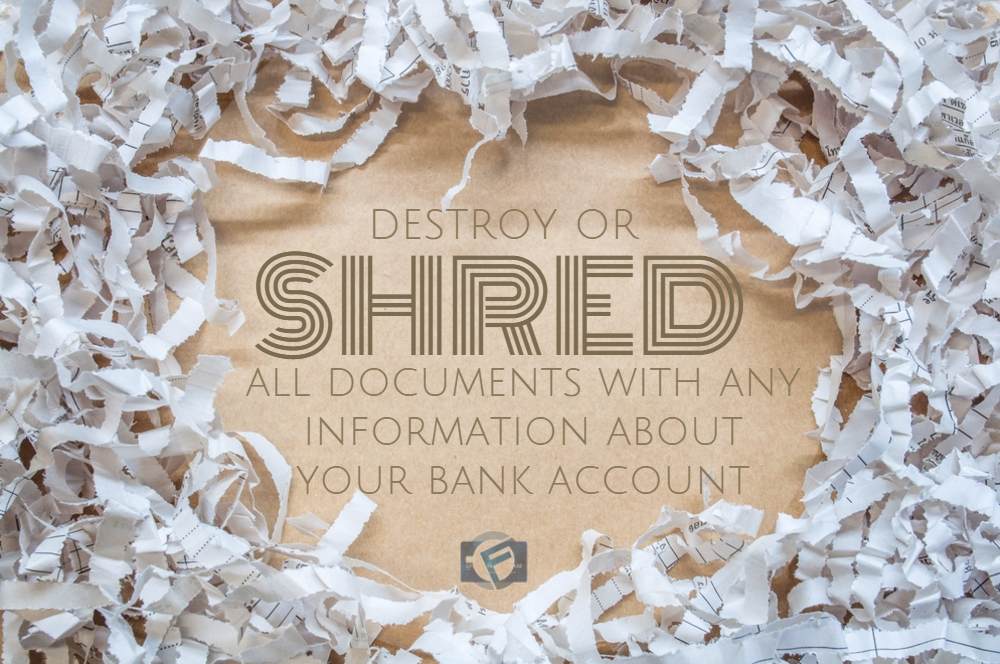 If possible go over to paperless statements to prevent generating too much paperwork with the sensitive information that needs to be kept secure.
Keep Personal Details Up To Date
When you move to a new address, always make sure that your bank or card company is informed immediately. Any statements going to a former address are in danger of falling into the wrong hands.
Consider using the mail redirection service so that you can be sure that all mail comes to the new address while you are in the process of alerting all the relevant companies about the change of address.
SMS Alerts
One of the advantages of new technology is the way in which it assists both the customer and the banks to help secure accounts against credit card fraud. Most card companies now have an alert system available that can be activated should there be unusual activity on an account. This might be multiple cash withdrawals or multiple purchases made in unusual locations.

Make sure that if you are going abroad on holiday, you have advised the bank about the destination and the length of the trip. In this way, you will avoid having the card declined and will help to make your account more secure.
Receipts For Purchases And Cash Withdrawals
Have you ever been to an ATM and seen the last customer's receipt sticking out of the machine? This is common practice but one that you should avoid. Receipts do not hold the full account number of the card. Nevertheless, they can be useful to sophisticated criminals who can extract information from the details held on the paper slip.
Therefore, as a further means of keeping a credit card account secure, you should keep all receipts until the end of the month. Then, check them off against the monthly statement, and then either file them away or shred them.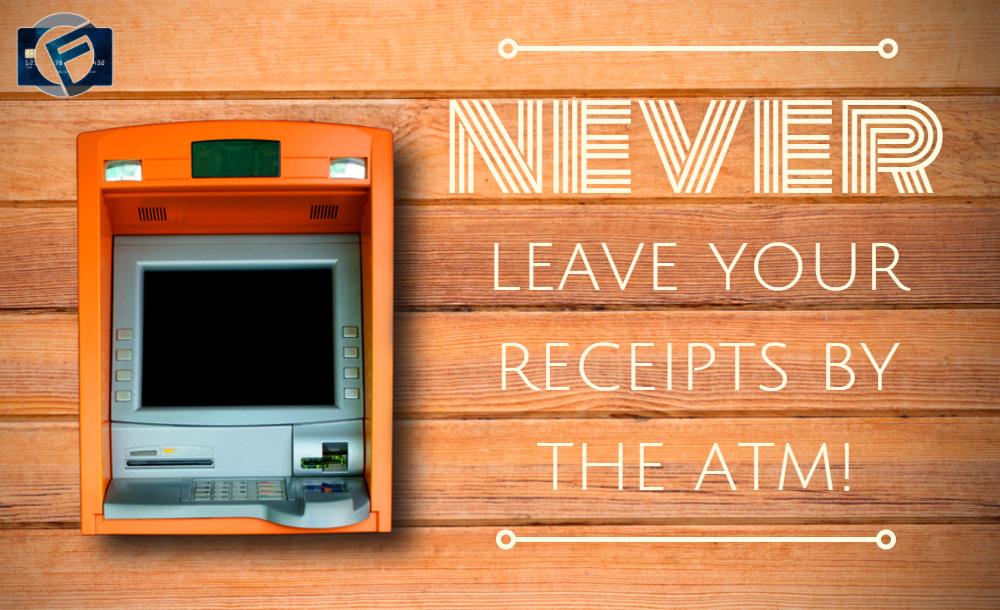 Checking Monthly Statements
It is quite amazing that many people never look at their credit card statement. Maybe you are in denial and don't want to see how much you have spent. Or, maybe you just find the whole process boring. However, it is very important to check not just the balance owed but to look through the list of transactions for each month.
The best way to make sure that you are only being billed for the correct amount of transactions is to compare the receipts to the statement. But, at the very least you should check for any unknown items. Remember that some companies will be listed under a group name. So, don't immediately assume that it is fraud if the company name does not look familiar.
If there are any suspect items, you should immediately report them to the card provider. Each bank or finance company has a dedicated department where you can report irregularities and get answers to queries.

Lost Or Stolen Cards
It goes without saying that you should immediately report any card that is lost or stolen. This is when good planning comes into play. Keep a list of all card accounts and the emergency number to call. Then, you will be able to report the problem and get the card cancelled before anyone else can try to use it.
In this situation, speed is of the essence. Once you have reported the card, any fraudulent transactions are the responsibility of the card company. So, you will get back any funds that have been misused or stolen.
These simple measures will help to prevent the chances of falling prey to credit card fraud and will enable you to use the card safely and without too many concerns about security.
Common Credit Card Fraud
In addition to the possibility of credit card fraud when a card is lost or stolen, there are a few more scams to know about when you own a credit card.
Credit Card Skimmer
Credit card skimming involves criminals cloning or copying the card. This can happen when a payment is being made at a restaurant or shop. Restaurants will often bring the card reader to the table so that you can see the card is safe. It is inadvisable to let a card out of sight. If necessary, follow the waiter to the cashier's till to make sure nothing untoward happens to the card.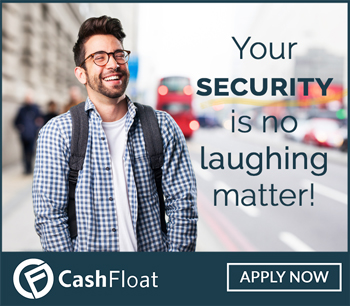 Phishing
Phishing is a word that relates to the criminal act of contacting cardholders by email, post or phone. The fraudster will pretend to be a member of staff at the bank. They will ask you to reveal information about your account including details like your PIN or CVC number.
Genuine callers from a bank will never do this. So, be alert and beware of falling foul of this scam. Never send details of the account by email even if you receive a request that purports to come from your bank or building society.
A quick phone call will allow you to verify any callers from the bank. Calling back the company is always a good idea when you are not sure. For example, let's say you get a phone call offering you instant payday loans no credit check from Cashfloat. A quick phone call to us will verify that this is a scam, as we do not offer no credit check loans, nor will we ever call you up to offer you a loan unless you have applied.
In the next article of the credit card series by Cashfloat, UK short term lender, we will look at online shopping using a credit card and show how you can protect yourself against the possibility of online fraud and scams.