A Guide to the Welfare System in the UK
– Chapter 2, Part II
The UK Welfare system is one of a kind. But is the UK the best welfare country in the world today? Join us as we look at welfare systems in other developed countries. Could the UK successfully implement any of these systems in the UK?
Story highlights
In a comparison of 35 countries to find the best welfare country, the UK came in 18th.
In Singapore it is a legal requirement to save, which can be as much as 50% of your income.
One of our politicians' most frequent boasts is how welfare provision in the UK is the most generous in the world. Indeed, many other industrialised countries closely imitated the Beveridge Report at the time. But, how true is this of welfare UK in 2017? Are we still the envy of the world?
In this article, we will consider the results of a survey of welfare provision in countries worldwide. How did the UK rate in this study? We will also look at alternatives to the UK welfare systems, such as the system used in Singapore. Are these alternative systems compatible with British culture and society, and are they really better? Cashfloat, a lender providing personal loans UK, has some answers.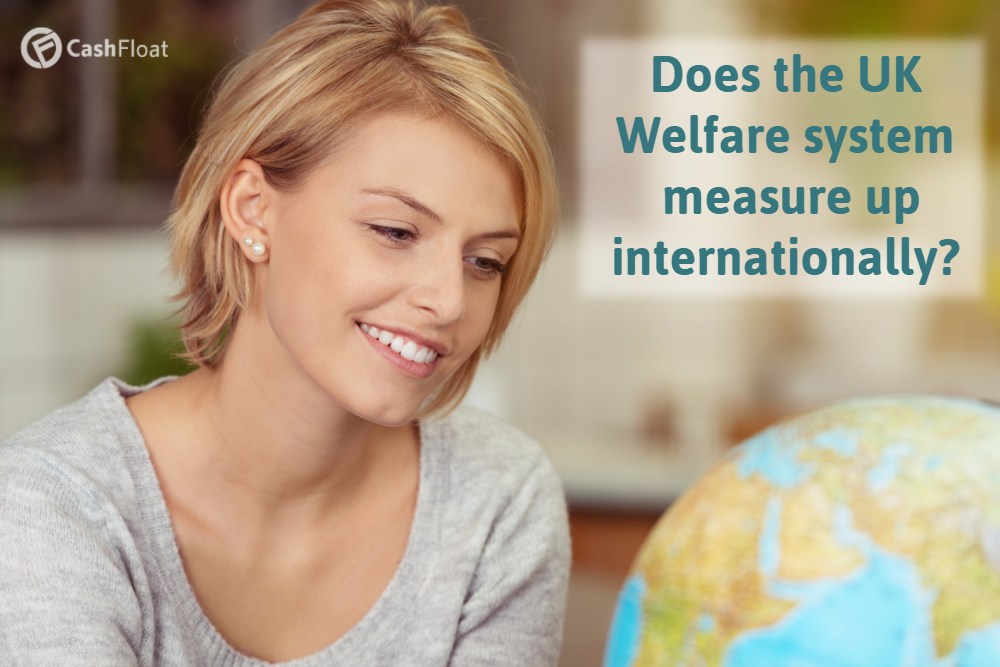 United Kingdom: The Best Welfare Country?
The Organisation for Economic Cooperation & Development (OECD) tried to answer this question. They considered 35 countries and their social expenditure database by analysing how much they spent on public health, pensions and other forms of welfare. They conducted the study between 2007-2014 and used GDP as the comparison figure.
How well did the UK do in this comparison? Was it the best welfare country? In the Top 10? No, we came right in the middle at 18th. The Top 5 were France, Finland, Belgium, Denmark and Italy.
OECD countries spent an average of 12.4% of their GDP on public cash benefit while the UK paid 34%. Some people have complained that the comparison is unfair. In some countries, the government give money for healthcare (instead of a free NHS). If you argue that a fairer comparison is the total public expenditure on social protection, then the UK's position reaches average. Better but still not 'the most generous' in the world.
Questions About the Best Welfare Country
Are the numbers of people claiming Jobseeker's Allowance going up or down?
In 2012, 1.59 million people claimed Jobseeker's Allowance while in 2018, this figure had dropped dramatically to 407,620 claimants.
What are the figures for the number of young people who are unemployed?
According to the UK government, youth unemployment in the UK is on average 4.7% (compared to 45% in Spain and an estimated 48% in Greece).
How many people in the UK are classified as long-term unemployed?
According to ONS, the number of long-term unemployed (looking for a job longer than 12 months) is 4% in August 2018. These people find themselves in extremely difficult financial situation, often relying on payday loans online and benefits to survive.
How much does the UK spend on welfare for every citizen?
According to the IFS, the UK government's budget for welfare during 2015-16 was the equivalent of spending £3,346 for every man, woman and child.
Comparing Welfare UK To Other Countries
The idea behind the benefits cap was that no claimant should be able to receive more in welfare than the average earnings of a typical worker. The difference in the welfare provision in different countries is partly due to the way the governments calculate the benefits.

Other countries did not stipulate a set amount for the unemployed and disabled depending on their circumstances as the UK system does. Instead, payments are awarded on a sliding scale according to how much the claimant received as a salary before their inability to work. This can make for much more generous unemployment or disability allowances.
Welfare In Global Countries
For example, in France, the unemployed are paid 65% of their salary, while someone who is unable to work because of ill-health or disability is given 50% of their average salary over the previous ten years. This is a better alternative for unemployed people who may have to apply for a loan online. In contrast, Germany's welfare system has a similar scheme calculating the unemployment benefit as 2/3 of their salary if they have children and 60% if they are childless. Italy is even more generous giving 75% of their salary over the previous two years up to a certain limit.

Another reason why the amount of welfare provision in the UK compared to other countries seems disappointing is that high earners in many European countries (especially from the public sector) receive extremely generous pensions. These amounts can distort the average pension out of all proportion to the actual numbers involved. However, in the UK, such people are more likely to have invested in a private pension plan. Hence, the UK might not be so bad in rating the best welfare country.
Finally, most European countries stipulate that workers should have made a certain number of National Insurance contributions or worked a specific number of years before they can receive benefits. After a particular time, their benefit stops; if they are still unemployed, they are eligible for a 'safety net' flat-rate payment, which is not nearly as generous.
International Welfare Summarised
In the OCED survey comparing social spending in different countries, the UK came 18th out of 35 countries.
Depending which figures you use, the welfare system in the UK was average or just below average.
Depending which figures you use, the welfare system in the UK was average or just below average.
Many European countries calculate benefits for the unemployed and disabled as a percentage of their previous earnings.
Retired civil servants, with generous pensions, can distort the average pension payment in some European countries.
Many states only pay unemployment to those who have made N.I contributions. Furthermore, they stop benefits after a set time, replacing the benefit with a flat-rate payment.
Alternatives To The UK Welfare System
The gallery below shows three possible alternatives to the UK Welfare system. Click on an icon to read more about that option, the pros, cons and whether these systems could actually work in British society.
Click on an image to read more about welfare alternatives.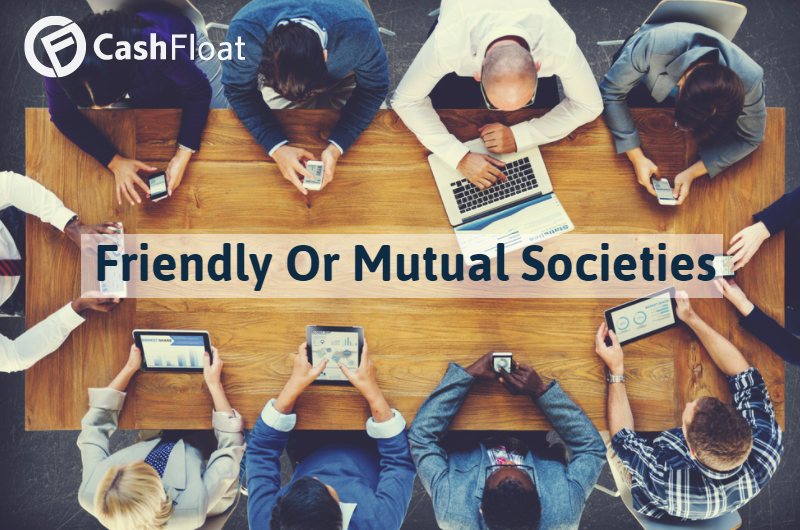 Friendly Or Mutual Societies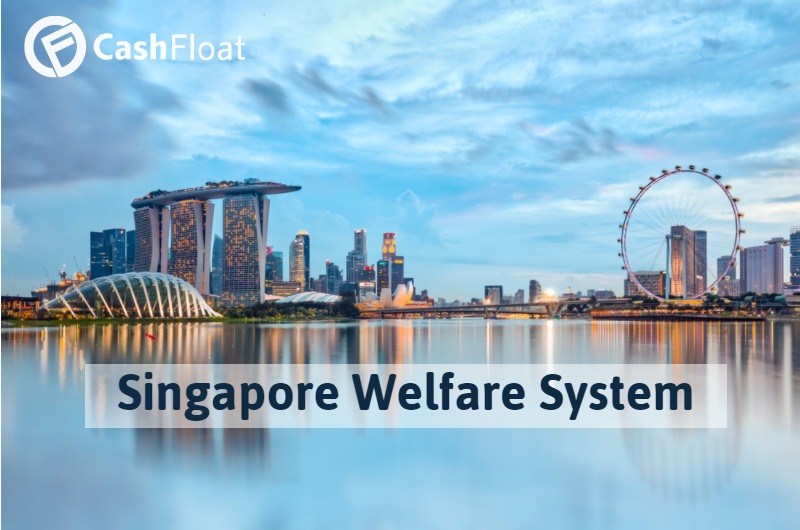 The Model Of Singapore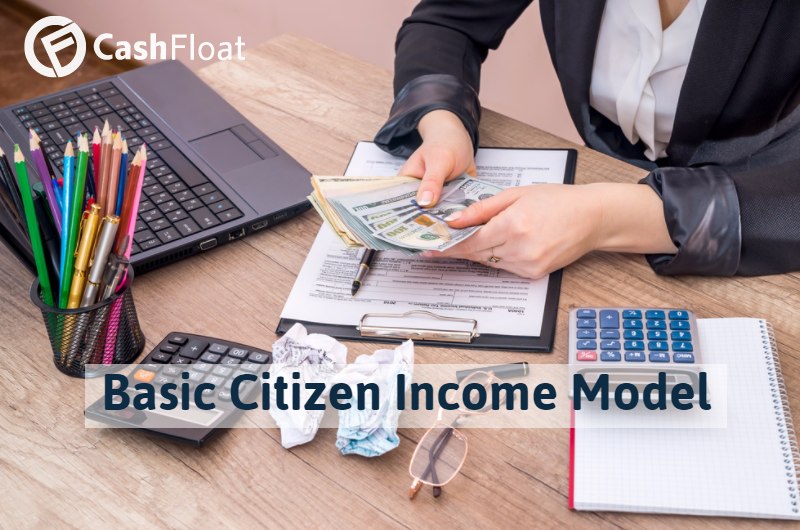 Awarding A Basic Citizen's Income
Friendly Or Mutual Societies

Friendly Societies have been suggested as a viable alternative to the welfare state. Rather like the organisations established in the 19th century, groups of people would put money aside into a common fund so it would be available when one member had a particular need. Highly-localised, leadership roles would be rotated so that everyone had a chance to develop organisational skills and such Societies would encourage independence, self-reliance and foresight.

Pros:

People would help people they knew in Friendly Societies rather than dealing with a faceless bureaucracy.
Fraud would not exist as they would know each other's circumstances and would be 'stealing' from friends and neighbours.
The welfare budget would be reduced.

Cons:

In areas of high unemployment or low average earnings, would they have enough in the joint fund to help everyone?
How could this scheme be organised? Administrated?

The Model Of Singapore

Some people look at the example of Singapore and believe countries in Europe should imitate it. In Singapore, welfare provision is means-tested and granted sparingly. Instead, citizens are encouraged to be self-reliant, save for a time of need and rely on family for support of ageing relatives.

To make sure its citizens save, there is a forced savings rate, which can be as high as 50%. Employees under 50 must set aside 20% of their wages (with a further contribution of 16% from their employers) into closed bank accounts until a particular need arises.

As far as medical expenses are concerned, Medisave bank accounts were set up in 1984 and work in the same way as the forced savings accounts. Once their savings for medical expenses have reached a certain amount, funds can be rolled over into another account and used for non-health purposes.

Pros:

People would save for possible unemployment, sickness, etc.
The welfare budget could be slashed.

Cons:

Could people in the UK, with a different concept of personal freedom, be forced to save?
How could people on a minimum wage save enough? And what about the long-term unemployed? School leavers?
Would people be able to rely on family to meet their needs if they are already struggling to get by? What about dysfunctional families?

Awarding A Basic Citizen's Income

In this alternative to the welfare state, a basic Citizen's Income would be given to every member of the country irrespective of their circumstances and earnings. This income would guarantee an adequate standard of living. Then, if people wished (and were able), they could also work to supplement this basic income.

Pros:

A Citizen's Income would take the stigma away from being on benefits as everyone would receive it.
This provides a safety net for all inhabitants so they would not have to face means-testing or work capability assessments, with the possibility of error.

Cons:

Could the country afford this idea? How would it be funded?
Wouldn't this idea attract immigrants to take advantage of the scheme?
The main challenge facing most developed countries is how welfare spending can keep pace with demographic changes such as increasing life expectancy and an ageing population. Was the welfare state a 'child of its time' conceived in the particular problems of the UK in the 1940s and should we be considering alternatives?
The question that remains is, could these systems work in the UK? Some consequences of these alternative systems would cause havoc in British society. For example, in Singapore, parents can sue their children for not taking adequate care of them. So while the UK welfare system may not be the best welfare country, it might still be the best system considering the unique make-up of British society and culture.
Questions About The Best Welfare Country
How much is unemployment benefit worth?
The Child Poverty Action Group say that it was worth 22% of average earnings in 1979, however, it is now worth 15%.
How much has the population aged over the past 30 years?
According to ONS, the number of UK residents over the age of 90 has tripled since the early 1980s.
Referring to the Singapore model as an alternative to the welfare state, how many people in the UK would help their families?
According to the census of 2011, 5.8 million people provided unpaid care for family members. Furthermore, the majority were of working age.
Would those on the poverty line be able to save 20% of their income as the Singapore model recommends?
According to research by ONS, 10% of households with the lowest disposable income spent over half of their income on the basics (food, transport, housing and household power). So no, they would not be able to save 20% of their income. Many people in the UK have no savings at all, meaning that if an unexpected expense crops up they have to rely on text loans with no credit check to help them.
The Best Welfare Country Summarised
Firstly, there are some alternatives to the welfare state, all with their pros and cons.
Secondly, some people suggest emulating the example of Singapore with forced savings schemes and relying on family for support.
Thirdly, another alternative to the welfare state is the re-introduction of Friendly Societies offering each other support on a highly-localised basis.
Finally, a Citizen's Income has been promoted as a solution to the problems of the welfare state. Everyone receives an adequate income, and they can work (if they are able) to supplement it.