The UK welfare state is designed to help British families that fall upon hard times. If you are struggling to cope with your financial situation, learn more about what benefits you are entitled to and how to make a claim.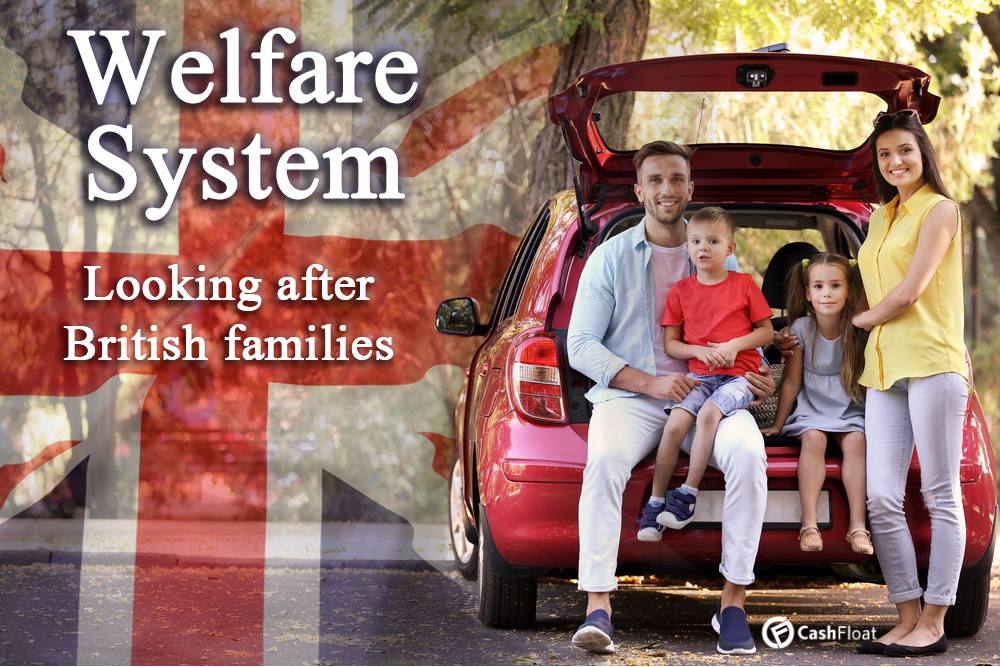 The purpose of this guide is to provide information about the UK's welfare state and practical advice to people who are in need of its assistance. You will find information about why the welfare state was founded, how the benefits system currently works and advice on how to use it.
Benefit System
How This Guide is Structured
To begin with, there are two general information chapters: Chapter one is about the history of welfare in the UK. Chapter two looks at how the UK welfare system works, some statistics about how successful it is and whether there are any viable alternatives. Chapters 3 to 8 explain what benefits are available for citizens of the UK. Look at this section to see what benefits you may be entitled to.
Chapters 9 to 13 explain recent and future welfare reform. Finally, the guide concludes by focusing on two specific aspects of welfare: its effects and the impact of illegal immigrants.
| | |
| --- | --- |
| | Chapter 1: The Beveridge Report and Why the Welfare State was Founded |
There are constant criticisms and complaints about the UK welfare state. Some complain that there is not enough provided or that, in some cases, people who should be entitled to benefits do not receive anything. Other people complain that the costs are too high and that benefits are overprovided.
Arguably, the most influential event in the creation of the UK welfare state was the publication of The Beveridge Report, in 1942. This government report led to the formal establishment of the welfare state, which still exists today.
The Beveridge Report was written while Britain was at war in World War II. The circumstances in which people lived at the time were very different to today and the government looked to address a different set of problems to those which people face nowadays.
Nowadays, the UK government is dealing with a vastly different society and people could not have foreseen our current needs at the time that The Beveridge Report was written.
We may now need to adopt our own modern version of the dreams to which Beveridge aimed at in his day.Read more about The Beveridge Report and how it fits into the long history of UK welfare provision. Did you know that the groundwork for the Beveridge Report was laid by the Liberal Party's liberal welfare reforms between 1906 and 14)? And even before that, people have long been fighting for fairer treatment of unemployed and poverty stricken UK citizens.
Scroll through our fascinating infographic depicting the changing developments in welfare in the UK over the last 500 years.
The Beveridge Report in Context
It is interesting to see how changes in the provision of aid to the poor runs in tandem with changes in people's attitudes towards unemployment and financial hardship.
For example, the early part of the 19th century was a time of economic crises and high unemployment in the UK. These problems were caused, in part, by the aftereffects of the Napoleonic wars, the re-establishment of the gold standard, the Corn Laws and the increasing mechanisation of agriculture.
Unfortunately, the struggles which UK society went through in those days gave rise to the Poor Law Amendment Act (1834). The economic hardship which people had suffered had caused a rise in the cost of poor relief. Rather than appreciating the full reality of the situation, the government regarded all the unemployed as lazy and aimed to force people to get a job by restricting the availability of poor relief. The Act only made it possible for people to get poor relief in workhouses and not anywhere else (workhouses were institutions which provided work and accommodation to people in need).
When the act was introduced, conditions in workhouses were also designed to be as degrading and humiliating as possible, in order to encourage the destitute to get a job. The poor were blamed for their own situation, and were accused of being idle, ignorant and dishonest. Does this attitude remind you of anything?
It is true that this attitude still exists. However, generally people's attitude towards unemployment and financial hardship has changed. Nowadays, provisions are much better for people who are in need of assistance from the government.
The Beveridge Report was written at a time when people had a much better understanding of unemployment and financial hardship. As a result, the solutions which Beveridge suggested were much better received and a more sympathetic welfare state was founded.
What is a Welfare State?
The first thing is to define what a welfare state is.
A welfare state is 'a system by which the government provides a range of services to people who need them'.
You can look at the UK welfare state as a 'safety net' in place to take care of the most vulnerable members of the society when they are in need.
Welfare Statistics
How much does the UK spend on the Welfare State? Where do the majority of claimants live? We analyse statistics of unemployment rates across the UK.
Is there still a divide between the affluent south and struggling areas of the north? In Northern England, Scotland, Wales and N. Ireland, is there still a higher reliance on short term loans for bad credit, caused by higher unemployment?
From a comparison of different regions in the UK, we then compare the provision of welfare in the UK to systems in other countries.
Is the UK Welfare State the Envy of the World?
It is sometimes assumed that the UK benefits system is the envy of the rest of the world. In reality, is this true? Is the UK system 'the most generous in the world'? You might find the survey results an eye-opener. We will detail the differences between the UK and other countries and, also, analyse what other factors have to be taken into account when making a comparison.

Viable Alternatives to the Welfare State
Cynics have been predicting the imminent demise of the welfare state since its start in the 1940s. However, are there any viable alternatives to the welfare state? Most of all, will these alternatives still protect the unemployed, poor, sick, disabled and old from taking wage day loans to help them get through the month?
For every alternative which has been suggested, we list the pros and cons so that you can judge for yourself.
It is telling in itself that there are so few alternative suggestions. When reading through the alternatives which have been put forward or have been used successfully in other countries, you must ask yourself: would this system work, given the realities of what society is like in the UK? After all, the welfare state is a reflection of the needs of UK society and the values that people from the UK possess.
Benefits in the UK
In Chapters 3-6, you will find practical information about how the benefits system currently works in the UK. Who is eligible? How do you make a claim? How much will you receive? How often will you receive money?
We will also discuss what you need to be careful about so that you do not end up losing financial aid, which you are entitled to receive.
To make things easier, each chapter has been devoted to a different sector of society. If you are looking for information about a specific benefit, then you might find the following chapters helpful:
| | |
| --- | --- |
| | Chapter 3: Childcare benefit, working tax credits and child tax credits. |
All 3 to 4-year-olds in England can get 15 hours a week of free child care. As a matter of fact, some two-year-olds can as well. Read more about this in Chapter 3. There is also a full explanation of how the system of Tax Credits works and who is eligible for Working Tax Credit and Child Tax Credit.

| | |
| --- | --- |
| | Chapter 4: Unemployment Benefit |
Did you recently lose your job? The welfare state is designed for hard working people who fall upon hard times, like you. You paid all that tax while you were working, now is the time to get something back for it. Read up about what benefits are available for unemployed people in Chapter 4. You can also find information about what help is available for disabled people who are unable to work.
| | |
| --- | --- |
| | Chapter 5 & 6: Disabled Benefit |
This chapter concentrates on the key benefits available for more severely disabled and/or old people and looks at the Carer's Allowance. We also look at what other benefits are available, on top of the key ones, to help with both care and heating costs.
| | |
| --- | --- |
| | Chapter 7 & 8: Help from Elsewhere: Councils & Other Agencies |
Did you know that the Department for Work and Pensions is not the only government department that can help you when you are living on benefits?
In Chapter 7, we look at the role of your local council. You might be eligible for Council Tax Reduction, council-operated Social Services, reduced fares on local buses, Disabilities Grants or help with the purchase of school uniforms.
In Chapter 8 we discuss everything you need to know about Housing Benefits which has been replaced by universal credit. Did you know that on top of normal Housing Benefits, you might be eligible for less well-known allowances such as Discretionary Housing Benefit, Extended Payment of Housing Benefit or In-Work Housing Benefit?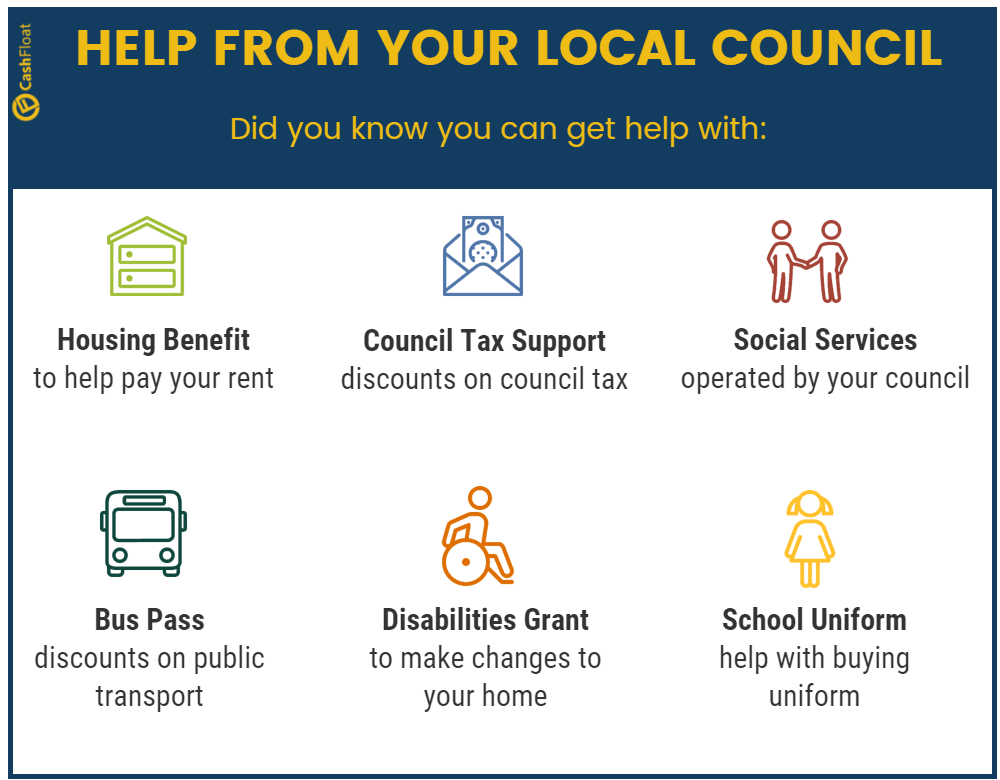 It is said that education is the key to escaping dependence on benefits. In chapter 7, we look at ways you can get grants and bursaries, which could be used to either complete or continue your education. This will give you a better chance of competing on the job market. You may be entitled to help, whether you are a young student or a mature learner.
Welfare Reform
To be fully efficient and in order to serve the best interests of its citizens, a welfare state should never remain static but should adapt to take into account the changing realities of society. For this reason, welfare reform is inevitable. Chapters 7 and 8 also look at welfare reforms which have been introduced since 2012, some of which are still in the process of being introduced.
| | |
| --- | --- |
| | Chapter 9: Universal Credit |
The 3 most controversial recent changes to the welfare system are, without a doubt, the Reduction in the Spare Room Subsidy (also known as the Bedroom Tax), the introduction of Universal Credit and the benefit cap. The government intended for these reforms to cut state expenditure on benefits and encourage those on benefits to find employment.

How far have they achieved their aims and who are the people who have been most affected by these welfare reforms? Read chapter 9 for answers to these questions as well as practical information for claimants of these benefits. Chapter 9 also takes an in depth look at Universal Credit.
Welfare Benefits
Everyone knows that living on benefits will inevitably mean being deprived of material possessions. When politicians or people in the media talk about how they could quite easily survive on benefits, they do not really understand what it is like to have to rely on a low income.
The problem is not getting by for a month or two on £78.90 per week. The point is that when you are trapped in such a situation, any unexpected expense is a major catastrophe. Regrettably, a low income does not give you the chance to put money aside. So, if your child needs new trainers or the cooker needs fixing, then these things become real problems.
In many cases such as these, people turn to emergency loans such as payday loans. These short term loans are often easier to access and provide the money in a faster, more efficient way. However, the key point is that easy bad credit payday loans are also the more expensive option. At a difficult time, such as during unemployment, it is crucial to try and save money. Paradoxically, many people still find themselves heading towards the online loan option.
But, in such a situation when you are desperate, did you know that you could apply for an interest-free Budgeting Advance of £100-£812 from your local JobCentre Plus? Read all about this in Chapter 9 Part II.
| | |
| --- | --- |
| | Chapter 11: Changes in the Pension System (2018-28) |
The other major pieces of legislation to affect citizens in the UK, both in the short and the long-term, have been the gradual changes to what pensioners can receive. Firstly, the State Retirement Age has gradually been raised to 67, for both men and women. On top of that, the whole state pension system is being overhauled. What are the reasons for these changes and what does the new system of pension auto-enrolment mean for the average working person?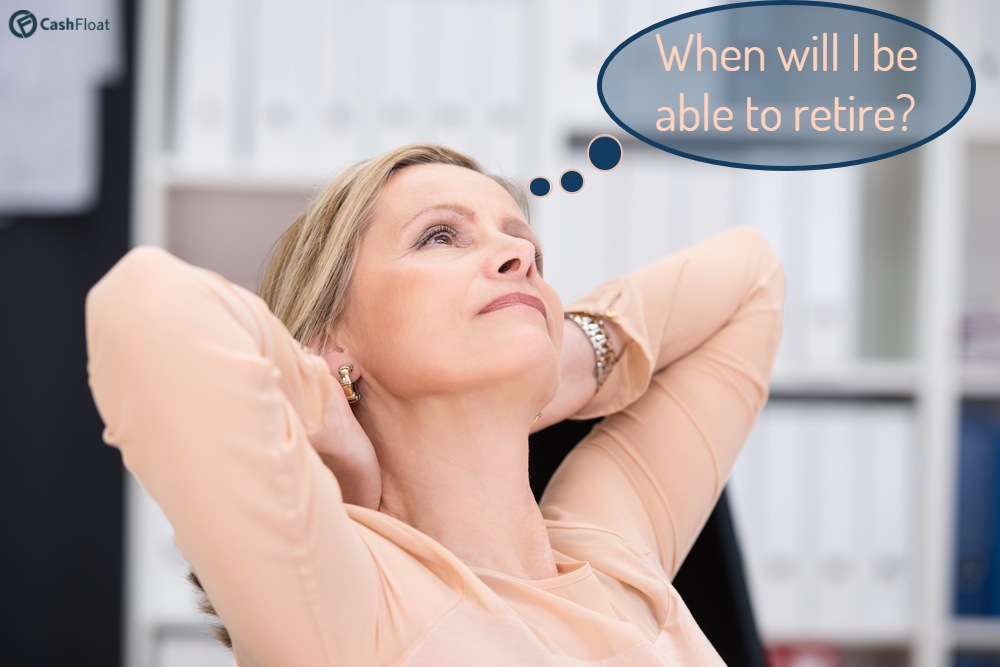 In Chapter 11 you will read a practical guide to the pre-existing pension scheme in the UK as well as an explanation of the new system which was introduced in 2018. Furthermore, you will find information about other financial aid available for people struggling on a low pension such as emergency help from local authorities, state budgeting loans and bereavement benefits.
Budgeting help is also available from the Budget Planner Tool from the Money Advice Service, Citizens Advice's Budget Tool, the Money Advice Trust, the Money Charity or your JobCentre work coach.
| | |
| --- | --- |
| | Chapter 12: The Practicalities of Life on Benefits |
The Hidden Costs of Being on Welfare
Lacking the 'good things in life' is not the worst of your problems when you are surviving on benefits. What other effects does relying on benefits have for claimants?
Unfortunately, we have all heard the terms: 'benefit scroungers', 'benefit scum', 'skivers', etc. In Chapter 12, we look at the way misconceptions about benefit claimants affect UK society, and claimants themselves. We also look at the impact these misconceptions have on the families of claimants, especially children.
What hidden costs does living on benefits have for children and how can it have an impact on their health, life expectancy, education and social skills?
We consider the practical realities of living on welfare. For example, how can you find accommodation, do your shopping and pay your energy bills? We compare the advantages and disadvantages of renting social housing or renting privately before looking at other issues which arise. Why is there such a shortage of social housing and why are private landlords so reluctant to rent to people on benefits?
Reduction in Bedroom Tax

The impact of the reduction in the Spare Room Subsidy (Bedroom Tax) will be analysed in depth. Firstly, we will discuss how people are coping with the loss of income? Do they simply rely on small loans to help pay their rent? Or, have they been 'pushed' into finding a job? Finally, what other help is available for these people?
Unfortunately, the UK has always had a deprived 'underclass'. How much has that changed over the past 20 years and how many people and children now live on or under the poverty line? You will be surprised by the changes in the patterns of poverty in the UK.
| | |
| --- | --- |
| | Chapter 13: Illegal Immigrants & Welfare in the UK |
Finally, in Chapter 13, we turn our attention to the problem of illegal immigrants in the UK. How many illegal immigrants are living in the UK at the moment and are they really attracted by the generous provision of benefits here? We also consider the aid given to asylum seekers and the role of the EU. Are we really being 'forced' to take in a quota of asylum seekers. Furthermore, are refugees exploiting the ease of movement between EU member states by initially settling in another EU country and then moving to the UK to take advantage of our welfare system? Finally, how much is the presence of illegal immigrants placing a further burden on the already struggling National Health Service?