How To Save Money On Fixing Home Appliances
– Chapter Eight
Is your radiator not warming up? Is your shower just not getting hot? Discover easy DIY boiler repairs that you can do yourself and find out when you need to call a repairman.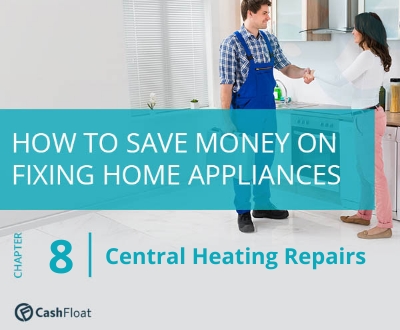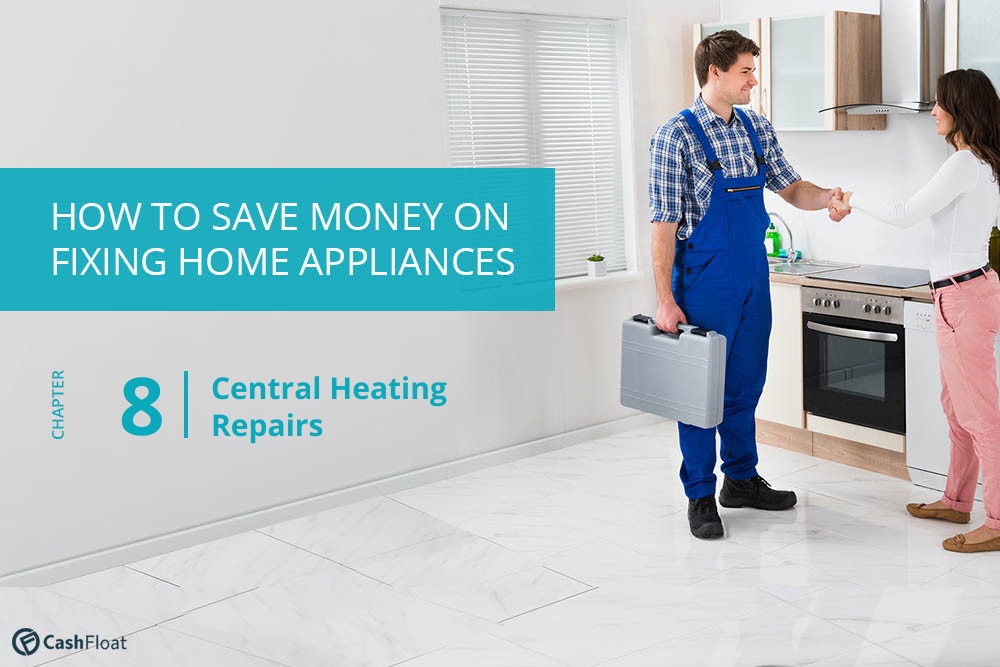 If you live in the UK, you will need to keep your house warm during our especially cold winters. Most houses have some form of central heating. There are different types of boilers which can lead to various kinds of problems. Some of these are complex to resolve while others can be fixed easily with a simple solution.
Below are some easy DIY central heating and boiler repairs that you can do yourself, which can save you from taking out a payday loan online to pay for an engineer to make the repairs.
Do it yourself central heating and boiler repairs
Gas or electric warm air heater not working?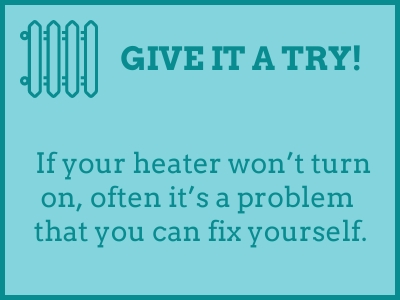 No hot air or not enough hot air coming out? Here are some common causes of this issue and some easy fixes.
If the gas supply is turned on and you are not getting any gas coming into the appliance, there are a number of things that could be wrong. Households that have a pay-as-you-go meter for gas should ensure that there is sufficient credit to allow the supply to work. If you have credit but no gas, check for error messages on the meter and then contact the energy supplier.
The same checks apply to the electricity supply. If you have a payment meter, you'll need to ensure that there is sufficient credit so the appliance can work properly.
If there is a timer switch on the heater, then check that you haven't altered it by accident. A timer switch can also go haywire when we change the clocks for daylight saving time in the autumn and spring. If necessary, reset the date and time on the programme clock.
If your heater is not working, then you may simply need to turn up the room thermostat. Make sure you have set the temperature high enough for the heater to come on. If you have set all the switches and thermostats correctly, and no fault codes are flashing on the display, the problem could be more complicated. This would be the right time to call for an engineer.
Gas warm air heaters
Gas warm air heaters should always display a pilot light/flame. If this is off, you can get information about how to reignite it from the user manual.
If you are not getting sufficient heat from a warm air heater, then check that the vents in each warm air appliance are open. The vents control the flow of warm air and may need to be opened fully to get the right amount of heat into the room.
Warm air heaters have a filter to stop dust and debris from building up and being blown around the home. Some appliances have a self-cleaning filter, but others need regular maintenance. The user instructions will show you how to clean your filter.
If you have completed all these simple checks, and the heating is still performing poorly, then ring a reputable engineer who will be able to diagnose the real issue.
Central heating radiators causing you problems?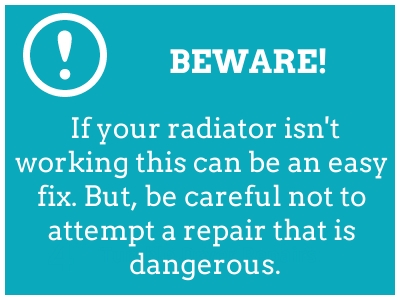 Check each of the options below to see if you can fix the problem yourself before calling the repairman.
A number of problems can cause a radiator to leak. If you can get at the radiator valves, turn them off to prevent water damage. Click here to find out more about how to turn off a radiator. Alternatively, turn off the water at the mains tap and then call an engineer to sort out the problem. If you are unable to turn off the water, the leaks will continue and may do so until the system is drained. If this is the case, use buckets or other containers to stop the mess.
Most problems with radiators are due to a build up of air in the system. If the radiators are working upstairs but not downstairs, then there might be some air trapped in the downstairs units. You can easily bleed the air out using a special key that the supplier gave you when they installed the system. Refer to the user manual for help, or find out more here.
When you have released the air in the radiators, the water fills back up to take its place, and the radiator will heat up within a short amount of time.
Noise in radiators is usually due to air in the system. Bleed the radiators (see above) and then make sure that the valves are open fully and not partially shut. Doing so should eliminate any noise, but if it persists, call out an engineer to check the system.
If a radiator has a cold spot, has fully open valves and has been bled, there may be a blockage problem and an engineer will be able to fix it.
If none of the radiators work and you have done the simple checks for switches, thermostats, valves, and everything else, then the system could have a major problem. It is best to ring for assistance from your usual repair company or an engineer.
Back boiler not working properly?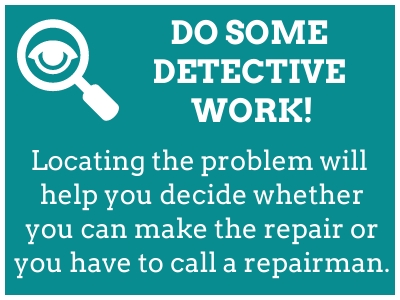 A back boiler is a form of central heating, fitted behind a fireplace or a stove. It provides both heating and hot water. Although not as common as it used to be, there are some houses which still use a back boiler. Here are some tips that will help you to identify if the fault is something simple or not, and if you need to call an engineer.
If you are not getting hot water from your back boiler, then there are two things you should check before calling for an engineer:
1. Check the timer or programme control
A back boiler that is not providing hot water does not always need an engineer to fix it. The problem could be as simple as a timer or programme control that has not been correctly switched on. If this is the case, then you just have to reset it.
2. Check for unusual symbols on the display
Look for any symbols on the display that are not usually there and consult the user manual if there is something different showing. The timer could have an override feature. Or, it could be set at the wrong time if the clocks have changed. It can simply be a matter of resetting the time and date.
Most back boilers (and all new ones) have a thermostat to control the temperature. Sometimes, this is turned off, causing a problem with the hot water. If all the switches are set to 'on', then try turning on a hot water tap to see if there is a constant water supply.
If the water mains is off, then the boiler will not function. Check that all stop taps are fully open. Having made sure that all controls are switched on and that the water supply is constant, if you are still not getting hot water then the best option is to call an engineer.
Checks to the timer/programme controller settings and if these are all properly set, try turning up the room thermostat. If all the boiler switches are turned on, the timer/programme controller is working correctly and the room thermostats are turned up, then this could be a bigger problem, and you should call out an expert.
Combination and conventional boiler repairs
Check all switches and thermostats
If you are not getting hot water, heating or any output from a combination/conventional boiler then you should go through the check previously listed for back boilers. If the gas or electric supply is on, there is a constant water supply, and all switches and thermostats are on, then check the manual or guide that you received when you got the boiler installed.
If you can't find the problem then it is time to ring an engineer. Do not attempt to take apart complex equipment like a combination/conventional boiler. Central heating boilers can be extremely dangerous so if in doubt, always call in an expert.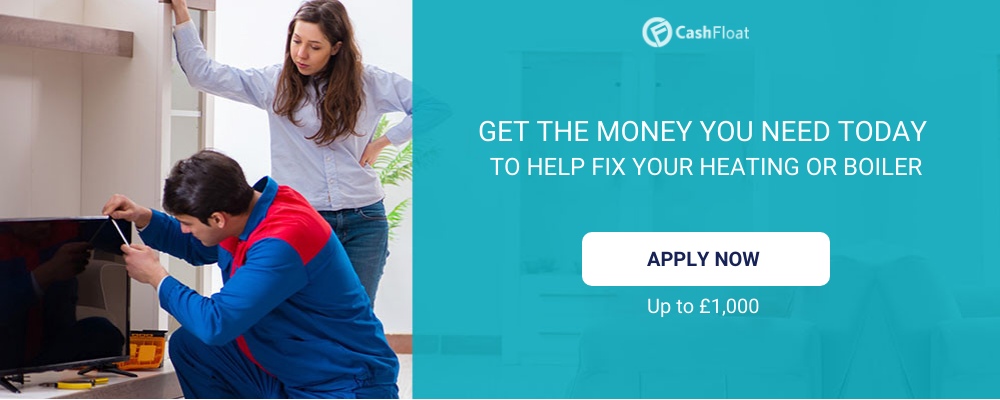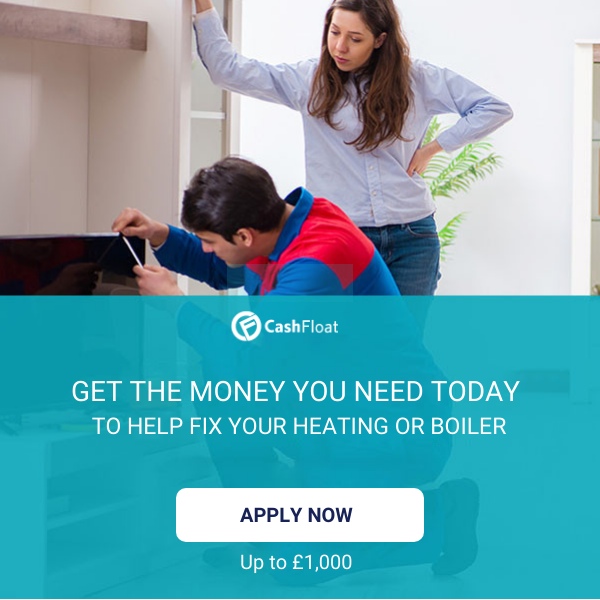 Hiring an engineer to make central heating and boiler repairs
If you have carried out the simple checks listed above, and the central heating still does not work, then it's time to get some expert help. Energy companies which supply and fit central heating usually offer a service and breakdown plan. However, if you do not have one of these plans in place, then the best option is to ring for a quotation from two or more companies to fix the system.
Finding boiler repairs near me
Try the newspaper for local companies or choose a national company which may provide a faster service. After your central heating is fixed it may be worthwhile taking out a service plan so that if the same thing happens in the future, your heating system will be fully covered.
Find your local boiler repair company

Boiler repair London
Just Boilers
0202 7323 2999
Boiler repair Glasgow
Glasgow boiler repairs
0141 766 1511
Boiler repair Worcester
Worcester – Bosch
0330 162 2296
Boiler repair Manchester
Boiler repair Manchester
0161 220 3712
Boiler repair Birmingham
Premier heating & plumbing
0121 728 9144
Boiler repair costs
Boiler repairs can be very expensive. The cost of a repair can vary depending on the boiler type and on the complexity of the fault or the extent of the damage. You can expect to pay anything from £150 for a minor repair such as a replacement fan, printed circuit board or gas valve, or closer to £400 for more serious work, such as replacing a heat exchanger. If you don't have the financial means to pay for the repair and you don't have an emergency fund either, then you may need to borrow money. Try friends or family first, but if you do need a small loan make sure you do your research to see which lender is right for you.
Should I replace my boiler?
Replacing a boiler, including fitting, can cost anything between £1,000 and £3,000. If your boiler just needs a simple repair and is not old, replacing your boiler is definitely not the option you should consider. However, if your boiler is old, you may be eligible for a government grant to replace you boiler. So check today whether you are entitled to a FREE boiler.