The 2020 Guide to Debt Management Companies
– Chapter 26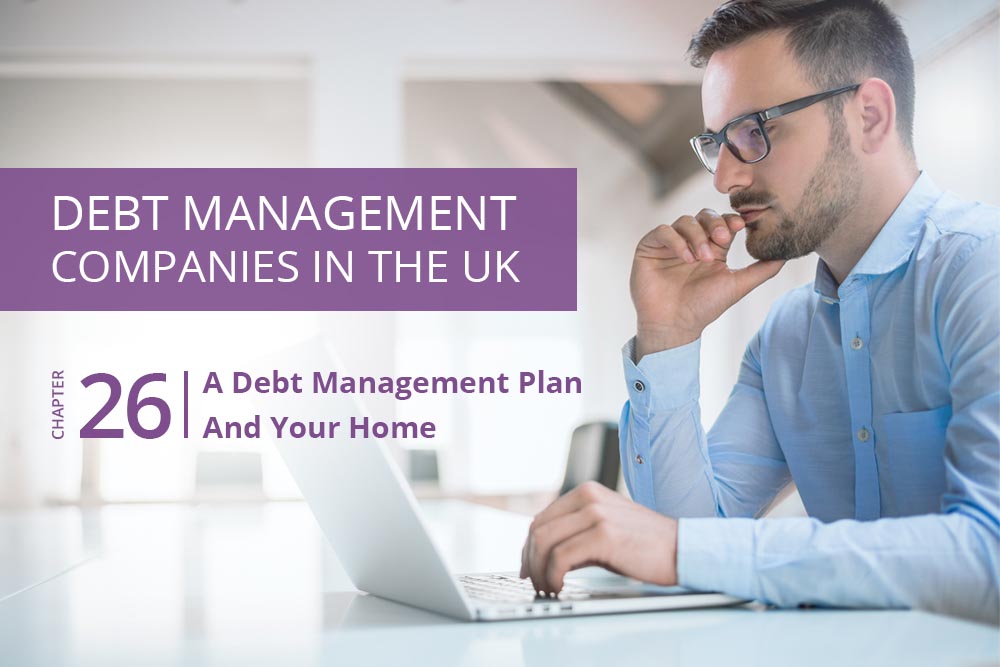 Cashfloat is a trading style of Western Circle Ltd. As well as helping customers overcome financial difficulty with our affordable loans, we publish helpful articles for anyone in debt distress. Our aim is to help as many people as possible, no matter how. In this article, we will discuss debt management plans and your home.

Credit Scores And Mortgages
If you are in a debt management plan and want to buy a home you may be wondering whether a mortgage is a possibility even though you still owe money. If your debt management plan still has a few years to run but you feel that you are able to make repayments on a mortgage, in theory it could be possible to get a mortgage but it would depend upon many factors. However, a good credit score is not one of them.
Credit Scores And Debts
Credit scores or ratings may appear to be relevant for many kinds of lending but mortgage lenders don't use them. A mortgage provider will always calculate their own credit rating for each applicant so whether you have a good score or a bad score makes no difference to your application. A bad score can point out problems with money and stop lenders from agreeing to a loan. Equally, a good score does not guarantee success.
The fact that mortgage providers are lending large sums makes them even more particular about lending so they apply stricter affordability checks. In other words, the information that you supply on the application form is far more important than a credit score.
What Does a Credit Record Show?
There are two ways that an unpaid debt will show on a credit record. It can show up as 'AP' which means that you have made an arrangement to pay or it can show as a default. Creditors may use either or both of these markers. Once you have satisfactorily paid off your debts this must also be marked. It can take up to six weeks to update a credit file as these are not done every day or every week.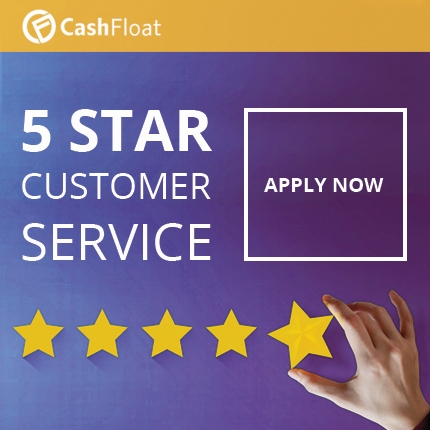 Once the record of debt begins to recede into the past there should be an improvement to the credit score. After six years, the record of default or AP will no longer show up. Even if your debt management plan runs for longer than six years, it will not show on the record. However, that does not mean that the debt can go unpaid.
Applying For A Mortgage When You Have a Debt Management Plan
The most important thing to remember when applying for a mortgage is to be upfront and honest about lingering debt. Even though a debt may not appear on a credit file you still have the risk that a creditor may apply for a county court judgement against you.
A mortgage application will ask about any outstanding debt whether it appears on a credit record or not. Crucially, it will also ask for a total of monthly outgoings backed up by bank statements. If you fail to advise a prospective lender about your payments to a plan, you are not being honest on the application and would soon be found out.
To summarise, a debt management plan is not guaranteed to prevent you getting a mortgage. But it could be hard to persuade a lender to come up with a large sum of money when you are in such a plan.
The reasons why it may be harder to get a mortgage
Firstly, owing money causes damage to your credit score and credit record as debts show up when you start an arrangement to pay or when you default.
Secondly, paying a monthly sum to creditors will have an impact upon how much you can afford to borrow. The monthly payment will be put into the calculation of affordability that each lender works out.
Thirdly, the fact that you have had money problems in the past and that they are still concurrent may prevent any lender from taking a risk.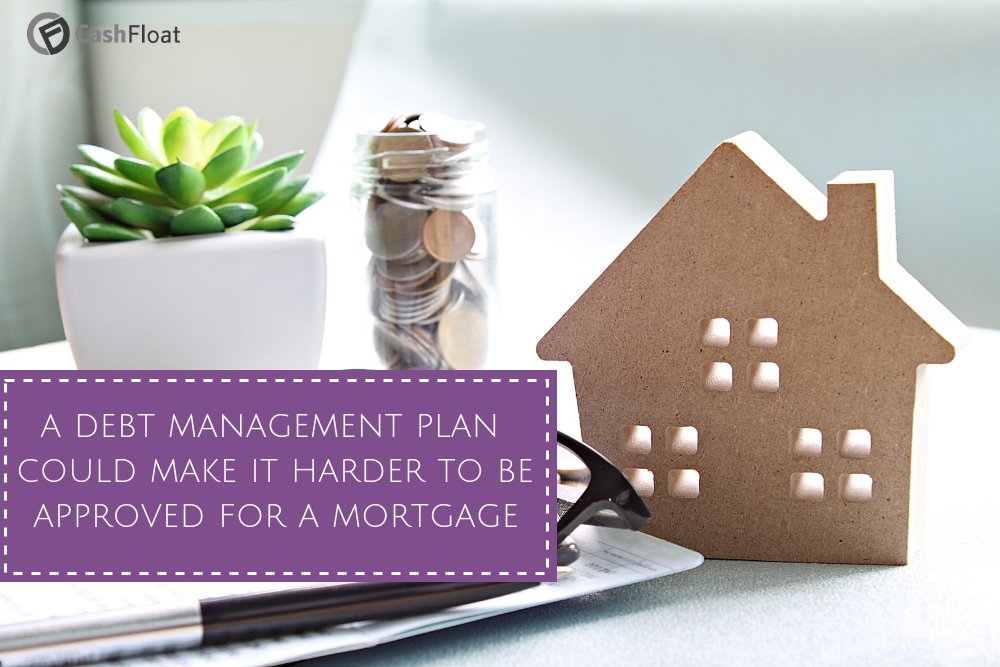 Before considering getting a mortgage to buy your own home it is a far better plan to completely clear the debts and show that you have taken responsibility by making the regular payments through a debt management plan. We would like to add that we absolutely do not recommend applying for short term loans online as well while in payment plan.
Is My Home Safe When I Take On a Debt Management Plan?
When you are trying to cope with debts that have become unsustainable your priority will often be making sure that your home is safe. So, what, if any, are the risks associated with a debt management plan when you have a mortgage to maintain and a home to run?
A mortgage is a different kind of loan because it is secured on the property. Or, to put it another way, if you do not meet your monthly mortgage payments, the lender could ask for possession of the house and sell it to clear the outstanding amount that they owe. However, this is not going to happen if you miss one payment. Constantly missing payments could result in repossession.
Most lenders will want to come to some kind of agreement if you are finding it hard to meet the monthly mortgage payment. Similarly, if you owe money on a credit card, missing a payment does not mean that the company will put a charge on your home. However, wholesale debts that homeowners do not address sooner rather than later are always going cause problems.
Entering Into An Informal Debt Management Plan
If you owe large sums of money to several creditors and start a debt management plan to pay them off then most companies are going to be sympathetic to your efforts and are unlikely to get a County Court Judgement and ask for a charge on your property. However, if your creditors do not feel that you are paying off the debts at a reasonable rate then they could make your home a target.
So, whilst a debt management plan cannot guarantee that your home is safe it is an excellent way or getting out of debt as long as you stick to the agreement.
Debt Management Plans and Your Home – Conclusion
Whatever your circumstances there is no doubt that you can get good advice and help with debt from a reputable debt management company. There are many of these in the UK. Often the ones that work best are those that do not charge a fee for their services.
Protecting your home from creditors should be your prime concern so ask for help as soon as possible. Debt advice from a debt charity will be able to set you on course to become free of debt and live your life without constant worries about money.