Debt Management Guide 2020
Cashfloat presents the ultimate 2020 guide on debt management in the UK. We hope you will never need this information about debt management, but if you do, we believe this will help you manage your debt more responsibly.
So you've done what you said you never would – got yourself into a spiral of debt that looks like it will never end. Your partner's 'I told you so' glares are fuelling you to take some quick action, and fast. But what can you do? A quick Google search presents you with the most common solution in the UK: Debt Management Companies, or DMCs.
You might just think all your problems are solved, and you might be right. However, you may also be very wrong. Debt Management Companies vary from one to the next – some better than others. Let's break it down and explain the responsible options you have to deal with your pay day loans and other debts:
What is Debt Management?
Debt management companies help you to pay off large amounts of debt in an organised and manageable way. They do this the following way:
They gather a list of all your creditors and calculate your outstanding debt.
Next, they will build a picture of your complete incomings and outgoings per month.
They will then take your disposable income and divide it up on a pro rata basis between your creditors.

Pro rata means that every creditor gets a proportion of the money, according to how much of the debt is owed to them. For example: You have 2 creditors, £1,000 worth of debt and £100 disposable income. If you owe the first company £700 and the other £300, then the first company will get £70 a month and the second will get £30 a month.
The final stage of setting up a Debt Management Plan, or a DMP, is by the DMC contacting all your creditors with their monthly offer of payment and asking them to freeze all interest on the account and accept the offer. If everyone agrees, the plan goes ahead. A DMP can typically take between 2 to 8 years.

Our Comprehensive Guide to Debt Management Companies In the UK
Cashfloat is a responsible direct lender offering pay-day loans under the new FCA regulations. Cashfloat is trying to HELP YOU as much as we can without putting you under further financial strain. However, we do understand that sometimes life tends to take us on a different journey than we planned. Whether its a sudden big financial expense or a stroke of bad luck, you may suddenly find yourself searching for help with debt management. Therefore, we have put together a comprehensive guide to many of the the debt help options that you can find in the UK today.
How this 2020 Debt Management Guide will help you:
You can find out if your debt puts you at risk.
Discover the debt management companies out there that can help you.
Learn how to manage your debt affectively.
And you will learn lots more about debt management…
Understanding a Debt Management Plan in the UK
With a large part of the population in the UK finding themselves in debt, there has been an upsurge in the number of companies offering to manage debt. For those people who are unaware how these businesses work to help clear debts, this is a series of articles relating to debt management. It will cover the promises that debt mangement companies make and some of the benefits and pitfalls that consumers could encounter when they have opted to enter into a debt management agreement.
| | |
| --- | --- |
| | Companies that Can Help with Debt Management |
As with any financial institution, a DMC should be completely and utterly transparent about their fees, plans and importantly, their credentials. A DMC can also be defined by their thoughtfulness. A thoughtful DMC will understand that dealing with debt can be stressful and confusing. They will therefore have a clear website with concise instructions and DMP options. They will also employ helpful, friendly, and sympathetic staff to guide you every step of the way. A good way to check this is just to pick up the phone and talk to a representative, thereby getting a feel for their class of customer service.
Another thing to look out for before going ahead with a DMC is its credentials. Make sure they are registered with the FCA, a list from which you can search on the FCA register.
There are a large number of companies that manage debt in the UK. In light of the fact that there are many unscrupulous companies which operate in a criminal way and hold onto your money instead of repaying debts, it is important to choose the right organisation if you are intent on following this course of action. The overwhelming choice of companies can often make it very difficult for someone in debt to see the way forward especially when the stress of owing multiple amounts of money may be clouding your thought process and judgement.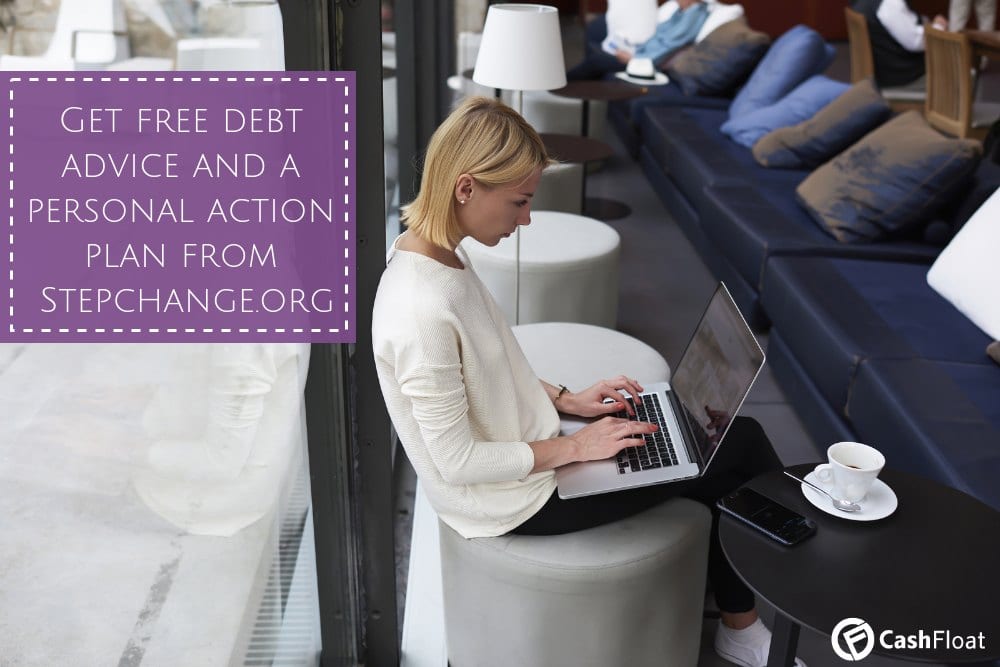 | | |
| --- | --- |
| | Do I need a Debt Management Program? |
Going for a debt management company should always be Plan B. You should always try and do it yourself first. All it entails is you making a list of everyone you owe money to and then dividing your excess income between them. All of your creditors should be happy that you are dealing with your debt responsibly, and will most likely accept your offer. This avoids getting entangled with third parties, thus, complicating matters. In addition, none of your creditors are inclined to accept a DMCs offer of payment, should they deem it unreasonable – which, in many cases, it is. In any case, most creditors prefer to deal directly with the customer, rather than through an intermediary. By hearing from you yourself, they are likely to be more sympathetic and negotiable regarding your outstanding balance.
If you have too many creditors and your debt is too overwhelming,, you may need to seek the help of a DMC. Still, there are two main categories of DMCs:
1. Debt management companies no fees
These companies are non-profit organisations dedicated to helping you to clear your debt. They do not charge any fees for their service. Who pays them, you might ask? Well, because it is in the interest of major financial institutions in the UK to have their customer's debt off their hands, some of them fund these companies. It is always better to use a free DMC rather than one that charges fees.
Examples of such organisations are:
never pay for debt advice either. Some good organisations offering free debt advice include:
The National Debt Line – 0808 808 4000
Citizens Advice Bureau – 03444 111 444
Money Advice Service – 0300 500 5000
2. Fee-charging DMCs
These DMCs charge a fee for their services. Some argue that they give better advice and are not biased in paying any specific company. However, we at Cashfloat believe that with such quality service from free DMCs, there is never a reason to pay more money for help with your debt – especially as you are already in debt, and probably can't afford it.
On the 21st May 2015, Credit Today published an article announcing that the FCA has stopped three debt management firms from offering debt advice services, after it discovered debtors were paying 90% of their monthly payments in fees! Be aware, that the typical plan from a fee-charging debt management company could cost around £5,000. Any fee-charging DMC in the UK promoting their services as free are breaking the strict advertising rules introduced on the 1st September 2010.
Other Options to Manage Your Debt
Bankruptcy
Going bankrupt is a very serious matter and there are other ways to approach paying off debts. Applying for bankruptcy should always be a last resort. You can apply online and it costs £680. Once you have been declared bankrupt your assets, including the family home, can be used to pay off debts.
After you have been made bankrupt you face severe restrictions including be restricted to borrow small loans of no more than £500 without revealing your bankrupt status. You cannot act as a director of a business unless the court allows it and you are not allowed to create a new business without permission from the court.
As you can see going bankrupt is very much a last resort and it can have a long term impact on your business and home life.
Individual Voluntary Arrangement
When you apply for an IVA, an insolvency practitioner works out what you can realistically afford to pay each month and then comes to an agreement with each creditor about how much they will receive. However, in order for the IVA to be put into place, 75% of the creditors must agree to it.
Putting in place an IVA costs money. There is a set up fee and then each time a payment is made there is a handling fee. If you fail to keep up payments then the agreement can be cancelled and bankruptcy can follow.
When all creditors have been paid off and the IVA comes to an end it remains on the Individual Insolvency Register for three months.
| | |
| --- | --- |
| | Where To Start With Paying Off Debts |
If you have reached a point where you can no longer manage to keep up repayments on multiple debts it can seem like the end of the world. However, there are many ways to achieve financial freedom. This series of articles has been written to provide information and assistance about how to get out of debt. Amongst other subjects, we will look at where you can go for help, whether it is possible to get a debt relief order, how to choose the right DMC and debt consolidation. We will also take a brief look at short-term loans and whether this kind of borrowing tool is of any use to someone who has a large amount of debt.
Hopefully the articles will help you to find a way forward and to deal with your debts without losing your home, your job and your peace of mind.