A Guide to the Welfare System in the UK:
– Chapter 12 Part II
What is the true life behind living on benefits? Does it feel like a trap? Cashfloat (quick loan lender) closely examines the effect living on benefits has on families.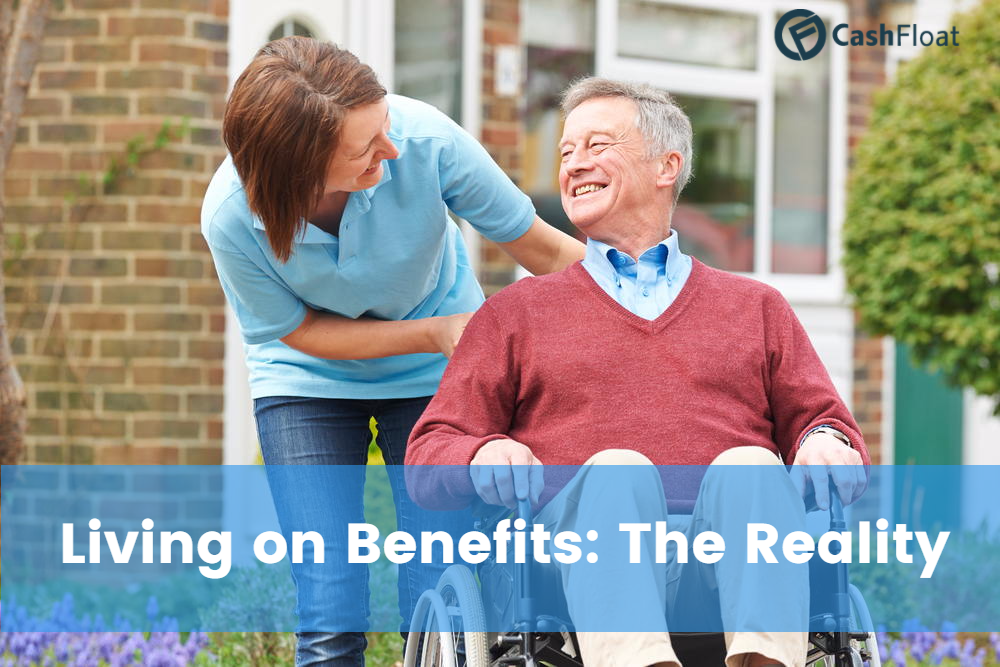 Story highlights
37.4% of social housing tenants in arrears blamed the Bedroom Tax.
Since 2012-2013, the Trussell Trust has seen an increase in the number of 3-day rations they give at their food banks from 400,000 to over a million.
In this article, Cashfloat, direct lender short-term loans, will examine the practicalities of living on benefits. We take a detailed look at social housing compared to renting privately as well as a look at how the RSRS (Bedroom Tax) has affected social housing tenants. Finally, we will look at food shopping, the increased use of food banks and the costs of energy bills.
Life On Benefits
Now that we have considered the effects of living on benefits for society, the individual themselves and their children, let us turn our attention to the day-to-day struggle of surviving by thinking about the practicalities of life: accommodation; the realities of the bedroom tax, food and paying energy bills.

Social Housing Or Private Renting?
There is no doubt that the United Kingdom has a housing crisis. It is bad enough for professionals to find a place to live but try imagining what it must be like when living on benefits.
Here's what you need to know living on benefits and accommodation:
There is a lack of affordable houses. This is mainly caused by council properties being sold and not being replaced.
If people can find social housing, the rents are generally lower, but often the housing is in poor condition.
Private renting is tough because often people on benefits do not have the money to pay a deposit and landlords might refuse to rent to them.
Some private landlords cannot rent to DSS tenants because of the terms of their mortgage or the extra insurance costs.
Other landlords are prejudiced against tenants on benefits or do not wish to deal with the council.
The first choice, is whether to rent from the council/housing association or a private landlord. The problem with social housing is that since the right-to-buy scheme started in the 1980s, the stock of available property has not been replaced. Although some construction companies receive planning permission on condition that they build some social housing, it is not nearly enough to meet demands.

Another problem is that the housing which remains is often poorly-maintained and with proposed funding cuts of 6.7% for local government for 2016-20. Often the councils quite simply do not have the money to carry out the repairs which desperately need to be done.
However, rents in the private sector tend to be higher. People on benefits often do not have the money to pay for a rent deposit. To make matters worse, it is no secret that some private landlords refuse to rent to anyone who receives benefits.
Lack of Social Housing
One of the reasons why private landlords only rent to salaried tenants is that they are often in the 'buy-to-let' category. The terms of their mortgage do not allow them to rent to people living on benefits. If caught, they could risk increased interest payments or even foreclosure by their mortgage provider. Even if they are allowed to take DSS tenants, they might be expected to have extra liability insurance.

Social Housing Problems
Although some private owners do have a prejudice against 'scroungers living on benefits', many do not wish to deal with the council as they have had problems with them in the past. They complain because councils pay the housing benefit in arrears and continue to use 4-week cycles instead of the calendar month. They also do not like the red tape of dealing with bureaucracy. It can sometimes be irregular in their payments and can change the allowance without any warnings to the landlords. In cases of housing benefit fraud, the landlord is expected to repay the money which has been paid to them and then get it back from the tenant (if they can).
FAQs about Living on Benefits
How many children live in poverty?
A difficult question to answer since it depends on how you define poverty. The Child Poverty Action Group give a figure of 1 in 4 while the Institute for Fiscal Studies gives a figure of 1 in 6 children.
Isn't there less childhood poverty than there was 20 years ago?
The poverty rates may have dropped, but the pattern of poverty has changed in 2 key ways. Poverty always used to be linked with joblessness. However, in a report published in June 2016, the IFS found that 2 out of 3 children remained in poverty despite the fact that their parents worked.
The other finding made by the ONS said that between 2010-2013, 7.8% of the UK population entered poverty for the first time. In the same period, 48.6% left poverty. In other words, poverty is affecting a greater percentage of the population, but it is a constantly changing situation.
How does poverty affect a child's academic attainments?
According to government research, a child receiving free school dinners attains, on average, 1.7 grades lower in their GCSEs.
What happens to claimants who have a mortgage?
If you have a mortgage, you are entitled to help if you receive certain benefits. This only refers to pay off the interest, not the capital. These housing costs are paid with a standard rate of interest. You should contact your mortgage provider if your interest rate is higher. Also, since April 2016, this financial aid is paid after 39 weeks.
Effects Of The Removal Of The Spare Room Subsidy (RSRS)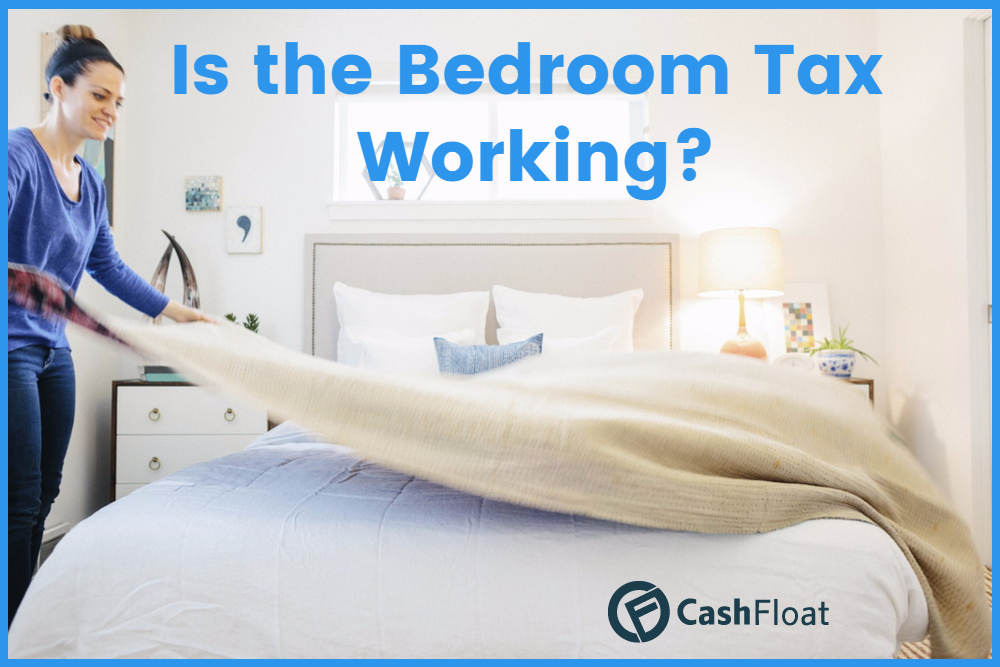 Bedroom Tax
Not since the introduction of the Poll Tax in the 1980s has legislation caused such protests and upheaval. The RSRS (commonly called the Bedroom Tax) was introduced in the Welfare Reform Act of 2012. The idea was to bring tenants of social housing who claim for Housing Benefit in line with private tenants, who have always been penalised for renting more space than they need. Also, reducing Housing Benefit payments was another way to reduce welfare expenditure.

The 'Bedroom Tax' has had a massive impact on tenants in social housing who depend on Housing Benefit to pay all or part of their accommodation. The government believed that the reform in the RSRS would encourage the reallocation of housing (as tenants moved into smaller properties), reduce overcrowding and cut council waiting lists. Alternatively, it would force people into getting a job making another saving on the Housing Benefit they would be entitled to. However, the reality has not been what they expected.
Even for the tenants who wish to move, it has not been as easy as the government thought. Firstly, there is a lack of property for renters living on benefits to move into caused by previous failure to build enough 1- and 2-bedroomed housing. They are more likely to find a smaller property by renting privately. As rents tend to be much higher, the irony is they end up receiving more in Housing Benefit.
The Truth about The Bedroom Tax
The Bedroom Tax affects the disabled the most. Often they need to be close to hospitals and might need an extra room if their condition requires overnight care. It is also difficult to find a property which is suitable for their disability.

Some people have quite simply not wanted to move because it would mean leaving their support network behind. Consequently, they have tried to cope with the drop in their income even though this has led them to fall into rent arrears. Being owed money has had a knock-on effect on how much money councils have been able to collect. The introduction of the Bedroom Tax has also increased the councils administration costs. This is due to the growing transfer lists and chasing up arrears from those who cannot pay.
The government has recognised the financial difficulties faced by councils because of the RSRS and have allocated extra funds. They don't only to cover the costs of administering reallocation of housing but also enable councils to award Discretionary Housing Benefit for those who are struggling.

Providing Food When Living On Benefits
Here's what you need to know about food costs and energy prices:
Many tenants affected by the RSRS choose not to move and get into arrears with their rent.
The government have allocated extra funding for local authorities to cope with the financial and administrative problems caused by the Bedroom Tax.
Food shopping is time-consuming when you are on a budget and many more families now use food banks.
Apart from one-off payments and the Cold Weather Payment, people on benefits must pay their own energy costs.
There are many websites, which advise people on a low income about food shopping. One of the things they recommend is looking for supermarkets' special offers and shop from the reduced shelves. Unfortunately, this means that you have to shop every day or go to dfferent stores to take advantage of these bargains. It is time-consuming and is hard, particularly since most people on benefits do not own a car.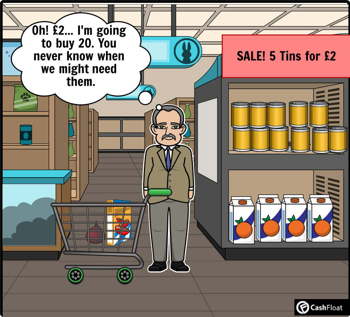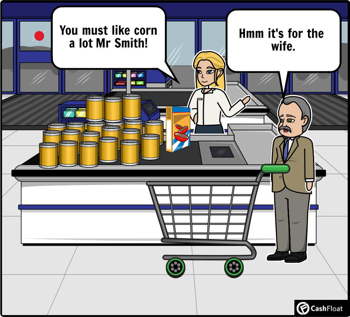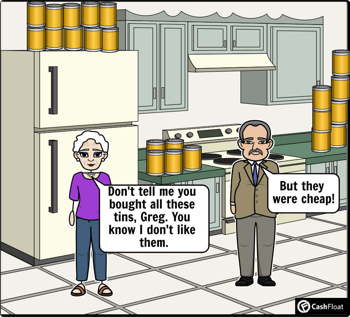 To add to the stress, the time spent shopping must be fitted in with the time spent looking for a job and meeting the demands of a 'Claimant Commitment'. It is no wonder that there has been a dramatic rise in the number of claimants sanctioned for not looking hard enough for a job. There are many useful websites for people who are on a low income and/or on benefits. For example; Surviving on Benefits and 'Confessions of a single mum'.
Food Banks In The UK
If benefits run out or claimants have to wait for their benefit payment, some have no choice but to go to food banks to feed themselves and their families.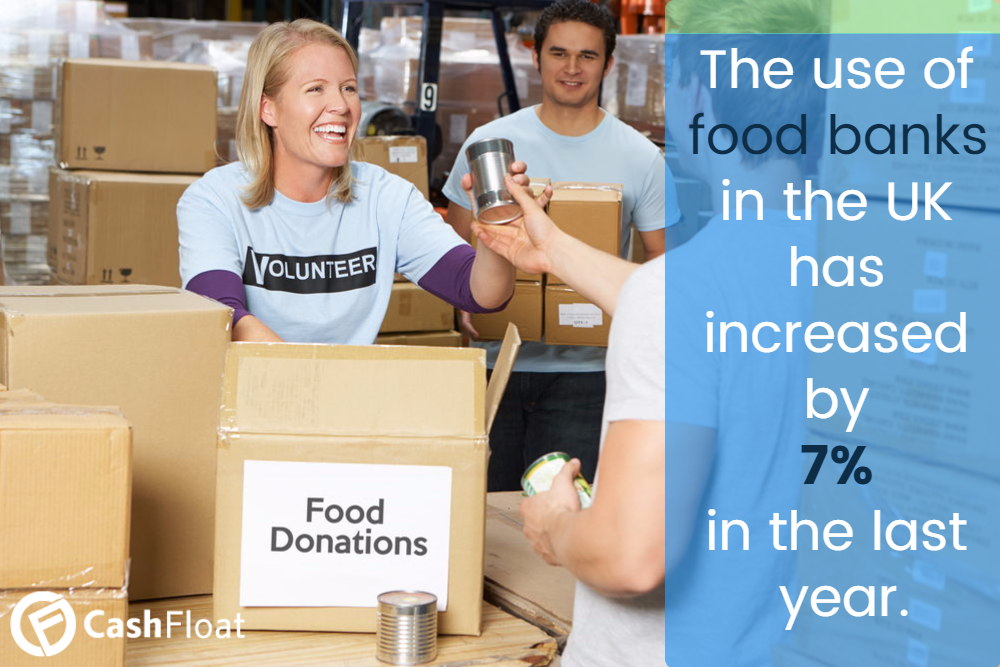 The Trussell Trust oversees over 400 food banks. It is the most well-known although there are about another 800 across the country. Food bank use is highest in areas of deprivation. There has been a dramatic increase in the number of 3-day emergency rations the Trussell Trust have been giving. Since the beginning of welfare reform; 400,000 individual rations in 2012-13 compared to over a million in 2014-15.
In a survey conducted by the Trust, 42% of all referrals were because of delays in welfare payments and benefit changes (including sanctions). Another 20% were people on low incomes – both unemployed and in work.

Energy Bills When Living On Benefits
Many people in the UK are under the mistaken impression that those living on benefits have all their energy bills paid for them. This however, is far from the case.The government is not some UK piggy bank. Apart from the Cold Weather Payment and the Warm House Discount Scheme (which was a one-off payment of £140), people living on benefits must pay their own energy costs even if that means facing a stark choice: reduce electricity consumption (for heating) or put food on the table?
FAQs about RSRS and Living on Benefitd
How much funding have local authorities received from the central government for the Bedroom Tax?
Local authorities have received £14.8 million in funding from the DWP to support the costs of implementing this welfare reform. They have received an additional £500 million to cover the costs of Discretionary Housing Benefit. They have been promised a further £870 million up to 2020.
How many tenants in social housing have found a job because of the Bedroom Tax?
According to the English Housing Survey, 5% found a job.
Has overcrowding been reduced because of the Bedroom Tax?
No. The English Housing Survey found overcrowding in social housing has remained constant since 2012-13.
How much has the Bedroom Tax cost people in social housing?
According to the DWP's Impact Assessment, the average cost to tenants has been £12-£22 per week.
How many people have been sanctioned by their JobCentre Plus? Between 2010-June 2016, 3 million claimants received 8 million sanctions and had their benefit reduced or stopped.
The only exceptions are disabled people or families with a disabled member, who might be able to get a special 'social tariff' for their energy consumption.
Summary: Living on Benefits
Cashfloat, high acceptance payday loans company looked at the reality of living on benefits. Is not as easy and simple as it sounds. The housing situation is dire for even professionals and there is a limited amount of landlords offering to rent out their properties to people on benefits. There is a lack of social housing and a lot are in bad conditions. Furthermore, the Bedroom Tax looks like it is failing. It hits the disabled the most and people are unable to move due to lack of available properties. Finally, contrary tp popular belief, with the exception of the disabled, those living on benefits pay their own energy bills and have to buy food on their own.