Did you know that by having some useful money saving apps, your phone might help you save rather than spend. Here are a few favourite free and cheap, money saving apps that will help you get started saving in all areas of your life. Read on with Cashfloat to help you start saving!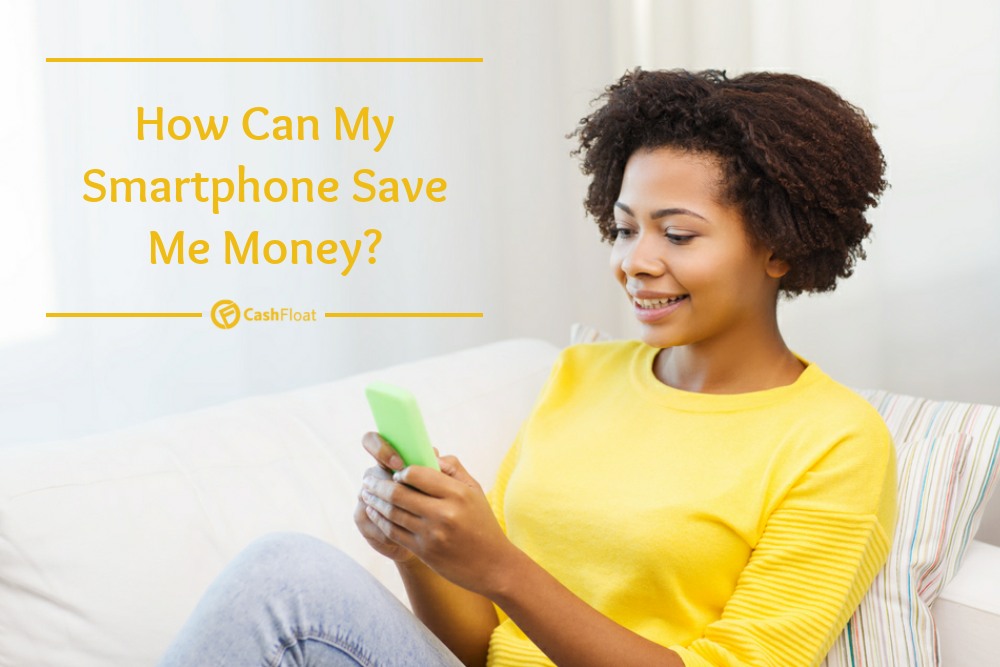 In this article, we will read about money saving apps to help save money on:
How Can You Save Money With Your Smartphone?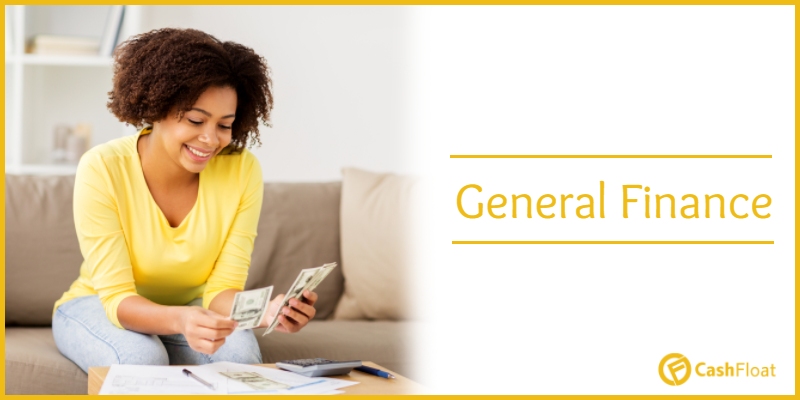 Money Dashboard
Money Dashboard is one of the most common personal finance apps in the United Kingdom. It is like having a personal finance manager in your pocket all day. Enter your credit, debit card and bank account to the dashboard, and the app will automatically begin monitoring and categorising each order you make, from groceries to mortgage payments. It gives monthly breakdowns of your spending categories, savings and checking accounts, showing you possible areas to reduce spending and start saving.
Price: free
Goodbudget
Goodbudget takes the simple envelope budgeting system and moves it to the digital age. Each month you create envelopes for each of your different budget groups like groceries, transport, eating out, paying back short term loans etc.. Then you put aside cash in each of the envelopes depending on the amount you budgeted for. In this way, you spend according to what you have budgeted for rather than spending according to your account balance. This is a good app for anyone looking for a fresh and effortless budgeting system!
Price: free for 10 envelopes
£5 for unlimited envelopes
Level Money
Level Money is a spending tracker and budget app that gives monthly, weekly and daily spending and budget breakdowns. You will need to enter your bank account(s) and any debit or credit accounts into the app, which will then monitor your spending and help you to see where your money is going. Its daily budget function is particularly helpful. It reveals how much you have spent and how long you have left before you need to reevaluate your budget!
Price: free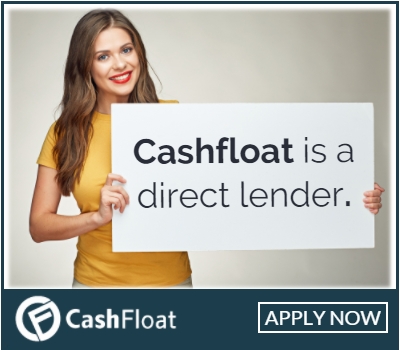 Spending Tracker
The Spending Tracker app is another way for anyone seeking to see exactly how much they're spending, whether weekly, monthly or annual. It is a simple task to log expenses and income, particularly with the handy icons used to group expenses to easy-to-see categories. Additionally, with an upgrade, you can have monthly expenses like rent or groceries automatically recorded, which saves you the hassle of entering them in each month.
Price: free
In-app upgrade prices vary
Daily Budget Original
The name says it all! Daily Budget is a great app for breaking daily spending habits — it asks for your income and recurring expenses while letting you set up the frequency of any transactions. Enter the percentage that you would love to save, and the app calculates how much you ought to be spending on a daily basis. This is a wonderful alternative, as a few other money saving apps require more time and information for the setup.
Price: free
In-app upgrade prices vary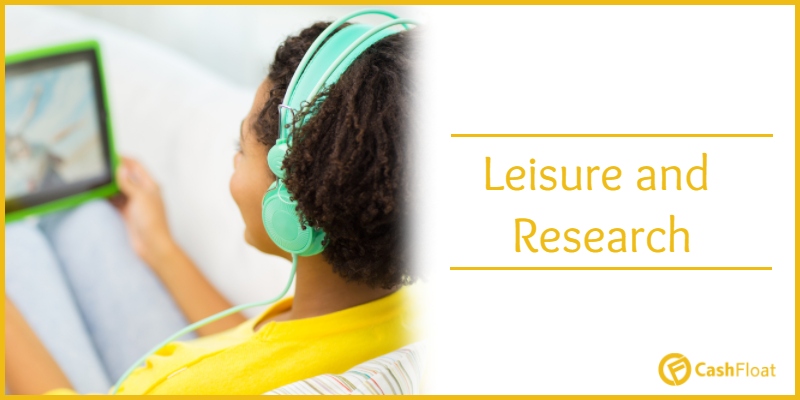 Kindle
The Kindle app is usually used for buying eBooks, but there is some fantastic money saving uses on it also! Many libraries now offer eBooks, and together with the Kindle app you can rent and read on your mobile device or eReader. Additionally, there are thousands of free books you can get through Kindle, such as Pride and Prejudice and Treasure Island, and The Adventures of Sherlock Holmes. So start saving and reading for free now!
Price: free
Goldstar
Goldstar is a discount app for all types of entertainment. From movies and plays to concerts and sports events, checking Goldstar to get a reduction might help you save and enjoy your days out at a lower price! The app features events by towns, which is excellent if you are travelling and would like to have a night out somewhere else.
Price: free
BIGWORDS

University students and parents of almost any college students understand that college textbooks are often very costly. Additionally, it may be hard to look for the lowest price on used copies when shipping costs differ from site to site. The BIGWORDS app deals with that issue by compiling a comparison list of options, including shipping costs. In this way the price you see is the price you will pay, saving you money and time!
Price: free
Fitness Buddy
For just a few quid, you can have your personal training app directly on your mobile phone. Fitness Buddy is a workout app designed to give you exercise ideas, whether for home or the gym. Each exercise has step-by-step videos and pictures that will help you properly carry out the moves. It is possible to monitor your workouts and also keep an eye on your body weight and body measurements. If you use the premium version, Fitness Buddy will produce a customised workout according to your experience and aims. It is a more affordable option than a fitness expert!
Price: £2.29
Premium: £22.99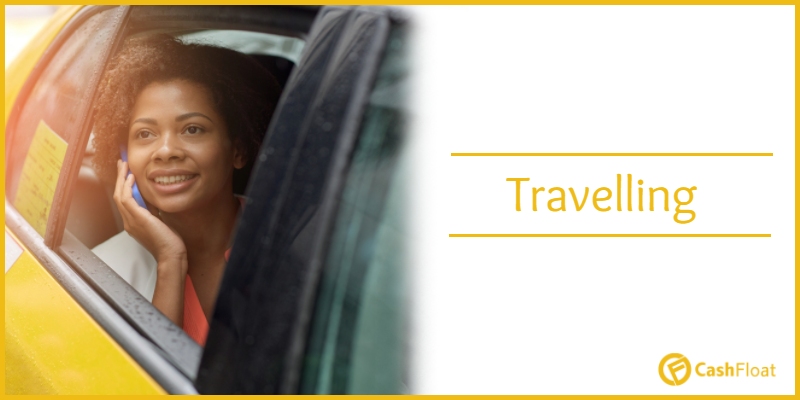 Hopper
There are lots of money saving apps that offer flight discounts, but Hopper goes one step further: Using data and analysis from many flights prices, the app lets you know when you ought to be flying so you can save money on airfare. You can get notification alerts you when flight costs fall dramatically, and colour-coded calendars reveal which days are dos and don'ts for flying. Overall, Hopper says its travel-planning app will be able to help you save as much as 40% on your flights.
Price: free
Hotel Tonight
Booking a fantastic hotel room often takes planning. However, what happens when your flight's delayed or a crisis pops up, and you have an extra night with nowhere to stay? Hotel Tonight provides last-minute booking on deeply discounted hotel rooms. It is a fantastic aid when you are in a pinch, or if you're a traveller who likes to go the unplanned route.
Price: free
AA Parking
There is no reason you shouldn't save a few pounds when parking! The AA Parking App provides detailed coverage for the United Kingdom and Ireland with an easy-to-use interface. You can search your current address, see real-time parking spaces and discover the nearest and cheapest places. It is a must-have for parking in bigger cities.
Price: £1.99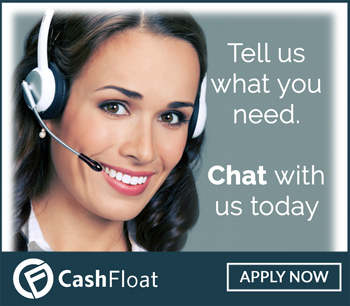 Fuelio
Would you know how much you spend on petrol and standard car costs per month? The majority of us do not, choosing just to fill up if we want as we go about our daily lives. You are able to stop the mindless spending with Fuelio, an app that can help you monitor fuel consumption, fuel cost, mileage and much more. For anybody who drives frequently, this is a great method to monitor transportation expenses and determine where you're able to cut costs.
Price: free
Traveling Math
Whether you vacation often or not so often, you would be wise to use Travel Math, an app that computes travel expenses. For example, you can get the average costs of driving or flying to your destination as well as the typical cost for resorts. This is a great way to compare prices when planning your vacation and ensuring that you are not paying more than you ought to be.
Price: free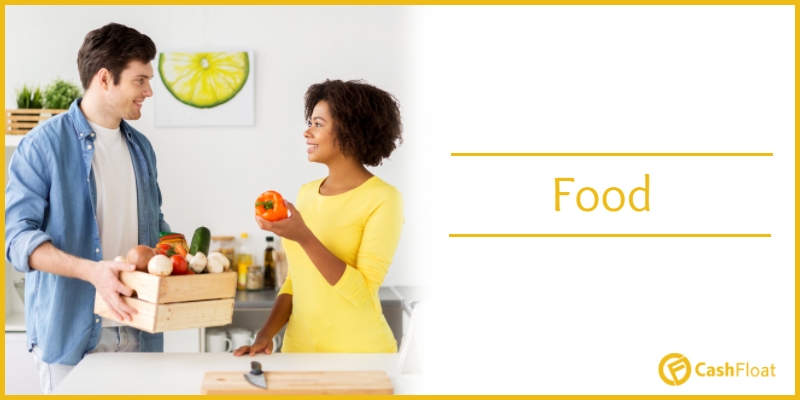 Olio
Olio is a new sort of discount food app that aims at restricting food waste. In addition, it gives deep discounts and even free meals! Households and businesses in your area (and you) can snap images of meals which is not likely to be used and post pick-up details. You can browse available items, a lot of which would sell for a bargain, and request a time to pick up everything you want! From bagged popcorn to fresh produce, you're never going to know what you will find. Plus you will get to meet your neighbours and do the environment a favour, all while saving!
Price: free
Apples2Oranges
Apples2Oranges is a converter app which won't just assist you with switching sizes, but also with assessing package-pricing differences. You no longer have to stand in the aisle hemming and hawing over whether it is more economical to purchase the smaller or bigger size. All you need to do is input the various product sizes and costs, and Apples2Oranges will demonstrate the price gap, helping you save!
Price: free
In-app upgrade prices vary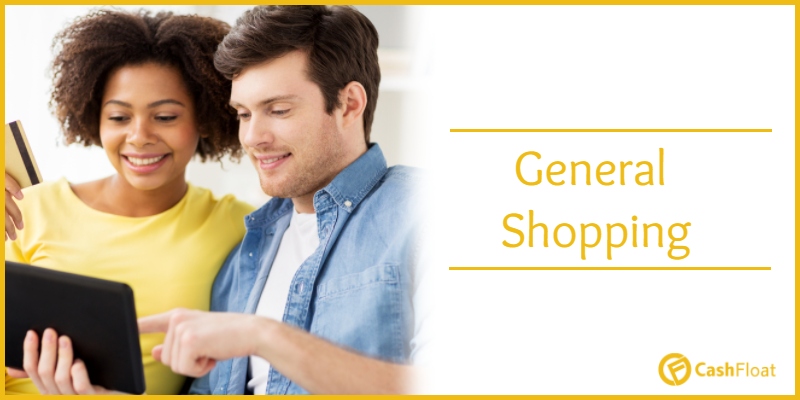 Vouchercodes.co.uk
In case you're searching for general savings, then you cannot go wrong using VoucherCodes! This handy little app partners with over 2,500 UK restaurants and retailers, providing discounts for all kinds of services and products. As a bonus, they also provide printable coupons for offers that you can not get online, such as for luxury restaurants and stores. Some notable brand discounts include British Airways, Sainsbury's and TOPMAN.
Price: free
Key Ring
Chances are the vast majority of shops you shop at have a loyalty program. But that usually means a bulging wallet filled with bulky membership cards which may be forgotten or too much hassle to pull out. There are no more excuses with Key Ring. It is an app that organises all your member, discount and benefit cards directly on your mobile phone. Additionally, every card that you load permits you to see the recent deals and sales going on in that specific store.
Price: free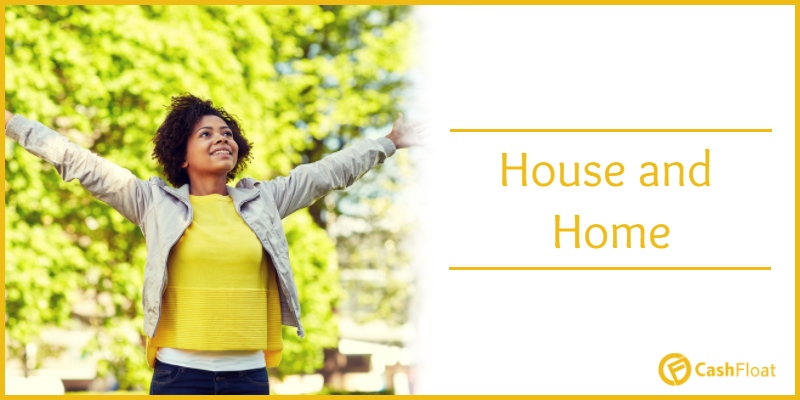 BrightNest
If you live in an apartment or a home, BrightNest has lots of DIY cleaning, crafting and organisation suggestions to liven up your space. Most of their information has money-saving tips like rejuvenating carpet or decreasing your cable bill. Ideas like those will go a long way in helping you save money, as you are going to be tackling the job yourself. With a continuous flow of new jobs and home projects, you can save lots of money with all these money saving apps.
Price: free
Homestyler Interior Design
Looking to redecorate? Give the Homestyler Interior Design app a try. This powerful app enables you to shoot an image of the space you want to redecorate and turns it into a 3D version. You may then "put" different furniture, lighting fixtures, paintings, rugs, mirrors and much more in the area to find out how it would look in real life — you might also see how different colours would seem. There's a design section full of images and layout ideas that will help you create your space. Styling your own room will save you lots of money!
Price: free
Garden Plan Pro
Why spend hundreds of pounds getting your garden professionally designed? Instead, design your own garden with the help of this Garden Plan Pro app! This app combines every part of planning, growing and maintaining a garden you could ever want. It even adapts to where you live, giving you ideas for the best planting and harvesting dates. Additionally, this app focuses on growing vegetables, fruit and herbs, so you can also save more money by growing your own produce!
Price: £5.59
Conclusion – Money Saving Apps
At Cashfloat, we hope that you have found interest in some of these money saving apps and are already on your way to saving money with them. This way of saving can be fun at the same time and also help you avoid taking out wage day advance loans in the future to help you with your finances. Money saving apps to the rescue!
To learn why convenience apps are sometimes inconvenient, click here.