Story highlights
Discover some unexpected highlights of being employed
Is self employment all fun and games?
Can you get rich in either path?
Can you ever "make it" being an employee, or is self employment the way to go?
How many of you have dreamed of being your own boss, of being an entrepreneur? How many of you have made this dream come true? We all like to think that it would be nice to work for ourselves, to earn our own money by running our own business rather than earning enough to survive and making a profit for someone else. We know what it feels like to be struggling each day to follow instructions, being told what to do and what not to do, having to attend unnecessary meetings only to have to work extra to meet deadlines. And then there's the trying to get a promotion so we can earn more by working harder and longer hours for someone else.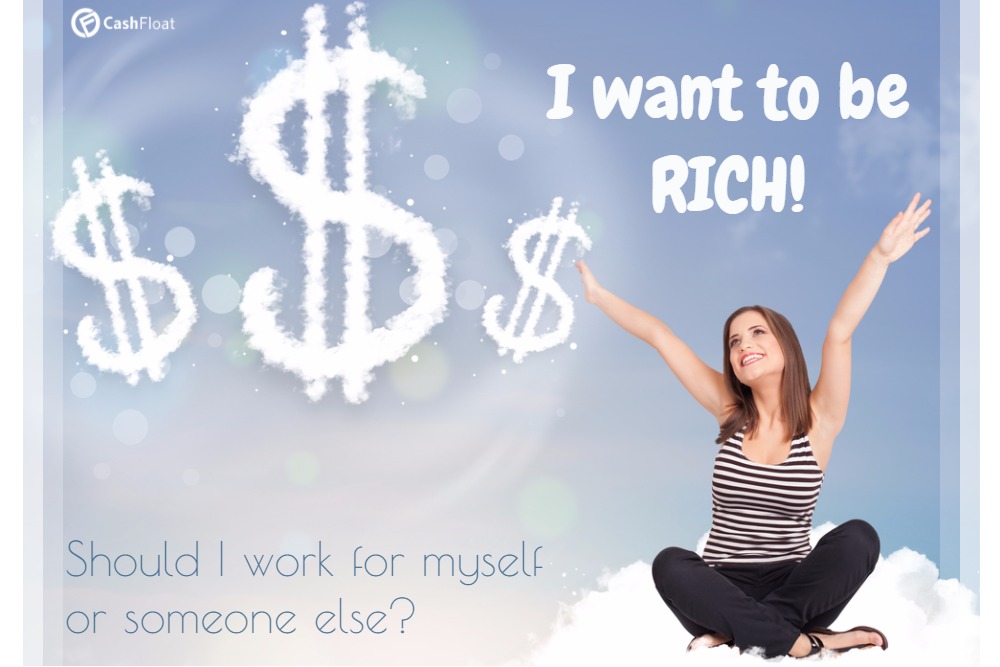 This article will explore both the advantages and disadvantages of working for an employer and working for yourself.
Being Employed: What to Consider
What exactly is it like to work for an employer? Here are some points that you may not have thought of:
Working for someone else or a company will provide you with a steady income as long as you work for them. Although this income may not be significant, it will usually be enough to allow you to live comfortably and provide for a pleasant lifestyle for you and your family. Working for someone else may also provide you with some payment should you fall ill and be unable to work for a period of time, or if you decide to start a family. You will also receive a weekly or monthly salary when you go on holiday. Working for someone else can provide financial security that you may not be guaranteed if you worked for yourself.
Being an employee may also come with benefits that are not necessarily financial and visible to you on your payslip, gym membership for example or private healthcare. As an employee, you will be enrolled into a pension scheme to help save toward your retirement. Providing for our retirement is not something we consider, especially at a young age, but working for someone takes this concern from you and helps you prepare. Working for someone else will also allow you to interact with other people from all lifestyles and you can experience others' knowledge and get help when it is needed. There is also the possibility of expanding your knowledge or training if you work for someone else as this may be included in your job role or it may be something that the employer expects you to do.
If you work for someone else and the Company's profits increase, you may receive a bonus payment. If your job is involved in selling, you may earn a bonus payment based on the number of sales you make. Many employers reward their employees with a Christmas bonus as a way of recognising the hard work that they've done throughout the year.
Unfortunately being an employee means you have to follow instructions, whether you like them or not. Doing this can be particularly difficult if you are expected to do something that you disagree with. Not everyone is comfortable with taking order from someone else, especially if they are younger than you are, but if you work for someone else, this is a regular practice and part of the role.
Being an employee is simply that. You are a name on the payroll list you are not the boss! Sometimes the boss does not always see what is happening or what is best, but unfortunately, the boss normally has the final say and you, as the employee, have to go along with their decisions. Also, the boss is usually the one who reports on the company's performance. It can sometimes feel like you have done all the hard work for the boss to be rewarded. This feeling can sometimes cause resentment and low self-worth because your hard work has not been recognised.
As an employee, you may not have the flexibility to have holidays, for example, when you like. Your employer may stipulate certain times when you can and cannot take time off. These times may not always be suitable for you, especially if you have children and holidays are more beneficial to you when schools are closed.
Although getting a pay rise may seem more like an advantage than a disadvantage, any pay rise you receive may be too insignificant to make a real impact on your lifestyle, and they may not always be regular. You may only get a pay rise every year when the compulsory hourly wage rates change.
If the company is doing well, you may not feel the positive effects of this success. You may be expected to work more and harder to maintain the level of success it has achieved. If the success of the company causes the company to grow and you cannot grow with it at the required speed your job may be in jeopardy.
Should You Work for Yourself?
Setting up your own business is an exciting and scary idea and causes all sorts of questions and insecurities, so is it better to work for someone else? Sometimes the answer is yes. Working for someone else means you can work for an established company so you will not have to struggle in your chosen field. Sometimes the answer is no. Becoming self employed and working for yourself can release your potential and give you the incentive you desire to succeed. However, does being self employed pay more?
Self Employment: Points to Consider
Working for yourself provides you with flexibility. You can choose to work your hours around your family life. You can choose when to work and when not to work, without having to worry about having it agreed in advance.
If you work for yourself, you can remove the arduous task of the daily commute. You do not need to be faced with traffic jams, or overcrowded trains. You can simply go to your office in the spare room, if you have one, and get started, feeling fresh and ready for whatever the day brings.
Unlike being an employee where your tasks are pre-determined and similar, self employment allows you to explore different projects with different clients, providing variety and excitement each day. Of course, this variety will come with its own varied set of problems, but again, this can be challenging and keep you alert as you will be faced with different issues as well, increasing your skills and knowledge.
Working for yourself will allow you to benefit from its success and profits. It may allow you to be wealthy in ways that you never imagined and have that lifestyle you dreamed about, but it can also cause you financial stress. Your business might not take off as well as you'd hoped, or you may become ill. If you do not work, you are not paid, and this in itself can lead to unnecessary burdens that can have an effect on your health and your family.
Working for a company means that they arrange for your taxes to be paid; being self employed doesn't have this advantage. you might be wondering – do self employed pay tax? And if they do, then what is self employed tax? Well, people who are self employed do have to pay tax. There are self employed tax calculators available online to help you, and are self employed tax returns really that different? However, if you're not mathematical at all, and just don't see yourself doing your taxes correctly, you may need to hire an accountant – something else to take into account when decided if a self employed job is the one for you.
Depending on the work you do it can sometimes be quite difficult to stop a task when the clock hits five; it is much easier to finish what you are doing. With self employment, the ability and mentality to walk away after a certain time vanishes. Often, you forget to close the office door, so to speak. It is too tempting to finish just that one thing or do that task, and it saves time tomorrow – and before you know it you have worked into the night. It can quickly become unclear where your work life ends, and your home life begins. There is no escape if you work from home; it is not as easy to switch off.
If you have a one-man business, with no staff (or little), you can sometimes become isolated and cut off from the ever-evolving world outside. This is dangerous. Not only can you forget how to interact in everyday social situations, but also you can quite easily be caught up in getting the job done, and before you know it, this is what your life is. Work, work, and work.
How do you define riches?
The main reason people work is to earn money. For some, it is so they can enjoy a worry-free life. They can pay the bills, go on holiday, and treat themselves to the new gadget. For others, it is to live a life of luxury. The more they earn, the more they want. Some people are driven by wealth, and they want to be rich.
Now, everyone's perception of being rich is different. Some might feel that they are rich because they have their own house and a nice car, and they can sleep at night without having to worry about how to pay the next bill or worrying about what happens if something unexpected happens. Others want to see their bank balance increasing steadily, and while they can already enjoy life to the full, they want more, they yearn for more.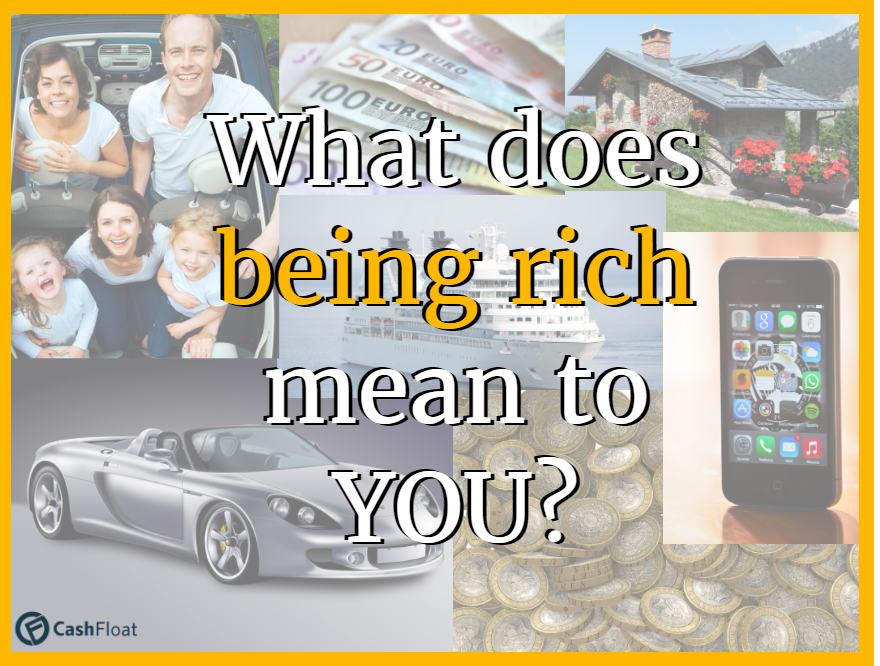 How do you define success?
I want to be successful. Define Success! Whether you work for someone else or you work for yourself, with hard work and determination you can achieve whatever goals you have dreamed of. You can become a director of a company through personal sacrifices, long hours and drive and enthusiasm if this is what you desire, but you can also build up a reputable business on your own by applying the same principles.
You have to be clear on what you want and understand the implications associated with the decisions you are looking to make. You can be successful, and you can make it being an employee. However, it may take years, and you may have times where you do not see the potential or realise where your hard work is getting you. You may feel like just another number, but the trick is to shine. Show people that you are willing to work hard to get what you want, show them that you have the potential to realise an opportunity before anyone else.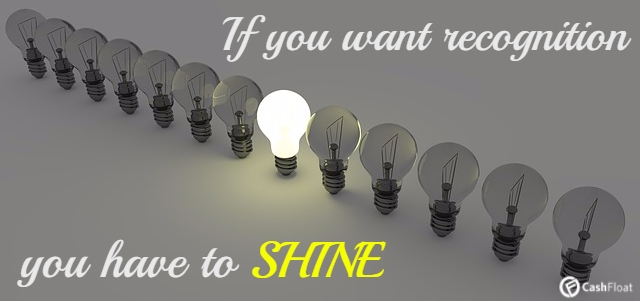 Learn and develop
Learn everything you can and continue to learn. Apply what you learn and be hungry for knowledge. Whether you're an employee or self-employed, you can never learn enough. Whatever you learn can only lead to you improving your existing skills and knowledge, and help you achieve your goal. If you are an employee, learn what you can while you are working, take this chance to develop your skills and learn new ones. If you decide to start working for yourself, use what you have gained through employment and take it with you.
Opportunities are around you every day, but you need to be aware of them and be ready to take them when they present themselves. Sometimes they are obvious, and sometimes they are not, but with the right thoughts and initiative, you can become very successful in your career.
Statistics of self employment in the UK
Self employment has become very popular in the last few years. This graph, take from the Office of National Statistics, shows how drastically the number of people in self employment has increased over the last twenty three years.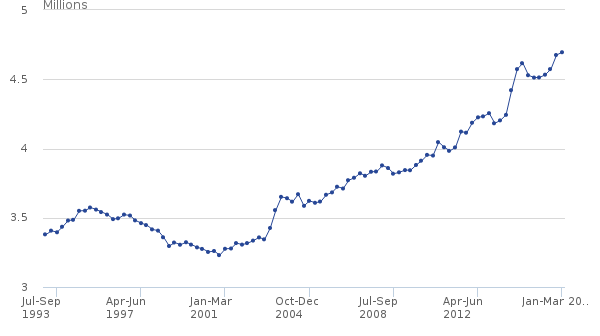 We also looked at part time workers, a segment that has proven to be dominated by the female population. However, males make up a larger proportion of the part time self employed population in comparison to the part time employed population, both in 2001 and 2015. (Data taken from the ONS)

Can an employee 'make it'?
People tend to believe that to 'make it,' to be rich and successful and enjoy a luxurious and good lifestyle, you need to be your own boss. This belief is not always true. No matter what your job is or who you work for, you will only be as successful and rich as you can be with the amount of time and effort you put in. Self-discipline, hard work, determination, patience and commitment are just a few of the attributes you need to be your own boss, but with these same attributes, you can be a successful employee of a business and live a happy, healthy way of life without the pressures that self employment brings.
Being an employee of a company does not mean that there is no progression or failing to succeed. It just means that a different path suits your lifestyle and will still enable you to achieve your goals. Becoming rich and successful may be quicker if you work for yourself, but it can be done working for someone else too, it may just take longer. Employees are not simply people who do their jobs; they are people with dreams to fulfil and ideas to share. With the right platform and support, and perhaps a little bit of risk, you can make it as an employee.
Click on the following links for more information on employment and self employment: