The 2022 Guide to Debt Management Plans
– Chapter 14
Self employed and in debt? This article from Cashfloat explains all you need to know about debt management plans for the self employed, including whether they are likely to be successful.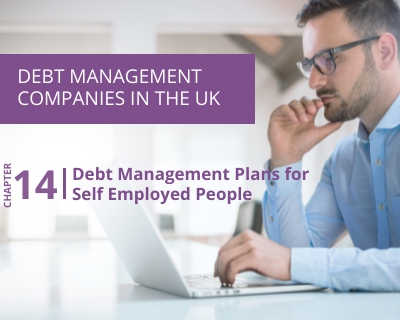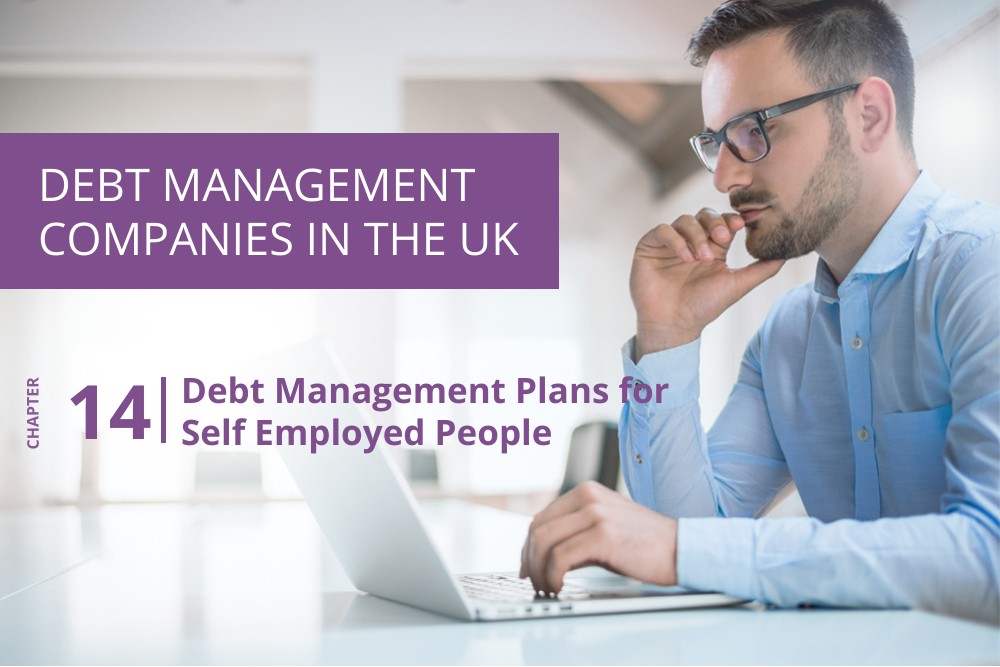 Article highlights
A debt management plan may not be worthwhile for a self-employed person due to their variety of debts
Business Debtline and PayPlan are experts in debt help for self employed people
Cashfloat is a leading provider of short term loans in the UK. Our short term and payday loans help our customers to overcome short term money problems. As well as helping people with our loans, we also publish advice on a huge range of topics on our blog.
This article, which is part of our guide to debt management plans, discusses whether or not it is possible for self-employed people to start a debt management plan.
Seek Help and Advice With Debt
As we have said throughout this guide, it is very important that people get the right help and support when they are dealing with debt. Debt is a very complicated and difficult thing to deal with. It is essential that the right solution is found and that the ongoing process of escaping from debt is done correctly. Most people who have a debt problem need support to make this happen. The situation for self-employed people is often more complicated and, as such, it is even more important that they find the right help. Luckily, there are a number of debt charities which help people to deal with debt. One particularly good debt charity for self-employed people is Business Debtline. This is a charity dedicated to helping small businesses and self-employed people to deal with debt. PayPlan is another organisation, which also provides in-depth support for self-employed people.
While the information in this article can help self-employed people to understand debt management plans, their individual situation is likely to be complicated. As such, the appropriate solution can only really be found after an in-depth consultation with a debt advisor. It is always better to go to a free, professional and impartial debt charity for help, rather than a debt management company. This is because debt management companies charge fees for their services and offer nothing that cannot be obtained for free from a debt charity.
Watch this video from Business Debtline for a brief introduction to the services they offer self-employed people:
Debt Management Plans for the Self-Employed
Debt management plans (DMPs) are an informal debt solution. Under a DMP, a debtor (someone who owes money) will negotiate reduced monthly payments towards their debts with their creditors (the people they owe money to). They are suitable for someone who has some spare money to contribute towards their debts, but not enough to make the payment amounts that they should be making. As part of a DMP, the debtor will usually also ask creditors to freeze interest and fees, so that the debt does not become too difficult to repay.
Personal Debt
Generally speaking, debt management plans are best suited for self-employed people who have incurred personal debt. Normally, this is debts such as credit cards, personal overdrafts or catalogue debt. A debt management plan may help a self employed person to repay their personal debts while they keep their business afloat. Where business debts have accrued it will be more difficult to include them in a debt management plan and it will usually be necessary to deal with them outside of it.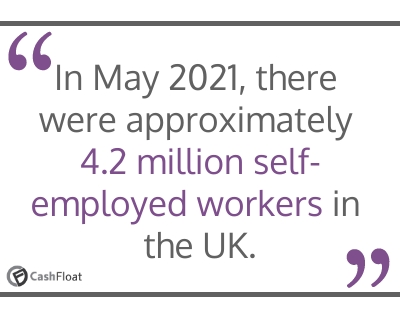 Personal Circumstances
Whether or not it will actually work to pursue a debt management plan will depend on a person's circumstances. Firstly, you will need to be able to cover your household priority debts and living expenses, as everyone who starts a DMP does. After that, you will need to cover business debts and costs that you cannot include in your DMP. If that is possible and enough money is spare to contribute towards a DMP, then it may be possible to use one. The types of debt that self-employed people can incur and the difficulty of budgeting can make things complicated. On top of this, the damage which being on a DMP can do to someone's credit rating may make it more difficult for them to run their business. Other individuals may also need to make other considerations.
The complicated nature of being self-employed makes it very important that self-employed people speak to a debt advisor before they start a debt management plan.
Why is it More Complicated if You are Self-Employed?
As we just mentioned, the situation is usually more complicated for self-employed people because of the types of debt they may have incurred, the difficulty of budgeting and the fact that they may need to rely on credit in order to run their business.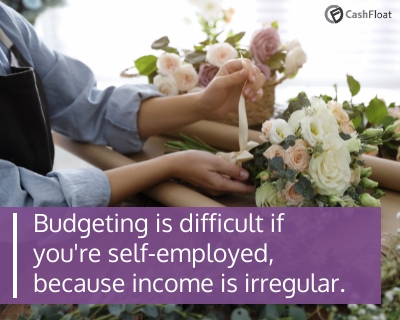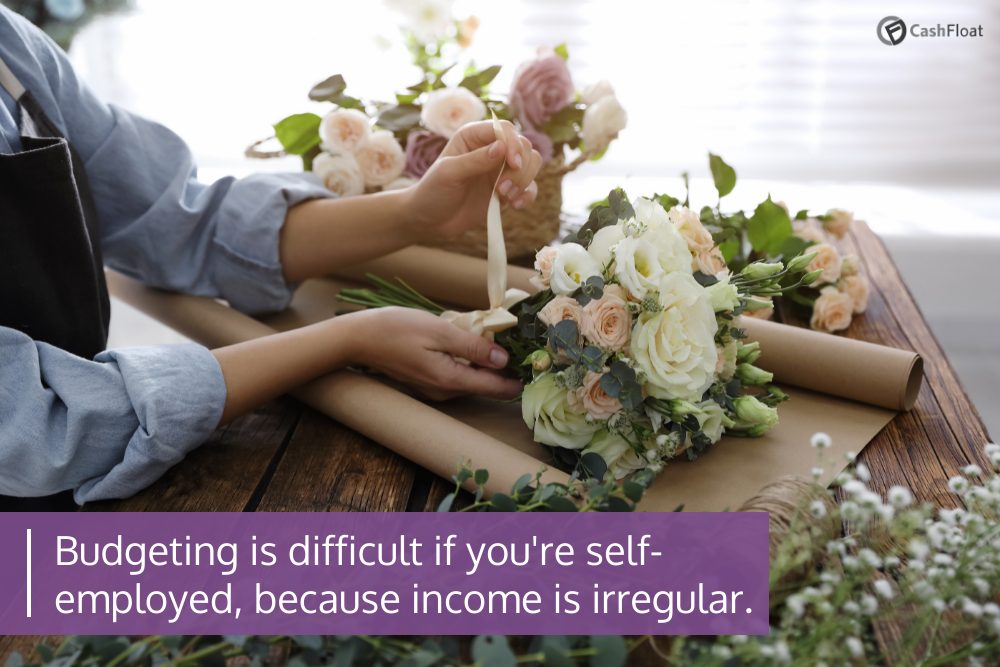 Types of Debt
Self-employed people are more likely to have incurred a range of debts. For some of these debts it may be possible to include them in a debt management plan and for some of them it may not be.
Priority and Non-priority Debt
Normally, under a debt management plan, debts are split into two kinds: priority debts and non-priority debts. For priority debts, the person who is on the DMP will make their normal payments towards them outside of the DMP. Non-priority debts, on the other hand, become part of the DMP and are paid off in lower monthly amounts after negotiation with creditors.
Priority debts are debts for which there are more immediate and serious consequences for not paying them. This is often mortgages and secured debts, for which non-repayment could mean a person losing their home or other assets. Non-priority debts are debts with less serious consequences for non-repayment. This is usually debts for which a creditor would need to pursue legal action against you before being able to threaten any of your assets. Credit card debt is a good example.
Generally speaking, if a DMP can be arranged, it will be possible for a person to make the normal payments for all of their priority debts and also to negotiate reduced payments for all of their non-priority debts. Creditors for non-priority debts will normally accept the DMP. This will mean that the creditors for all a person's debts will accept the proposed plan.
Commonly, the debts of self-employed people are either priority debts or non-priority debts for which creditors will not accept reduced payments. Many forms of business credit which cause non-priority debts may be comparable to forms of personal credit. For the comparable form of personal credit, creditors will accept lower monthly payments. However, business credit providers may be more reluctant to accept lower monthly payment offers.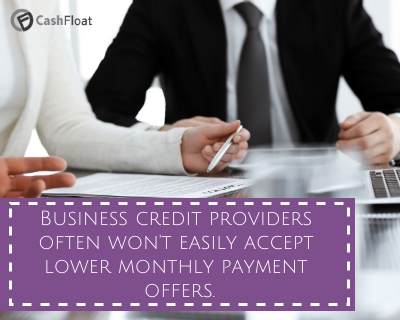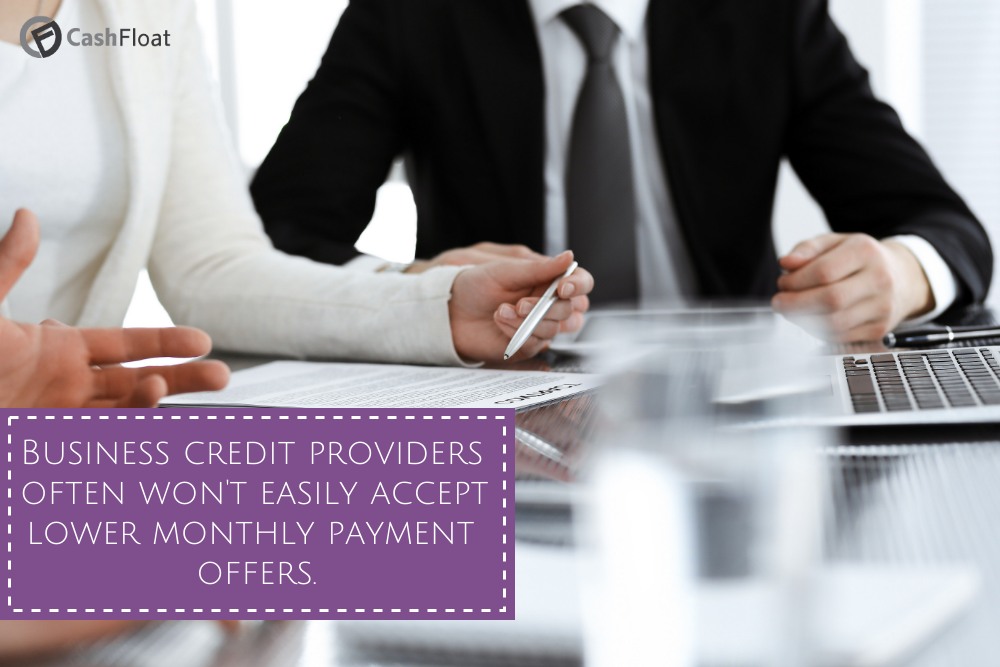 Which Debts Can Be Included in a DMP?
This all means that self-employed people may end up in a difficult situation. They may end up with a mixture of priority debts, non-priority debts for which they can't negotiate lower monthly payments and non-priority debts for which they can negotiate lower monthly payments. Often, it is only personal consumer credit for which lower monthly payments can be negotiated and which can be included in a DMP.
This makes things complicated and it is necessary to make careful calculations before deciding whether a DMP is the right course of action. Self-employed people may need to deal with priority debts and non-priority debts which can't be negotiated to lower levels outside of the DMP. This may mean that they have to run their business as usual, while only using their DMP to deal with personal debts that they have.
Budgeting
Budgeting to decide how much you can contribute towards a debt management plan can be more difficult for self-employed people. Employed people normally receive a regular monthly salary, making it easy to work out how much they can pay towards a DMP each month. Self-employed people are likely to receive an irregular income, which could vary signifiacantly from month to month.
While this can be overcome by averaging out income to give an average monthly spare amount, in some instances this can be quite complicated. It can also make it more difficult to live according to a budget, as people may need to save considerably more at certain times.
Credit Rating Damage
Being on a debt management plan invariably has a negative impact on a person's credit rating For anyone who is on one, this will make it more difficult for them to secure credit. For some self-employed people this may make it difficult or even impossible for them to run their business. If you rely on credit to run your business, it may be worth checking that being on a debt management plan will not prevent you from accessing it.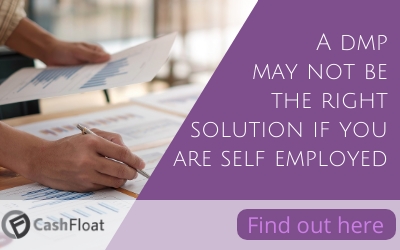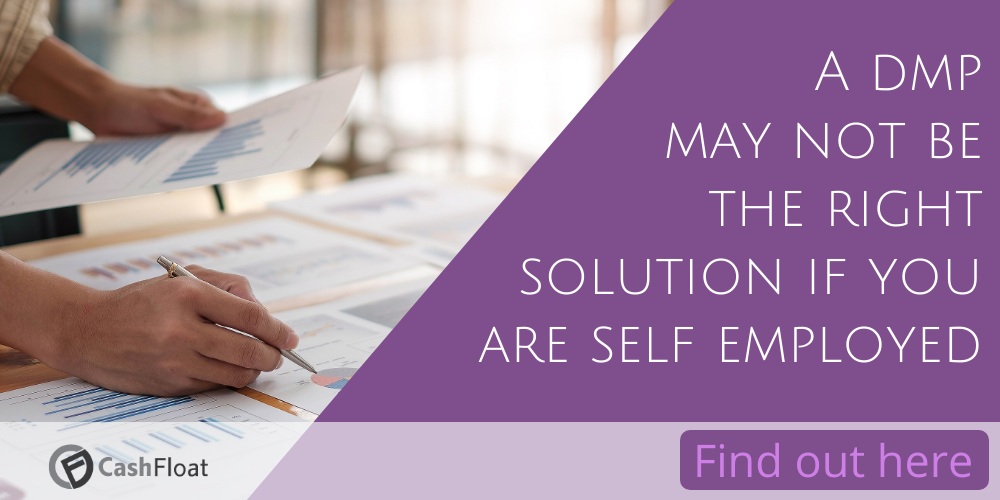 What Should Self-Employed People Do?
Self-employed people who are considering beginning a debt management plan should seek help and advice. As we mentioned at the beginning of this article, there are a number of free and professional debt charities out there. They will all try to help people who are self-employed to overcome a debt problem. If it is an appropriate solution, they will also help people to begin a debt management plan. That said, Business Debtline is a charity which specialises in helping self-employed people and is a recommended organisation to go to. PayPlan, a major provider of DMPs in the UK, also does a lot to help self-employed people find a solution to debt problems.
In Summary…
Self-employed people are able to use debt management plans to escape from debt. That said, their situation is likely to be quite complicated and this may make it difficult to know whether a debt management plan will work or not. Where self-employed people can use a debt management plan, it is likely that it will only be appropriate to use it to cover personal debts, while they keep their business running independently.