Story highlights
Mothers in the UK can get a maximum of 52 weeks maternity leave, but not all is paid leave.
New mums are more likely to take payday loans due to the change in their financial circumstances.
Recently, the TUC said that the UK was 'one of the worst countries in Europe' when it came to paying new mothers maternity pay. They conducted a study of 24 European countries, about half of all on the continent. The study compared the amount of statutory maternity leave and pay different countries offer. Is what the TUC says true and if it is, how can things be changed? In fact, should things be changed?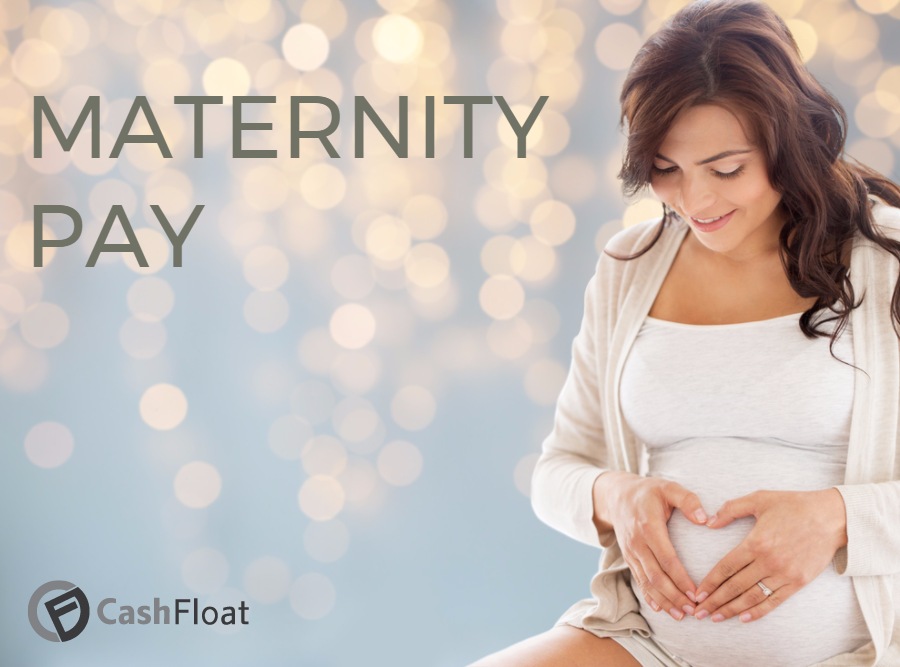 Maternity Pay in the UK
Currently, mothers in the UK are entitled to 90% of their usual pay for 6 weeks. For 33 weeks after that, they can get 90% of their pay or £140.98 a week, depending on which is lower. For many women in full-time work, the amount of £140.98 is likely to be lower. In total, new mothers can get 52 weeks maternity leave, but this means that 13 weeks would be completely unpaid. Other countries offer higher rates of maternity pay for much longer than six weeks. For example, in Croatia, mothers get higher rates for six months. In other countries, three or four months is the standard. Compared to other nations, the UK ranked 22 out of 24. Only Ireland and Switzerland ranked behind. Could this be the reason for the high amount of short term online loans taken in the UK?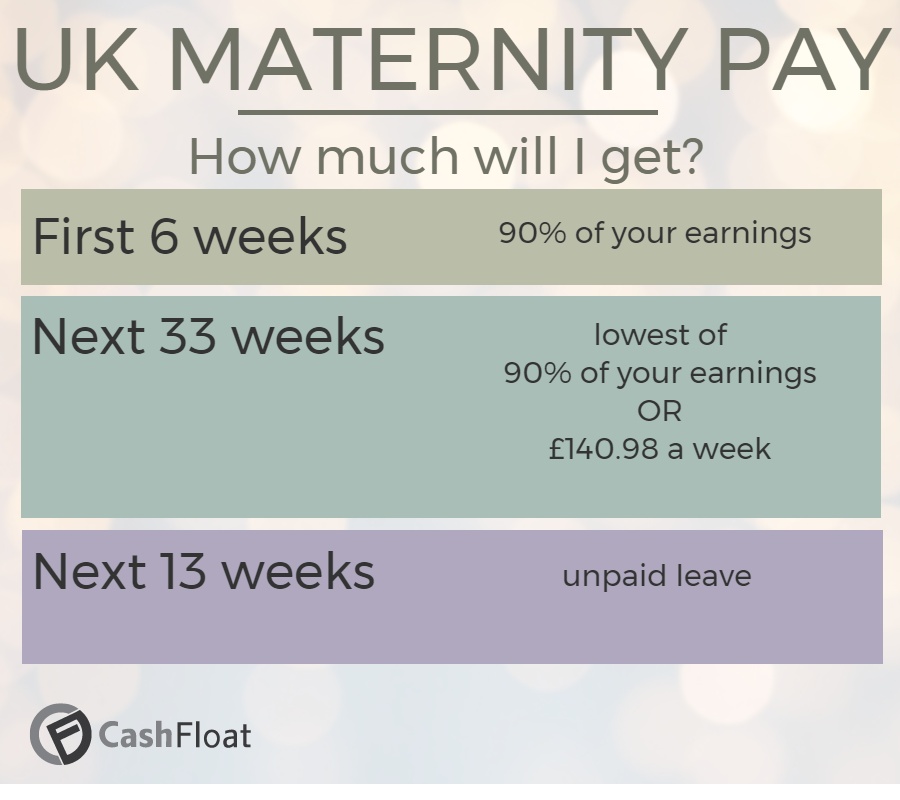 What if I am not eligible for maternity pay?
An additional factor to take into account is that some women are not eligible for maternity pay. Any women who earn under £112 a week are not eligible for maternity pay at all. However, despite these figures, the Department for Work and Pensions claims that the UK offers one of the most generous maternity systems in the world. While that might be true, when compared with the rest of Europe, the UK doesn't stack up too well. Some people might say that we should be comparing the UK with neighbouring countries or those of similar economic status, rather than looking at the global picture. Within the EU, of which the UK is still a member for now, the minimum amount of statutory maternity pay is 14 weeks.
In terms of time allowed, the UK actually offers the longest period in Europe. However, many mothers can't afford to take their full amount of maternity leave because they need their full wage to pay their expenses. While other countries might offer less maternity leave, several of them allow women 100% of their standard pay during this time. For example, France, Spain and the Netherlands all offer full pay, although statutory maternity leave is under 20 weeks for all of them. Although mothers, or fathers if they wish to take parental leave instead, can have up to a year of leave, the time allowed isn't much use to many if they can't afford to use it.
Financial Impact for Families

When looking at maternity pay, it's also important to look at affordability and not just the amount of money or leave received. While the first six weeks is paid at 90% of a woman's normal wages, a great deal of women will be taking a huge pay cut while receiving the amount of £140.98. A woman earning only £16,000 a year would be earning £307.69 a week before tax. On maternity leave, after the first six weeks, she would have less than half of what she normally earns before tax and just more than half of what she would normally have after taxes. Of course, when she returns to work, the money she earns might need to go towards childcare.
Maternity Action Against Poverty for New Parents
There are people who are trying to change things for new mums. For example, Maternity Action is the leading charity committed to ending inequality for pregnant women and new parents. They argue that, while the UK offers a long period of maternity leave, they could do much better when it comes to pay. They call for an increase in the flat rate of maternity, paternity, and shared parental pay to the national minimum wage.
Cuts to Maternity Pay

Maternity Action has conducted research on how recent cuts to maternity benefits in the last few years have affected mothers and families. While this largely relates to cuts to Child Tax Credit, Child Benefit, and several pregnancy-related benefits, they also noted that Statutory Maternity Pay and Maternity Allowance have risen at below-inflation rates. They note that the cost of living has risen and that wages have not kept up. They argue that changes to maternity benefits and statutory payments exacerbate the high rates of poverty in new families. Among other things, this reduces the chances of fathers taking parental leave, putting more caring responsibility on mothers and further entrenching the gender pay gap.
Maternity Action's report on the effects of benefit changes on new families cites a study by Family Action, which revealed that in 2010 more than four in ten reported getting into debt while on maternity leave. The average amount was £1,329, with many likely to turn to payday loans to get the money they need. People on low incomes are already more likely to go into debt, and women are more likely to be in low-paying jobs. Taking maternity leave can exacerbate an already difficult financial situation. However, it should be noted that, since 2010, the regulation of payday loans has changed and there are some indications that fewer people are using them.
Payday Loans and Maternity Pay
Mothers on maternity leave could be more likely to take out payday loans due to a change in their financial circumstances. Although they can receive most of their usual pay for the first six weeks, they are likely to have less money for the rest of their maternity leave. Some women might return to work as soon as they can. But even then, gaps in their finances can require the use of a payday loan. Others might not be able to afford to return to work due to the cost of childcare, or could spend longer recovering from the birth.
The UK might offer the most time off for new mothers. But, the pay given doesn't stack up when compared to other countries. Changes to statutory maternity pay could help new mothers and their families to ease financial worries, and allow mothers to take more of their maternity leave.