Owning and operating a vehicle is a huge expense. Learn tips and tricks about saving money on car costs with this handy guide form Cashfloat.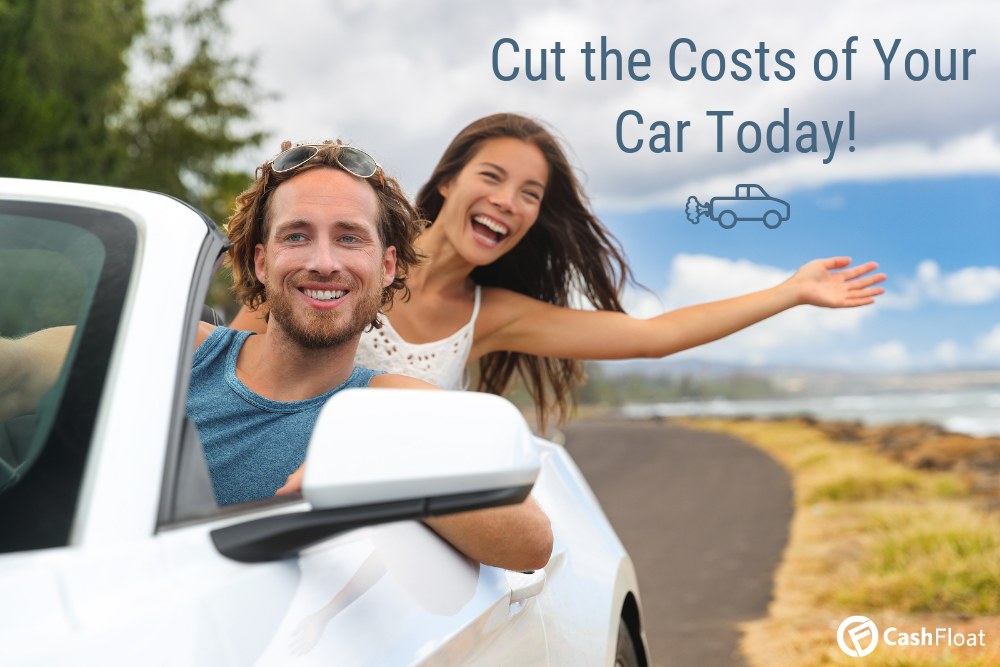 In this article, about saving money on car costs we will examine:
Great ways to save on additional mandatory expenses
How to cut maintenance and running costs
How to cut costs when buying a car
Conclusion
How to Save Money on Car Maintenance and Running Costs
If you have been wise in your choice of car, the weekly running costs can be reasonable. Basic weekly checks on oil, tyres and water levels are simple to do and will help to ensure that you do not get an unexpected problem. New tyres can be bought from specialist outlets instead of car dealerships where they are more expensive. Fuel is usually the biggest expense with costs for petrol, diesel and LPG playing a large part in how much money you will spend each week. Fill up at large supermarkets where prices are cheaper and you can save several pounds on a full tank of fuel. Look for outlets where cash back is in operation which can save you up to £80 per year. Don't be fooled into paying for premium fuel for a standard car. Unless you have a high performance sports car it will make no difference other than costing you more money.
Looking at the way you drive your car can help you to get the optimum amount out of your fuel. This involves a few changes, but simple petrol saving techniques can save you lots on money. Accelerate slowly without using too many revs. Always choose the correct gear so that the engine is not labouring. Let the car slow naturally so that you do not need to stamp on the brakes. Think about your next move on the road so that there is no necessity for sudden manoeuvres or braking. Just by changing a few of your driving habits you can cut costs by reducing the amount of fuel you use.
Keep tyres inflated to the right levels, and get rid of rubbish in the car. The lighter the car is the cheaper it is to run. This is a good way of saving money on car costs. If you have a roof rack, take it off when not in use, and turn off the air con when you are driving through the town at low speeds. The annual MOT check is another area where you can cut costs. By getting a pre-test check up you can usually save money on small problems that could cause the car to fail. These include light bulbs, brakes and suspension.
How to Wash Your Car Yourself
Most people view car cleaning as a chore that needs to be done for cosmetic reasons. It is nice to have a nice clean car but there are other more practical reasons to keep it clean. Dirty windows are the cause of many road accidents, especially in dark, wintry conditions. You can prevent further rust damage to your car's bodywork by dealing with scratches and small dents that you would not notice unless your car was cleaned yourself. Here is a great inforgraphic explaining how to wash the different parts of your car. Put on the music, grab your vacuum cleaner and enjoy!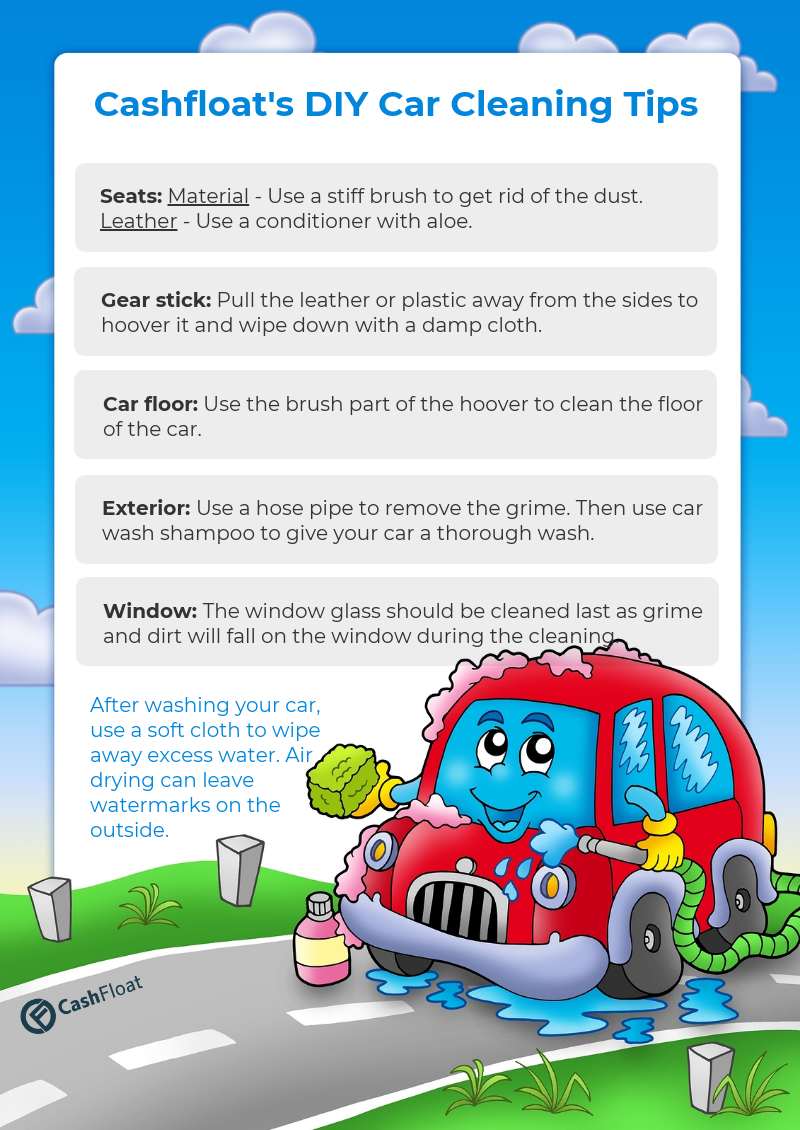 Did You Know?
Cashfloat a leading short term loan lender in the UK, has helped over 40,000 people get the funding they required in their time of need. Our loan process is completely online, enabling you to get funded the same day with no hassle of paperwork or of finding a guarantor to co-sign the loan. In emergency situations like an urgent car repair, a short-term loan from Cashfloat an FCA authorised direct lender, may be the perfect solution for you.
More Saving Tips to Help You Cut Car Costs
There are a few other tips that you can think about for saving money on car costs i.e with the running of a car. Be careful where you park as parking tickets can add a substantial amount to your annual costs. Only use your car when it is essential. Think about joining a car club so that daily running costs are reduced. Don't use your car to go to the airport when you are going abroad. Compare the cost of a taxi or minibus and the parking fee for two weeks. You will probably find that it is cheaper to leave the car at home. Additionally, there is less chance of its being broken into or used illegally while you are away.
Save on Additional Mandatory Car Expenses
Car tax is another mandatory payment on the running cost of a car. Just like insurance if you pay for a whole year you get a discount and the amount you pay will depend on the size of the car engine. This is when having a smaller vehicle will pay dividends. In addition, if you have a car that has low emissions you will also pay less in car tax. If you are going to have the car off the road for a considerable length of time then fill in a SORN (statutory off road notification) form with the DVLA. This will avoid the possibility of fines as all registered cars must be taxed or be off the road under the SORN system. You will also get a refund of any car tax that has been overpaid when you complete this form.
Finally, look at the cost of having breakdown cover. Obviously if you are using your car for a long commute to work each day you will need some cover. This is in case your car breaks down or you get a puncture. Although, many people choose the usual large organisations like the AA or the RAC there are some better deals to be had by choosing a smaller company for breakdown cover. There are lots of comparison websites that will help you find the cheapest cover which could be as low as £12 per month. Unless you intend to take the car abroad you can go for the most basic cover.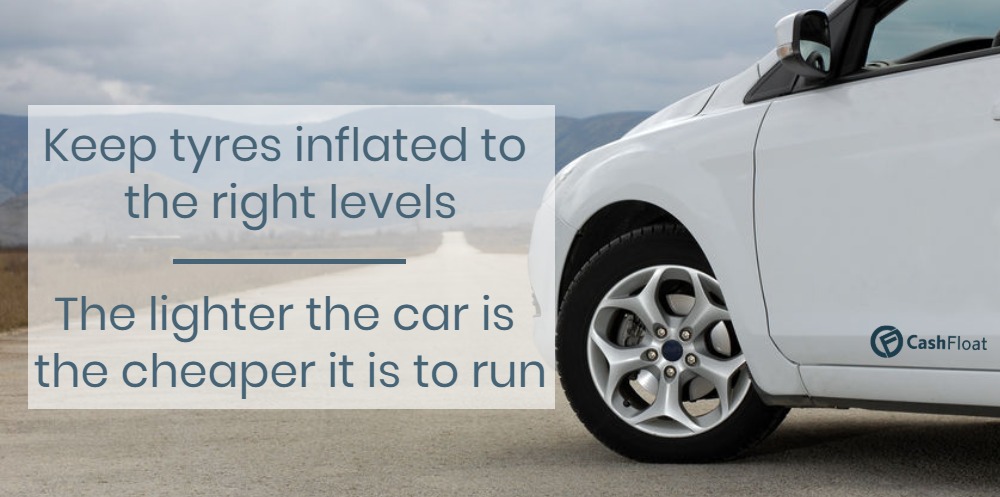 If you already have a breakdown cover in place then ring your provider and ask for discount. Competition is strong so you will almost certainly be able to haggle for a better deal. You can choose from basic cover, home start or onward travel. Therefore, think about what you really need before paying for extras that are not necessary. Make sure that you understand whether you are paying for cover for the car or the person driving it. This can make a huge difference should your car be driven by a family member or friend. By shopping around you will be able to get peace of mind at a lower cost.
Saving Money on Buying a Car
Many people make the mistake of buying a car that is too expensive and end up owing thousands of pounds on their car finance. It is also easy to spend too much money on the running costs of a car and find yourself with no money left to actually make use of the vehicle. If you want to enjoy using your car and getting good value for money there are some useful tips to follow that will ensure you buy a car within a realistic price range and can afford to run it without overextending on monthly costs and even with the petrol price rise.
Do You Need a Car?
First of all ask yourself if you really need to buy a car. Do you live in a city where parking is difficult to find? There may be decent transport links that will allow you to visit your friends and family and get to work. In this way you may not need to even consider buying a car. When you think about the annual costs of car tax, insurance, fuel and maintenance it could turn out to be much more cost effective to rent a vehicle as and when you need it. Car rental is cheaper at weekends than during the week. If you book for 7 days or more you will get a healthy discount. This is a great way of saving money on car costs. There are plenty of other ways to get around instead of owning your own vehicle. Look at trains, buses, bikes and walking. However, if you live in a locality where these transport options are limited you may need to buy a car. So, how can you do this whilst still saving money on car costs?
The first consideration is whether to buy a new vehicle or to go for one that is second hand. Although we would all love the shiny latest new model straight out of the box from the showroom floor, it is not always the best option. As soon as a new car hits the road it loses a lot of its value. Yes, there are warranties and guarantees that give you peace of mind in case something goes wrong but you can also get warranties with second hand cars. Thus you cut costs when buying the car and it will give equally good service.
How to Cut Costs when Buying a Car
Look for cars that are about a year old and models with low mileage. You will find the list price is a lot lower than the brand new vehicles on the forecourt. If you have a certain type of car in mind you can look for last year's model which may have only a few slight differences to the latest one and get a lot of money off the headline price. Dealers will want to move older models as quickly as possible so there are some excellent discounts to be had as soon as the newer model is launched.
Think about buying a cheaper second hand car at an auction as a way of saving money on car costs. You can buy a Parker's guide which shows you the value of second hand cars and other vehicles. This will give you an idea of whether or not the asking price is at the ballpark level. Compare prices of similar models from different manufacturers and you will soon see which the best deals are.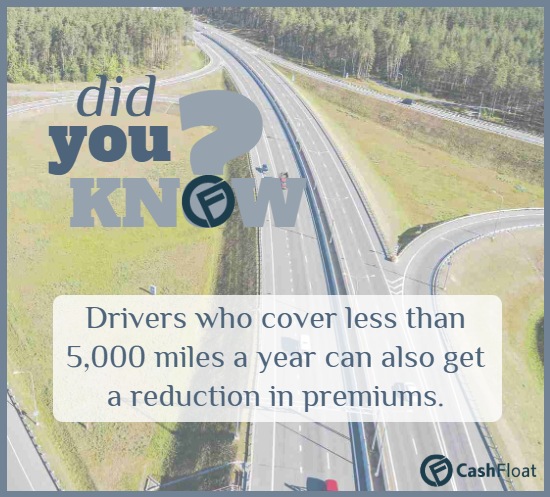 If you cannot get the price as low as you want, you can ask for extras like a year's tax or insurance, an upgrade to the stereo or GPS or even alloy wheels which will give the car more value. Even small items like car mats are helpful. There is also a special coating called Diamond Brite that keeps the bodywork in tip top condition. If you get this as an extra you will not need to spend time polishing your car. This treatment also helps keep up the value of the vehicle when the time comes to sell it on.
Cut Costs by Choosing Insurance, Tax and Breakdown Cover Wisely
Having bought your car, you now need to look at how you can run it with the lowest possible costs. Car insurance can be expensive so shop around and look at the comparison websites to find the best deals. You can opt to pay a larger excess in the event of an accident and this will lower the annual premium. Paying the whole year's premium at the start of the contract will also be cheaper than going for monthly direct debit. Get some car insurance advice from an insurance broker about the type of cover that is best for your particular circumstances. You may not need fully comprehensive if the value of the car is relatively low. Just by taking out third party, fire and theft cover you can save some hundreds of pounds.
Age is of great importance when it comes to car insurance. If you really want your teenage children on the policy you will have to pay a substantially higher amount in premiums. But, restricting the driving to one person will reduce the amount you have to pay. Drivers who have insured cars in previous years and who have a clean record will also get a no claims bonus. This can cut the premiums by up to 60%. There is also the possibility of getting a lower rate depending upon your job. Typically, these low risk professions could be teachers, police, fireman or lawyers. Look for companies that give discounts for low risk employment. Finally, look at insuring the car for a restricted mileage. Drivers who cover less than 5,000 miles a year can also get a reduction in premiums. Having car insurance is compulsory but by looking around for a good deal you can get this essential cover for a lot less than you think.
Looking for car finance? Cashfloat has got you covered! Let us help you find the perfect car finance option for you!
Apply finance for your car!
What Can I conclude about Saving Money on Car Costs?
Having looked at all the different ways you can cut cost of buying and owning a car you may want to have a radical rethink about whether car ownership is worth it. If there are other ways of getting around you can sell your car and go by public transport, bike or on foot. However, if you really need your car for work, shopping and leisure think about some of the tips mentioned. You'll discover that you're able to cut costs of owning a vehicle to a large degree. Don't be tempted to use expensive payday loans online to buy and run your car. Especially as running a car is a long term expense which short term loans should never be used for. Try some of the money saving ideas and you will be surprised at how much you can really save each month if you successfully cut costs when running your car.