With the rise in loan fee scams during the COVID-19 pandemic, it is crucial to be aware of loan fee fraud, recognize the warning signs, and safeguard yourself. This article provides five essential tips for protecting yourself from loan fee fraud and ensuring financial security.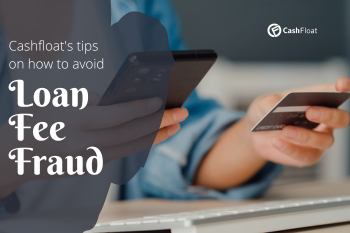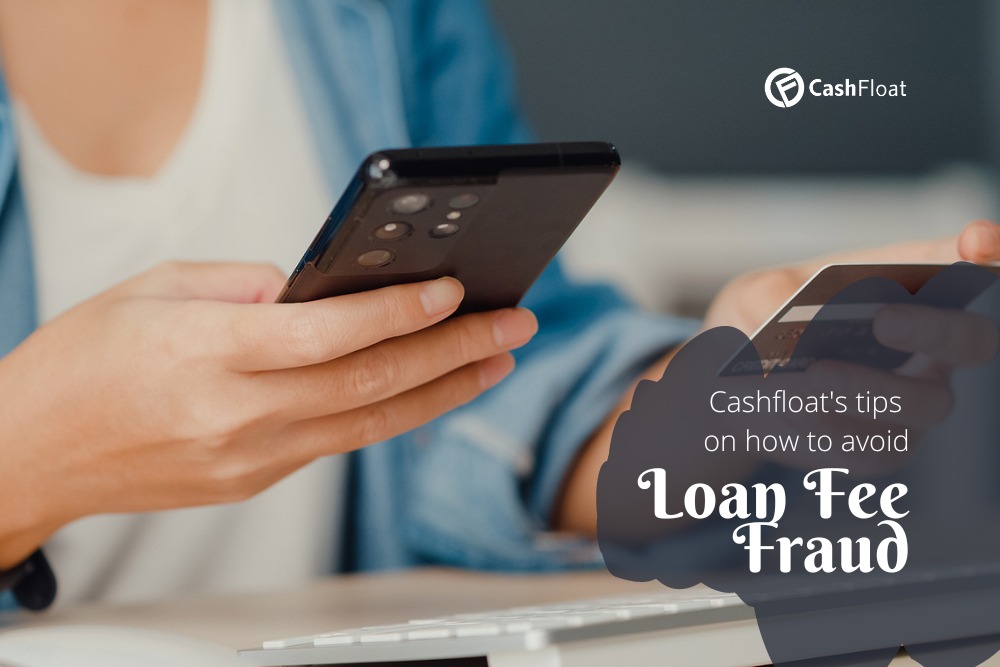 What is Loan Fee Fraud?
Loan fee fraud, or advance fee fraud, targets individuals seeking online loans. Fraudsters pose as legitimate lenders, offering loans but demanding upfront fees. Unfortunately, victims never receive the promised funds, and scammers often disappear after extracting multiple payments.
Tip 1: Never Pay Upfront Fees for a Loan
It's essential to understand why loan companies asking for money upfront should raise suspicion. Remember:
Regulated lenders never require upfront fees.
Be cautious of callers demanding payment through non-traditional methods like gift cards or money transfer services.
Don't fall for promises of "guaranteed" loans in exchange for upfront payments.
Tip 2: Apply with FCA Authorized Lenders
Applying for loans with FCA-authorized lenders adds an extra layer of protection. Here's what you need to do:
Apply for payday loans with a direct lender, rather than with a broker. Most people who contacted us after being targeted by a spam company pretending to be us, reported that they recently applied for a loan on a broker site. Scammers often get their details from shady broker sources.
Before applying, check the lender is authorised by the Financial Conduct Authority (FCA) and ICO (Information Commissioner's Office).
Remember that unauthorized lenders may leave you without recourse from the Financial Ombudsman Service.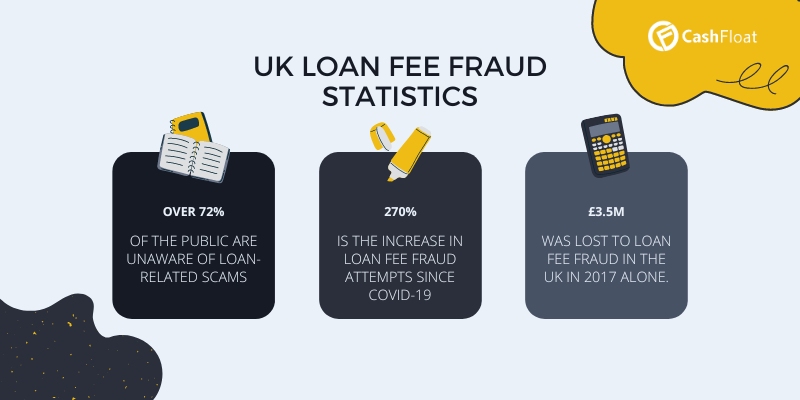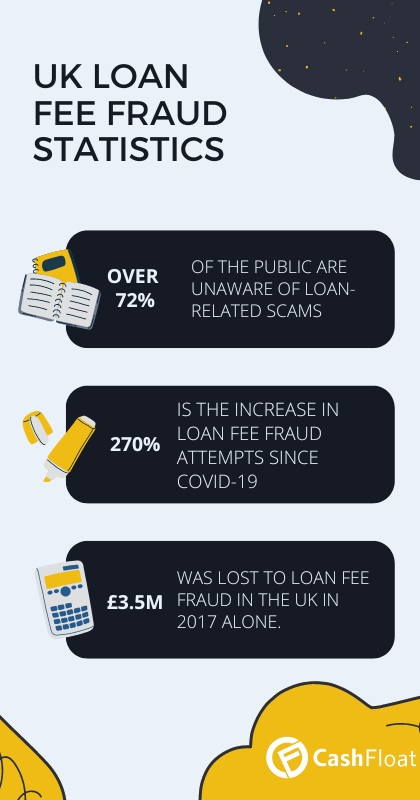 Tip 3: Recognize the Warning Signs of Fraud
To protect yourself from loan fee fraud, be vigilant for the following warning signs:
Unexpected loan offers after submitting multiple loan applications or using loan broker websites.
Upfront fees requested as admin fees, deposits, or due to bad credit.
Payment demands through non-bank money transfer services or popular gift cards like iTunes, Google Play, or Amazon.
Aggressive or pressuring behaviour from callers who discourage questions. – Additional payment requests before receiving the loan.
Tip 4: Report the Scam and Notify the Authorities
Taking immediate action is crucial when dealing with loan fee fraud. Follow these steps: Immediately report scams to the Financial Conduct Authority (FCA) or Action Fraud.
If an unauthorized payment was made from your account, notify your bank immediately and request reimbursement under the CRM code.
Inform the gift card company if you were scammed using gift cards, seeking a refund.
Stay alert to future scams and report suspicious activity to the FCA.
If you feel that the bank isn't dealing with your claim fairly and that you are entitled to a reimbursement, you can contact the Financial Ombudsman.
Tip 5: Stay Informed and Be Proactive
By staying informed and proactive, you can minimize the risk of falling victim to loan fee fraud. Consider the following:
Exercise caution when seeking loans online and stay updated on the latest scams targeting borrowers.
Avoid responding to unsolicited calls offering loans, as legitimate lenders rarely operate in this manner.
Verify the contact details provided by the lender by cross-referencing them with the official website or the FCA register.
Don't rush into paying fees or making commitments under pressure.
If you need clarification on a lender's legitimacy or practices, seek advice from the Consumer Helpline or the Financial Ombudsman.
In addition to loan fee fraud, there are 2 other kinds of fraud related to loans:
Loan repayment fraud
Identity fraud
Loan repayment fraud
Loan repayment fraud targets customers who have already taken out a loan. Fraudsters will adopt a name similar to that of your real loan provider. They'll send you letters or emails saying you missed a payment and now owe them the initial loan amount plus a fine. You will send them the money only to find out later that your debt is still standing with the real loan company.
Identity fraud
Identity fraud is a very serious kind of fraud. It is when someone uses your personal details including name, address, DOB etc. without your consent to commit fraud. If a criminal gets hold of your personal information he may be able to take out a loan under your name.
Who is more likely to become a victim of loan fraud?
Anyone can become a victim of loan fraud. However, criminals tend to exploit certain groups of people that they regard as more vulnerable. These groups of people include the elderly, young people and students, low-income households and those with a low credit score.
Education about loan fraud and identity fraud is vital to these groups of people to empower them with the knowledge and tools to protect themselves from potential scams and fraudulent activities. By raising awareness and providing resources, we can help vulnerable individuals safeguard their financial well-being and minimize the risk of falling prey to these deceptive schemes.
Understanding how legitimate loan providers work is helpful to avoid scams as you are more likely to notice if something doesn't seem right. Here are some signs that a lender is genuine:
Secure Website: Check for a padlock symbol in the address bar of their website. This symbol indicates the website is secure.
Contact Information: Legitimate lenders provide their physical address and contact details, making it easy to reach them.
Transparent Terms: Look for clear terms, including:

The loan amount.
Any fees, including potential penalties.
The interest rate.
Total interest payments over the loan duration.
The overall loan cost.
Payment schedule.
Accepted payment methods.

Credit Check: Legitimate lenders won't immediately approve your application; they conduct a credit check to assess your ability to repay the loan.
Customer Reviews: Genuine lenders often have customer reviews on their website. Even better if they link to a third-party review site.
Regulation: Make sure they are authorized by the FCA (Financial Conduct Authority) and listed on the Financial Services Register. This ensures they comply with financial regulations.
Being aware of these signs can help you distinguish trustworthy lenders from potential fraudsters.
Scammers often pose as authorised firms to gain victims' trust. Listen to this scammer impersonating a Cashfloat representative:
Conclusion
Loan fee fraud poses a significant threat, especially during challenging times. By following these five tips, you can protect yourself from falling victim to loan fee scams. Remember, your financial security is paramount. Stay informed, exercise caution, and report suspicious activity to the relevant authorities. Being proactive and aware can safeguard your finances and avoid the devastating consequences of loan fee fraud.
We think you'll enjoy these articles too: