Since the start of the coronavirus, we've recorded an increase of over 270% in loan fee scams! Read this article from Cashfloat to learn how to recognise a fraud, what to do if you've been scammed, and how to protect yourself in future.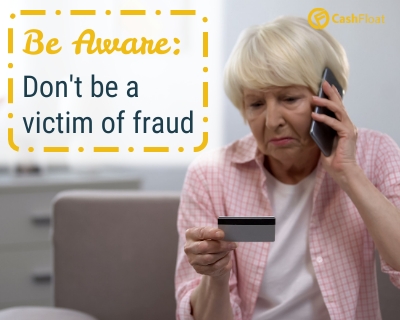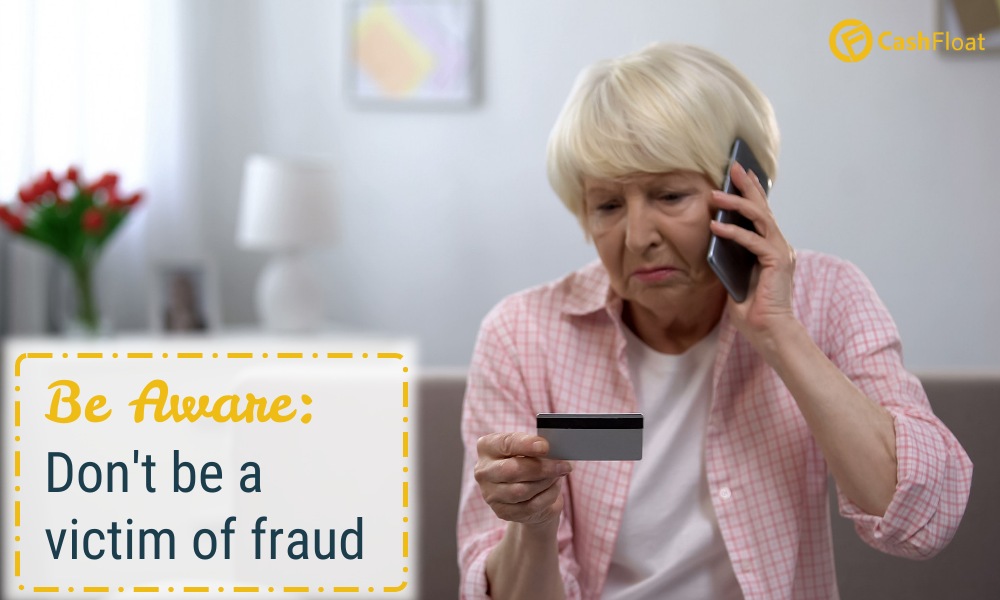 Article highlights
Fraudsters will often ask you to make a payment via a popular gift card e.g iTunes
Your bank is only required to reimburse you for a scam if you did not authorise the payment
Always check that the contact details of the caller match those on the company's website
What is Loan Fee Fraud?
Loan fee fraud, also known as advance fee fraud, is a type of scam that often targets people searching for loans online. Fraudsters reach out to the victim and offer them a loan but demand an upfront fee for the money that the victim ultimately never receives. Often, once the victim makes the first payment, the fraudsters will demand several more payments before disappearing.
Fraudsters target the most financially vulnerable people who have limited access to mainstream credit options. Scammers have taken advantage of the COVID-19 pandemic to extract millions from vulnerable individuals and businesses.
How Do I Detect Fraud?
Here are 5 big warning signals to look out for to protect yourself:
If you recently submitted several quick loan applications online or applied on a loan broker website, and then out of the blue someone calls, offers text loans, or emails you to offer you a loan, it's a scam!
When a caller asks you to pay an upfront fee before your loan can be funded as an 'admin fee', a 'deposit' or 'because you have bad credit', it's a scam!
Being asked to pay a cash loan fee via a non-bank money transfer service or in the form of a popular gift card like iTunes, Google Play, or Amazon, that means it's a scam!
If the caller is aggressive, pressurising you to take a loan and does not like it when you ask questions, it's a scam!
If you pay a loan origination fee or a same day funding fee or a loan deposit, but you're asked to make more payments before even receiving the loan, it's a scam!
Scammers often pose as authorised firms to gain victims' trust. Listen to this scammer impersonating a Cashfloat representative:
Have You Been Scammed? What to do Next:
Report the scam right away

If you think that a scammer has targeted you, or unauthorised firms try to force you into sending an upfront payment for a loan, report it straight away to the FCA by calling 0800 111 6768 or submit a reporting form.

Alternatively, you can notify Action Fraud by contacting them on 0300 123 2040. You can also report your suspicions through an online form on the Action Fraud site.

If you have received a suspicious text message, you can report it by forwarding it to 7726. (Most phone providers now allow you to report it for free this way). Your phone provider will then investigate the text's origin and can block or ban the sender.

Notify your bank

If a scam payment was made from your account and you didn't authorise it, banks are required to reimburse the money to their customer under the CRM code. Banks only have to refund the money if you did not authorise the payment. If you feel that the bank isn't dealing with your claim fairly and that you are entitled to a reimbursement, you can contact the Financial Ombudsman.



Notify the gift card company

If you paid a fraudster with a gift card, tell the issuing company right away that the gift card was used in a scam. There is a chance that the money is still on the card, and you can ask them to refund the money. If you act quickly enough, you may still be able to get your money back. Note: some companies won't refund the money on a gift card even if the gift card hasn't been used.

Stay Alert to Future Scams

If you were a victim to fraudulent activity, fraudsters are likely to target you again by passing your information on to other scammers. These scammers may try to target you from a very different angle. If you are concerned about being a victim of future scams, contact the FCA immediately.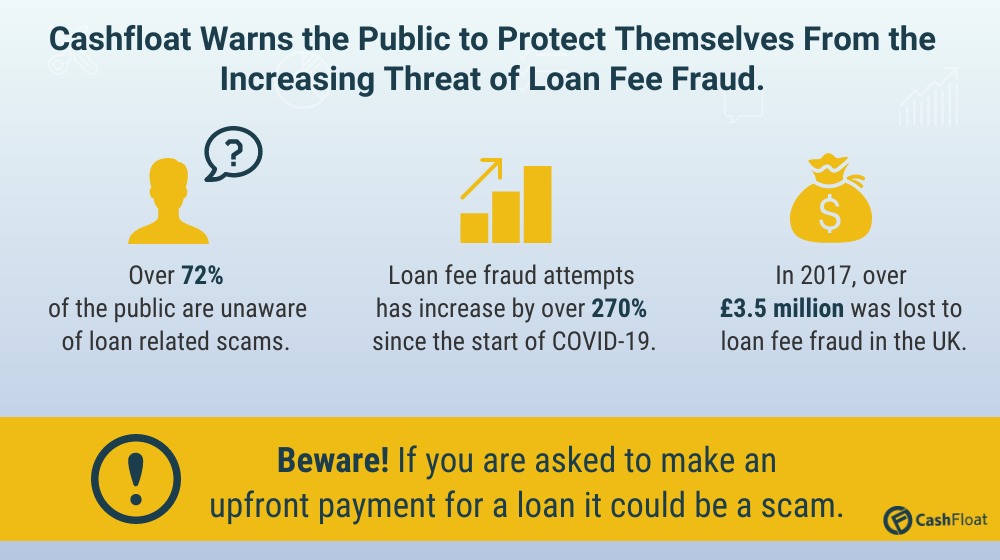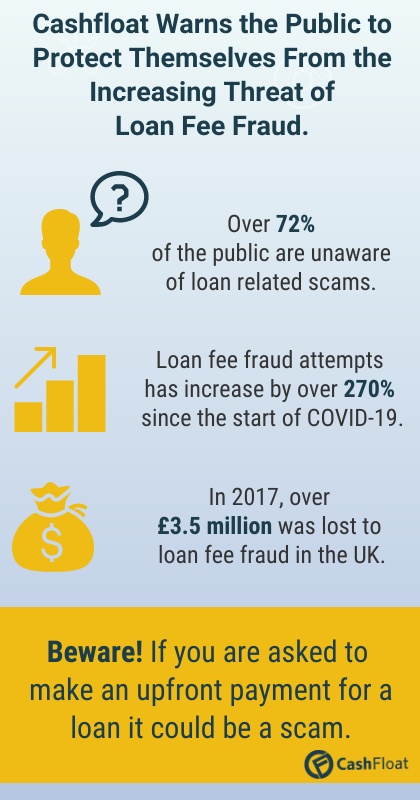 5 Tips to Protect Yourself Against Loan Fee Fraud:
Apply for loans with a direct lender only, not a broker. All our customers who have been scammed reported that they recently applied for a loan on a broker site. Scammers often get their details from shady broker sources.
Make sure you only apply with FCA authorised lenders. You should always check on the Financial Services Register to see if the lender is on the list before applying for a loan. If you deal with an unauthorised lender, you won't be covered by the Financial Ombudsman Service if things go wrong.
Never respond to callers who offer loans over the phone. Always use the contact details provided on the website and make sure they match the firm's contact details on the FCA register, rather than using a direct line or email they give you. If there are no contact details provided on the FCA register or the firm claims they are out of date, call the Consumer Helpline on 0800 111 6768.
Never pay upfront fees for a loan. A caller may ask you to pay an upfront fee in exchange for a "guaranteed" loan. They may ask you to make the payment via Amazon vouchers, iTunes vouchers, a money transfer service, or some other means of payment. A regulated lender will never ask you to do this, no matter your credit score.
Never feel pressured to pay a fee quickly. Scammers are often aggressive and will try to rush the customer into making a payment or on-the-spot commitments. A regulated lender will never put pressure on people into taking a loan they can't afford, or are unsure about.