Different Professions & Payday Loans
– Chapter 8
The average bus driver salary in England is £10.08 per hour. Does it cover all living expenses of a bus driver? Cashfloat discusses the job as a bus driver and the bus driver salary.
| | |
| --- | --- |
| City | Average salary per hour |
| Birmingham | £10.04 |
| Leeds | £9.78 |
| London | £11.87 |
| Manchester | £9.28 |
| Newcastle upon Tyne | £8.37 |
| Sheffield | £9.37 |
| Warrington | £7.97 |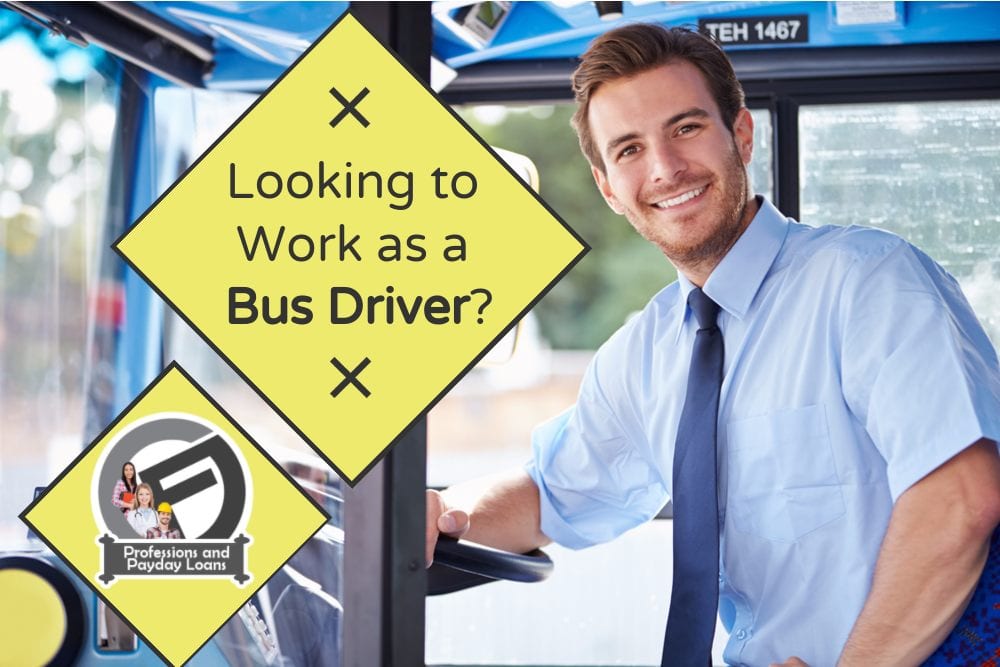 How to become a bus driver
There are no set qualifications if someone wants to become a coach or bus driver. Drivers must hold a car driver's licence and be at least 18 years old although some companies prefer their drivers to be 21 and to have a few years driving experience.
Certificate of Professional Competence
Those entering the profession are required to get the driver's qualification called the Certificate of Professional Competence (CPC), which consists of three parts: theory (including hazard perception), case studies, driving ability and practical demonstration. Once they have received their CPC, drivers must take 35 hours of training every five years to stay qualified.
The cost of this qualification is over £200 (not including the eye test and medical). There is no guidance about how many hours of lessons, if any, drivers are supposed to take. Some specialised driving schools offer lessons, but they can be quite pricey. Some apprenticeships might be available so that young drivers only take parts 1 and 3 and are issued a 12-month provisional licence so they can work while they are training.
After the age of 45, drivers must undergo a medical every five years. Once they reach 65, they must undergo a medical every year.
Once they have qualified and joined a company, the bus or coach operator would be responsible for any house training such as issuing tickets and customer service.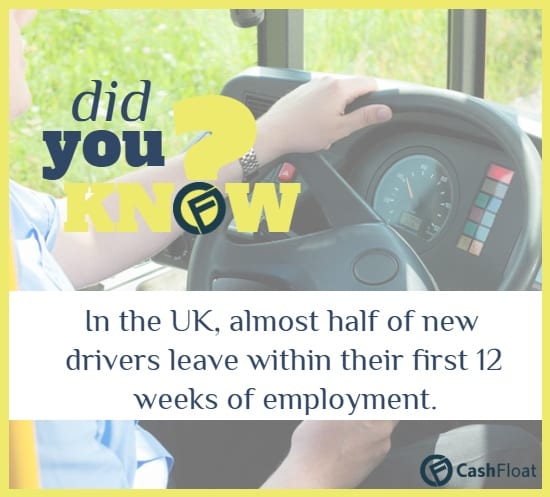 How long is a bus drivers shift?
According to the UK government law, a bus driver must not work for more than 15 hours a day between the times of starting and finishing work – this includes non-driving work. After 5 and a half hours of driving, you must have a minimum of 30 minutes break for rest and refreshments. Within a period of 8 hours and 30 minutes you must have a minimum of 45 minutes in breaks. Every 2 weeks a bus driver must have at least 1 period of 24 hours off duty.
Unite the Union – What do they do?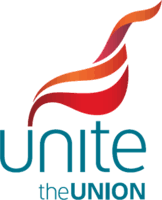 Unite the Union represents approximately 95,000 bus, coach, taxi and rail workers from 150 larger and smaller companies. Its transport department has existed since 1873. It provides financial cover for those who lose their licence due to an accident, illness or injury. It has paid out £50 million in benefits. Unite the Union has been particularly active in its support of drivers complaining about long working hours.
Case Studies: Is being a bus driver stressful?
Dr Tage Kristensen, of the National Institute of Occupational Health in Copenhagen, says "bus drivers are under more stress than executives".
A bus driver working in Dunfermline, Fife says that being a bus driver is not a good idea if you have a family as the hours can be very long. The perks about working as a bus driver is meeting different kinds of people he wouldn't have gotten to see had he had an office job.
Another former bus driver says "I found it very stressful as my initial training was very short and I was expected to deal with driving on the road and attending to passengers at the same time. You have to be pretty good at multi-tasking!"
A bus driver currently working in Westham, East London voiced "the most stressful part of my job is the long hours and when I don't have the support of my management. However, I have a fantastic relationship with other staff members and we get great bonuses".
Perks of being a bus driver
Despite much negativity attached to being a bus driver, there are some perks. Bus drivers are usually given a Staff Travel Pass. This allows them to travel free of charge on all bus routes. Sometimes they can nominate a second person, usually a family member. Most bus companies have a bonus system laid out and a pension plan.
Bus drivers and payday loans
From being a relatively well-paid job, bus drivers have fallen down the table and might have financial problems especially when they are at the beginning of their career and have not gained a higher remuneration because of their experience. The fact that they earn 13% less than the average wage shows how much their earning power has dropped over the past 30 years. Many of their difficulties are shared by other workers in the UK. Increases in basic foodstuffs and rent or mortgage payments plus a drop in the value of their earnings means that many can only get by with the assistance provided by an online short term loan. Other commitments might include the cost of raising children as well as their pension contributions and utility bills.
Conclusion – Is the bus driver salary sufficient?
The bus driver salary varies according to the city you want to work in. Larger cities may have a higher salary but at the same time it will probably be more of a stessful job. Working in a small town or city will probably have a lower bus driver salary but the work will be calmer. Before you apply for your job, you must weigh the options to see what is more important to you. It is estimated that two-thirds of all journeys by public transport are by bus, but it is the only means of transport which does not have a government investment strategy. Its funding has been reduced by 15% in recent years. Inaddition, over 2,000 routes, primarily serving rural areas, have been cut. This has a direct effect on the bus driver salary and job security of drivers.
Working as a bus driver certainly has its pros and cons. The future looks uncertain and it does not look as if things will improve drastically for them. For the present, they might continue to need the occasional short term financial assistance offered by payday express loans.