More than 76 percent of people who took out payday loans may be eligible for a payday loan refund. Want to get some money back? Learn how and when you can make a claim.
Story highlights
If your lender did not make it clear that it is a short term loan, you might be eligible for a payday loan refund.
The best way to get your payday loan refund is to contact your lender directly.
For a long time, payday loan companies operated without any overarching regulation. They were allowed to lend to whom they wanted at whatever rates they wanted, leading millions of people to experience financial hardship and misery. But now, they have to pay the price, giving out millions in a huge payday loan refund campaign.
In the summer of 2014, the Financial Conduct Authority (FCA) introduced new rules on how payday lenders would be allowed to lend. Since then, there have been some high-profile cases where companies have been forced to pay compensation.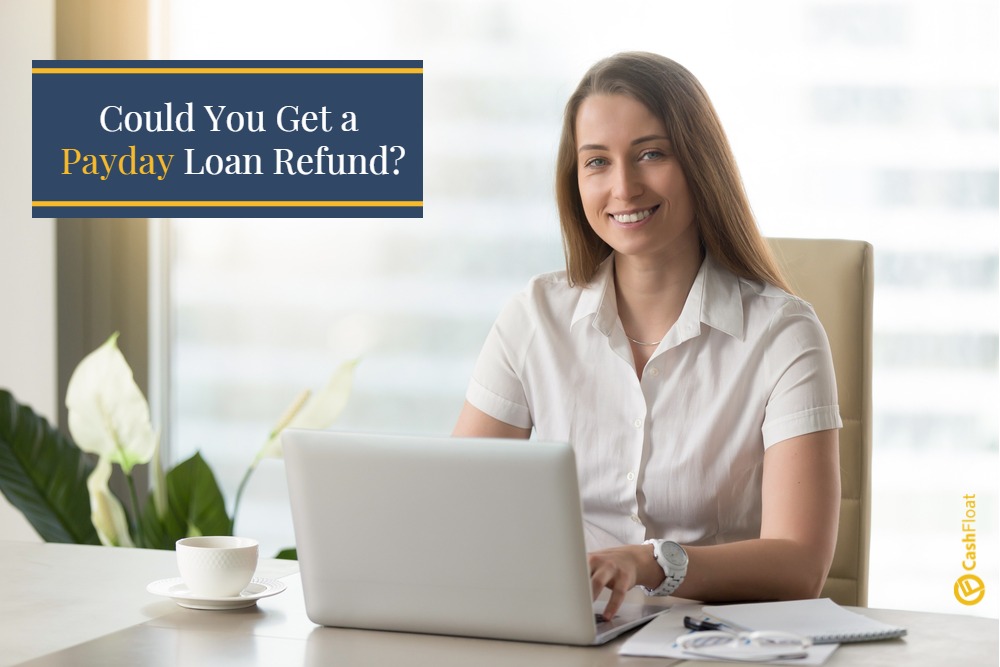 Payday Loan Refund Claim
Payday Loan Refund and Dollar Financial
Take the case of Dollar Financial, the company which owns brands including Ladder Loans, Payday Express, Payday UK and The Money Shop. Back in October 2015, the Mirror reported that the FCA forced the company to pay customers more than £15.4 million in compensation, adding up to roughly £100 each. The regulator said that the company had engaged in some serious failings which had harmed its customers.
The company was quick to apologise for the problems it had caused. Its new CEO at the time, Stuart Howard, took pains to emphasise that the company was sorry for any difficulties that it had caused its customers. He also said that the company would be reviewing its practices in due course. FCA spokesman, Jonathan Davidson, said that the regulator expected all businesses in the industry to carry out the proper checks to make sure that their customers can repay the loans in full, without having to constantly roll them over.
The Dollar Financial case wasn't the only scandal to affect the industry. Another instance involved the embattled payday loan company Wonga
Payday Loan Refund and Wonga
Wonga was already in trouble with the regulator for sending out fake legal letters to its customers demanding payment and threatening legal action. In October 2014, Wonga agreed that it would cancel the debts of more than 330,000 of its customers. This came after an investigation by the Financial Conduct Authority revealed that it had not carried out the proper checks when selling the loans. Soon afterwards, the company tanked, and its profits fell to half the level they were before the new rules came into force.
Things got worse for Wonga in the December of that year. A 24-year-old woman from Hertfordshire called Ami Jarman had had her debts cancelled. But, during her time as a customer at Wonga, she had paid thousands in fees for late payments. In an attempt to get that money back, she presented her case to the Financial Ombudsman. They agreed that Wonga should retrospectively reimburse Ami. Ami's complaint set a precedent which meant that customers would be able to claim any fees that they had previously paid to the company. While she was a customer of Wonga, Jarman paid more than £11,000 in fees on £9,000 worth of loans – money she was glad to see again.
These cases, and especially Jarman's experience underlines why it is important to challenge payday loan companies to see whether you have grounds to make a claim. Often the sums of money involved can be enormous, especially if you have a modest income.
The problem, however, is that the rules regulating the industry are complicated. So how do you know whether you have grounds to make a claim and get a refund?
When you may be eligible for a payday loan refund
The Citizen's Advice Bureau estimates that upwards of 76 percent of people who took out payday loans may be eligible to make a claim. The Bureau urges customers to take advantage of the new regulations and "fight back" against unscrupulous practices by the payday loan industry.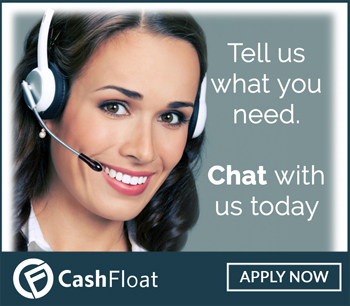 Here are some of the things that payday lenders are not allowed to do and when you should make a claim.
The Lender Didn't Tell You Payday Loans Are Only Short Term

Payday loans are supposed to be short-term loans. They are designed to help you cover sudden, unexpected expenses that you can't meet out of your regular income. The lender should clearly state that this is the purpose of the loan. They should advise you not to use payday loans as a long-term borrowing. If your agreement did not clearly state this, you could be owed a refund.

The Lender Didn't Check Your Personal Financial Situation

Under the new regulations from the Financial Conduct Authority, before issuing a loan, payday loan companies have to check whether their customers can repay. If you can't meet your basic needs after you pay off your online loan, lenders should not approve your loan.

On top of this, payday lenders also need to check other aspects of your personal circumstances that indicate your ability to repay. These include things like your age, mental health, and financial history. Again, if your lender did not check your affordability, you may have grounds to ask for a refund.



The Lender Didn't Make It Clear How Much Repaying The Loan Would Cost

Lenders should make it clear how much it will cost to repay a loan. In practice, this means providing you with a quote for how much it will cost you in interest for each £100 you borrow. The FCA is quite clear on this: lenders must not hide interest rates and repayment amounts in the small print. Instead, lenders must clearly display this on their website and contracts.

All the information provided with the loan should be full and accurate. This includes the total repayment amount over the lifetime of the loan.

The Payday Loan Lender Has Pestered You With Phone Calls

What exactly constitutes "harassment" isn't entirely clear cut. In most circumstances, it needs to be considered on a case-by-case basis. In some cases, a couple of daily calls reminding you that you owe money might be deemed acceptable by the Ombudsman. But if you are a member of a vulnerable group, the opposite may be the case. Daily phone calls to someone in his 30s might be deemed as appropriate, whereas daily phone calls to a person in their 80's may not.




Payday loan companies should not call you after 8 pm. They should, if possible, avoid contacting you while you are at work. If a payday loan company does this, the Financial Ombudsman is more likely to take a dim view.

If a payday loan company has harassed you, then you stand a good chance of winning a refund. Go to the Ombudsman and make your case.

A Payday Loan Company Has Taken Money From Your Account Without Warning

For a long time, payday loan companies have been taking money directly from people's bank accounts. They use something called a continuous payment authority or CPA. CPAs are the best way of making sure that they get money directly from their customers' bank accounts. In 2014, the regulator introduced new rules about the CPA. One of the things that they must now do is explain exactly how CPAs work. They also need to tell you, as a customer, how to cancel them.

Regulators also require loan companies to inform customers in advance when they are planning to take money from their accounts through a CPA. Before the FCA regulations, companies will make multiple attempts to withdraw funds from a customer's bank account in a single day. Around a third of payday loan complaints to authorities involve misuse of the CPA. Now the FCA limits the amount of attempts to two. If a payday loan company is still making multiple attempts using a CPA, this is illegal, and you should complain immediately.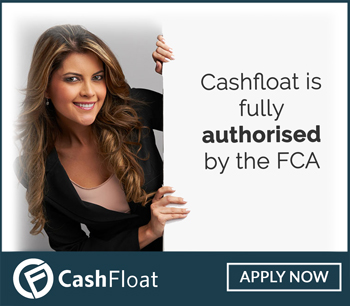 How To Claim Your Payday Loan Refund
Step 1: Ask The Payday Loan Company For A Refund
The first thing to do if you think you're eligible for a refund is to approach the payday loan company itself. Send them a letter containing all the facts regarding your loan. Include the start date, the date it was due to end, and the amount of money borrowed.
Then include details in your letter about your income, your family expenses and why you are unable to repay the loan. Suppose you took out your loan in July 2016. According to Debt Camel, it's a good idea to talk about how your employer had just reduced your work hours. Explain how you were struggling with your regular expenses. If you had to borrow to pay for other necessities so that you could repay your loan, (for instance, if you had to borrow to pay for fuel or rent) mention that too. Don't worry, you don't have to include evidence of your outgoings in your letter.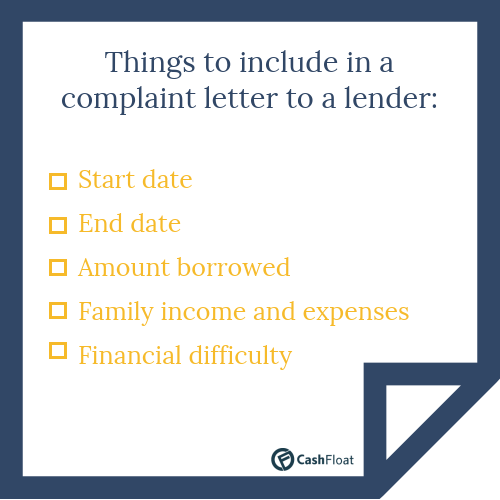 Step 2: Go To The Financial Ombudsman
Sometimes, payday lenders will refuse to provide you with a refund. Either, they will not respond, or the compensation they offer is too low. Under these circumstances, you can file a complaint with the Financial Ombudsman. Don't worry if the payday lender says that you don't have a valid claim. You can often still get the compensation you deserve regardless.
Complaining to the Ombudsman is easy. All you need to do is fill out their online complaint procedure: a step-by-step service that allows you to detail your complaint and provide additional materials, like your correspondence with the lender. Once you've done this, the Ombudsman will tell you whether you have grounds for a claim and will help you get a refund.
Payday loan companies have really pulled up their socks in recent years. Still, you can do your part to ensure that these companies do not exploit vulnerable people. If a payday loan company doesn't act according to the payday loan regulations, report it and get your payday loan refund. Don't let them get away with it!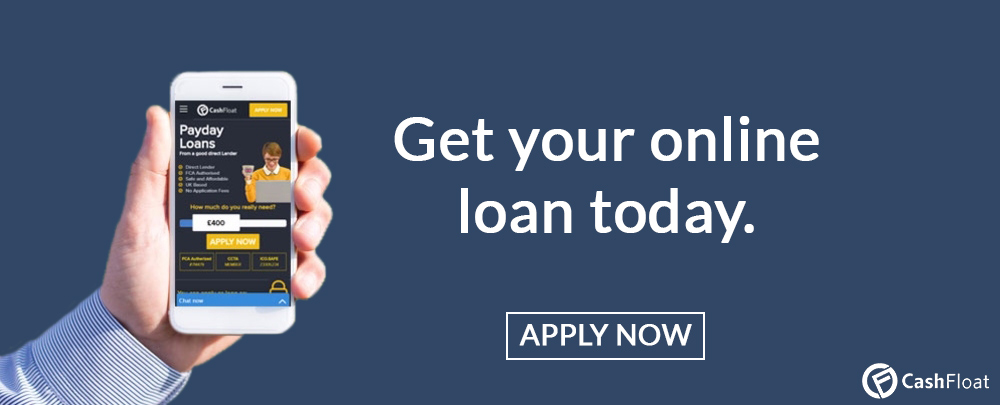 Born a writer, Becky Hall figured she would use her talents productively. So, she became a content writer for Cashfloat, and she loves it. A Business and Accounting graduate, Becky scored high, graduating with a first, but also acquired a professional bookkeeping certificate in addition to her main studies. She always dreamed of becoming an accountant, something she still may achieve, but in the meantime, she is helping to break open a new industry of honest and ethical lending. Becky spends her spare time at the piano, with classical music her favourite choice, but will play jazz to keep her baby happy. Nowadays, though, she doesn't always have much time; Cashfloat has a revolution to make.