The 2021 Guide to Debt Management Companies
– Chapter 5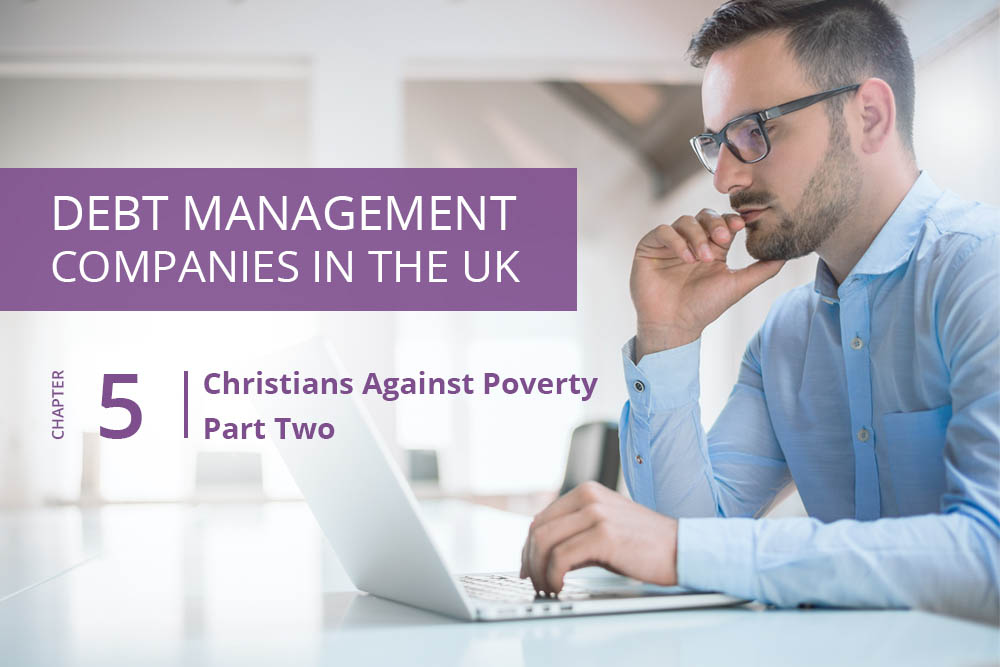 Western Circle trading as Cashfloat is a London based payday loans company. As well as our mission to help people with our loans, we also aim to educate our customers in how to obtain debt help, should they need it. In the previous article, we introduced you to Christians Against Poverty – a solution that is helpful when you most need it. CAP is an organisation sincerely dedicated to helping others. In this article, we will continue to explore: Is Christians Against Poverty a solution to consider?

The Aim of Christians Against Poverty
Christians Against Poverty (CAP) is a charity that was set up to offer help to people who are in debt. It is a national organisation that was founded in Bradford in 1996 and the charity now has an extensive range of services, all of which are designed to provide support and assistance for people who are in financial difficulties.
How Christians Against Poverty Can Help
The original aim of the charity was to help those who were struggling with debt and this was achieved by the charity providing expertise in negotiating with creditors and helping families to organise a budget for the future.
Since the expansion of the organisation, Christians Against Poverty now has a wider range of services and all of these are free. The debt counselling service has staff who are fully trained in all aspects of the psychological impact of debt and these experts are on hand to help everyone. It does not matter whether they are at the point of insolvency or bankruptcy or just need help with arranging a workable settlement with creditors.
You can use these details to contact CAP:
| | |
| --- | --- |
| Christians Against Poverty | Contact Information |
| Website | https://capuk.org |
| Email | info@capuk.org |
| Telephone | 01274 760720 |
| Address | Jubilee Mill, North Street, Bradford, BD1 4EW |
Is Christians Against Poverty a Solution?
Some of the people who find themselves deep in debt have reached this point because they have succumbed to an addiction. This could be alcohol or gambling and there are many cases where ordinary people have become dependent upon prescription drugs which have been given by a well meaning doctor to relieve symptoms that are related to financial problems.
The Christians Against Poverty organisation runs groups called 'Release' which have been set up to tackle addictions and which are based upon the twelve steps course so well known from Alcoholics Anonymous.
The twelve step programme can be of assistance as it attacks all the causes of addiction and helps people to change direction by giving them back the power over their own lives.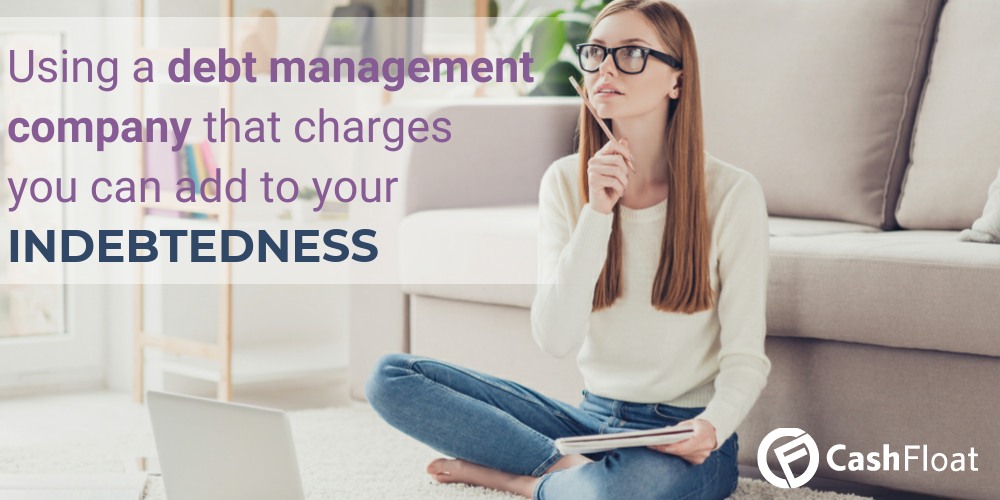 Budgeting Courses offered by CAP
One of the problems with debt is that it can be an ongoing situation even if some well wisher were to pay off all outstanding debts. So, Christians Against Poverty runs budgeting courses that teach people how to manage their money by giving priority to essential living needs. Trained counsellors will help participants to set up a realistic budget that will include setting aside enough funds to make affordable payments to creditors.
A Debt Coach is assigned to each person and he/she will explain how the budget works and how to stick to it. Debt coaches and counsellors are able to make home visits to those who live near enough to one of the Debt Centres.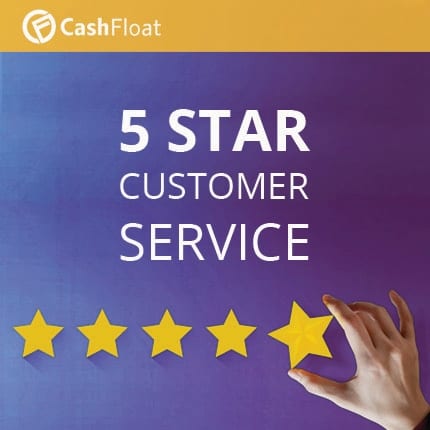 Setting Up a Plan with CAP
If you are in the throes of a severe debt situation then Christians Against Poverty can help you through the tricky road to declaring yourself insolvent or bankrupt. There are a number of forms and petitions which need to be presented to the court and if this is the option that will help to get you out of debt then the charity can help you through it.
If a debt management plan is feasible then the charity will work out the details and organise a monthly payment which will cover all your bills and pay off your debts albeit slowly. It is also possible to build up savings through a Christians Against Poverty plan.
The overall intention of the many services that the charity offers is for you to end up free of debt within a five year period.
The Christians Against Poverty Job Club
One of the most innovative ideas that has come out of Christians Against Poverty a local job club. This was started as a service in 2013. The charity is aware that unemployment is one of the main reasons behind family poverty in the UK. Being unemployed and in debt is quite soul destroying so one of the ways that the charity aims to be of extra help is by offering practical help for those seeking work.

If you have been unemployed for a long period of time, both confidence and skills can be at a low point. Being rejected after applying for a job leaves you feeling unwanted and unable to help yourself with financial problems.

The Job Club gives advice and support to the unemployed and can help with training courses, creating up to date CVs and interview techniques. There is an eight week course which covers all aspects of getting back into work and the emotional support that underpins the course is as important as the practical skills which are taught.
Christians Against Poverty Life Skills
Just getting through daily life can sometimes be difficult especially when circumstances have resulted in debt. Worrying about money can distract you from your family relationships and from doing your job. In addition, one of the most common problems that arises from debt is mental health. Depression, anxiety and low self esteem are commonly suffered by people who have money worries. This is where the Christians Against Poverty Life Skills group can be of help.

The group runs an eight week course that aims to give assistance to those who are struggling with life by equipping them with some life skills which will enable them to manage when the pressure of coping day to day gets too much.

A life skill is anything that will help you to achieve a better quality of life, something that is often lacking for those who find themselves in debt.

Life skills which can be of help for those in debt include learning how to manage money when on a low income, how to organise shopping and cooking on a budget and how to live a healthier lifestyle without overspending. e.g. walks instead of the gym.
How you can Help Christians Against Poverty
Unlike some other organisations that are funded by government money, Christians Against Poverty is a charity that relies totally on donations and volunteers who work in the various services that the charity provides.
Christians Against Poverty has a bank of volunteers who run the Job Clubs and Debt counselling services and who organise the financial negotiations with creditors. These people are all highly skilled at what they do and are not amateurs so you can be sure that you are in good hands.
Unfortunately, due to the lack of funds the charity is unable to help everyone but the good news is that every week, there are more and more people who donate to this worthwhile organisation.
Donations are left through legacies and many people choose to donate through their monthly salary. Over 275,000 people in the UK make regular donations to Christians Against Poverty and these people are helping to transform the lives of the thousands of people in the UK who are trapped by debt.
In the next section of the articles, we will take a more in depth look at the debt counselling that is available through Christians Against Poverty.