The 2022 Guide to Debt Management Plans
– Chapter 27
How do PayPlan differ from the other debt management companies out there? Read on with Cashfloat to see if this company may be the right one for you.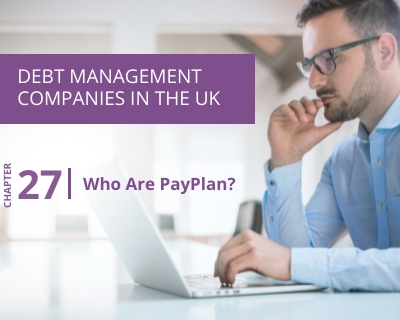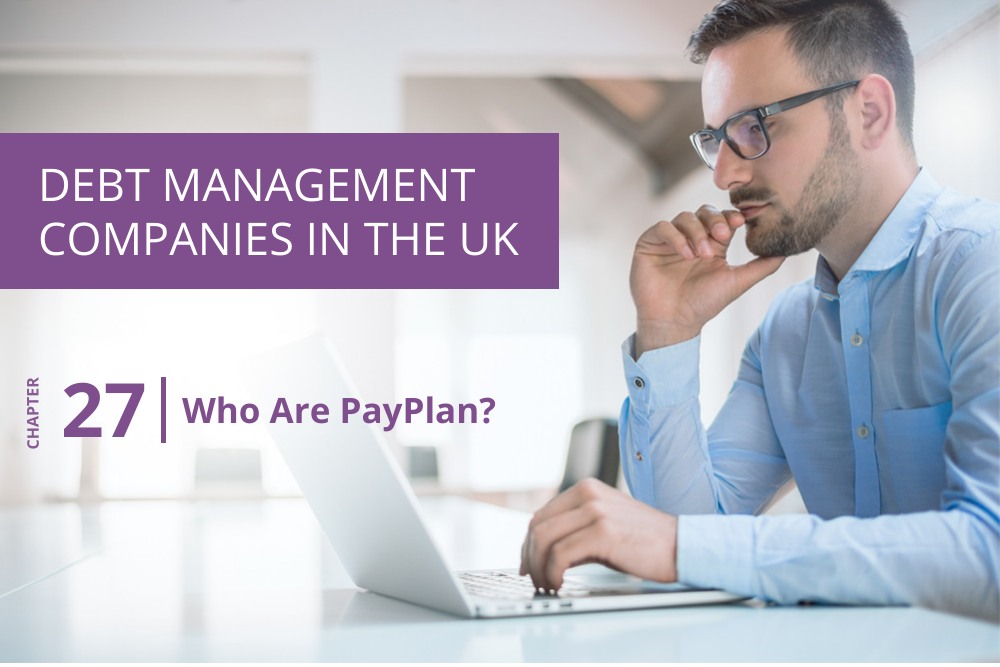 Article highlights
PayPlan help over 100,000 people per year to deal with their debt
PayPlan specialise in debt management for the self-employed as do Business Debtline
Cashfloat.co.uk offers UK consumers quick loans that are payable in instalments. Our short term loans should never be used to solve long term debt problems. Instead, an effective solution is to seek professional debt help.
In this chapter we will discuss PayPlan, which has been in the financial industry for almost 30 years and offers free debt advice and debt management services. One of the free services they provide is debt management plans (DMPs) and these are what the rest of this guide is about.
Free Debt Advice and Debt Management Services
People who find themselves struggling with debt are able to go to PayPlan for professional and impartial advice on how they should tackle the problem. As well as giving guidance on how to approach debt, PayPlan are also able to help people through the whole process of recovering from debt. While this organisation is not actually a charity, they are able to provide all of their services for free. This organisation is free, impartial and comes highly recommended throughout the financial industry. The aim of PayPlan is to help people find a solution to their debt problems and to reclaim their lives.
Take Control Of Debt
Debt is a problem that can eat away at every part of a person's life. The constant worry about whether or not you can pay the next electricity bill or meet the next demand for council tax creates a lot of stress. This stress can go on to affect your performance at work, in your family relationships or in other areas of life. For people who find themselves in this situation, it is essential that they find a way to escape from it.
For most people, the most helpful thing they can do for themselves is find good support. Good advice on what the right way to approach a debt problem is is essential. On top of this, ongoing support while a person finds a way out of debt can make the difference between success and failure. Payplan are able to provide this support.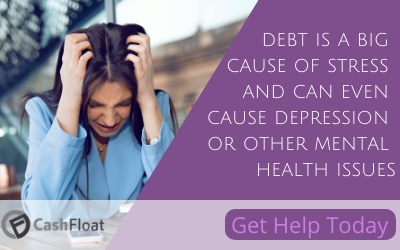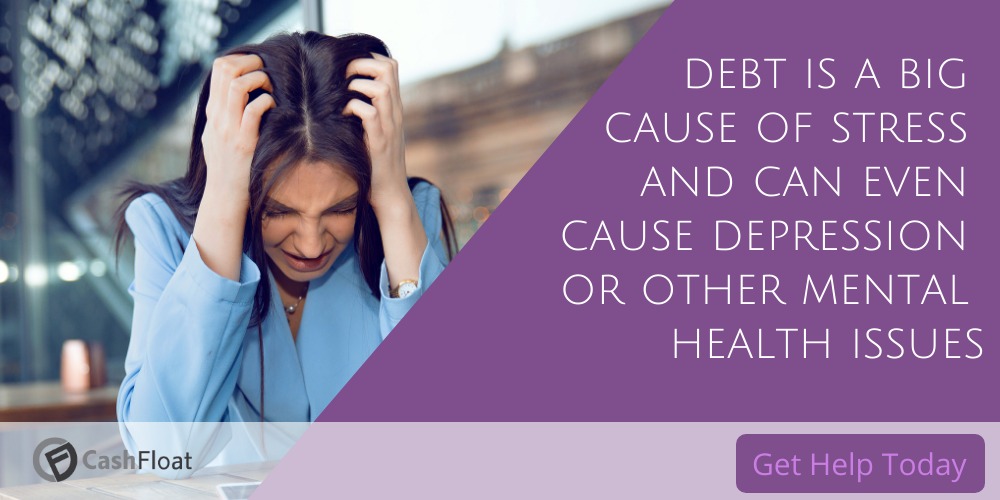 Why You Should Use PayPlan or a Debt Charity
Throughout this guide to debt management plans we have advised that people should seek debt support from either PayPlan or one of the UK debt charities. This is rather than from a debt management company. PayPlan and the debt charities provide their services for free and are professional and impartial. This compares to debt management companies, which are commercial businesses. These companies charge a fee for their services and have been known to give bad advice to their clients.
When it comes to debt management plans, for example, the unique system of funding for PayPlan DMPs means that all of the money you pay goes directly to your creditors. Debt charities do the same thing. Paying for a debt management plan is always a bad idea and there is no reason to do so. Having a free debt management plan will allow you to clear your debts quicker and will give you a better chance of success.
What Do PayPlan Do?
PayPlan provide free debt advice and debt management services to people who are struggling with debt. PayPlan help people to find the right way to approach a debt problem and also support people the whole way through their recovery from debt. Having been founded in 1992, they also have nearly 30 years experience of doing so. They are one of the largest providers of debt debt advice and management services in the UK. They have helped over one million people to escape from debt since they have been founded. Annually they help over 100,000 people to manage their finances.
Watch this video to learn how PayPlan assisted Kristina in tackling her debt:
Debt Advice
The first stage in overcoming a debt problem is deciding what the best way to tackle it is. The vast majority of people are unaware of how debt can be tackled and will need help to decide what they should do. PayPlan provide free, impartial and professional advice to people who need help with their debts. Receiving good advice is very important, as it is important that people who are in debt do not follow an inappropriate course of action. Following the wrong course of action could cost a person a lot of money or make their situation worse.
Finding a Debt Solution
PayPlan provide good personal debt advice either online or over the phone. The online advice that is available is as comprehensive as what is available over the phone. Debt advice will help a person decide what they should do to overcome their debt problem.
There are many ways to tackle debt problems. These different ways are known as debt solutions. This guide is devoted to debt management plans and these are one type of debt solution. Under a debt management plan, someone who is in debt will negotiate lower monthly payments with their creditors. Following this, they will then repay their debt in full over a longer period of time than they had originally planned. DMPs are not the only way to tackle debt. There are a large number of debt solutions. Other examples are individual voluntary arrangements (IVAs), debt relief orders and bankruptcy. Making the right choice can be difficult.
PayPlan help people to choose the best debt solution for themselves. After looking in depth at a person's personal situation they will make a recommendation based on their extensive experience of dealing with debt. Knowing what the best thing to do is will usually ease a huge amount of a person's worries and will allow them to progress according to a plan.
Online Information
As well as providing personal debt advice for individual people, they also have a number of online resources, which provide information on a range of debt related issues. Their online resources provide information on topics ranging from bailiff and debt collector action to what you can do to avoid debt having an effect on your health. If you are in need of information, their library of information is a good place to go.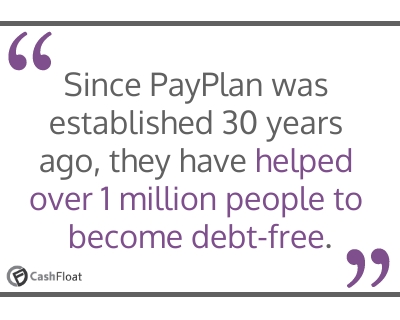 Debt Management Services
As well as helping people to decide how they can approach a debt problem, PayPlan can also help people the whole way through their chosen debt solution. There is often an amount of work that goes into arranging debt solutions and there may be ongoing work needed while someone works their way out of debt. PayPlan will do a lot of work for people who are in debt and will provide guidance as a person progresses.
Practical Support
For a debt management plan to work, for example, there are a number of things to do. Careful budgeting and planning is needed to ascertain how much a person can pay towards their debts. After this, negotiations need to be made with creditors to reduce monthly payment amounts and also, usually, to arrange a freeze of interest and fees. Following on from this, ongoing management of a DMP is necessary. PayPlan do all of this work for a person, for free.
As well as debt management plans, PayPlan are also able to make arrangements for other debt solutions. PayPlan also administer individual voluntary arrangements, for example. Similarly to a DMP, for an IVA, PayPlan will arrange your budget and communicate with your creditors to ensure that an IVA begins successfully. They will also provide guidance to people, where they need it, while their IVA is ongoing.
Where PayPlan aren't able to actually provide a service themselves, they will pass you on to a reliable organisation who can. The important thing is that you will receive help to arrange a debt solution and will have the right support while it is ongoing through PayPlan.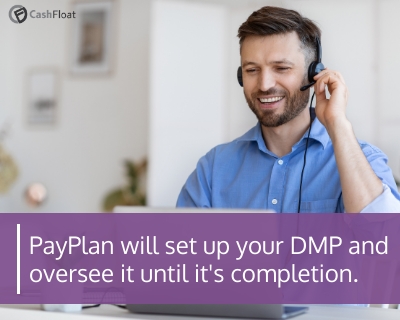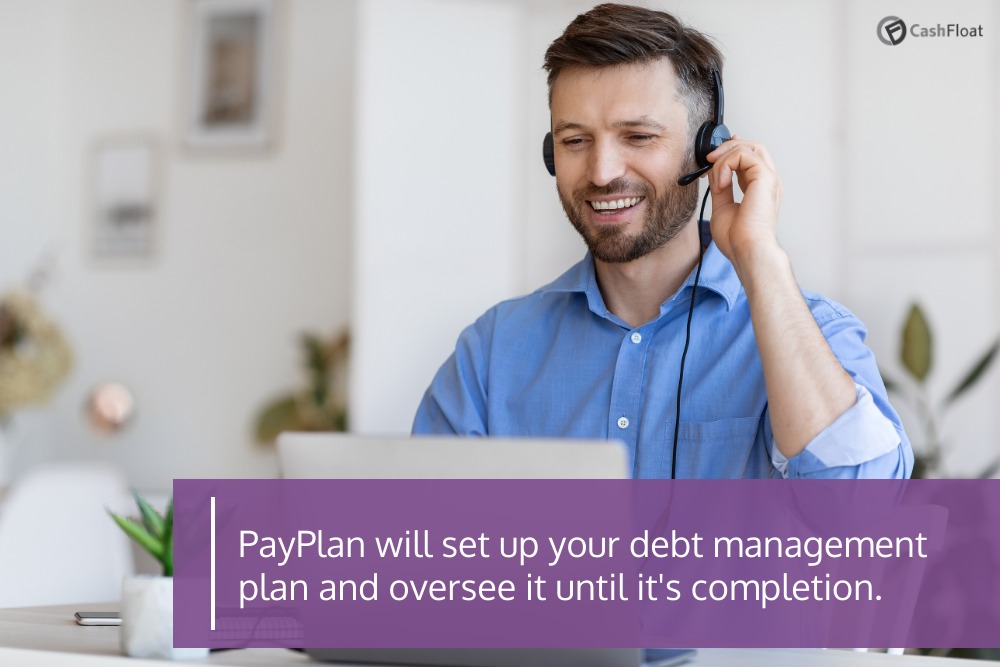 Self-Employed People and Residents of Scotland
PayPlan are good providers of support to people who are based in Scotland and to people who are self employed. There is different legislation in Scotland, meaning that some debt solutions which are available in the rest of the UK, aren't available in Scotland. IVAs, for example, are not available in Scotland. The equivalent debt solution there is a trust deed. PayPlan are able to administer a trust deed through PayPlan Scotland.
As well as being good providers of support to residents of Scotland, PayPlan also provide good support to people who are self-employed. Some charities are less well equipped to deal with self-employed people due to the complexity of debt situations which they often find themselves in. If you are self-employed and in debt, PayPlan are a good organisation to go to. PayPlan provide specialist self-employed IVAs, for example.
How Are PayPlan Funded?
Many people wonder how PayPlan are able to provide their services for free if they are not a charity. PayPlan are funded through donations they receive from the credit industry for their debt management plans. Rather than charging people who use their services, the companies which receive money through debt management plans will often agree to pay a donation to PayPlan. Despite the fact that they are funded by the credit industry, PayPlan remain completely impartial and are not affiliated with any creditors.
Contact PayPlan
If you are struggling with debt and are looking for a solution, then don't be afraid to get in touch with PayPlan. Their advisors are friendly and always do their best to help people find the best way to tackle the problem. Here's how to get in touch:
| | |
| --- | --- |
| Payplan | Contact Information |
| Website | https://www.payplan.com/ |
| Telephone | 0808 278 9044. Lines are open 8am – 8pm Mon-Fri and 9am- 3pm on Sat |
| Online Contact Form | Available here |
In Summary…
If you are struggling with pressing debts such as payday loans to pay off, it is reassuring to know that there is free help available and that you will be able to escape from the situation. PayPlan is an organisation which is able to provide free, professional and impartial debt advice to people who are struggling with debt. Getting good advice from PayPlan could help you to find the right way to approach a debt problem. As well as providing advice PayPlan are also able to provide in depth support to people the whole way through their recovery from debt.