A Guide to the Welfare System in the UK
– Chapter 7
Did you know that in addition to council tax benefits, you can receive support to help you study such as free books or grants from your local council. Read on to find out how to apply.
Story highlights
Reductions in Council Tax are available if you are on a low income or unemployed.
Local authorities offer help with travel costs with bus passes as well as help with the purchase of school uniforms.
In this chapter, we will give information on other assistance available from local authorities such as help from local Social Services, Council Tax Benefits, Disability Grants and help with travel and school uniforms.
We will also consider the position of people – both the young and adult learners – who wish to continue or finish their education but are on a low income. We will see which bursaries and grants are available for them so they can compete in the job market.
However, the guidelines that we give here are often generalisations. You might find that your local authority is slightly or entirely different.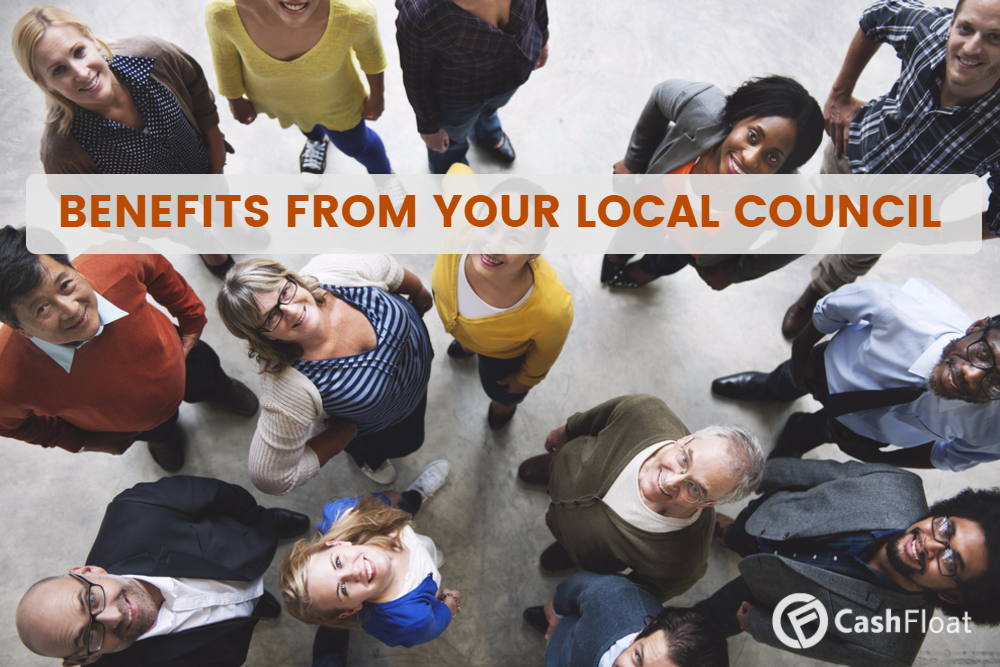 Council Tax Benefits
In this article we will discuss the following benefits:
Council Tax Reduction
Social Services From Local Councils
Disabled Facilities Grant
Other Support from Local Councils
Support And Financial Aid For Education, including:

Discretionary Learner Support
16 to 19 Discretionary Bursary
16 to 19 Vulnerable Student Bursary
Grants & Bursaries For Adult Learners
When you apply for a benefit such as Jobseeker's Allowance, you know that the rules of eligibility are the same for everyone all over the country. That applies equally to the payments given. Unfortunately, this doesn't apply to benefits from local authorities. The benefits that you receive from your local council such as Council Tax Benefits can vary widely from one place to another.

With the central government cutting funding for local authorities, the budget that local governments have depends on how much they can raise from Council Tax and business rates. What this means is that if you live in an affluent area, your local authority has more money to allocate for Social Services and Council Tax Benefits. For less affluent areas, the opposite is true; they cannot spend the money if they do not have it. So areas with higher amounts of low income families, who rely on no guarantor loans to help them get through the month, actually have less money available for Council Tax Benefits.
Council Tax Reduction
Here's what you need to know about reductions in council tax:
Reductions in Council Tax are available if you are on a low income and/or state benefits and whether you own your own home or rent.
The amount of your Council Tax Benefits depends on where you live, your income, your savings, your circumstances and the members of your household.
You apply directly to your council for a reduction and may have to provide proof of earnings, savings, etc.
You can receive a reduction in your Council Tax if you are on a low income and/or receiving benefits. It does not matter whether you are a homeowner or a tenant.
Whether you are eligible for Council Tax Benefits will depend on;
Where you live – each council has its own scheme.
Your household income – including earnings, benefits and any savings.
Number of children
Any disabilities
If other adults live in your home such as non-dependants.

How To Claim For A Council Tax Reduction
To claim for Council Tax Benefits, you deal directly with your local council. You will need to supply them with your National Insurance number and may be asked to provide evidence of your income, savings, etc. Your local authority will make a decision within 14 days of your claim. They will notify you in writing. If they refuse or do not reduce your council tax as much as you believe they should, you can ask for them to reconsider their decision.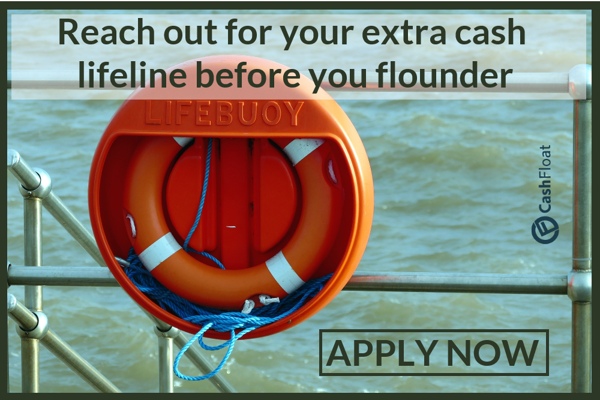 Social Services From Local Councils
Local authorities will pay for some or all the support you need regarding social services as long as you are eligible. This help includes the cost of carers as well as any support you might need as a result of an accident, disability or old age. Community equipment (anything to make your life easier such as phones with large buttons), minor home adaptations and re-enablement (if you have recently come out of hospital and need to adapt to a recent illness or disability) are all provided free of charge.
Means-Testing For Council Social Support
For many of their social services, your local council will carry out a financial assessment to see if you should contribute or pay for the cost of care. To do so, this means-testing will consider your income, tax credits and some benefits. The aim of it is to see how much disposal income you have after after allowing for your disability-related expenses. If you are in a home, they will see how much is left after you pay for rent and accommodation. They will calculate your Minimum Income Guarantee (MIG) which is how much you are estimated to be able to live on. It is the state benefit Income Support plus 25%.

Local authorities will also consider any savings you have as well as property and will not contribute if you have more than £23,250 (including the estimated cost of your house if you are a property-owner.) If your local authority feel that you have deliberately spent or given money away to reduce your capital, they will calculate your contribution as if you still possessed these funds.
Disabled Facilities Grant
Here's what you need to know about Disabled Facilities Grant:
Before receiving any help and support from your local authority for social services, you are means-tested taking into consideration your income, savings and capital (such as any property you own.)
A Disabled Facilities Grant is available from your local authority to adapt a property (your own or rented) for the needs of a disabled person.
The maximum amount for this grant varies from £25,000-£36,000.
After your application and before any construction, there is an assessment to see if the adaptation is both necessary and practical.
A Disabled Facilities Grant is available to help meet the costs of adapting a property to meet the needs of a disabled person. You can receive it whether you are a property-owner or a tenant. To apply, contact your local authority directly.
Like any other social services provided by the council, the grant is means-tested. This means the amount you receive depends on your income and savings even if your landlord has made the application on your behalf. To calculate your contribution, ignore any savings under £6,000.
How much Disabled Facilities Grant will I receive?
England
Max. £30,000
Northern Ireland
Max. £25,000
Wales
Max. £36,000
After your application, the local council needs to carry out an assessment. So, make sure not to start any work until they approve the grant. According to the 'Housing Grants, Construction & Regeneration Act 1996', a Disabled Facilities Grant is mandatory. However, the wording of the legislation says the adaptation must be 'necessary and appropriate' for the needs of the disabled and 'reasonable and practical' concerning the property. This means that the local authority has a reason to turn down a grant just by following this vague wording.
Other Help from Local Authorities
There are other benefits that you might be entitled to from your local council so you should contact their offices. These include subsidised transport on local buses for 16-19-year-olds in secondary education. Families on a low income and/or state benefits can also receive help with the cost of providing a school uniform including the P.E kit.
For the elderly and the disabled, there are also bus passes which allow them to travel free or for a discount using the locally-run bus services.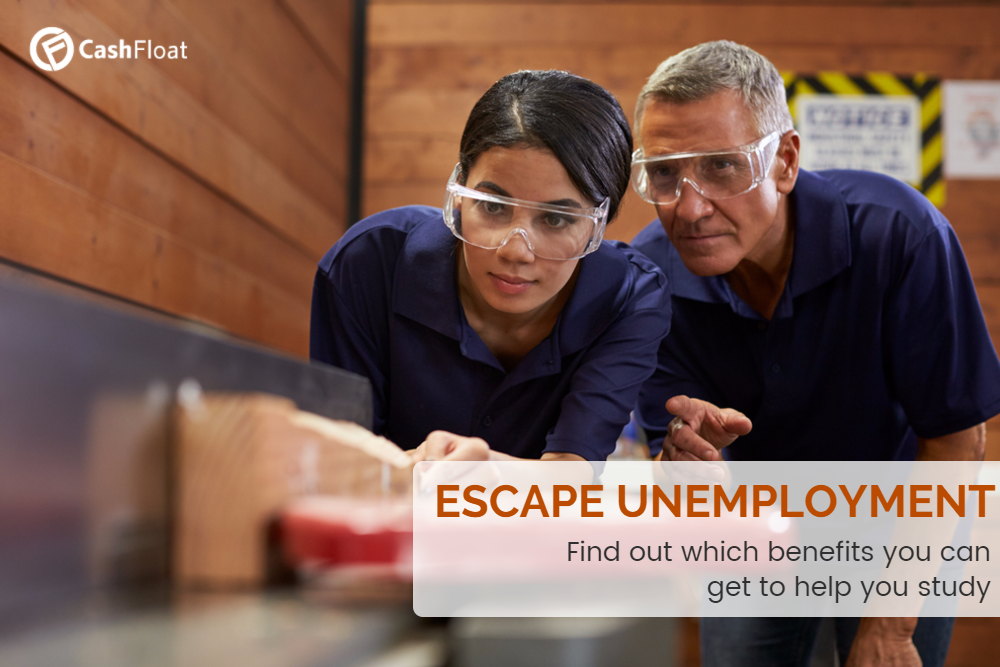 Support And Financial Aid For Education
Here's what you need to know about Financial Aid For Education from your Local Council:
There is financial help available if you wish to do a course in further education to escape unemployment and dependence on state benefits.
Discretionary Learner Support (DSL) is for students of 19+ at Colleges of Further Education; you apply directly to your learning provider.
DSL can pay for accommodation, travel, course materials and childcare (but only if you are 20+).
Youth unemployment (those aged between 16 and 24) was an estimated 12.7% in January 2017. One of the solutions is the provision of vocational training, which allows apprentices to work and learn a trade at the same time. There are some schemes to encourage students away from academic learning and to do an apprenticeship instead.
But what about students doing a course at a local college of further education? After all, education is a way to improve your chances on the job market and escape from poverty and reliance on state benefits. Unlike students doing a university degree, students doing a course are not eligible for student finance such as loans. There are some solutions if you find that money worries prevent you from being able to continue your education or force you to work extra hours which distract you from your studies.

Discretionary Learner Support (DLS)
If you are 19 or over and on a Further Education course, you might be eligible for Discretionary Learner Support. Funded by the Skills Funding Agency, DLS could pay accommodation, travel and/or materials and equipment needed for your course. You can apply for DLS even if you are getting other professional or career development short term loans.
To receive DLS, you should apply directly to your learning provider and it is worth asking the student support staff and National Careers Service if you might be eligible for other funding. If you are unhappy with the decision taken by your learning provider about your application for DLS, there is an appeals procedure.
What will Discretionary Learner Support pay for?
You are a parent and over 20
Discretionary Learner Support can also help with childcare costs
You are a parent and under 20
You need to apply for the 'Care To Learn' to receive childcare support and can receive up to £160-£175 per week for childcare.
There is no set amount for Discretionary Learner Support. You will not always receive it as a cash payment. It could be a payment to a third party (such as your landlord) or you might receive it as a fast loan.
16 to 19 Bursary Fund
Here's what you need to know about Disabled Facilities Grant:
There are two types of 16-19 bursaries: the Discretionary Bursary and the Vulnerable Student Bursary; they have different eligibility rules.
You apply through your learning provider, and you can receive up to £1,200 depending on your circumstances and benefits.
You can use this money to pay for your expenses or trips. But remember that you could also receive help in the form of free meals, books or a travel pass.
Grants and bursaries are also available for adult learners and tend to be course-specific arranged by different professional organisations.
You are eligible for a bursary to pay for education-related costs if you are:
Between the ages of 16 and 19.
Attending a publicly-funded school or college (i.e. without fees) in England, OR
On a training course which includes unpaid work experience.
The bursary can be used to pay for clothes, books, course equipment and transport/lunch on the days you study or train.

There are two types of 16-19 bursary: a Discretionary Bursary and a Vulnerable Student Bursary.
The Discretionary Bursary
The Discretionary Bursary is awarded if you need financial help but do not qualify for the Vulnerable Student Bursary. Your learning provider decides how much you receive and what you should spend it on.
Depending on your needs and your learning provider, the council might pay you back in full or in instalments. They could pay you by cash, cheque or they might deposit the money in your bank account. Instead of money, you could receive a travel pass, free meals or books. Some providers could make a one-off payment to cover study trips or travel for university interviews.
Vulnerable Student Bursary
You might be eligible for the Vulnerable Student Bursary if you have expenses and you are on a full-time course for at least 30 weeks a year. However, you might receive less than the full amount or possibly no bursary if your course is shorter than 30 weeks, you are studying part-time, or you have few expenses (for example, you are living with your parents).
You should apply for a Vulnerable Student Bursary via your school, college or training provider. You should do it as soon as you register for a course. Ask your tutor or the Student Services about how to apply. You might be asked to provide evidence to support your application such as benefit letters. If your course lasts longer than a year, you should check whether you have to reapply every year or whether you are awarded the bursary automatically.
NOTE: To be eligible for a Vulnerable Student Bursary, at least one of the following must apply to you:
Firstly, you are recently left local authority care,
Secondly, you are disabled or receiving Income Support,
Thirdly, you are disabled and receiving Employment & Support Allowance, Disability Living Allowance, Personal Independence Payment or Income Support.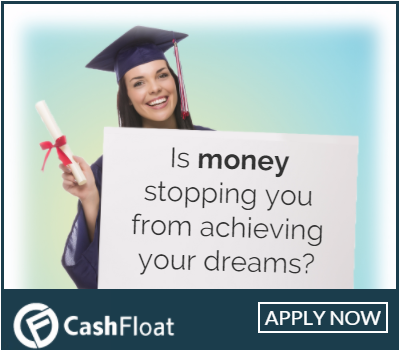 Grants & Bursaries For Adult Learners
Despite your desire to complete or continue your education so that you can compete on the job market, as a mature student you might find it difficult to get by. The help you receive depends chiefly on which course you are doing. For adult learners, funding often tends to be course-specific grants such as the ones available from City & Guilds or Dance & Drama. There are also bursaries for NHS training or Social Work qualifications. Anyone applying for teacher training as a mature student also has access to student finance.
The aid available and the application (deadlines, amounts, etc.) vary considerably from one organisation to another. The best thing is to apply directly to the grant or bursary provider for information about eligibility and so on. Often you do not have to pay these awards back, which can be a huge relief when you are starting a new career and/or have other financial commitments such as a family.
FAQs about Benefits For Council Tax Benefits and Benefits From Your Local Council:
How much of a discount can I get off my Council Tax?
Depending on your circumstances and your local council, you can receive up to 100%.
What happens if my local council refuse to change their decision about my eligibility for Council Tax Benefits?
If they do not reconsider after you have queried their decision, your next step is to appeal to the Valuation Tribunal.
How long do council social services provide re-enablement support after hospitalisation?
Reablement is provided free of charge for six weeks.
How do the council calculate the "means-testing" if the Disabled Facilities Grant is for a child?
If the construction work is for a child under 19, there is no means-test.
How long does it take after the application for a disabled grant for the assessment to take place?
The local authority will carry out an assessment about six months after they receive your application.
Who isn't eligible for Discretionary Learner Support?
You are not eligible for DLS if you are receiving student finance (such as loans for a degree course) or if you are attending a Community Learning course.
Are bursaries for students aged 16-19 only available in England?
No. They are available in the rest of the UK but there is a different scheme. If you live in Scotland, Wales or Northern Ireland, you should apply for an EMA (Education Maintenance Allowance) instead.
In which circumstances can a bursary be stopped?
The council may stop paying your bursary payments if you break the rules. This could be because your attendance record is poor or you misuse the funds given you for a specific purpose.
As an adult learner, how can I find out which grants or bursaries are available?
You should access the Family Action website, which has a grant search tool.
Conclusion of Council Tax Benefits
In this article we discussed many of the benefits that you can claim from your local council and council tax benefits. However, one the most common benefits from your local council is Housing Benefit. We will discuss this in the next chapter.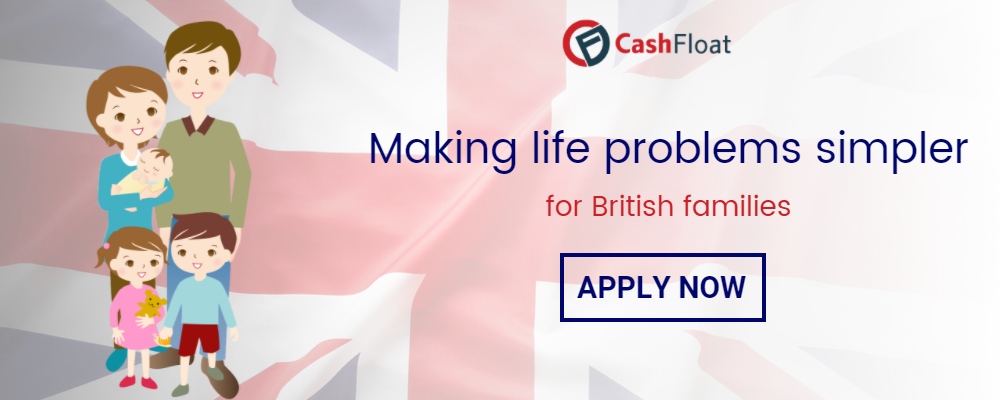 Born a writer, Becky Hall figured she would use her talents productively. So, she became a content writer for Cashfloat, and she loves it. A Business and Accounting graduate, Becky scored high, graduating with a first, but also acquired a professional bookkeeping certificate in addition to her main studies. She always dreamed of becoming an accountant, something she still may achieve, but in the meantime, she is helping to break open a new industry of honest and ethical lending. Becky spends her spare time at the piano, with classical music her favourite choice, but will play jazz to keep her baby happy. Nowadays, though, she doesn't always have much time; Cashfloat has a revolution to make.