The 2020 Guide to Debt Management Companies
– Chapter 15
At Cashfloat, it doesn't matter who you are – we'd like to help. Whether you're a student, a full time employee or a retiree, our blog topics cover a huge range of issues that you may find useful to apply to your day to day life. In this article, we will talk about debt management plans for the retired.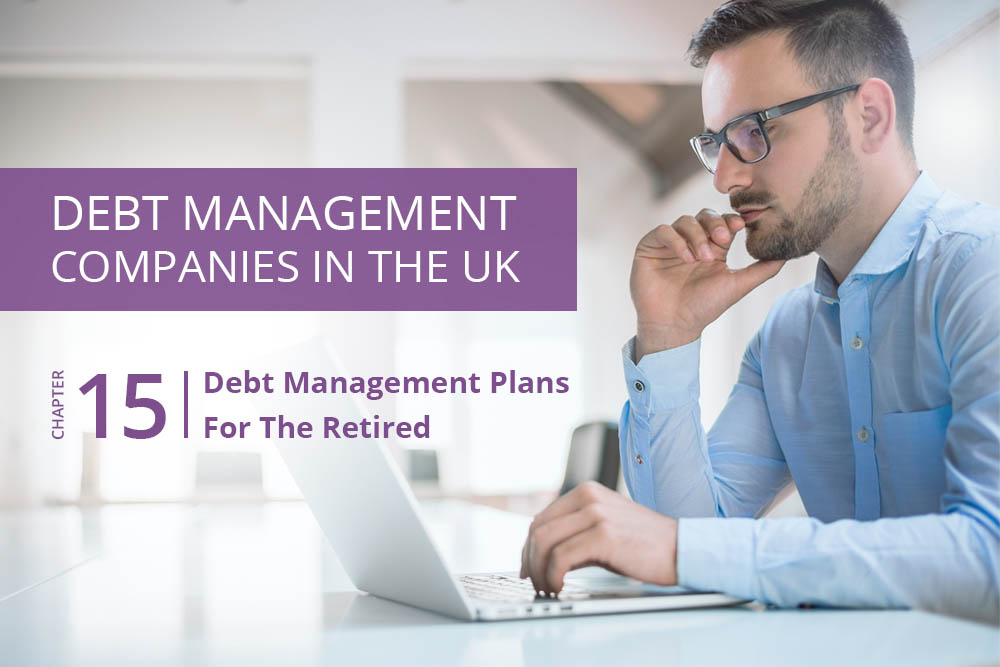 Are You Retiring but Still in Debt?
It is useful to know that there are no upper age limits for setting up debt management plans. But, why would someone nearing retirement or someone who has actually retired need one of these plans?
The simple fact is that the world has changed and it is no longer the case, if it every was, that the young and reckless owe money or continue to get into large amounts of unmanageable debt. Often it is the case that something unexpected occurs. This may be the breakdown of marriage or a relationship. Or, perhaps there is the sudden onset of a long term illness or even the death of partner.
Any and all of these situations can cause income to drop. This, in turn, can develop into a situation where debts start to accrue to such an extent that they cannot be paid on time. What perhaps started out as a manageable repayment plan can become an unmanageable debt. This is when a debt management plan can help.

Age Limits For Debt Management Plans
First of all it it important to stress that there are no age limits for having a debt management plan. This is one part of life where, thankfully, there is no age discrimination so even if you have reached an advanced age you can still take advantage of this method for clearing your debts.
Who Needs Debt Management Plans for the Retired?
If you were dreaming about being retired, you may have a fixed scenario in your head of having sufficient income on which to live comfortably and of being debt free. Unfortunately, these days this is rarely the case. The current economic climate in the UK with the increase in people taking out payday loans from a direct lender and the high levels of personal debts that were racked up during the financial crisis has left a considerable number of retirees in a situation where they still owe money.
There are also some retirees who have been led into bad investments and although they were expecting to receive a good income to top up their pension, the fall in markets has left them in difficult circumstances. Additionally, pensions rarely pay out what is expected, and the changes from final salary pensions to money purchase schemes has been another factor in the record levels of debt amongst older people.
Finally, many older people want to help their children and have taken equity release out of their homes to fund a deposit for a house for their child. Again, a change in circumstances can soon mean that the repayments that were thought to be manageable have become too hard to make.
Getting Help With Debt
The first step to getting help to deal with debt is often just finding out some information. Many older people who were previously never in a situation where they could not make repayments are not often aware of the amount of free help that is now available. Charities such as Christians Against Poverty many be well known in the financial credit industry but many older people have never heard about this kind of help for dealing with debt.
How Can A Debt Management Plan Help?
The first and main benefit to obtaining a debt management plan is that it will help to bring monthly payments for debt down to a manageable level. In essence, this means that you can start to repay your debt and still have enough money on which to live and pay your bills.

If you are older and have never been in this kind of situation before then the worry and stress of being in debt will take its toll. Having to choose whether you pay your electric bill or buy enough food to last the week would put enormous stress on anyone but if you are older it may also lead to serious health problems. Setting up a debt management plan using one of the free debt management companies in the UK can relieve the stress of debt.
Contact From Creditors
Older people who have never experienced any debt in their lives can be absolutely intimidated if they start to receive letters and phone calls from creditors demanding immediate repayment of a debt. And, if there are multiple lenders then the stress can become too much to cope with.

A debt advisor from one of the free debt management services will be able to contact all of the creditors and take away the burden by telling them that all future contact will be through the debt advisory company.
Getting Clear Of Debt
The object of taking on a debt management plan is to get clear of debt. It may take longer than you originally planned but actually becoming financially free from debt is what everyone wants. In particular, older people often have a different set of ethics to younger ones and the idea of owing money is often abhorrent so clearing their good name is of the utmost importance.
Debt Management Plans – What Can Go Wrong?
There are some obvious disadvantages to taking on debt management plans when you are older. Firstly, there is the age factor. Using a plan to clear debts will take longer and may extend to past your retirement age. Retirement almost certainly means a drop in income and if this means that you are unable to meet the commitments of a debt management plan then it could be unsuitable.
However, there are always other options and a debt advisor will be able to discuss what other kind of help is available.
It May Cost More
One of the downsides of taking out a debt management plan is that in the long run the amount you pay back could be more than the current debt. This can happen if a creditor is unwilling to freeze the interest being added to the debt or if they continue to charge extra fees because of the lower payments that are being made.
A debt management plan can also affect your credit score as it stays on record for six years and although you may feel that you never want to borrow money again, if you do apply it can affect the decision of the potential lender.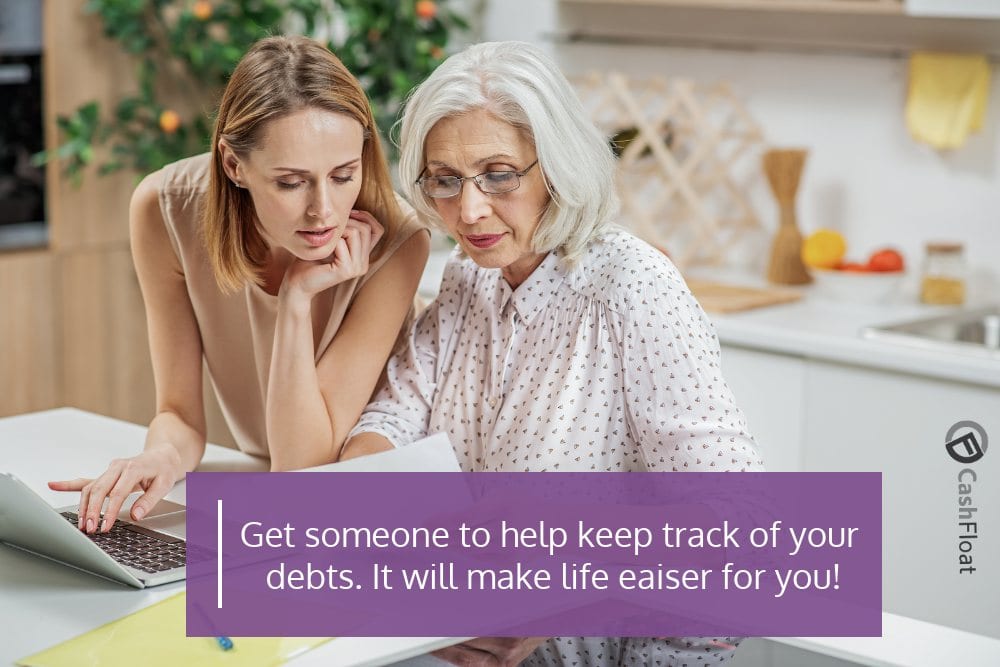 Things To Consider
If you are wondering whether a debt management plan is a suitable solution to paying off your financial obligations then it is always wise to consult an expert. However, there are a number of questions that you can consider before going down that route.
Can you continue to make full monthly payments? Is making the agreed payment leaving you short of money for bills and food? Or, do you actually have some left over after the essentials that can be put towards repayment? Would a freeze on interest charges make a difference to your financial situation? Is insolvency the only way forward that you can envisage?
Looking at all of these questions may help to clarify the best way forward to help you to get out of debt.
At the end of the day only you can decide whether or not debt management plans would be helpful in alleviating the problems of debt. However, there is no need to go it alone. Consulting one of the charities which deal with debt is the first step towards escaping from the mire of money problems. A professional advisor will not judge you and will help you on your first steps towards a debt free retirement.