Financial stress is commonplace in the UK despite low unemployment rates. Cashfloat have undertaken an in-depth analysis of the reasons for, and effects of, financial stress supported by the latest research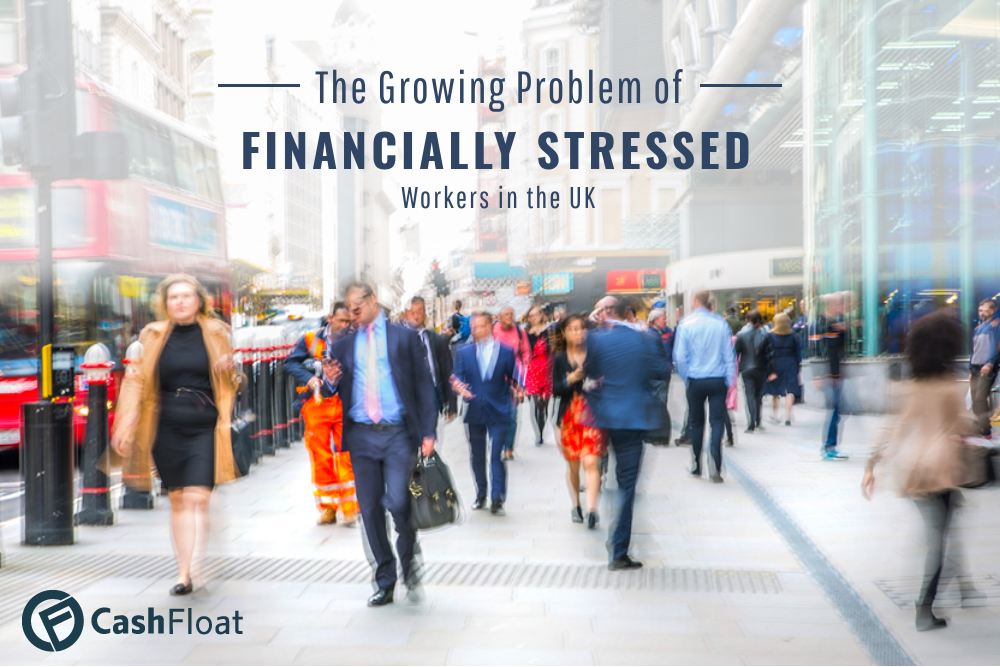 In this article, we provide information about
How workers cope when their money runs out
Why Britons can't make ends meet
How financial stress affects workers' lives
The repercussions of financial stress
Conclusion
Despite the joint lowest unemployment rate since 1978, there is something seriously wrong with the UK economy. 4 out of 5 workers report that they find it impossible to get by from one pay cheque to the next. In this article, we analyse the statistics of the research carried out by the consultancy firm, Vitreous World on behalf of Hastee Pay (the employee pay app) in their 'Workplace Well-being Study'. We look at how Britons cope when their salary runs out near the end of the month. We also look at why they're experiencing financial difficulties before considering what effects financial stress can have on them. Finally, we explain how this financial vulnerability can also have an impact on the entire UK economy.
How Well Do UK Workers Deal with Financial Stress?
You might assume that the obvious person to turn to when their cash is running low is their employer. However, the research by Vitreous World revealed that 43% of the working population felt too uncomfortable to ask for an advance on their salary. There was a gender difference in workers' willingness to approach their employer, with only a third of men (34%) reporting feelings of unease compared to over half (52%) of women.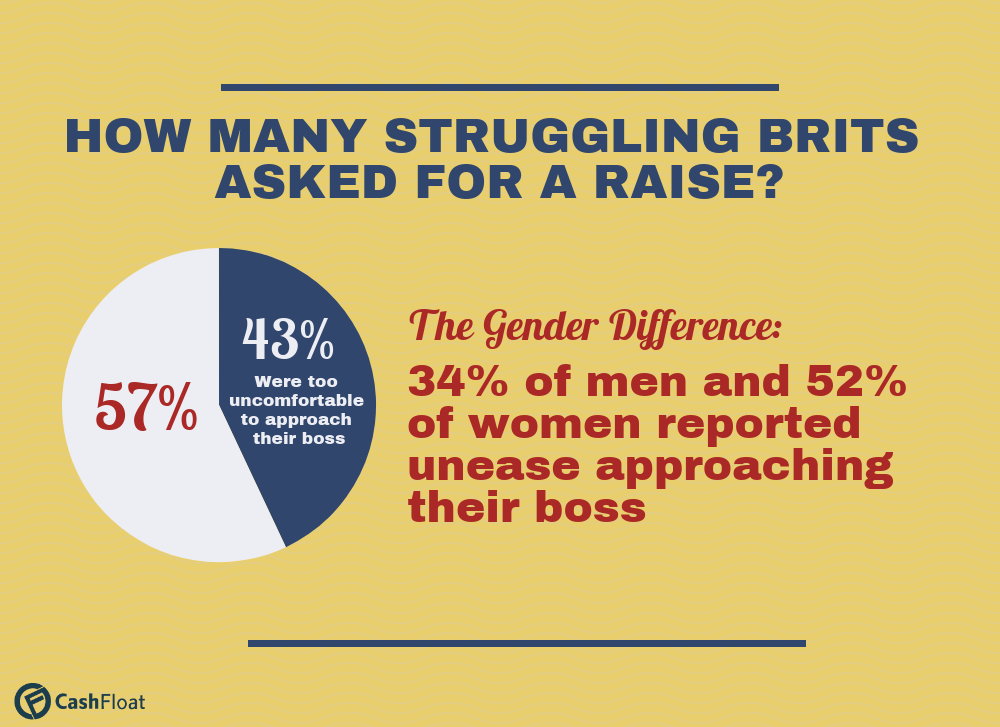 Considering their reluctance to ask their boss for help, the vast majority of Britons turn to the convenience of credit to see them through to the end of the month. 78% of those polled used financial products like credit cards, unauthorised overdrafts and payday loans in the UK. Over half of British workers (59%) used credit cards while 63% said that they used them to cover cash shortfalls on a monthly basis. The 25-44 age group made the most use of credit cards with nearly – of those questioned relying on them.
The extensive use of credit may give the impression that British workers are being extravagant and not drawing up or following a budget. However, do the statistics back up this assumption?
Why Can't Britons Make Ends Meet?
The real reason why Britons' paycheque doesn't last is because of stagnating wages. Although bosses of the FTSE 100 companies awarded themselves annual pay rises of 11% (bringing their median pay up to £4 million a year), in the same period workers didn't fare so well. They received a measly 2% increase which wasn't enough to keep pace with the UK inflation rate of 2.4%. The vast majority of UK workers may be in full-time employment, but their salary is actually decreasing in real terms. Little wonder that they're forced to rely on credit to make up the shortfall.

How Does Financial Stress Affect Workers' Lives?
When people struggle financially and turn to credit, this obviously has an effect on their financial planning and can lead to spiralling debts with those earning under £20,000 particularly vulnerable to financial harm. The overall consumer debt in the UK rose by 10% from 2016 to 2017 and has been called a 'debt time bomb' by the industry regulator, the FCA.
Many of those in the survey reported they had experienced previous difficulties with financial products. Nearly half had had previous problems with payday loans; 45% had had difficulties with doorstep loans while 40% had struggled to repay bank overdrafts.
The day-to-day financial stress and the worry about owing money for high-interest credit products such as small short term loans has had a toll on workers. Nearly – of those in the 18-34 age group reported issues with their mental or physical health as a result of borrowing.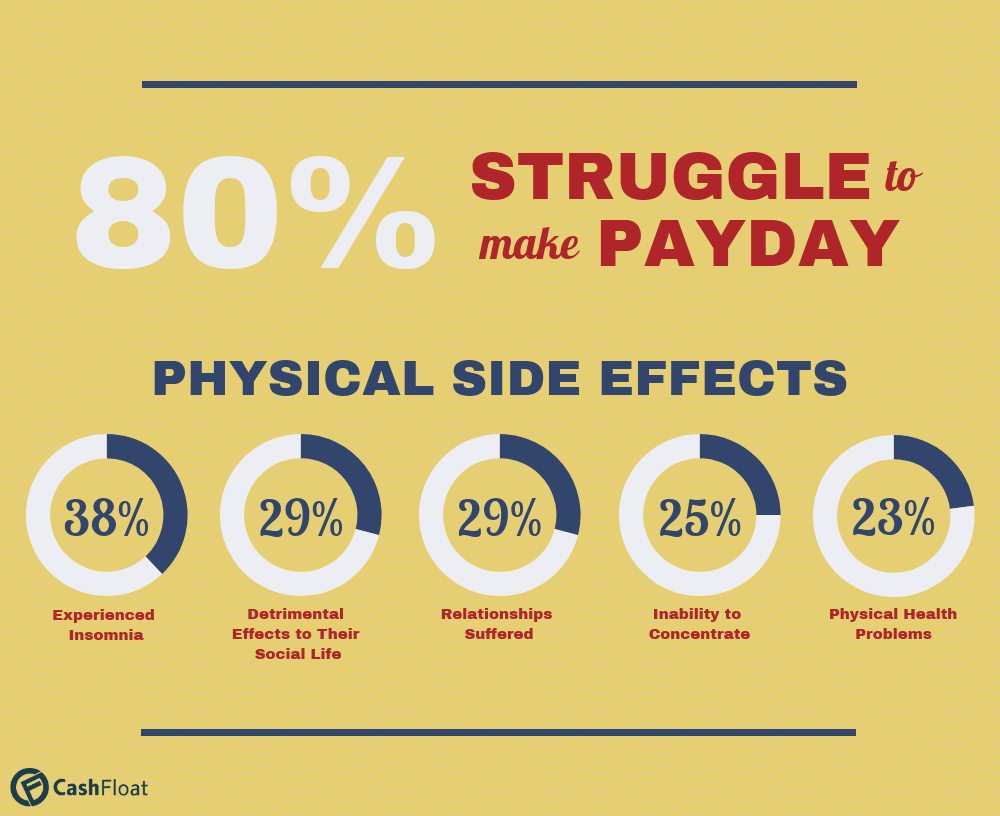 What are the Repercussions of Financial Stress?
It's obvious that a workforce which can only just scrape by on their salaries won't have a large enough disposable income to spend money in the shops. It's no coincidence that retailers in the UK are also facing a crisis with many restructuring their chains with store closures and/or issuing profit warnings. The reason is that many workers can't afford to shop for little more than the bare essentials.
Workers' financial stress has a direct impact on their employers too. Workers who haven't slept properly, worry about debts, can't concentrate or who are physically unable to get to work because of lack of money (nearly a third of those in the survey) will obviously not be able to give their job 100%.
Poor work performance will inevitably lead to low productivity levels. Although the crisis in low productivity levels which has plagued the UK recently is partly due to lack of investment and caution over the possible effects of Brexit, there's no doubt that the performance of workers also plays a decisive role. When combined, all these factors explain why the International Monetary Fund has reduced their predictions for UK economic growth from 2% to 1.7%. They said it was because of weaker-than-expected-activity in the first three months of 2018.
Conclusion
In order to reduce many of these problems, the only possible solution is to ensure that British workers receive a living wage which reflects the actual costs of living in the country. Without financial worries and stress, they will be able to concentrate on more important things: their jobs; increase their work performance and productivity levels; reduce their reliance on credit and have money to spend in the shops to boost the UK economy even further.