How To Save Money On Fixing Home Appliances
– Chapter Twenty Three
Story highlights
Regular cleaning and maintenance will make your home appliances last longer
You can also lower energy costs by keeping your appliances running efficiently
Modern Living And Home Appliances
Every home now has a plethora of home appliances. Some of these are standard, like an electric kettle, and more modern devices like steam cleaners, coffee machines and bread makers. However, all of these appliances need at least a minimum of maintenance if they are to last for a decent lifespan.
Repairing home appliances can be expensive, and you can avoid this if you look after the appliances by keeping them clean and properly maintained. Some simple tips will help to prevent your essential appliances from breaking down. These actions cost little or no money and can be done even by those with no experience of electrical appliances.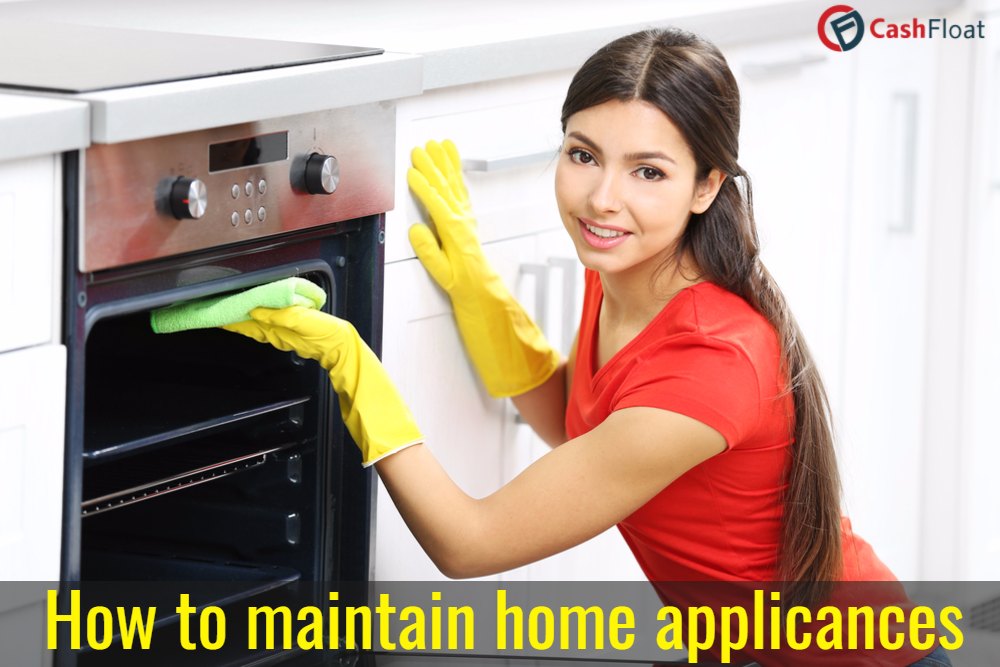 Upscaling your home?
The redecorating part is fun, but you'll also want to check that all your appliances are working. If you're going for a home improvement loan, you'll want to cut back on expenses as much as possible, so Cashfloat's quick and easy tips to keep your appliances in tip top condition will be a big help.
No one wants to experience a washing machine or fridge freezer breaking down. If this happens over a holiday period, it can be even worse. A little research and forethought can help to prevent this from happening. So, take a look at these tips and save yourself some money on costly repairs.
Looking After The Oven And Hob
Although most people understand the need for keeping the oven and hob clean, not many appreciate that not doing so can cost money. A simple job like checking the seals on the oven door when you are cleaning can ensure that these are still a tight fit and that a gap in the door is not allowing expensive heat to escape.
Similarly, keeping the hob clean is important. Dirt or food debris can waste or impair the heat that should go directly towards the saucepans.
Cleaning the extractor fan over an oven and replacing or cleaning filters will also ensure that the extractor does not become clogged and that it works efficiently. Clean the filters at least once every six months.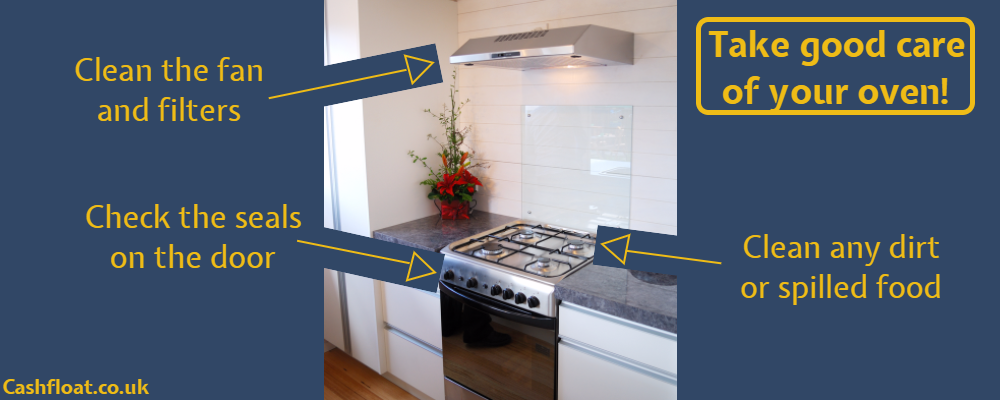 Keep The Dishwasher Working
A dishwasher is a boon to any family where everyone goes out to work. Keep the dishwasher running efficiently by using it regularly, keeping the salt levels topped up, cleaning the filter after every use and not loading dishes encrusted with too many food scraps.
You also need to keep the door seals clean. Every once in a while, you should put the dishwasher on a cycle with a limescale remover. You must clean the spray arms regularly so that they do not get blocked up. Make sure to run the appliance once every six months on empty and hot.
Look After The Fridge Freezer
There are lots of things that can clog up the coils on a refrigerator and freezer. Dust, dirt and pet hairs are just three of the common pieces of debris that can restrict the air flow and this can cause the coils to have to work harder to keep the temperature correct. Use a vacuum cleaner to suck up any dust and debris from the coils.
If the fridge freezer is an old model and needs defrosting on a regular basis, then this will also help it to work more efficiently and make it last longer.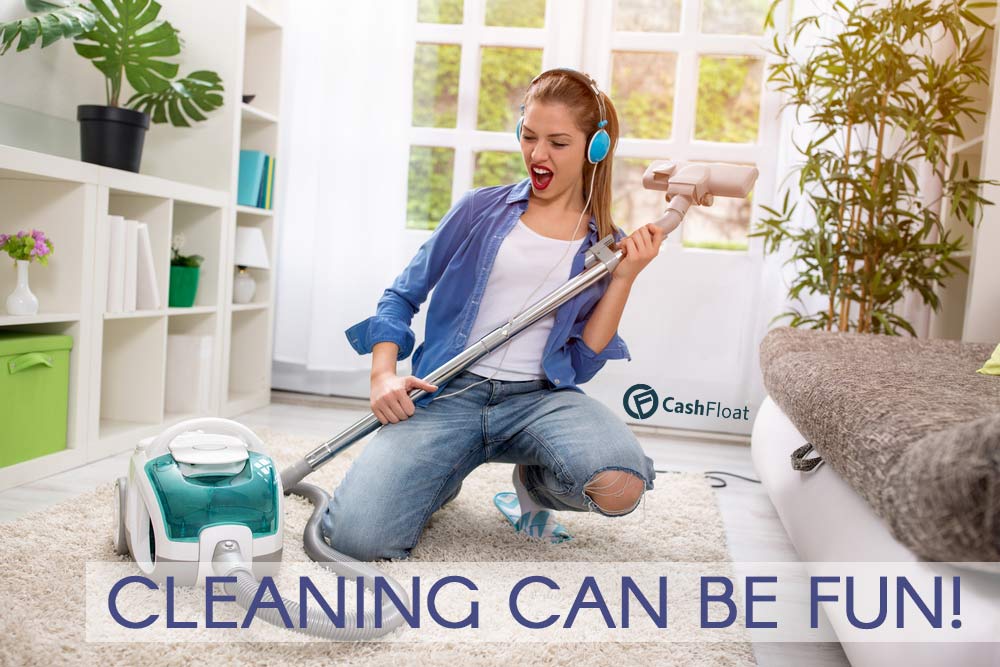 Caring For A Coffee Machine
Everyone loves a great cup of coffee, and now many families have invested in a coffee machine. To keep your coffee machine running at the optimum performance, you should clean and maintain it well.
You should do this regularly and not just once a year. Descaling is the most important task. If you do this at least once every month, you will get years of use out of the machine.
These are the most complex of coffee machines and take the most time for maintenance. However, many also come with the ultimate bells and whistles warning systems that indicate when descaling it desperately needs descaling.
Use the manual to advise you how to take it apart and how to tackle the steam pipe cleaning and other removable parts.
Capsule Coffee Machines are the easiest type of coffee machine to clean. They just need a regular flushing out and descaling to make sure that the hot water runs through easily. If the machine has the milk froth accessory, then this also needs regular cleaning to prevent a build up of milk debris.
Espresso machines have a brew head, and this needs regular cleaning. So do the filter baskets that hold the ground coffee. The portafilter may need cleaning out with a pin or similar small pointy object. Never push the filter coffee grounds in too tightly as this can cause a build up of pressure which may cause a leak.
Descaling All Machines
The descaling process on coffee machines is the most critical. If you don't do this and the machine breaks down, it could invalidate any warranty. If you live in a hard water area, you'll need to descale more often.
You can usually tell when the machine needs descaling as you will notice at least one of:
drips
a disrupted water flow
loss of heat
leaking
Use either the descaler product approved by the manufacturer or any regular descaling product.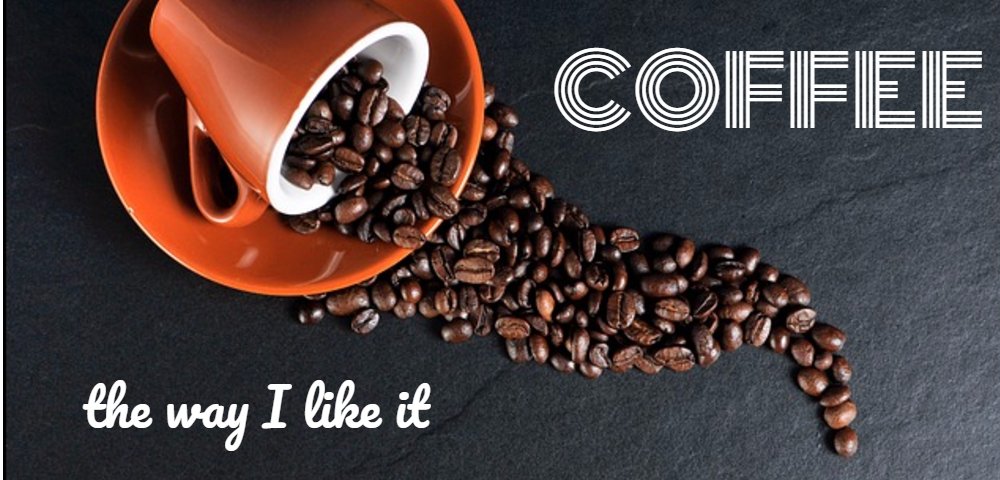 An Efficient Kettle Costs Less To Run
Although an electric kettle is not considered to be an expensive home appliance, it will last longer and work more efficiently if you do some simple cleaning and maintenance. Anyone who lives in a hard water area will know how quickly the element and inside of a kettle can get mineral build up. The buildup not only spoils the taste of the tea or coffee, but it actually now costs more to heat up the water.
Clean The Outside And Inside
After switching off and unplugging the kettle, clean the exterior with a damp cloth. Pay particular attention to dirt around the switch. Cleaning the inside is more difficult but you can buy a generic descaling product. If you want to save money, you can use one of a number of household recipes to get rid of limescale. Why not try this one:

Using the kettle well
Use Only The Amount Of Water You Need
Filling the kettle with only the amount of water needed will help the appliance to last longer. The heating element has to work extremely hard to heat up water. If you always boil the kettle when full this can affect the lifespan of the element.
Never overfill a kettle. Most appliances will have a maximum level marked on the outside. Overfilling the kettle sometimes have more severe consequences as it can overflow and cause burns. The extra water will also generate more limescale.
Empty Out Unused Water
Removing the excess water from a kettle will also help to prevent a build-up of limescale. Just remember to fill it again before use or it you will certainly damage it, and it could be dangerous.
Finally, don't keep opening the lid when the kettle is in use. It will not boil any faster, and you could easily get burned by steam. If the kettle stops working, do not try to fix it. You cannot replace the element in any modern kettle so just go out and buy a new one when it finally breaks down. You can easily purchase a replacement kettle from a supermarket for very little cost.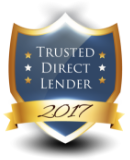 Home Appliances Maintenance Tips
A good way to keep on top of home maintenance for appliances is to create a diary with dates when the next cleaning session is due. In this way you will not forget essential jobs, and your home appliances will work more efficiently and for longer.