A Guide to the Welfare System in the UK:
– Chapter 16
Are illegal immigrants making me lose out? Find out the true facts and figures about illegal immigrants in the UK, with Cashfloat.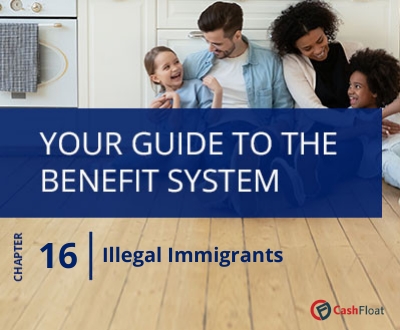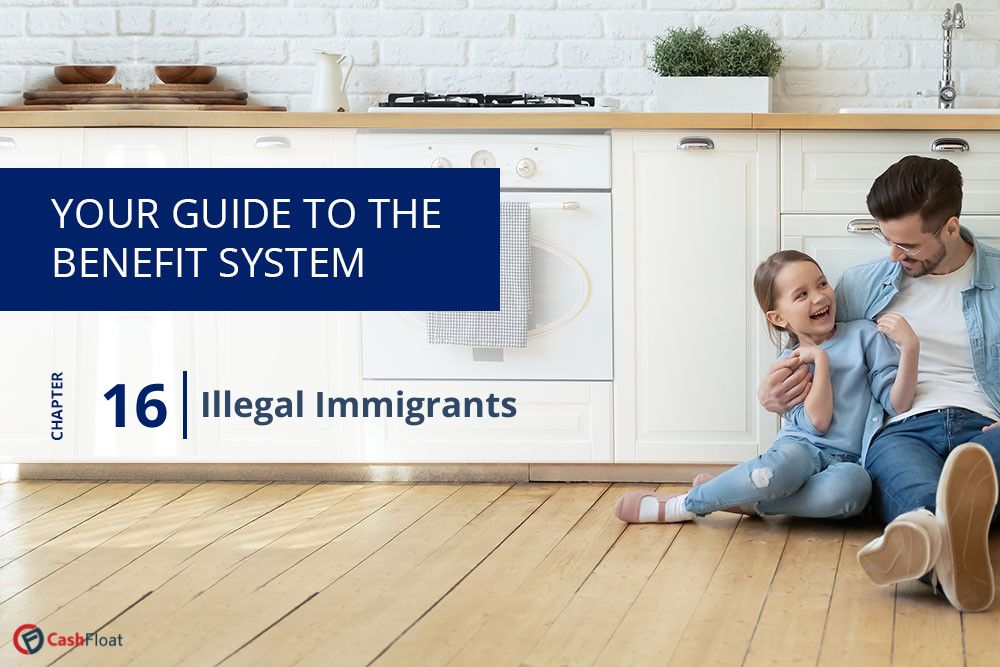 Article highlights
14% of the UK population was born abroad.
Asylum seekers are paid an allowance of £39.63 per week.
Illegal immigrants cost an estimated £1,038-£5,530 billion in lost tax revenue.
In this chapter, Cashfloat turns its attention to the issue of illegal immigrants in the UK. First of all, we will try to pinpoint the exact number of illegal immigrants there are in the UK. We will see if it is true that they tend to come here because of the generous help given in state benefits. Cashfloat will also consider the role of EU countries in increasing the number of illegal immigrants coming to the UK. After this, we ask the question of who these illegal immigrants are and where they come from. Finally, we will look at how much they cost the country in welfare payments, lost tax revenue and by adding to the running costs of the NHS.
Illegal Immigrants UK
Here's what you need to know about illegal immigrants in the UK:
There is a lot of debate about the number of illegal immigrants in the UK. Most estimates put the number between 500,000 and 800,00. One recent estimate put it at 1.2 million.
However, no one has a clear idea as these people prefer to stay hidden for obvious reasons.
The UK is not the first choice for asylum seekers, mainly for geographical reasons.
In 2019, the UK accepted 18,519 applications for asylum.
How Many Illegal Immigrants are in the UK?
It is quite difficult to estimate how many illegal immigrants there are in the UK. For obvious reasons, they are a group of people who are not eager to be found. They face the possibility of being sent back to their own country if they are. This means that many illegal immigrants exist completely under the radar. On top of this, where it is possible to trace people who live here without residency status, there is a lot of debate about how reliable the numbers are and who should be considered an illegal immigrant.
How Many People in Immigration Detention?
An obvious place to start looking at illegal immigration is the number of people who are detained for illegal entry to the UK. The press often uses this as a guide to how many people are sneaking into the UK illegally. The government provide statistics for the total number of people held in detention under the Immigration Act in March each year.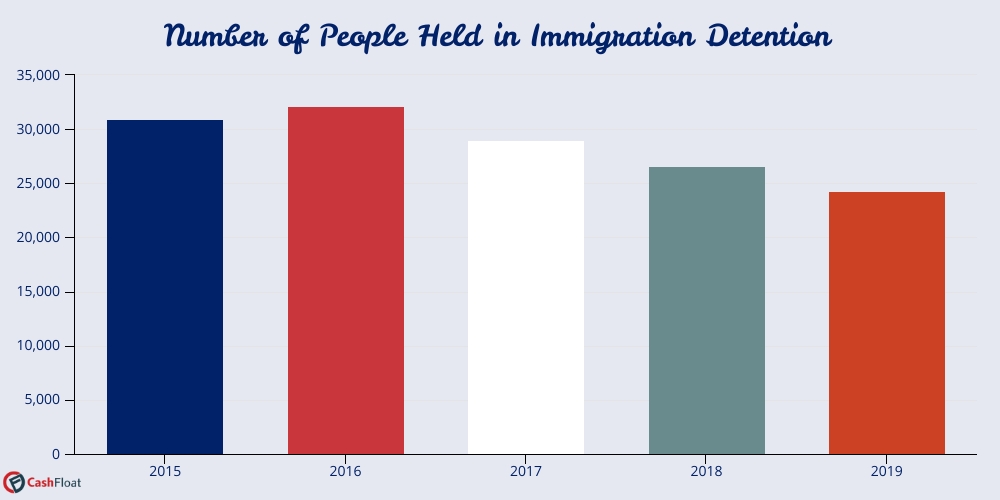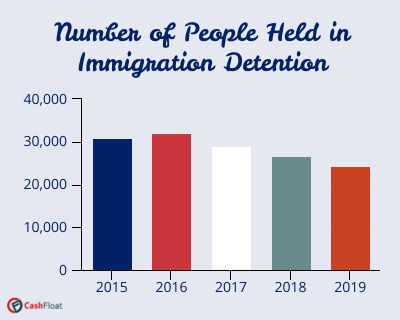 Statistics like this are used to indicate the scale of illegal immigration into the UK, with other estimates of the number of people who go undetected used to indicate the total number of illegal immigrants in the UK. But how many people go undetected? This is harder to know and estimates of the number of people who escape the immigration authorities are usually unreliable.
How Many Non-EU Nationals in the UK
A better way is to look at the number of non-EU nationals who are believed to be resident in the UK without legal status. Generally, EU nationals are allowed to stay in the UK, while people from outside the EU must have a documented legal right to stay. In 2017, the Office for National Statistics estimated that 2.4 million non-EU citizens were living in the UK, of which only 1.5 million had some form of legal residency. This leaves 900,000 people who live here without any legal right and this figure provides an estimate of how many people live in the UK illegally.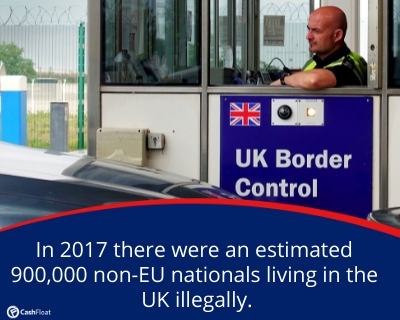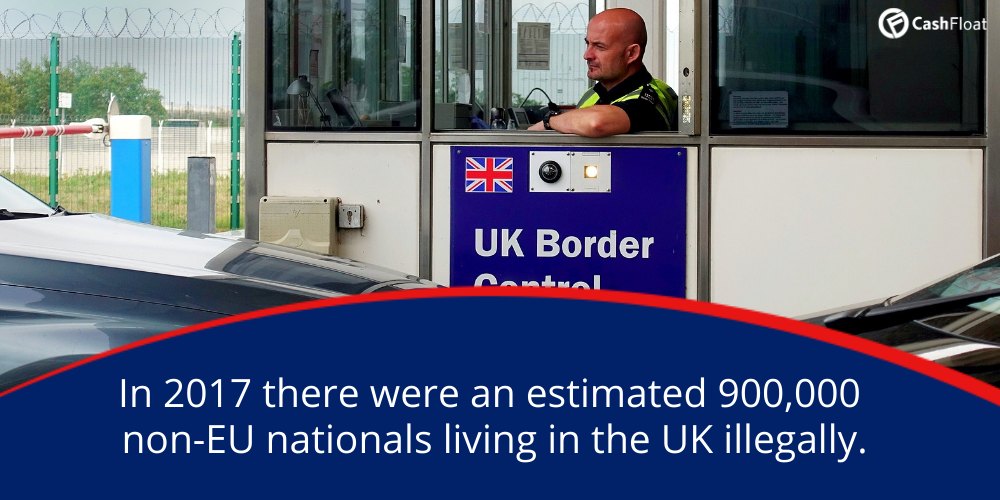 However, this number is debatable. On the one hand, people say that the number of non-EU citizens without legal status who are in this country is too high because it fails to correctly take into account people who have actually left and shouldn't be counted, people who die while they are here and other factors which influence this figure. Alternatively, other people say this number is too low and that even more people go undetected by the system. On top of this, many people point out the number of children born to illegal immigrants in the UK and that this adds to the pressure of illegal immigration.
Other Calculations
In 2019, the Pew Research Center, which is a respected research institute, estimated that there may have been between 800,000 and 1.2 million illegal immigrants living in the UK in 2017. This number was higher than many people expected and caused a lot of controversy at the time. The Pew Research Centre's research looked at the number of non-EU nationals who live in the UK without legal status, as well as other factors to produce this figure.
While this number was a lot higher than many people expected, it could be true. The only real answer is that no one knows how many illegal immigrants there are in the UK. If you look at the many organisations that try to estimate the number of illegal immigrants in the UK, most tend to predict that it is somewhere between 500,000 and 800,000.
Why do Asylum Seekers Choose the UK?
Here's what you need to know about the asylum seekers who come to the UK:
There are many different factors which influence what country asylum seekers choose as their final destination.
The UK has accepted asylum seekers ever since we signed the Geneva Convention. It is not just EU rules which allow it.
Freedom of movement within the EU does not apply to most asylum seekers. First they must obtain citizenship status and this is a lengthy process.
It would not be fair to say that asylum seekers are battering down the doors to enter the UK. According to Infomigrants, the UK has fewer applications for asylum than many other European countries. The chart below shows the ratio of asylum seekers in the UK compared to several other European countries.
This figure also has to take into account the population of the UK. Malta and Greece saw a much larger number of applications per capita of their existing population.
First Time Asylum Applications in 2019, in EU Countries

Country
Received Applications
Applications Per 1000 of existing population
Germany
111,000
1.3
France
87,100
1.3
Spain
80,000
1.7
Greece
47,000
4
UK
32,000
0.5
The reason that so few asylum applications are made to the UK is that, within the EU system, asylum seekers should apply to the first safe country that they come to. The UK is geographically further from the Mediterranean 'escape' route, where much recent immigration has come from. While many asylum applicants, who come to the UK, may have passed through other safe countries before applying for asylum in the UK, they may have reasons for making the extra journey, such as family connections or opportunities for employment.
How do Asylum Seekers Choose Their Destination?
People have many different reasons for choosing where they seek asylum. From research into human disasters throughout history, refugees have traditionally preferred to stay close to their home country temporarily before they can return home.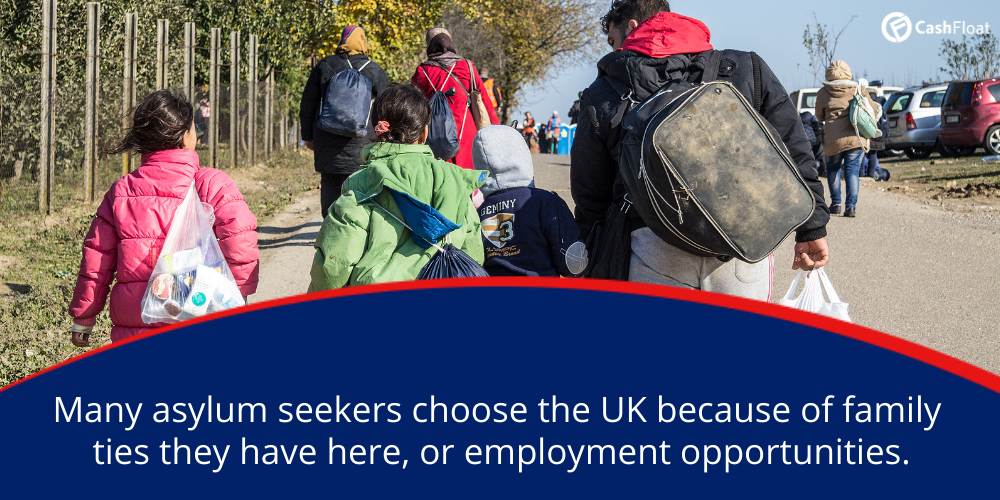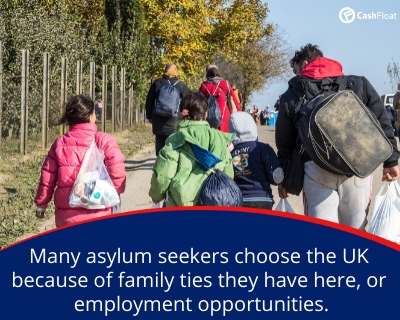 For people fleeing temporarily, the UK is often too geographically distant from their home country. However, with improved transport nowadays things are different. Many people can flee temporarily to the UK and to return home when they are able. The other reason that many people seek refuge in the UK is that they are seeking permanent refuge. Many people are unable to return to their home country and seek permanent refuge in the UK. For these people, the UK can be their primary choice for several reasons, such as family ties that they have here, opportunities for employment that they may have or historical ties that the UK has to their home country, which makes their application for asylum more likely to be accepted.
Do EU Countries Send Asylum Seekers to the UK?
In the period before the Brexit vote, much political capital was made of the claim that thousands of immigrants were coming to the UK because they had been 'forced' upon us by the European Union as part of a quota. The truth is that the UK signed the Geneva Convention and part of this deals with humanitarian crises, refugees and asylum seekers. Whether the EU sent asylum seekers to us or not, we would have been under an obligation to accept those people whether we had been part of the EU or not.
Another complaint was that other European countries were granting asylum seekers asylum and they were then taking advantage of the freedom of movement between member states to move to the UK. It was claimed that, after they were able to come here, they were then exploiting the UK's generous welfare system to claim benefits, such as Jobseeker's Allowance or state-subsidised accommodation.
In answer to this claim, many people pointed out that freedom of movement between member states is only possible if you are a citizen of an EU member country, and gaining citizenship is not something that happens overnight. For example, the legal requirement for the length of residence to apply for citizenship in Germany is eight years. Most European countries have similarly long processes; some demand competence in the national language as well.
FAQs about Immigration in the UK
---
How much of the UK population is foreign born?
According to the Office for National Statistics, 14% of the UK population was born abroad in 2019. That is almost 9.5 million people. However, there are regional variations: in London, the number is 37% while in other parts of the country it is as low as 2%.
Is the lack of social housing due to the increase in immigrants?
While it is true that immigrants do take up some social housing, the lack of social housing is also due to the reduction in available council properties. Foreign born nationals and UK citizens participate in social housing at the same rate as each other.
How many cases for asylum are there each year, in the UK?
In the year ending June 2019, the government said there were 32,693 applications for asylum in the UK.
How many asylum seekers are children?
According to Eurostat, in 2015, of first-time asylum seekers, 29% were minors, 54% were men, and 17% were women. This figure stays fairly consistent in different years.
Where do asylum seekers come from?
In 2019, the top 5 most common countries of nationality for asylum seekers were Iran, Albania, Iraq, Pakistan and Afghanistan.
Illegal Immigrants and Welfare
Here's what you need to know about illegal immigrants and welfare in the UK:
Asylum seekers have their basic needs attended to, but cannot receive most state benefits like Jobseeker's Allowance.
Illegal immigrants normally find it impossible to exploit the welfare system as they are undocumented. If they try, they risk deportation.
Even citizens of the European Economic Area, who live here legally, find it increasingly difficult to receive benefits.
Do Illegal Immigrants Get any Welfare?
Many of the benefits available for people in the UK require proof that the person has been a UK resident for at least 2 of the last three years. How could an illegal immigrant prove that without an entry stamp on their passport? (Or without risking deportation?)
Applying for benefits at Jobcentre Plus is not just a question of walking in and being given everything as people seem to think. Most illegal immigrants will be completely unable to access welfare in the UK.
Do Illegal Immigrants Burden the NHS?
Do illegal immigrants put a strain on the National Health Service? Without statistical evidence, it's hard to quantify. In general, asylum seekers and illegal immigrants tend to be younger and, therefore, less likely to require healthcare. Many illegal immigrants are also likely to be too frightened to visit a hospital in case they are apprehended.
No one knows quite what burden illegal immigrants put on the NHS, although it is likely to be less than a many people think.
For lack of statistical evidence, let's take the example of how much EU citizens cost the National Health Service. In July 2016, the NHS had a deficit of 2.45 billion. £160 million of that was due to treatment given to citizens of the EU. This amount seems negligible when you compare it to all the other costs of running the NHS, such as £1.6 billion for new technology or £2.8 billion for rising costs and wages.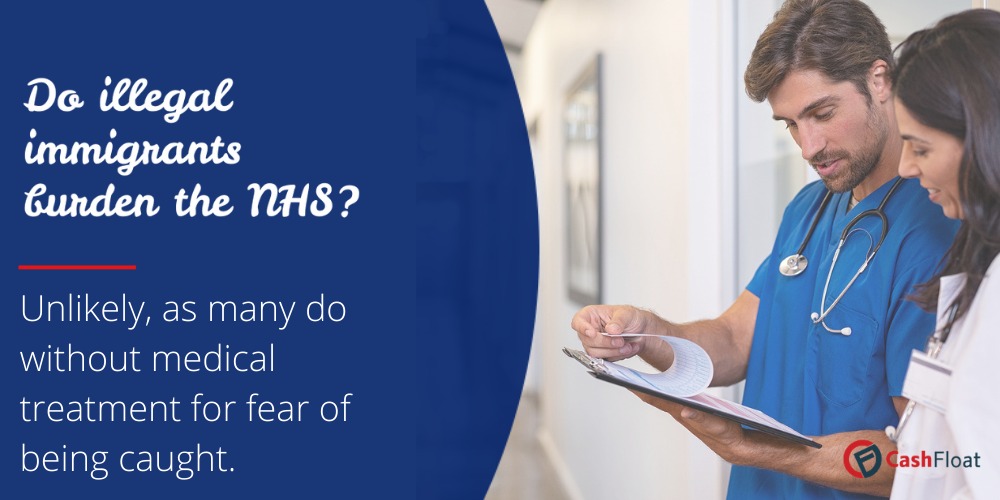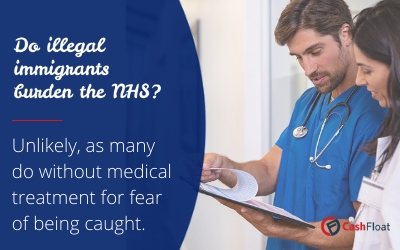 Do EU Citizens Burden the Welfare System?
Citizens from the European Economic Area seeking work in the UK can receive certain benefits. However, things are getting tougher for them as well. For example, they can receive Jobseeker's Allowance, but after six months, it is cut unless they can prove that they have a chance of finding employment. Of course, it is often difficult for them to find work due to the language barrier and, for many of these people, escaping from the welfare system can be difficult even if they have the best intentions.
Do Asylum Seekers Get Benefits?
When asylum seekers come to the UK, they receive basic state support for accommodation, such as a room in a hostel, a weekly allowance of £39.63 for every person in their household and free access to healthcare and education. Pregnant women and those with a child under the age of 3 are entitled to extra support. This aid is relatively similar all over Europe, although other countries are more generous than the UK.
As people 'subject to immigration control', asylum seekers are specifically excluded from receiving benefits such as Jobseeker's Allowance and Housing Benefit and, also, can't take out no guarantor payday loans. This suggests that the welfare state in the UK is not something that initially attracts them. In fact, most people know little about the whole asylum procedure before they set off on their journey. However, some people claim that, in the longer term, they may have intentions of taking advantage of the benefits provided by the state. While in some cases this may be true, many people claim that immigrants to this country are some of the hardest working people and biggest contributors to the system.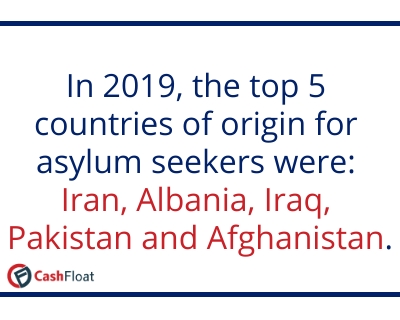 The situation for illegal immigrants is slightly different, in that many of them will remain unable to benefit from the welfare system. Even if they have a passport, they won't be able to use it to claim benefits provided by the UK government. They can hardly go marching into the nearest JobCentre Plus and demand Jobseeker's Allowance. Many illegal immigrants work for meager wages and many cases of exploitation come to light.
Who are the Illegal Immigrants?
According to the Migration Observatory, illegal immigrants are more likely to be people who have overstayed a visa than to be people who have entered the country illegally. Other illegal immigrants are often people who have not stuck to the conditions of a visa. For example, the government may have granted them a student visa, but they have taken up employment.
Employment Figures for Different Nationalities in the UK

Nationalities
Percentage employed
EU Citizen
80%
UK Citizen
75%
Born outside the UK but live here
62%
FAQs about Immigrants and the UK Welfare System
---
Have the numbers of EU nationals working in the UK increased?
According to the Office for National Statistics (ONS), in 2019, there were 2.37 million EU nationals working in the UK. This was an increase of 99,000 on the year before.
Why are there so many European citizens working in the UK? Firstly, the UK was one of the first three countries to open its borders to citizens of new EU member states in 2004. This set a trend of people coming to the UK to work. Secondly, the poor economies of other countries in Europe make the UK an attractive destination.
Why are there more National Insurance numbers issued for European citizens than there are actual European citizens that the ONS estimate have immigrated to the UK?
The ONS calculate long-term immigration, which is immigration for longer than a year. Some people would work and live in the UK (with an N.I number), but for less than a year, and so would be issued a National Insurance number, but not be included in immigration statistics.
Summary: Illegal Immigrants and the UK Welfare System
Cashfloat, who offer payday and small personal loans, have investigated what kinds of people illegal immigrants are and what effect they have on the welfare system. It is hard to put a number on the total number of illegal immigrants in the UK. While there are likely to be many illegal immigrants, it is thought that they put less of a burden on the system than many people think because they are generally unable to access it at all.