Full Guide to Managing Family Finances
– Chapter 29
Discover how to impart some of the most useful money skills to your children. By allowing them to understand key concepts of borrowing and lending money, taxes and the value of digital cash will ensure you are equipping them with the tools to build financially successful lives from the get-go.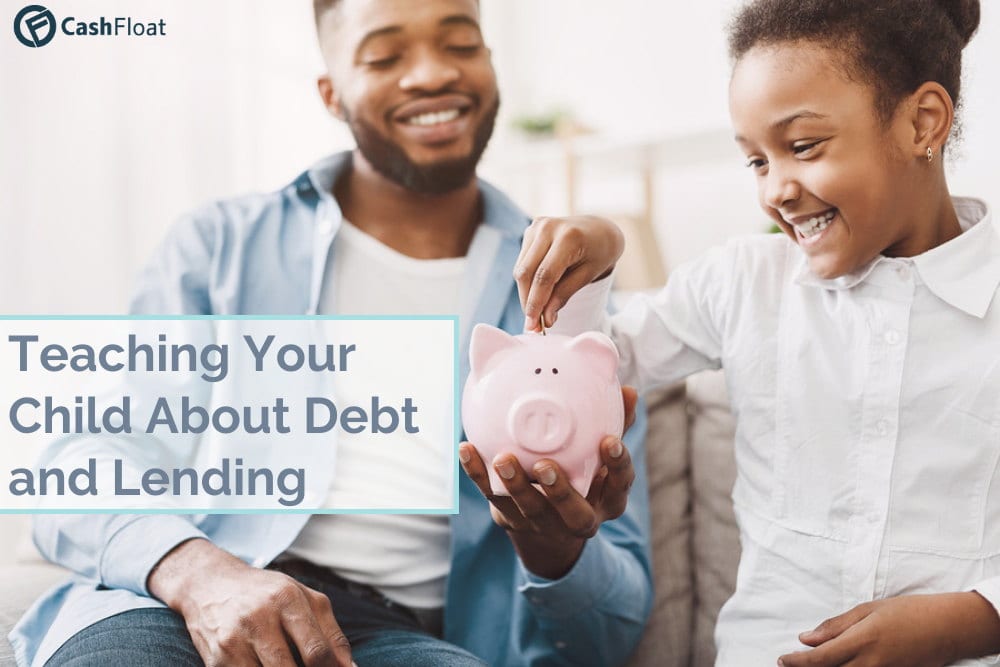 10 Fun Ways to Introduce Money Skills to Your Children
Use a clear jar to save money in – its better for your child to see how much they are saving visually.
Show your child the value of items – count out coins to buy a chocolate or to save up for a toy.
Help your child weigh out the cost – for example, tell them if they buy this magazine, they won't be able to afford a football.
Don't give your child free money, pay them for chores around the house.
Make a rule – no impulse buying; wait at least a day before buying anything.
Insist your child gives 10% of what they earn to a charity. Your child will come to learn that giving affects the giver too!
Part of educating your kids about money is stressing the importance of being content. If they understand that life is about weighing the costs against necessities, they will have learnt a valuable lesson.
When it comes to teaching teenagers, you should get more technical. Firstly, get them a bank account to learn how to manage their money better.
Help them to find a job. This could be anything from tea-time help, dog walking or even cleaning cars. Encourage them to save up for something valuable.
It is never too early to teach your kids to budget. Download a budget app where they can input their 'income' and make a spending plan.
Teaching Advanced Money Skills for Kids
Teaching certain money skills such as understanding, debt and investments is not easy. For the remainder of this article we will bring your practical ways to teach the following money skills and concepts:
Credit and loans
Debt
Taxes
Investing
Understanding Credit and Loans
Teaching children about credit is one of the most useful life skills you can impart. Your child may see you pay for groceries or larger items with a credit card and this is a great opportunity to explain how these cards work.
Your child needs to understand the concept of credit and debit.
Debit – digital money that belongs to you
Credit – digital money that you borrow from a bank or direct lender that you need to be able to pay back with interest. The longer you take to repay, the higher the interest because the banks are doing you a service.
I read this fantastic article about how one parent taught her child the concept of borrowing money. She set up a credit system for her child starting at 5 dollars. If the child was responsibly using the money, she increased the credit limit, if he became reckless and spent money he knew he couldn't pay back, the mother lowered the credit limit. You can read all about her method here.
In a similar way you can teach children about small loans by letting them borrow money from you for a large purchase but insisting that they pay you back in regular amounts each week or month. Allowing children to get 'off the hook' for money they have borrowed is completely wrong as this will give them a skewed view about borrowing money.
Debts: A Responsibility
Show your child the mortgage statement so that they can understand how it is possible to buy a home yet at the same time making clear the fact that the money must be paid back each month.
You need to impart with your children the concept and severity of borrowing money. However, you can explain to them the difference between good debt and bad debt. Good debt is when you borrow for financial stability in the long run, like a mortgage. Bad debt is borrowing money you can not afford to repay and going into debt for things that are not absolute necessities. Explain the difference between owing money on a mortgage and building up debts because your spending has gone out of control.
How Taxes Work
Explaining about how taxes pay for the services we take for granted is probably best left until children are around 12 or older. But, this is another area of financial terminology that will help them to understand that nothing comes for free. You can talk about how the taxes you pay out help towards building schools, roads and even pay for the streetlights in your road. You can also explain how VAT is added to luxury items but is exempt from necessities.
In addition, this would be a good time to differentiate between income tax and the other forms of tax like VAT and council tax. Once children understand that everything has a value and that part of that value is tax that goes to the government they will be well on their way to having a good grasp of how the real financial world works.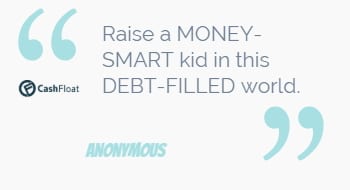 Explain About Investments and Savings
When children are at this age you can also explain about investments. Explain how this is a long term way to increase your savings. By speaking about companies they have heard of like Samsung or Apple you can apply a lesson that they will understand. Explaining how investing in a company that makes their favourite smartphone is useful. This is because, it will help them understand that the money they have paid for their phone doesn't only go towards the manufacturer. Explain how it also goes to the investors of the company.
Discuss Practical Money Skills
If you have involved your children in discussions about finance from an early age it will become second nature to them. They will be comfortable discussing any questions they have about how the world of finance works. When the time comes for your child to leave home and strike out on their own, you can be confident that they will understand how to be financially independent. Hopefully, these valuable lessons will not allow them to fall into the trap of taking out online loans for a luxury or building up high levels of debt.