The average plumber salary is £15.80 per hour. Is this salary enough for a plumber to help them avoid having to take pay day loans? Cashfloat takes a look at the salary in different parts of the UK.
Average Plumber Salaries

Plumber in Birmingham
£15.42/hr
Plumber in Bristol
£15.06/hr
Plumber in Cardiff
£14.82/hr
Plumber in Edinhurugh
£15.47/hr
Plumber in Glasgow
£15.40/hr
Plumber in Leeds
£15.08/hr
Plumber in London
£17.10/hr
Plumber in Manchester
£15.73/hr
Different Professions & Payday Loans
– Chapter 6
Thinking of becoming a plumber? According to Boundless.co.uk, Britain's plumbers are the happiest professionals in the country! It may just be the job for you. As a shortterm loan lender, Cashfloat has researched different kinds of jobs and their salaries. In this article you will learn about the job as a plumber with a focus on the salary.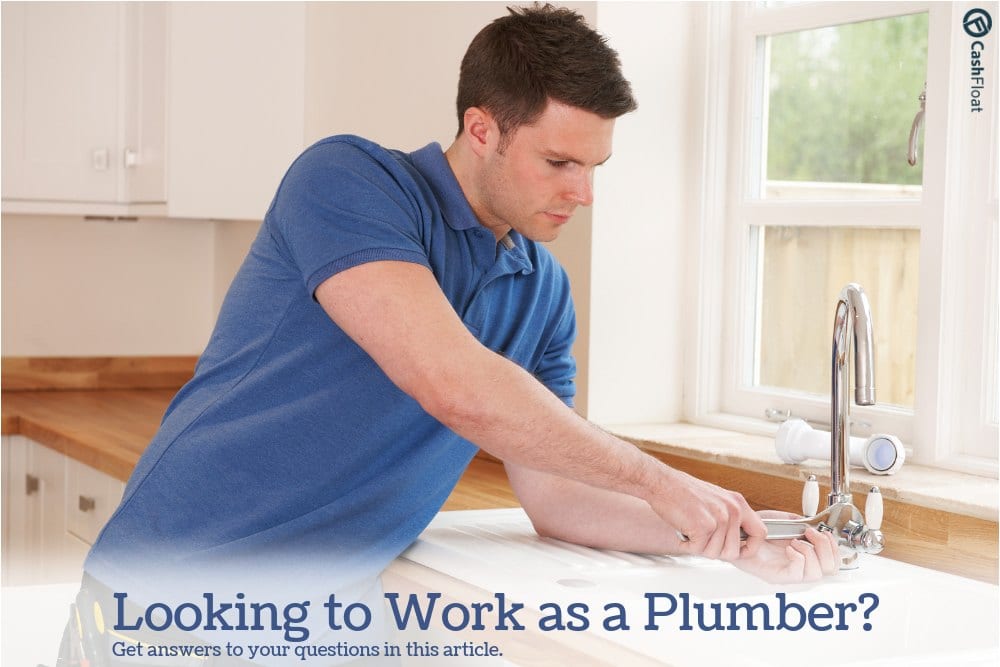 How to Become a Plumber
Training to become a plumber takes approximately 4 years. To become a qualified plumber in the UK, you must have:
NVQ Diploma (Levels 2 and 3) in plumbing and domestic heating
You will need a work placement to get the work experience which you need for the diploma.
Plumbers do not need any formal qualifications to start their work as a plumber. However, an aptitude for maths, science, and technology is essential. Some entrants to the profession start by attending a plumbing skills course at their local technical college. Others will start by doing an apprenticeship. Apprenticeships for plumbers tend to be much harder to find since so many plumbing companies are 'one-man bands'. They cannot afford to take on and pay an apprentice even if the pay for those under 18 or in their first year is only £3.30 (hourly rate).
Those who are lucky enough to find an apprenticeship usually work at least 30 hours a week under the supervision of an experienced plumber. One day a week they attend a local college to consolidate this practical learning with theoretical. Their training lasts 2 or 3 years. They should take vocational qualifications during this period of 'day release.'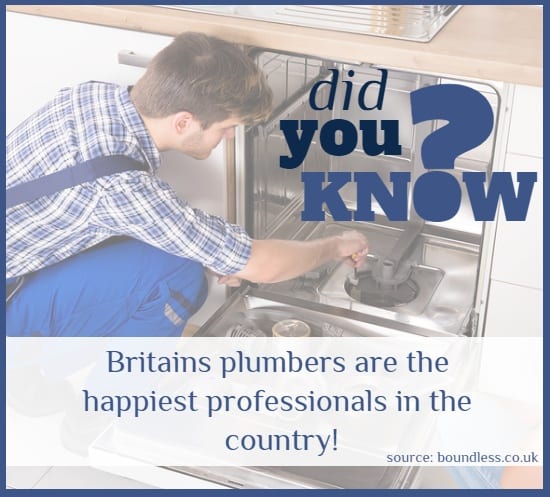 What Qualifications are there for Plumbers?
Among the vocationally-related qualifications on offer, there are those from City & Guilds, BPEC (British Plumbing Employers Council) and EAL. Although WaterSafe accepts a Level 2 qualification, it is recommended that a trainee plumber should take Level 3 to be fully competent. Plumbers are also expected to have an understanding of both water and building regulations. This is because they may be required to install plumbing in new properties and so they come under the category of BSE (Building Service Engineering).
What are the Working Hours of a Plumber?
It is estimated that a plumber usually works 37-40 hours a week. However, the self-employed often find that their working hours are much longer. Even though installations and repairs might be done in a traditional working week, plumbers are sometimes 'on call' for emergencies so they may be called out at night or during the weekend. These jobs would be charged by the hour and prices begin at a plumber hourly rate of £40.
What is the Plumbers' Competent Persons Scheme?
The Association of Plumbing and Heating Contractors (APHC) is a trade association representing 1,500 businesses. It employs 60,000 specialist engineers from large companies to sole tradespeople. If plumbers meet the approval requirements, they can be added to a Competent Persons Scheme. It offers the standard registration as well as a separate register for Green Deals and Microgeneration Certification.
WaterSafe is the umbrella body for organisations such as the APHC and the CIPHE (Chartered Institute of Plumbing and Heating). It provides plumbers with recognition of their professional status as well as an online search facility for them to reach more customers. Customers themselves are offered an assurance scheme and a procedure for complaints against WaterSafe-approved plumbers.
Watch this video and listen to Barry Adamson as he describes his journey to a job as a plumber.
Self-employment for Plumbers
It is estimated that there are 120,000 plumbing and heating engineers registered in the UK. A proportion of them are self-employed. Plumbing is seen as a relatively uncomplicated profession for the self-employed; there is no need to rent property since jobs are done on-site in domestic or commercial properties. Despite this perception, professional organisations urge caution and say plumbers should have a Level 3 qualification and at least 3-5 years of experience before they attempt to go it alone.
Like any other small business owner, plumbers should register with HMRC, pay NI and ensure they have liability insurance (for possible claims from customers). They should also register with the CIPHE and HMRC's Construction Industry Scheme (CIS) if they are planning to receive payments from the construction industry. Seeing as they will have purchased the necessary plumbing tools over their years of work, their biggest expense before starting up is to buy a van.
Self-employed plumbers should be careful of how they budget since a cash flow problem can make it difficult to continue their business. The self employed plumber salary is obviously only what you do you will get paid for. Initially, they might have to rely on word-of-mouth recommendations before they build up a customer base although their registration with APHC could act as a kind of free advertising.
Many small businesses fail in the first year of operation so plumbers must be sure there is a market for their skills. The financial rewards might be higher, but there is always the insecurity of not knowing how much they will make a month. They must expect much longer hours too since as well as the plumbing jobs themselves, they will have to give job quotations and do all the paperwork.
Conclusion – Is the plumber salary sufficient?
There is sufficient business for plumbers to be able to earn a living wage but one of the groups most likely to require the helping hand of a payday loan are the apprentices and those who have just learned their trade. However, once they have gained experience and if they are also able to do some overtime, their salary should be enough to meet their daily expenses.
The other group which is less financially insecure are self-employed plumbers, especially in their first year of business before they can count on referrals to increase custom. Unlike other skilled workers like car mechanics, they are fortunate in that their trade does not require them to rent premises and pay for expensive pieces of machinery; their most costly purchase would be a van. Any business is vulnerable in its first year, and this is when they are more likely to ask lenders providing payday loans for plumbers for help. However, once they have weathered this period, increasing custom will provide a steady income and be more than enough to pay their expenses. Cashfloat is happy to provide bad credit payday loans for plumbers who need to overcome a short-term money problem.