In 2012, the UK government initiated a scheme to help build more businesses in the UK. As part of the scheme, they provide loans to individuals who are looking to start a new business that will be based in the UK. Previously, the scheme was only available to anyone over 30 years of age. In 2013, the age cap was removed and anyone over 18 can apply. The scheme is funded by the British Business Bank and aims to help 10,000 entrepreneurs every year.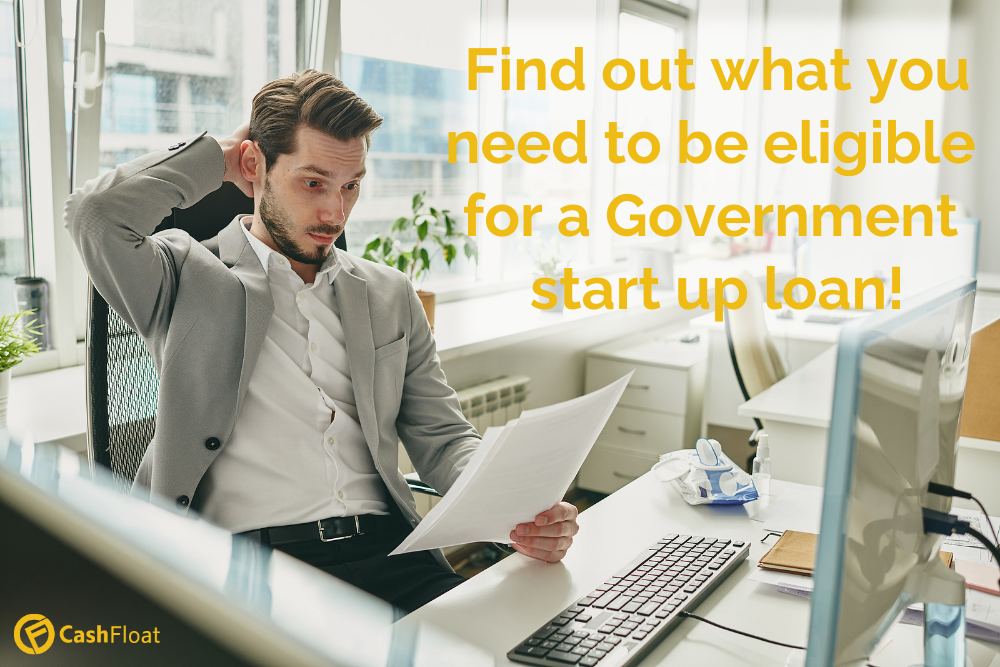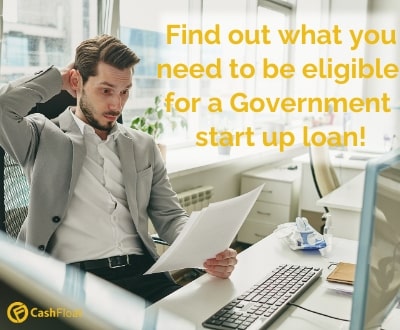 What are Start-Up Loans?
Startup Loans is the name of the government's official website where individuals and businesses can apply for loans to get their business started. The government startup loans are all unsecured, and there is no fee to apply or have your application processed. In addition, if you're approved for a loan, you'll get free help with writing your business plan (if you haven't started the business yet) and 12 months of free mentoring. In this article, we will cover:
NB: If you need an small startup loan for your business which you are willing to borrow under your personal record, you can apply for a personal loan with Cashfloat as long as you have another reliable source of income! We offer unsecured personal loans between £1,000 and £2,500 over 6 or 9 months. Just keep in mind that with a personal loan, you and not your business will be responsible for paying the loan back.
Apply here
What are Start Up Business Loan Requirements?
To be eligible for a government startup loans, you need to:
Be over 18 years old

Have the right to work in the UK

Be living in the UK

Have a business plan OR a business that's been trading for 6 – 24 months

Have been denied by a bank
Loan Features:
Amount: £500 – £25,000
Duration: 1 – 5 years
Interest rate: 6% a year (fixed)
How do Business Start Up Loans Work?
First, you submit an application on the 'Start Up Loans' website. You will need to prepare a business plan and cashflow forecast to submit, besides the application form.
Next, your application will be looked at by an approved assessor. They will assess your business plan, capabilities and even your attitude to gauge how serious you are about your endeavour and if it is likely to succeed.
A business advisor will then contact you to help you gather any other necessary information and complete the application.
You'll then receive a decision. If you've been approved, it could still take up to a month to receive your loan. In most cases, they may require more information, so approval and funding could take much longer.
You will then need to make monthly repayments over a fixed term.
What's a business plan?
A business plan is a summary of the plans for all the aspects of your business compiled into one document. It should include the goals and strategies for your product, business model, marketing, finances etc. Your business plan should not be an idea, but rather, an implementable plan of action with estimates and projections. The more detailed your business plan, the more likely you are to be approved for a loan. If you need help, you can download a free business plan template from the government's website.
What does the Start Up Loans Company Check?
Once you submit your application for a government startup loan, they will check the following:
Your credit history – How well you have been keeping credit commitments in the past six years. You're unlikely to be approved if you've had any defaults or CCJs in the past six months. Business credit repair services can help your business improve their credit score which will make it much easier to be approved for short term business funding.
Your affordability – Whether or not you have the disposable income to make the repayments. This will be very carefully analysed to ensure you can afford the loan.
How capable your business is of succeeding – This is perhaps the hardest part of the assessment to prepare for, primarily as it depends a lot on the opinion of your assigned Business Advisor. The assessor will carefully examine your business plan to predict whether your business is likely to succeed or not. Key things that will be examined are:

Whether there is a demand for your product/service
If you have the necessary abilities to run the type of business you want
Business Start Up Loans FAQs
If a lender feels that the reason for the loan that you stated in your business plan does not support part of an ongoing sustainable business (for example, repaying debts), they may decline your application.

You can use a startup business loan to purchase or lease anything related to starting your new business—for example, premises, stock, equipment, salaries and promotion, to name a few. Besides starting a new business, you can use this loan to help buy an existing business or to initiate a franchise. Whatever you are planning to use the loan for, you will need to state it in your business plan clearly.
Yes! Each owner/partner can apply separately for a startup business loan. Typically, the maximum lent to one business under the government scheme is £100,000.
Most lenders will approve you for a second startup loan, provided that both loans do not exceed £25,000 at the same time. You will also need to show you have been making steady repayments for at least six months and will need to go through the application process again from the beginning.
Some lenders will require a personal guarantee before approving a startup loan application. This means that an owner or director will need to sign a contract agreeing to personally repay the loan if the business can't. As long as you're confident in your business and its financial forecasting, you don't need to worry too much about signing a personal guarantee.
Yes, but your loan will need to be repaid in full at least six months before the visa's expiry date.
Yes. If you borrow a loan to start a new business, you will still need to repay the loan even if the business ultimately closes down. Keep this in mind before submitting an application as not repaying the loan back within the agreed period can seriously hurt your chances of getting approved for credit in the future.