Mobile companies continuously tempt their customers into changing tariff to save money on their monthly mobile phone deals. Cashfloat explore the new O2 mobile tariff. Read on for some tips and guidance when purchasing a new tariff.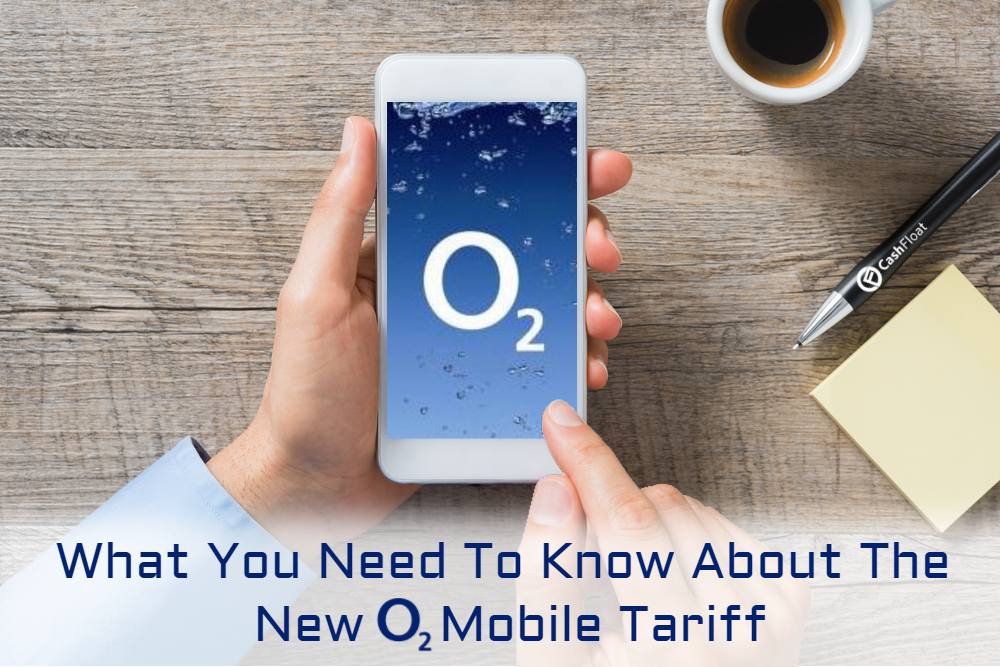 In this article about the new O2 tariff making headlines we shall examine:
The new flexible O2 mobile tariff
Who will benefit
A customer overcharged by O2
What the problem was
Switching tariff and what to watch out for
Conclusions
O2 Launch New Flexible Mobile Tariff
O2 launch new flexible tariff to help people cut their mobile phone bills. Recent research indicates that people sign up to expensive mobile phone contracts. This offers them far more data and minutes than they really need and prevents "bill shock". To stop this for their customers, O2 has recently launched a new bill paying system. This new system allows their customers to estimate their usage each month and switch their O2 mobile tariff accordingly. Previously, customers had to wait until they completed their contract before they could take advantage of lower priced deals. O2 customers will now be able to use the O2 app on their phone, through a store and by phone to switch tariff and save themselves some money. If you are looking to change your phone tariff, the Money Advice Service has some useful infomation for you.
Who Would This New Phone Tariff Help?
Being able to switch tariff would save customers hundreds of pounds a year. Changing you mobile tariff and saving this amount of money is an excellent way to begin learning the art of budgeting. Mistakes can happen to people when they switch to "better deals" that can leave them seriously out of pocket through being overcharged. One such incident happened to a Mr Kent who had a £19 a month O2 contract that offered him unlimited minutes. The phone company contacted him and advised him that 1000 minutes would be adequate for his needs and that he could switch his O2 mobile tariff for a lower monthly payment of £17.
The customer agreed to this money-saving advice but was startled to see his bills dramatically increase instead of being reduced. Once the customer contacted the company, O2 offered their customer a new £20 tariff with enough usage to cover his needs. However, they failed to implement the deal, and he received a bill for £700. Mr Kent immediately contacted the mobile phone company to dispute the bill. However, they demanded that he pay the balance, although they did credit his account with a goodwill payment of £354.50. Mr Kent was unhappy and sought help from a financial website who contacted O2 on his behalf to settle the matter.
So what have we learned so far?
Mobile phone customers pay more than they need to, to avoid going over their monthly usage limit
O2 have launched a new flexible tariff that allows customers to switch before the end of their contract
Customers can implement the changes over the phone, in-store or through the O2 app
Lowering their usage allowance can mean that some customers pay much more if they exceed their limit
One customer switched to a lower monthly payment, and the company charged him £700
O2 credited the customer with £354.50, but he was unhappy and sought help from a financial website
How Did the Financial Help Website Assit Mr Kent?
Once a financial company contacted O2 on the customer's behalf, they conducted a thorough investigation into the case. Mr Kent had provided the financial website with a copy of the letter that had he sent to O2. However, they did not receive the order to change to the £20 tariff and had kept him on the one with the lower amount of usage. This caused him to overuse his mobile phone unwittingly. These kind of mistakes are very unfortunate for mobile phone users who could have to resort to taking a same day loan to settle their bill to have a phone service. A mobile phone is necessary in today's digital world, and most people would feel lost without one. O2 have since credited the customer with a further £263.55 and a gift of £50 off his next bill.
How Did this Customer Spend So Much Money on his Mobile Phone?
The investigation uncovered that Mr Kent had been calling 0871 numbers that accounted for £127.69 of his bill. No matter how many free minutes a customer has each month, there are some numbers that companies do not include in free minutes allowance. Most mobile phone and home phone contracts say that numbers that begin with 05, 09, 070, 07744, 07755 and 0870 are chargeable at 55p a minute. This does not include the service charge of the company who has the number.
What else Should Customers Switching Phone Tariffs Look Out For?
A customer needs to find the right tariff for their own personal needs depending on how much data, minutes and overseas numbers they call. The cheapest tariff is not always the best one for customers who exceed their limit as they may be charged 60p a minute if they go over. SIM only contracts can be much cheaper for users who do not want the latest phone that is charged for in their contract. The Citizen's Advice recently slammed mobile phone companies who continue to charge customers for their new phone long after it had been paid for because they didn't bother to change their tariff. O2 were not involved in this and have campaigned for fairer treatment of mobile phone users. Phone users should check comparison sites for the best deals.
What Can We Conclude About the New O2 Mobile Tariff Making Headlines?
It is important for customers to assess their usage and get a deal that covers this as overusing can work out very costly. A big unexpected bill could mean that someone who needs their phone would have to take a quick loan to get reconnected. Payday loans are an expensive way to borrow money, and it would be a shame to have to use one for something that could be avoided by comparing the market and not exceeding your limit.