Who hasn't dreamed of winning the lottery? The National Lottery in the UK has been a prominent feature in the lives of UK citizens for over two decades. In this article we'll take a closer look at the UK lottery and the EuroMillions. You'll learn tips and get advice. Maybe next time you'll stand a better chance of winning!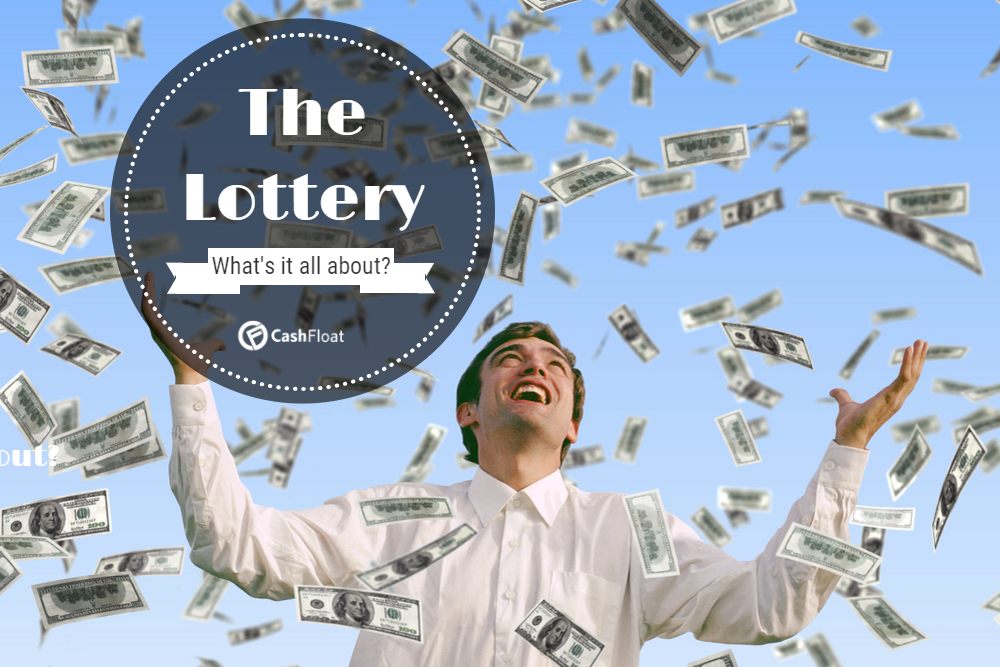 In the article below we shall be looking at:
Who can play the UK National Lottery?
Do UK Lottery tickets expire?
Are UK Lottery winnings taxed?
Can lottery winners remain anonymous?
Who's won the UK lottery?
Why do some lottery winners go broke?
How the National Lottery changed my life
Taking out payday loans to fund UK lottery tickets
Are there risks in playing the National Lottery?
Story highlights
The top prize for the first National Lottery ever was £5000
76% of children would give money to their family if they won the lottery*
*Based on a survey conducted by YouGov
Having a 'lucky number' might not be a good idea
At Cashfloat, we want to help our consumers to achieve financial stability and avoid borrowing expensive UK loans online. Most of us have to work hard for our money. Still, we often try our luck with shortcuts and hope we'll get the easy way out. Read on for an informative look into the UK lottery.
Lottery History – When Did It Begin?
It seems hard to believe what things were like before it came to our television screens every week bringing the dream of wealth to millions. Gaming, gambling of any form, had always been tightly regulated in the UK. Before the arrival of the National Lottery, most people dreaming of a big win followed the Football Pools which Littlewoods, Vernons and Zetters operated. Big rollers could try their hand at the limited number of casinos licensed in the UK.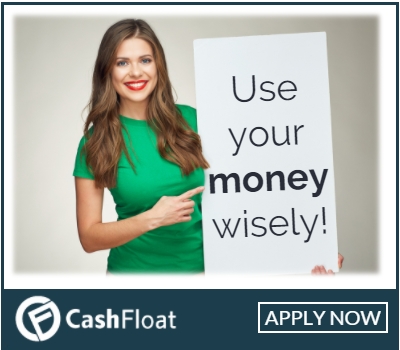 Off-course betting shops (bookmakers) became legal in the 1960s. Still, the majority of bets at the time of the launch of the National Lottery were on horse and greyhound racing. Bingo was a popular pastime in many towns and cities with the big chains offering nationally-linked games. These offered the prospect of big jackpots every week. Then the National Lottery arrived and transformed gambling in the UK.
The first National Lottery
The first National Lottery was conducted in 1567 by order of Her Majesty Queen Elizabeth 1. Much like the modern National Lottery, it was designed to raise funds for "good causes " – in this instance a massive shipbuilding and port construction programme to underpin the nation's rapidly expanding international trade. The top prize was £5000, with tickets costing 10 shillings (50p) – both amounts being a fortune in those days. To encourage ticket sales ticket purchasers were promised freedom for arrest from crimes except for murder, felonies, piracy or treason. Read more at the British Library website.
Onto the history of today's National Lottery, now known at the Lotto. On 19th November 1994 the first National Lottery jackpot draw – with the chance of winning a £7m top prize – took place. The prime minister, John Major of the conservative government, had launched ticket sales a week earlier. The odds of selecting the six winning numbers from forty-nine balls was 1 in 14 million.
Who can play the UK National Lottery?
Only people resident in the UK aged 16 and over can play the UK National Lottery. In addition to the twice-weekly Lotto jackpot draw. Also, the National Lottery offers entry into the weekly EuroMillions lottery offering much bigger jackpot prizes in conjunction with other European lotteries.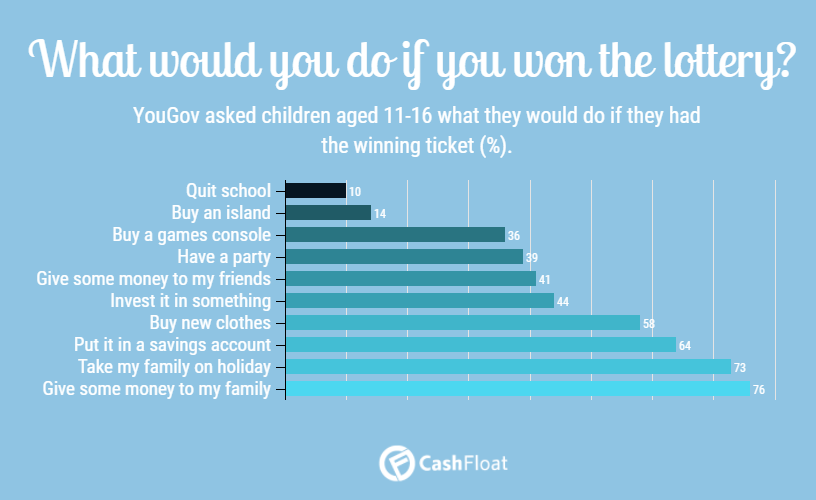 Can National Lottery syndicates be a problem?
The answer is yes, if they are not organised and run properly. The National Lottery gives advice on its website about how to set up and run a syndicate properly, including the valuable advice of getting all members of the syndicate to sign an agreement before commencing to play. The website provides a template covering all the points required to ensure the syndicate can run well without any unpleasant disputes arising if things go wrong.
The template for an agreement covers the following aspects of setting up a syndicate:
Who will run it – a manager and deputy (buying tickets, claiming and distributing prizes won, etc.)
The player names, how much they pay per draw, share of winnings signature and date
When to pay and what happens if someone fails to pay?
What procedure to follow when someone leaves the syndicate?
What is a syndicate?
A lottery syndicate is a group of players who buy lottery tickets together and share in the prize winnings in proportion to the contribution of each participant. Traditionally, lottery syndicates consist of a group of friends, relatives, colleagues or neighbors.
The pros and cons of using syndicates
Although this could appear complicated at first glance, it makes good sense to avoid any problems arising later. Syndicates are popular amongst friends, families and workplace colleagues, making it an economical way to share the cost of entering UK lottery draws. Having a proper agreement means everyone knows their obligations and will know what happens if something changes or goes wrong. Most importantly, the way winnings are administered and shared out will be defined in advance to avoid arguments later.
UK Lottery numbers
There is some debate over having regular pre-selected numbers for lottery draws. Psychologists and others caution that having such favourite numbers can cause two problems. Firstly, it creates a fear that not entering the draw could result in missing out on a big win. This could be a big problem for anyone struggling with their personal finances, who could risk getting into debt to avoid the chance of missing a win, instead of being prudent. The other negative associated with having "lucky" or "favourite" regular numbers is that if, for whatever reason, you fail to enter a draw when your numbers come up as a winner you will feel terrible.
'People think it's all champagne and caviar, but I bet even the Queen likes a sandwich...from time to…
Click To Tweet
When is the Lottery held?
The main National Lottery draw, the Lotto takes place each Wednesday and Saturday. It comprises of forty-nine numbers, six of which match the balls drawn, to win the jackpot or a share of the jackpot.The other major weekly draw is EuroMillions, which they draw on a Friday. The numbering on this draw is slightly more complex. The player should select five "main" numbers between one and fifty (inclusive) for each line played to be entered into the draw. Then an additional two "Lucky Stars" numbers between one and twelve (inclusive) need to be chosen for each line.
National Lottery terminals have a facility to generate "lucky dip" number for any or all lines a player chooses to purchase for both main draws. If you prefer to select your own numbers, this is done on a play-slip. The lottery terminal then reads it electronically to generate your ticket. The same option is available to UK lottery players who choose to play online using the National Lottery website. The National Lottery website accepts payments direct from bank accounts or by Direct Debit payments.
National Lottery results
The UK Lottery publish the results on the evening the draw takes place, Wednesdays and Saturdays for the "Lotto", Fridays for the EuroMillions lottery.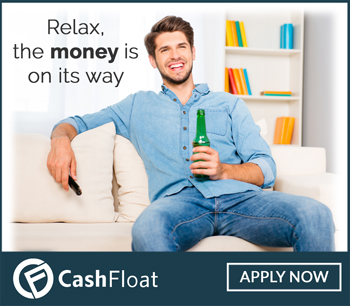 The operators of the National Lottery have had an arrangement with the BBC (British Broadcasting Corporation) to perform the draw for Saturday evening's Lotto live on the BBC One television channel. All lottery draws publish their results as they take place. They are widely reported on TV and radio, and published in the following day's newspapers. The National Lottery website also publishes results immediately. Anyone buying their National Lottery via an online account will be informed if they have any winning tickets. Any National Lottery agent can check individual tickets using a National Lottery terminal. You do not have to return to the retailer who sold you the ticket, any retailer will be able to assist.
Lottery winning numbers
The main UK National Lottery game, the Lotto, has two draws per week, on Wednesday evenings and the televised event on Saturday evenings. Tickets for Lotto cost £2 each and enter players into the main jackpot draw. There is a guaranteed minimum jackpot prize for every draw by the addition of the jackpot raffle.
This minimum jackpot raffle was not featured when the National Lottery was introduced. It was a modification made after objections when weeks went by without a jackpot winner. This was a problem for the lottery operator, as it led to a loss of interest when there was no big winner to publicise. As a result, there was a visible decline of ticket sales. The guaranteed jackpot is one of many initiatives over the years to try to maximise sales of UK lottery products). As well as a one million pound prize in the raffle, there are twenty guaranteed prizes of £20,000 too.
The Main Lotto Prize Structure
The main Lotto prize structure is:
Jackpot – Match 6 main numbers
Estimated £50,000 – Match 5 main numbers + Bonus
Estimated £1,000 – Match 5 main numbers
Approximately £100 – Match 4 main numbers
£25 – Match 3 main numbers
One free Lotto Lucky Dip – Match 2 main numbers
The Lotto jackpot amount depends on the "prize fund" for each draw. This is dependent on the number of tickets sold. Any roll-over from draws with no winning tickets sold for the jackpot. In early years there was no limit on the number of times a Lotto jackpot could roll-over. This lead to weeks of no big prize, followed by one big jackpot. Now, along with the overall prize structure, this has been amended to overcome criticism from players that too few people were winning meaningful prizes.
New Lotto rules
Now, when the roll-over jackpot prize hits £22m, the rules change for the next draw. Instead of 6 winning numbers being required, the prize must be won by any winners with the maximum number of winning balls on their tickets occurring in that draw. Before this change in 2015, the biggest UK National Lottery jackpot was £42m which was split between three winners in January 1996. This is designed to keep player interest by ensuring there are more prizes distributed, rather than a few "mega" prizes. The operator has claimed research in the UK reveals that most of those surveyed prefer this.
Do lottery tickets expire?
Yes, UK Lottery tickets are only valid for 180 days from the draw date. After the ticket expires, the unclaimed winnings are added to the National Lottery Projects funds.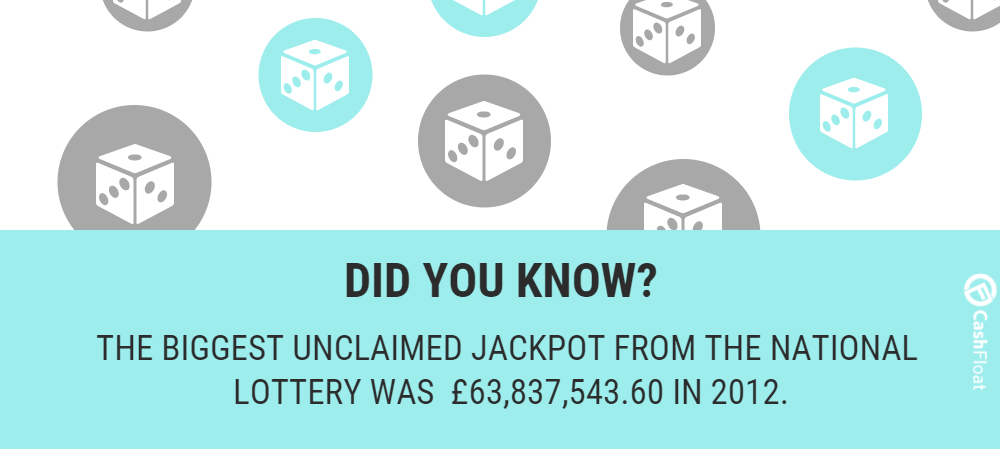 How many tickets do you buy?
It is astonishing when considering how much people playing Lotto and EuroMillions spend on tickets, and the potential prize value that tickets are purchased and then lost of forgotten about. People are spending real money from their earnings to buy the dream a lottery jackpot could bring. This is money they could otherwise save or use to reduce the burden of debts they have on loans, credit cards or overdrafts.
Unclaimed Lottery prizes
Unclaimed major prizes are listed on the National Lottery website so if you find misplaced tickets which have not expired, it is worth going online to check. The website lists the date of the draw, the lottery draw (Lotto or EuroMillions), the value of the unclaimed prize and prize level along with the geographical location of where the winning ticket was purchased and the winning prize numbers.
The biggest unclaimed jackpot the EuroMillions lottery from 8th June 2012. The winning prize was £63,837,543.60. Somebody who purchased the winning ticket in the Hitchen or Stevenage area of Hertfordshire missed out on a fortune. They did make the record books as this is regarded as a world record for the biggest ever unclaimed prize. This unclaimed prize, and other multi-million unclaimed prizes, often receive widespread media coverage in the weeks before the ticket expiry date, including on national television news programmes in an effort to find the winner.
Are Lottery winnings taxed?
The UK tax authorities, HMRC (Her Majesty's Revenue and Customs) does not treat UK lottery winnings as income, so all winnings are tax-free. This is different to lotteries which some other countries operate where tax must be paid on winnings, normally over a predetermined threshold. As with any business transaction or purchase, it pays to read the "small print", the terms and conditions, before handing over your hard-earned money.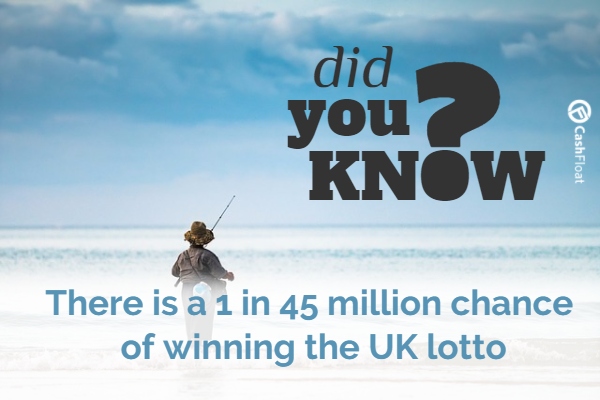 Winners of big amounts in the UK lottery do need to plan carefully as their new-found wealth can render them liable to additional tax in the future. Big assets, including property and other luxuries, can bring winners estates into the realms of having to pay up to 40% inheritance tax. Sensible financial advice and guidance from professional authorised experts can help winners plan to legally minimise tax liabilities by planning investments, wills and the like prudently.
The running of a syndicate can also fall foul of tax laws relating to "gifts" in the unfortunate circumstance that the person managing the syndicate, to whom the winning cheque is made out, was to die within seven years of the win. This is another reason for any syndicate to ensure a properly drawn up and witnessed agreement exists before playing the game.
Can lottery winners remain anonymous?
No publicity does not guarantee you privacy and keeping your lottery win a secret. The National Lottery operators provide help and advice to winners on how to manage their money and avoid problems. In addition to investment advice, winners need to be cautious about how their change in circumstances could leak out. Doing so will help to ensure you do not lose your winning by making risky or unwise investments
To truly remain anonymous a winner may need to be cautious about where their money is invested. They need to ensure that whenever possible, they use data protection provisions to keep their information private. Thus, they will prevent providers such as banks or retailers from sharing their information with third parties.
Who's won the lottery?
Apart from the three winners who split the biggest ever Lotto jackpot of £42m in 1996, other big winners have pocketed £33m in January 2016 (a 20-year-old man), and £32.5 million February 2016, but have chosen to remain anonymous. The Lotto names it's biggest known winners, as business partners Paul Maddison and Mark Gardiner from Lincolnshire who shared a jackpot of £22.5 million won on a single ticket. Another winner – a lady from Belfast named Iris Jeffrey won a £20.1 million in 2004.
EuroMillions lottery Winnings
The EuroMillions lottery provides even bigger winnings, as it operates under different rules. Thus, allowing bigger prizes from a much bigger prize pool. The advantage of selling tickets in cooperation with operators in several other European countries is much higher sales and a bigger prize pot. The disadvantage is you are playing against many times more players, so your chance of winning that big prize is less likely.
Among the massive jackpot winners on EuroMillions was an anonymous player who won £113 million in 2010. The biggest UK winners of EuroMillions to date are Chris and Colin Weir of Ayrshire, who won £161.6 million in 2011. In 2012 Adrian and Gillian Bayford of Haverhill, Suffolk, won £148.6 million making them England's biggest winners until now. In 2014 Neil Trotter of Coulsdon, Surrey won a EuroMillions big jackpot of £107.9 million.
Why lottery winners go broke?
There are many ways to lose a lot of money. Some big UK lottery winners simply just go wild at the first chance they've ever had to spend big. Probably the most famous person to go broke after a big win was Viv Nicholson from Castleford in Yorkshire. She was famous for saying she'd "spend, spend, spend" when her husband won £152,319 (worth over £3m now) not on the lottery, but on the football pools in 1961. Nicholson developed a wild life of squandering money. Unfortunately, she had no sense of how to manage it responsibly.
The ones who don't win the lottery are the lucky ones, they are given the gift to struggle.
Click To Tweet
After her husband died in a car accident in 1965, the courts decided the remaining money belonged to her late husband's estate. After three years of legal battles, Viv received the remaining £34,000 from the big win. Shortly afterwards all the money had gone. Viv lived until 2015 but suffered a sad and troubled life after the big jackpot win. In many TV and newspaper interviews, she detailed how in many ways the win had been a curse.
Lessons learned
Lessons were learnt by the pools companies after this widely publicised tragedy. The National Lottery, underpinned by more enlightened government legislation on gambling, takes the duty to help and advise winners seriously. It cannot force jackpot winners to take good advice, but it is well recognised that having big wealth brings big challenges as well as vast wealth. Advice on appointing approved financial advisors, and how to avoid risky investments are part of the package of support the National Lottery makes available to its big winners. A fool and his (her) money can soon be parted – taking good advice and being prudent with spendings and investments can save big winners the pain of losing it all.
How the National Lottery changed my life
Aside from disaster stories, there are many feel good stories of winners who've had good experiences following big wins. With well over 4000 people now being millionaires since the National Lottery started in the UK this is not surprising.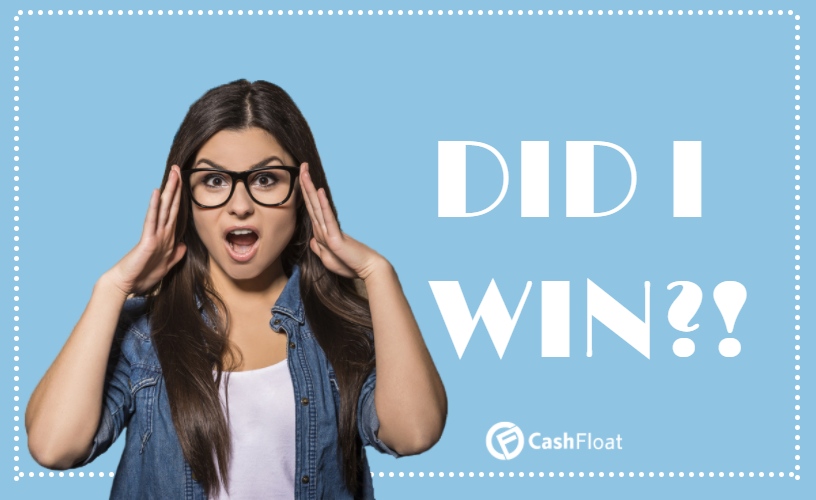 Some winners have made successful business investments, others have pursued their dreams. Others have offered their experience of being jackpot winners to try to help and advise new winners.
Are there risks in playing the National Lottery?
Yes, there is a 45 million to one chance you will not win the jackpot every time you spend £2 on a ticket. Gambling can also become an addiction for many people. It often leads to a loss of savings and big problems caused by getting into debt. The lesson is: Never gamble with money you cannot afford to lose – and to borrow money to gamble is completely irresponsible. There are "gamble aware" links on the National Lottery website and all gambling websites which provide advice from the government on gambling sensibly and avoiding the dangers.
Can a lottery annuity be inherited?
Yes, it can. Some forms of annuity can be inherited by anyone you nominate; it does not even need to be your spouse or civil partner. Investing in a pension annuity can be a good way of protecting a substantial part of your winnings from being squandered or lost. It also offers you security for later in life. A good annuity combined with a prudent will, determined with professional advice, can also be a very tax efficient way of leaving something to those you love if you plan carefully.
Taking out payday loans to fund lottery tickets
Borrowing money to gamble is a mug's game. It is simple: Do not do it! Getting into debt is sometimes justified by the necessity of its purpose: this includes buying a house, a car for work, etc., but not for gambling. Remember that instant decision short term loans, are an expensive product that you should only buy if you can afford it. If you need a quick quid, there are cheap options available, such as borrowing from family. Payday loans should be taken as a last resort, and only when you are certain that you can repay them.