A Guide to the Welfare System in the UK
– Chapter 9 Part I
Story highlights
Under Universal Credit, for every £1 claimants earn, their benefit is cut by 63p.
You are not eligible for Universal Credit if you have more than £16,000 in savings.
Introduced by the Welfare Reform Act of 2012, Universal Credit was launched in a number of pilot schemes in Greater Manchester and Cheshire in April 2013. By June 2014, it had spread to other areas in the North-West of England and is now available in all areas of Great Britain.
In this chapter, we will be looking at the issue of Universal Credit. Firstly, we will analyse what Universal Credit is, who is eligible and its payments before examining the reason for this reform and how it has affected claimants.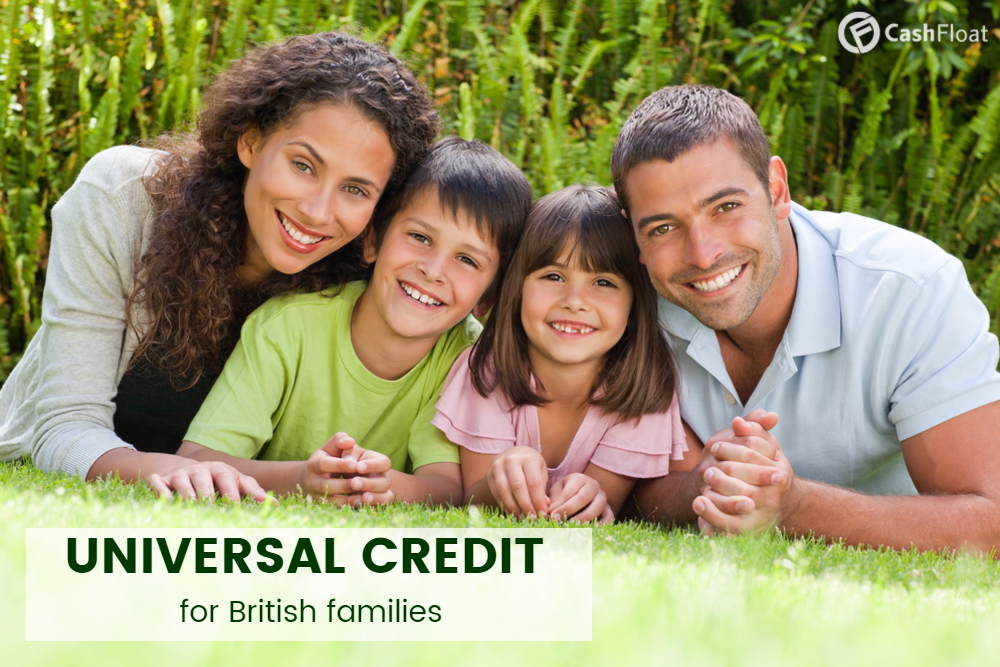 Cashfloat is a responsible lender providing direct lender quick loans. We strive to help our customers make responsible financial choices, with full awareness of all available options. In this article we discuss Universal Credit benefits so that customers who are eligible can claim these free benefits and avoid needing to take direct lender loans online.
What is Universal Credit?
Here's what you need to know about Universal Credit
Universal Credit is replacing 6 pre-existing means-tested benefits, you must be on it before 2023.
To be eligible, you must be over 18, live in Great Britain and be on a low income or unemployed.
It is a single monthly payment which is assessed according to your circumstances and income.
The payment is made into a bank account and includes help with your housing costs if you need it.
Your work allowance permits you to earn a certain amount before there are any reductions (although there are no set limits to the number of hours you can work.)
Universal Credit will replace 6 means-tested benefits and tax credits:
Income-based Jobseeker's Allowance
Housing Benefit
Working Tax Credit
Child Tax Credit
Income-based Employment & Support Allowance
Income Support
Eligibility Requirements for Universal Credit
To be eligible for Universal Credits, you can be single, in a relationship or a family and live in Great Britain.
To be eligible for Universal Credit you also must:
Be over 18
Be under the State Pension Age
You must not be in full time education or training
You must not have savings of more than £16,000

Unlike pre-existing benefits, there is no limit to the number of hours you can work if you are on Universal Credit. This is because its payment is gradually reduced as you work and earn more. If you have savings over £6,000 or earn enough to cover your basic living costs, you will receive less money. Anyone who has savings of over £16,000 you will not be eligible to receive any Universal Credit at all.
If you live with a partner, you should make a joint claim. You will receive a single payment for you both. Even if your partner is not eligible for Universal Credit, you must include their income and savings when you make a claim.
Universal Credit Payments
Your monthly benefit for Universal Credit depends on your income and circumstances. There is a basic 'standard allowance', and then you will get an added extra amount according to the people who make up your household.
How much Universal Credit will I receive? (Monthly)
Status
Monthly Payment
Single (under 25)
£251.77
Single (over 25)
£317.82
Couple (both under 25)
£395.20
Couple (both/one over 25)
£498.89
The government will pay this benefit into a bank, building society or credit union account. Any help with housing costs (replacing the Housing Benefit element of the payment) is included in this monthly allowance. You might have to make sure that you pay your rent by yourself. Since you receive a monthly payment, you need to make sure that you budget it accordingly so that it lasts until the end of the month. You don't want to have to take a short term loan at the end of the month because you ran out of money.
Universal Credit Work Allowance
For every £1 you earn, your Universal Credit payment is reduced by 63p. There is a separate work allowance according to whether you receive help with your housing costs or not. Similarly, there are extra allowances for the following people:
If you or your partner are responsible for a child or young person
If either of you has a disability or health condition which affects your ability to work
Extra monthly payments for individual circumstances:
Individuals Who Are Caring for a Child
First child
£277.08
Second/Other Children
£231.67
Childcare costs
85% of costs BUT
1st child
up to £646.35
2 or more children
Up to £1,108.04
Individuals Who Are Disabled
(Severely) disabled child
£357.78 – £645
Claimant with health condition/Disabled
£126.11 – £315.60
Care for disabled
£150.39
Apply for Universal Credit
Here's what you need to know about applying for Universal Credits
Claims for Universal Credit are made online and after your application, you attend an interview at your local JobCentre Plus, where you fill in a 'Claimant Commitment'.
Within 6 weeks you will receive a statement outlining details of your benefit and your first payment.
If you have difficulties making ends meet while waiting to be receive your payments, you can apply for an advance payment.
You must report any changes in your circumstances, or you may receive sanctions or fines.
WARNING:
There has been an increase in Universal Credit claimant scams and the public is being warned.
Scammers posing as JobCentre Plus agents may approach you if you are a potential Universal Credit claimant.
Offering you a grant, they will ask you for a few personal details and a photo ID.
Shortly after applying, an amount of £1000 plus will be paid into your personal bank account – of which they ask you to give around £1000 back to them and then they disappear.
In reality, they have signed you up to Universal Credit. The money that is in your account is an advance payment to get by while your Universal Credit is getting processed. You will have to pay this money back. Since the scammers took the majority of it, you will be short.
If you think this type of scam may have targeted you – report it immediately.
Claims for Universal Credit are made using an online universal credits form. It is supposed to take about 45 minutes to complete. Once your application is successful, you should arrange an interview at your local JobCentre Plus. If you do not attend the interview, you will not receive any benefit. While at your meeting, you will discuss with your work coach what measures you will take to find a job. Your work coach will write up these work goals in a 'Claimant Commitment' for you to sign.

Within six weeks of applying for Universal Credits, you will receive your first payment. You will also receive a statement, which will give you details of your entitlement amount, when you will be receive payments, and into which bank account. If you were receiving other benefits before Universal Credit, they will stop. If they stop before you have received your first Universal Credit payment, you can call the helpline on 0345 600 0723 for advice and if necessary, an advance. This will be repaid gradually through your future monthly allowances.
How Housing Benefit Effects Your Universal Credits
You will not continue to receive Housing Benefit once you are claiming Universal Credits. Instead, an amount will be included in your Universal Credit payment. There are limits on the amount of money you can earn before your Universal Credits payment will be reduced as follows:
If you receive help with housing costs, you can earn £192 per month before your benefit is reduced.
If you do not get financial help with your housing, then this work allowance is £397.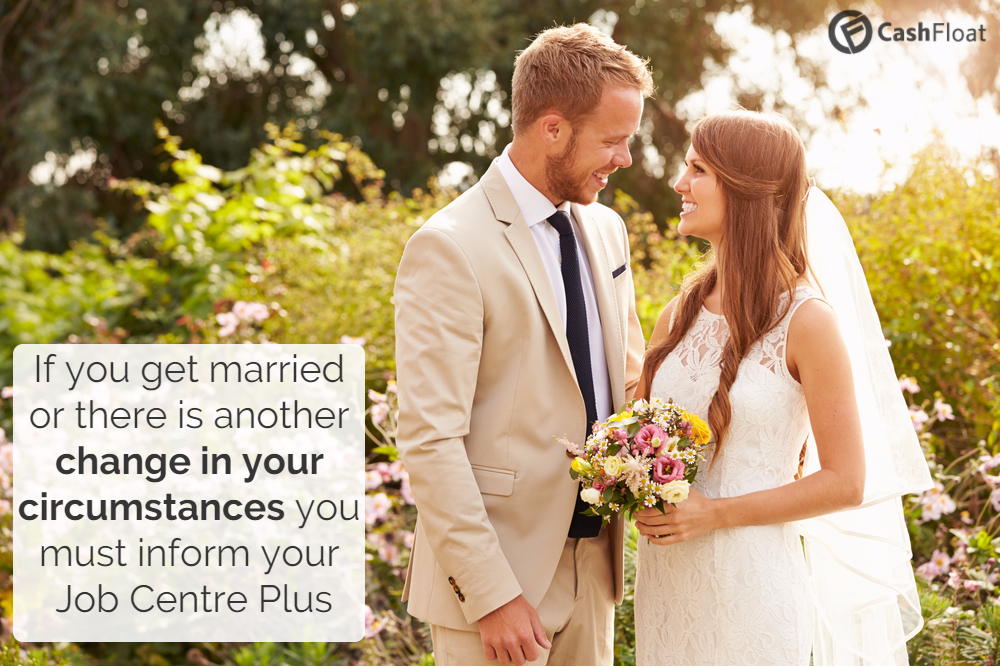 Reporting Changes In Your Circumstances
You should report any changes in your circumstances to your local Job Centre. These changes could include you finding or leaving a job, a change of address, your rent increasing or decreasing and if you were too sick to meet your work coach.
If you move in with a partner, you should make a joint claim with them, stopping any other benefits you may have been receiving. You would both then need to draw up and sign a new 'Claimant Commitment'.
You may have to repay the money if you did not report a change straight away, gave the wrong information or you were overpaid by mistake. In certain cases, you might even have your benefits reduced or even stopped. Having your benefit stopped is called being 'sanctioned'. The government may also penalised you in this way if your work coach feels that you did not keep to your 'Claimant Commitment'.

If you find it hard to get by without your benefits, you can apply for a hardship payment. Every application is judged individually, but you must be over 18 to be eligible for this sum of money. Also, you might have to supply proof that you have done everything in your power to find the money elsewhere and that you will only spend the money on essentials.
FAQs about Universal Credit
Regarding housing costs, does Universal Credit only cover rent?
No. Universal Credit can also cover mortgage interest, some service charges and the interest on a loan secured by a property.
Can I get Universal Credit with Income Support?
No. Universal Credit replaces certain benefits including income-based Jobseeker's Allowance, Income-related Employment & Support Allowance and Incapacity Benefit.
Can I apply for Universal Credits if I am self-employed?
Yes. However, you must keep a record of your income and expenses on a 'Statement of Earnings' form during an assessment period. The form will tell you when your period of evaluation begins and ends. Within 14 days of the end of your assessment period, you should call the Universal Credits helpline (0345 600 0723) to report it to them.
Have there been any changes to Universal Credits since it started?
Yes. The amount people received for every £1 they earned used to be reduced by 65p, but now it is 63p, which is a gain for claimants. On the other hand, the 'work threshold allowance' for a couple with children or a single parent has been reduced from £222 and £263 respectively per month and now stands at £192 for both family units.
Summary of Universal Credit
In this article, we discussed what Universal Credits is, who is eligible and how to apply for it. There have been some concerns that the Universal Credits system is not efficient and suited to the needs of the people. Many people worry that those most disadvantaged will not be able to adjust to the new system and will instead turn to high acceptance cheap loans to help them survive. There have also been problems with the administration and roll-out of Universal Credit. In the next article we will look at these problems and what you can do if you are having problems with your Universal Credit.