How good are your basic financial skills? Excellent, good, fair or on the level of a primary school child? Do you use a calculator to work out the costs when shopping or do you just the rely on the cashier? If you do one of these things, you are not alone!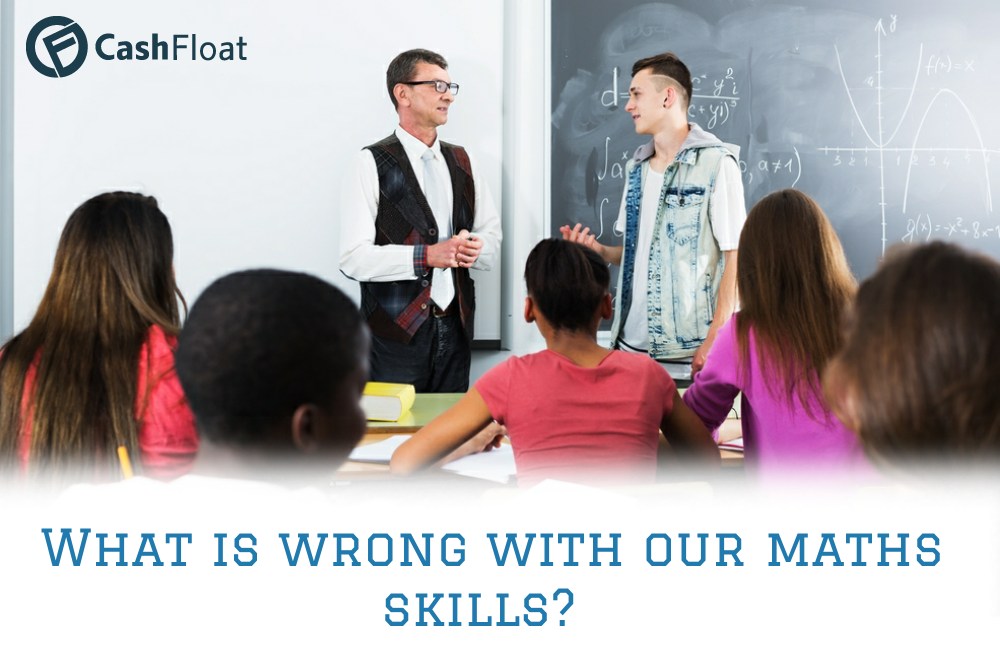 Story highlights
A quarter of adults cannot work out how much change they will get in a shop.
The best performing counties were Estonia, Finland and Japan.
In this article, Cashfloat – a responsible and leading payday loans direct lender explores a recent study that found weaknesses in adults' financial literacy. Adults with weak financial skills are more likely to make mistakes with loans and their finances or fall into debt.
Study on the World's Financial Skills
A recent study shows that a quarter of adults cannot work out how much change they will get in a shop. Almost half of adults cannot read a simple financial line graph. And it's not only in the UK. Cambridge University and University College London interviewed 100,000 16-65-year olds around the world by asking them a range of practical maths questions. The study found considerable 'financial weaknesses' in adults in 31 countries across the world.
What Did the Financial Maths Skills Study Find?
The study asked a range of different questions and these are the sort of things they asked, have a go:
• If you bought four different types of fruit: apples (£2.60), grapes (£5.15), grapefruit (£3.35) and lemons (£1.80) with a £20 note, how much change would you get?
• If a kilogram of washing powder costs £3.36, how much will you pay for a third of a kilogram?
*The answers are £7.10 and £1.12
Are Adults' Financial Skills Weakening?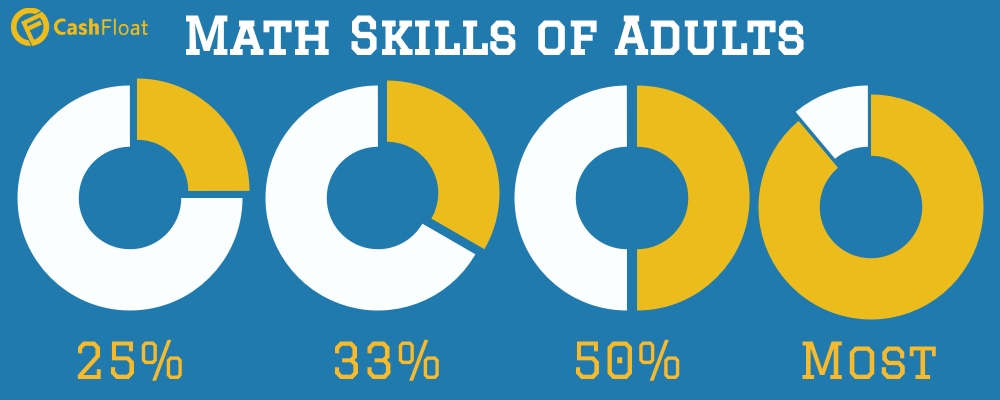 | | | | |
| --- | --- | --- | --- |
| One-quarter of adults struggled to work out how much change they were owed in a shop when buying something. In England, Spain and Italy, however, this figure rose to one third. | One-third of adults found it difficult to determine how much they paid for a product when the interviewer gave them a price unit for example, per gram or per litre. | With financial line graphs, which are generally used to relay information – around a half of adults could not interpret it. The figure rose to three quarters in Greece, Turkey, Chile and Italy. | Most of the people they interviewed could not accurately work out discounted prices on complicated transactions. |
The best performing counties were Estonia, Finland and Japan. England and Northern Ireland were placed nearer the bottom of the table with Turkey, Spain, Israel and Italy. Jerrim, the author of the study said the figures showed how the UK is facing a crisis regarding adults "financial literacy skills". Nearly half of the working adults in the country have maths skills equivalent to what is expected of primary school children.
Action Needed to Improve the World's Maths and Financial Skills
Consequently, the study concluded that there needs to be a change in policy to strengthen adults' basic practical arithmetic skills. Financial literacy is essential for adults navigating their finances so that they can avoid falling into debt and so that they understand the value of their finances.
Professor John Jerrim says, "We all need to be able to conduct basic financial calculations in order to make rational and well-informed decisions."
What Is Your Level Of Education According To Your Math Skills. Take this quiz and find out.
If you think about it, we all need basic financial knowledge to get through life safely and without human run financial hiccups. For example:
How much you should save into your pension
Understanding the financial implications of borrowing money such as mortgages, short term loans, car loans etc.
Examining whether you can afford to buy a house
Making sure you are not being cheated by companies
Avoiding high levels of debt and budgeting
Investing money and planning for your financial future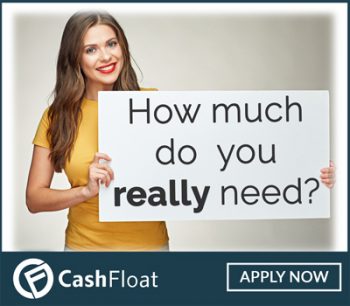 Numbers are a part of everyday life. They are in baking, cooking, shopping, exercising, planning meals and journeys and more.
The report says: "The ability to solve financial problems is critical to the wellbeing of adults across the world since everyday transactions, such as saving, spending and interacting with banks, require significant understanding of key financial concepts."
Because of these results, it is crucial that in countries where the adults' financial literacy is falling behind expected standards there is necessary and helpful intervention to stop this decline from lingering. Without intervention, we face the possibility of adults acting irresponsibly with their money without meaning to. This heightens the risk of them falling into debt. You may wish to find free courses online to help develop your maths and financial skills. Good Luck!