Want an amazing holiday but can't afford it? Taking a break from work and everyday life is a great way to de-stress and recharge your batteries. But how can you do that if money is tight? Before looking for an online payday loan for a trip abroad, which could leave you in debt and consequently more stressed, why not look at some inexpensive ways to take UK budget holidays without going abroad.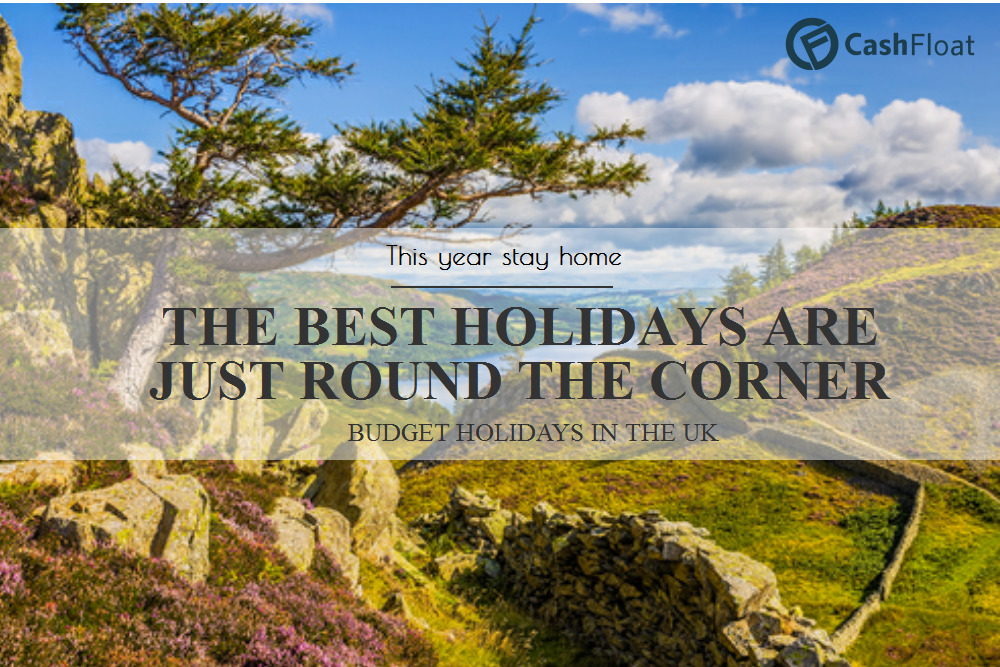 Story highlights
You can have fabulous holidays right here in the UK
A holiday doesn't have to cost a fortune
Would you consider a house swap? Learn the ins and outs
UK Budget Holidays – There's No Place Like Home
It may be tempting to book a package holiday for some guaranteed sunshine, rather than going for cheaper UK budget holidays. However, lets first look at all the extras you will have to pay. There is the cost of a passport if you don't already have one, a taxi or parking fees at the airport, travel insurance and if you have chosen a low budget flight you will still have to pay for luggage to go in the hold. For many, the stress of queuing to get on a flight is not a pleasant experience. If the flight is delayed and you only have a week's holiday you can lose a big chunk of the time sitting and waiting at the airport.
Then of course there's the travel expenses on holiday, daily activities, and holiday venue. These are all things to consider before opting for that 'cheap' package abroad. So, why not choose to have a 'staycation', a cheap holiday in the UK?
Where to Go in the UK
There is so much to see in the UK, everyone speaks English and despite the rumours that it is too expensive, there are places for UK budget holidays where you can have fun for very low costs.
Before choosing the usual seaside resorts where prices may be high look at how you can get a holiday for the lowest price possible. Many newspapers offer coupons for family breaks where you pay a nominal amount for a short stay. The offer is designed to get you to see the hotel or holiday park and then, if you have a good time, you will be inclined to return. Take advantage of this kind of offer and you could get a family break for as little as £20 per person. The newspapers also make these offers online so look for a promotional code and you can get 3-4 nights at a number of holiday parks in the UK.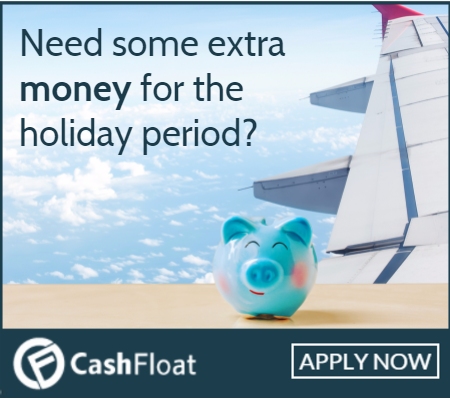 To save on travel costs pick one that is the closest and enjoys free entertainment and all the amenities on offer for the lowest sum possible. Many holiday parks offer cheap breaks during the low season, i.e. not school holidays. If you don't have children in school you can use these off peak times for your UK budget holidays.There will be no noisy children to disturb your peace and quiet.
Camping and Caravans
One of the cheapest UK budget holidays at the seaside is to go for a caravan or camping trip. Modern caravans have all the facilities you could need with satellite TV, comfortable beds and they are usually sited on parks where there is plenty for the children to do. Many caravan holiday parks have free evening entertainment where you can relax and enjoy some down time as the children take part in games, competitions and karaoke.
Staying in a caravan means you can make your own meals which can save a lot of money as meals out can be an expensive part of a holiday. Stock up on provisions from a large supermarket before you get there and you will only be spending a similar amount as you would at home. Most caravans have a barbecue area so the ladies can enjoy a rest whilst the men do the cooking. Drinks at home are cheaper than at a bar so you will be able to afford a few nights out by saving on food and drink during the rest of your stay.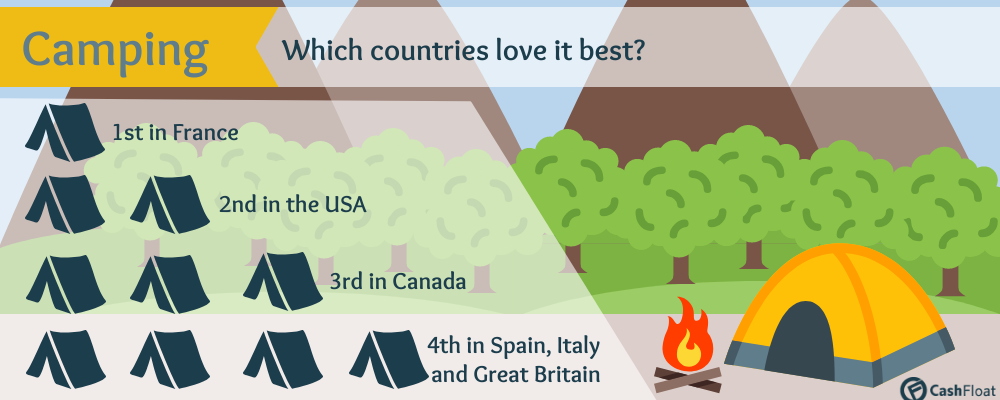 Ideas for Other Ways to Enjoy your Holiday
Most children enjoy playing on the beach so choosing a caravan by the sea is a good plan for UK budget holidays. Beach holidays are very cheap if you take your own food and drinks and the weather is kind. However, even if you get some of the great British summer weather that includes sharp rainfall and clouds, you can still enjoy your holiday. Take DVDs and CDs for family entertainment. Play games like Scrabble or Monopoly that have entertained families for years. Card games like UNO are very popular with the young and games can last for many hours. So, whilst enjoying your cheap break you can also indulge in some family bonding.
Holiday caravan sites are a safe place where kids can explore and enjoy a little bit of the freedom that they do not get on the streets at home. If you have some extra cash you can rent bikes. Or, you can take part in some other activities like canoeing or riding. A holiday does not always mean sitting on the beach in the sunshine. Enjoying some of the fantastic scenery and activities available in the UK may make you think again before booking that expensive trip abroad.
Up for a Holiday with Mother Nature?
Modern day camping is another inexpensive way to enjoy a holiday. Tents are now elaborate affairs with separate bedrooms, living areas and canopies. And, you don't have to buy one. Camp sites offer tents for rent for very reasonable prices. These will often include amenities like fridges, a table and chairs and very comfortable beds. The bonus is you don't have to erect the tent yourself. Just make the booking and turn up at the site. Your cosy holiday home will be ready.

Although this may look like a more expensive option, it is a great way to find out whether or not camping is for you before you buy the equipment yourself. Lots of camping sites are situated in the countryside where you can save yourself short term loans by going on endless walks, riding your bikes or trying your hand at orienteering. All of these activities are cheap and fun.
Great ideas we've discussed so far:
Seaside resorts for cheap
Camping and caravan holidays
Staying by the beach
Getting close to nature
Hiking, biking and other outdoor activites
Seaside Cottages
If camping does not appeal then renting a cottage close to the coast is another way to have a cheap holiday in the UK. Share the cost with another family and it becomes even cheaper. There are literally thousands of holiday cottages to rent and hundreds of websites where you can find the one for you. Look at comparison websites for prices and factor in the cost of travel before you make a booking. Again, most holiday homes have satellite TV, DVD player and music centres. A holiday cottage can be a real home from home where kids can relax without disturbing other guests and if you want a rest from cooking you can get a takeaway or eat fabulous barbecued food in the garden.
When you take a trip to the surrounding area take packed lunches and look for free entrance to gardens that are open to the public or city libraries or museums. Most large museums now cater for small children and have interactive displays so that children can learn whilst having fun. By doing some research in advance you can also get vouchers for fun parks where children are admitted free so start saving those coupons before you go away. Good planning is the key to getting a cheap holiday in the UK so take some time n think ahead and you can enjoy a cheap holiday at the seaside. In spite of the unpredictable weather the United Kingdom has some of the best Blue Flag beaches where you can enjoy a cheap holiday break from work and everyday commitments.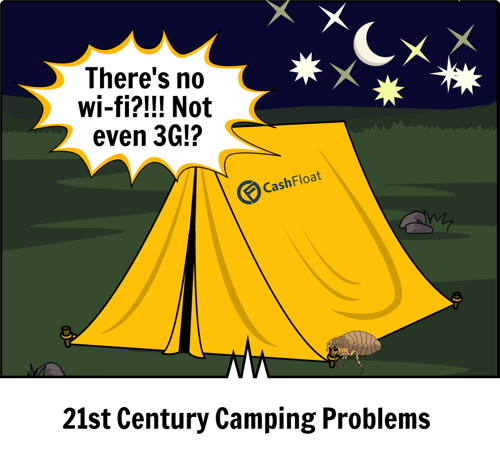 Budget Hotels and City Breaks
If the seaside is not your thing and you do not have children to entertain you can get some really good deals at budget hotels in all the large cities in the UK. A London city break is the first choice for many people as there are such a lot of historic places to visit. Bus tours around the city are good value and you get to see all the famous sights like Buckingham Palace, Westminster and the London Eye. The parks in London are legendary, and large green spaces like Hampstead Heath are there for everyone to enjoy for no charge.
Try searching through some of the hotel comparison websites for the best deals on budget hotels. You will not get five star amenities but if you choose carefully you can get clean and comfortable rooms with friendly service. Check out Trip Advisor to see customer reviews before booking all UK budget holidays. Choose a hotel close to transport services like the bus or the tube.
Ideas for City Breaks
Of course, London is not the only city that can be enjoyed for a cheap city break. Birmingham has undergone regeneration in recent years and has a thriving tourist economy. There are lots of trendy canal side bars and restaurants. There is also an amazing building called the Cube which is 25 storeys high with fantastic views. The city also has a fabulous live music scene. Being situated in the Midlands means Birmingham is easy to reach from most of the country. Train travel to the city is cheap if booked in advance and National Express has a large coach station there. Discounts for coach travel are available for seniors, making this a very inexpensive way to get around.
In fact, coach trips are another option for cheap UK budget holidays especially if you want to see some of the historic places in the UK. You can get trips around the Midlands that include Stratford upon Avon, Oxford and Warwick Castle and the entrance fees are included in the price. Coach trips will usually take in country areas as well like the Cotswold's or the Peak District National Park.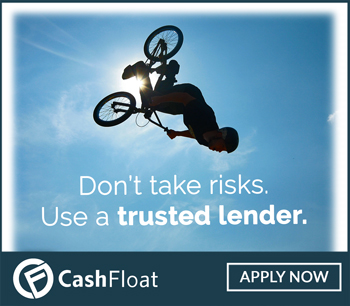 There are loads of ways you can enjoy city and country breaks at low prices if you do some research. The UK has the most diverse culture and history in the world. Why not get to know your own country a little better? You'll even save some money as an added bonus!
House Swaps
One final option for cheaper UK budget holidays is to take part in a house swap. This works well if your home is located in an area where there are lots of popular tourist activities and amenities. Do you live in London and want to see bonny Scotland? You can sign up to a website where interested parties can make contact and arrange to swap homes for a week or two. You pay a one off fee to register on the site and then you have unlimited access to the lists of people who want to swap houses so that they can enjoy a cheap holiday.
There is good advice about how to safely arrange a swap. You enter the details about your house making sure to be accurate about facilities like transport links and local amenities. Then, look for similar type homes to arrange a swap. Make sure that the people with whom you arrange the swap understand exactly what is required from them. Similarly, you need to know exactly what is required from you. For example, they may ask you to feed the cat. If this is not acceptable then steer clear. However, many people who take part in holiday house swaps do so time and again. They find that it gives them access to different parts of the country for practically no cost.
House Swaps by the Seaside
Homes in seaside areas are well sought after as are London homes with close access to the many tourist attractions. If you live in the countryside and want a city break this could prove to be an excellent choice for a cheap break. Likewise, if you live in the city and want some country peace and quiet you can use this system to achieve your relaxing holiday.
Click here to get 8 cheap Valentines day ideas.
Enjoy your UK budget holidays!
A cheap holiday in the UK is there for the taking. All it needs is a budget, some forward planning and a little 'thinking outside the box'. Be sure to include travelling expenses in your holiday budget and factor in a little fun money for meals out and treats. You don't have to take out an expensive online loan that will leave you in debt for months, or even years. Save money and choose a cheap holiday by the sea, in the countryside or in one of the wonderful UK cities.