Romance is lovely, but the pressure to get over-priced presents isn't and there are plenty of free things you can do to help you enjoy your day. Read on for some great Valentine (or Galentine!) day ideas for those on a budget.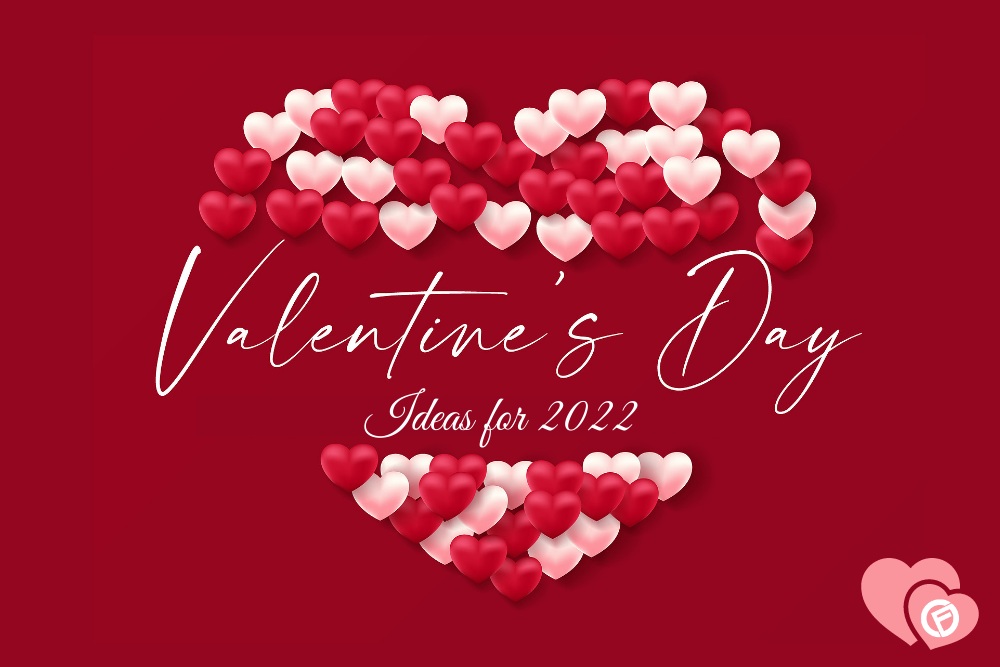 Cheap Valentines Day Ideas for Couples
Last year, Valentine's Day was spent in lockdown. Many couples had to make do with either staying at home or taking a stroll in the park. The upside of this kind of Valentine's Day is that it was more likely to work with your budget than impressing your valentine with expensive outings or trips to fancy restaurants. Now that restaurants and entertainment are open again, you must be more careful with your spending. Try one of our cheap Valentine Day ideas and surprise yourself with how much fun you can have without spending much money and having to resort to cash loans.
Cheap Valentine's ideas do not mean less fun
Sometimes it sucks being a couple on a budget trying the art of budgeting. However, it is also a real test of your relationship. You will have to get more creative by bringing Valentines Day to you. For example, turn your living room into a cinema or cook together to create your gourmet restaurant meal. Odds are, you bond far more on these kinds of dates than you would at a restaurant or even at a dark theatre.

Get some food and explore your city
Every city has those places which are not often visited but still enjoyable. Take a lunch with and stroll around the area enjoying your food.

Have fun in the snow
Many areas in the UK are enjoying a white Valentines Day. No one is ever too old to have fun in the snow, so bundle up and here are 3 ways to have fun in the snow.

Go hiking
The best thing about the great outdoors is that it is totally free unless you pay for parking your car in a country park. Still, long hikes are a great way to improve the relationship with your loved one and will boost your physical health at the same time.

Treat yourself (and your Valentine) to a cocktail making kit
Making your own cocktail is an exellent stay-at-home-date-night idea. You can get relatively inexpensive cocktail kits complete with martini glasses on Amazon, Marks and Spencer or Not On the High Street.

Build a fort
Is there anything better than cuddling up in your own tent fort? If your fort's large enough, you can even eat a romantic V-Day dinner in there with candle lights. This will be Valentine's Day bonding at its best.

Transform your home into a spa
Bring the spa to you! Get on your favourite towelling robes and fill your bathroom with a range of soaps, creams and oil diffusers. You can even take turns giving each other massages. Get some relaxing music on and enjoy the day at the spa at home! Get some more ideas here.

Bring the Cinema to your living room
There are plenty of good movies free on TV this Valentine's Day. Prepare some refreshments and sit back and relax. Go to Freeview's TV Guide for a complete list of what's on this Valentine's Day.

Play some great games into the night
You may want to make this a dual date, based on what games you want to play. However, you can not go wrong with a good board game. Get some good food on the table, and you are some to find some great company.
Valentine's Day is a festival of romantic love when you can give letters, flowers or presents to your spouse or partner. All these things do not involve spending much money. Love is not bought with money but by giving. So give gifts (even small ones), spend time with your loved one, say some kind words to them, do acts of service for them, and of course, some warm hugs are always appreciated.
Play this quiz to see what kind of valentine you are.
Conclusion – Cheap Valentines Day Ideas
With all these cheap Valentines Day ideas, you can be sure to have lots of fun and some great bonding time with your valentine. As you have learnt, having a love life does not have to be expensive, and money should not come in the way of having the best Valentines Day ever!