Whilst some family spending is non essential and can be cut back, there are problems like affording transport, especially for schoolchildren, that are necessary but can be very expensive. In Cashfloat, we answer the question, why is transport in the UK so expensive?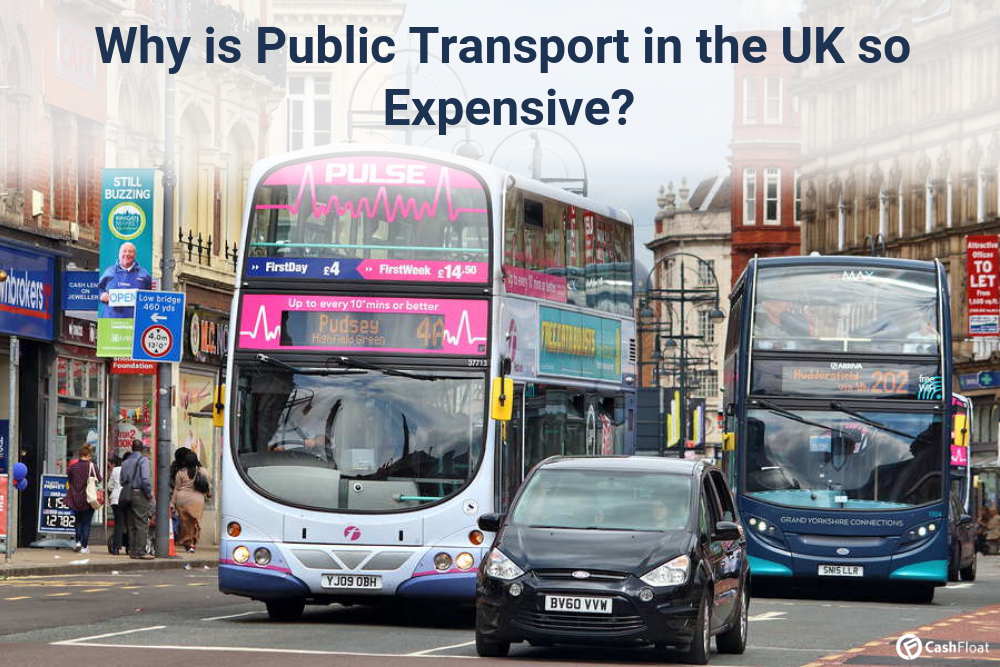 Is Transport More Expensive in the UK?
With the exception of Northern Ireland and London, UK public transport is privately owned and run on a commercial basis. This means they are free to charge whatever they want in order to make a profit for their shareholders! The government generally don't subsidise the cost of travel in the UK and for this reason transport is expensive in the UK. Within London, a journey costs a flat rate of £1.50 per hour. However, the price of taking a train in the UK is 5 times more expensive than in Europe. (This is not true for a return journey!)
Public Transportation for Families
Good public transport is essential for families who do not have access to a car. This is especially so for those living in rural areas. Whilst it is true that London and the other major cities have many forms of transport, the question is: are they affordable and why is transport so expensive in the UK?
Transport in the City
As already mentioned, in and around London is £1.50 per journey – which can be used on any tram or bus for up to an hour. In Manchester, you can buy 5 tickets for £10 making each journey £2 per bus. Already a 25% difference. The more expensive public transport, the more it costs workers to get get to their jobs. Overcrowding at peak times is also part of the problem. Once the time arrives when workers cannot easily get to their jobs it will be very damaging for the economy as well as for the low income families who are trying their best to make a living. In some areas high transport costs mean that for many people choosing to live on state benefits is a better option than getting a job that results in less money in the pay packet.
Whilst those who can afford to pay upfront for monthly passes on the tube and the trains, lower paid workers cannot fork out the sum required. They are therefore penalised by paying higher rates on a daily basis. Bus tickets are not transferable and people who need to take two or even three different buses can end up paying quite a large proportion of their wages in travelling costs. Travel costs can cause people on low incomes to resort to short term loans just to keep afloat.
Transport in Rural Areas
In rural areas where public transport is at best a patchy affair, families with small children and seniors who live alone can find it difficult to reach basic services like shops, medical centres and schools. This reduces their opportunities to buy cheaper foodstuffs from a large supermarket and have access to immediate health care. This adds to the disadvantage of isolationist feelings. Older people need interaction with family and friends. Young mothers certainly need to have access to meet up with others in the same situation.
In some rural villages, there may be only one or two buses a week to the local town. As costs for running a car or to pay for taxis are very high it can lead to a depressing spiral of loneliness. Unfortunately, lonliness can have a huge impact on the state of the family. Families need affordable transportation if they have a disabled child or an ageing parent who needs frequent medical appointments.
The plans of the Department of Transport often highlight the needs for better roads and motorways and even more money invested into airports. No doubt these meets the demands of wealthy travellers but the poorest in society are often left wanting. Much more could be done to make bus fares more affordable, to increase the amount of cycle paths and encourage car sharing so that costs for transport can be realistically reduced.
To read about the public transportation price rise, click here.