Those who plan early for Christmas are known to save money, be less stressed during the Christmas holiday and enjoy themselves a lot more. Know someone like this? You bet we all do! In this article from Cashfloat learn the tips and tricks how to plan early for Christmas.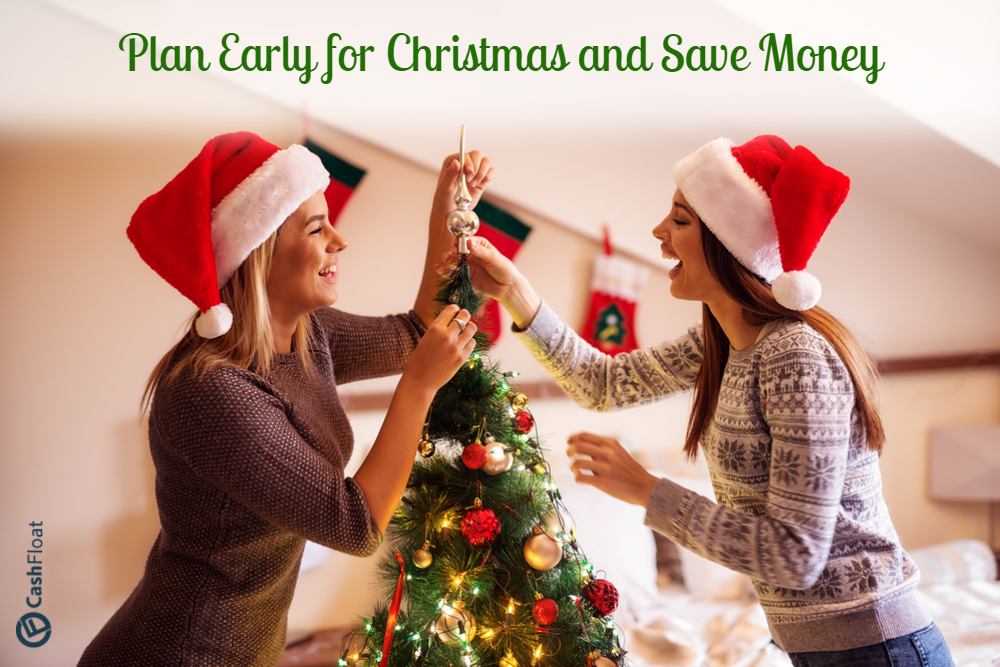 How can I plan early for Christmas?
Christmas should be a happy time and planning early ensures that you avoid extra expenses and stress. Here are a some of ways you can plan early:
Read on to find out about planning Christmas early in detail.
Planning for Christmas 2021
Many people worry too much about Christmas and get themselves into debt by trying to create a perfect day that doesn't always live up to their expectations. We all want to have the best during the holidays, but there is an important question that you must ask yourself; What can I afford? It's never a good idea to start the new year in debt by taking out loans if you don't have to.
Make a Christmas budget
You need to write down a list of all the gifts that you have to buy, work out the cost of the extra food and drink, perhaps a new outfit and any travel expenses. According to YouGov, the average amount spent by UK families on Christmas is £796! That's a lot of money to foot from a single pay-packet. As many people do not plan early for Christmas, they end up borrowing loans to fund their Christmas and start January with a pile of debt.
Create a list of Chrismas to-do things
Now that you have your budget and the amount you're allocating to each person, create a list of things you might buy for them. Brainstorm your ideas and write them down. Then, you can begin shopping around to find the best price.
Christmas saving schemes
Many workplaces or groups of friends start saving money for Christmas so that they can cover expenses without it being painful. A small sum stashed away in a savings account each month will make the holidays less burdensome. Shop by using cash back credit cards and direct these small savings into your savings account. If it is difficult for you to set aside a specific amount every month, save however much you can when you can. Make sure that your savings account does not have a cash card!
Do your Christmas shopping early
We've all seen the winter sales with the Christmas merchandise being sold at a fraction of the price once the holidays are over. This is the perfect time to buy any Christmas decorations, cards and wrapping. Gift box sets, toys and Christmas jumpers can be bought now and stashed away till the season to be jolly rolls around again. Even if you only manage to stock up on a few items at this time of the year, you can make great savings.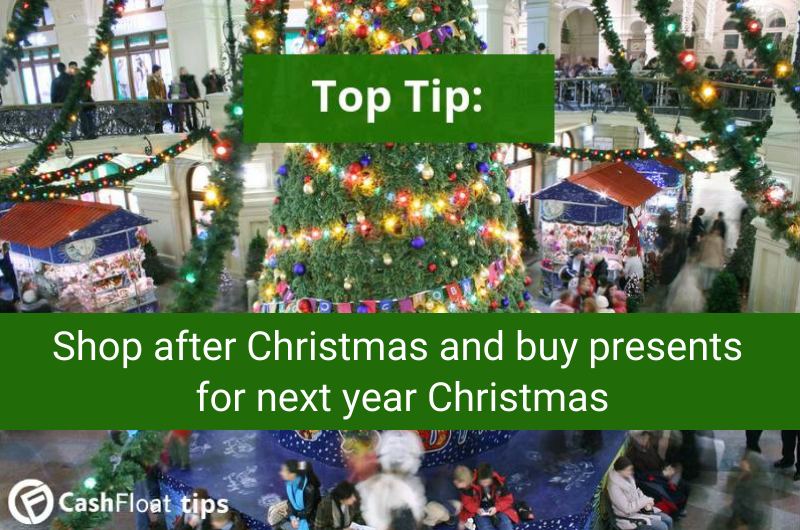 Shop around to make sure you get the best deals
Before shopping around, check out the voucher code websites to see if you can find a discount on something that you were going to purchase anyway. You can have a Christmas drink and something to eat with friends at a participating restaurant with a greatly discounted voucher. Make sure that you use any gift cards before they expire and collect and spend any credit on your loyalty cards.
Before Black Friday and Cyber Monday, many retailers announce what they will be offering before the event so that people can study the items and work out what they need. If you can face braving the shops, then stick to your shopping list and don't get distracted! If the thought of Black Friday terrifies you, stay at home and check social media sites for hourly discounts on Cyber Monday. Many stores have discounted items all weekend.
So what have we learned so far?
Avoid worry and stress and plan early for Christmas
Create a budget, so you know what you need to spend
Try and save a small amount each month so you won't need to borrow
Buy discounted Christmas items in the winter sales
Shop around for the best deals and use loyalty cards and voucher codes for discounts
Brave Black Friday or shop on Cyber Monday for bargains
Buy travel tickets in advance
If you are going away for Christmas make sure that you buy your tickets well in advance when they will be at their lowest price. Train companies release train tickets 12 weeks before the date of travel, but they quickly disappear. Check if you can use any club-card points or voucher codes against the price of a railard. Tesco currently offers £3 off many of the railcard types for every £1 in vouchers. Always try and get cheap advance tickets on the day of travel if you haven't bought in advance as some companies will still have offers available.
You can get a lot done before Christmas in food preparation
If you are providing Christmas dinner then planning is crucial for a stress-free day. Up to 3 weeks before Christmas day you could pre-cook cakes and pastries and freeze them, including your Yorkshire puddings. The more you can get done beforehand, the less stress you will have on the day.
Bake your own Christmas treats
Buying lots of cakes, cookies, and other sweet treats can be expensive. Why not start practicing your baking skills now? You could have fun making your own Christmas treats and save a ton of money in the process. This is a great activity if you have kids, too.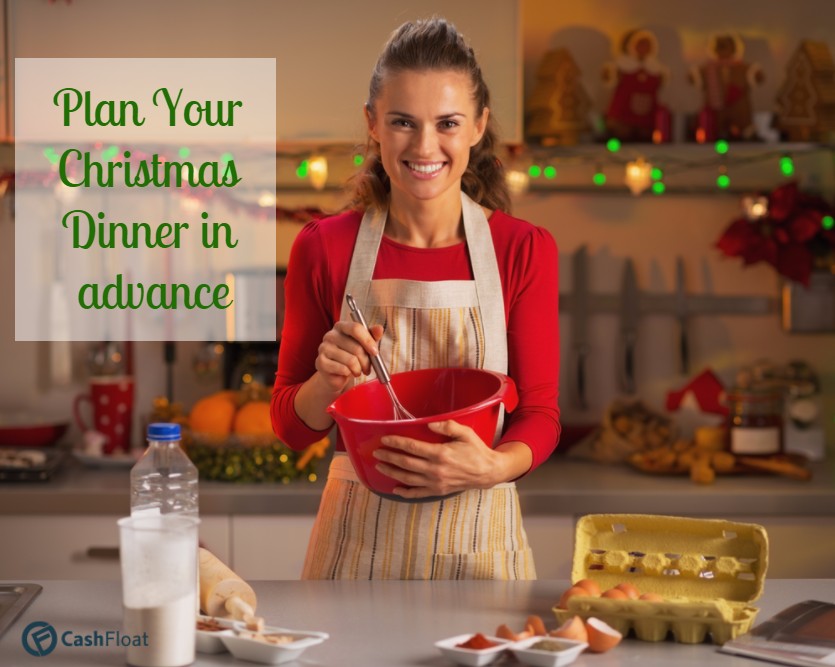 In the months running up to Christmas, you can put a Christmas goody in your weekly shopping trolley so that you won't notice the extra expense. Consider buying a cheaper turkey. A test carried out by Martin Lewis of the MoneySavingExpert website showed that 65% of people couldn't distinguish between a cheap and expensive turkey once it was on the plate.
Give up something to save for Christmas
Many people in the current financial climate find it difficult to spare any cash for savings. However, Christmas is coming, and money will need to be spent, no matter how frugal you try to be. Think of some things that you could do without for a short time, like having a free weekend, when you try and do things that are free, or almost. Think about taking your lunch and coffee to work with you for a short time. You could probably save in excess of £100 a month if you tried this. Think before you order a takeaway and see what you can rustle up from your cupboards instead.
Look for coupon codes, offers and vouchers
All year round, look for codes, offers, and vouchers to help you save even more money. This is even more important around Christmas time, when everything seems to cost a fortune.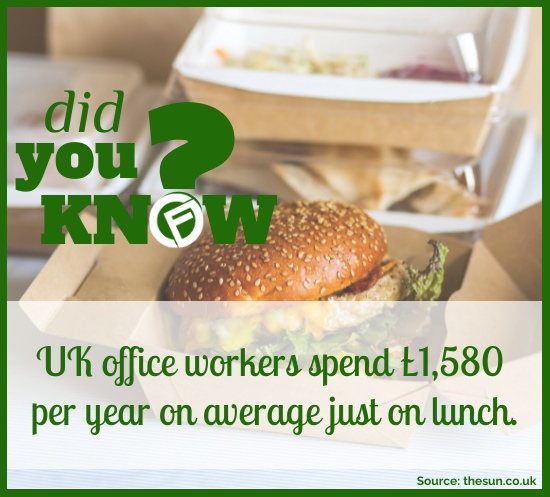 Use Christmas bonus/points cards
Points cards can come in handy over the festive period. Use these all year long, and you might just end up with enough points to buy somebody a gift. Many stores offer loyalty cards and similar schemes these days. Make sure you look into them and get into the habit of using them.
So what can we conclude about how to plan early for Christmas?
Planning and budgeting for Christmas is something that we would all like to do as it makes so much sense. However, we do not always manage. Make a concentrated effort this year to take some our advice and make Christmas time full of joy and not a financial headache. Budgeting is the key.
The winter sales are full of heavily discounted merchandise that is more or less the same kind of stuff that we all buy the year after, full price. It seems daft not to take advantage of this. It's never been cheaper to shop than today when you take the time to do your research. Voucher codes and club cards offer fantastic discounts in great stores, restaurants and even on travel tickets. It pays to plan early for Christmas to enjoy it.