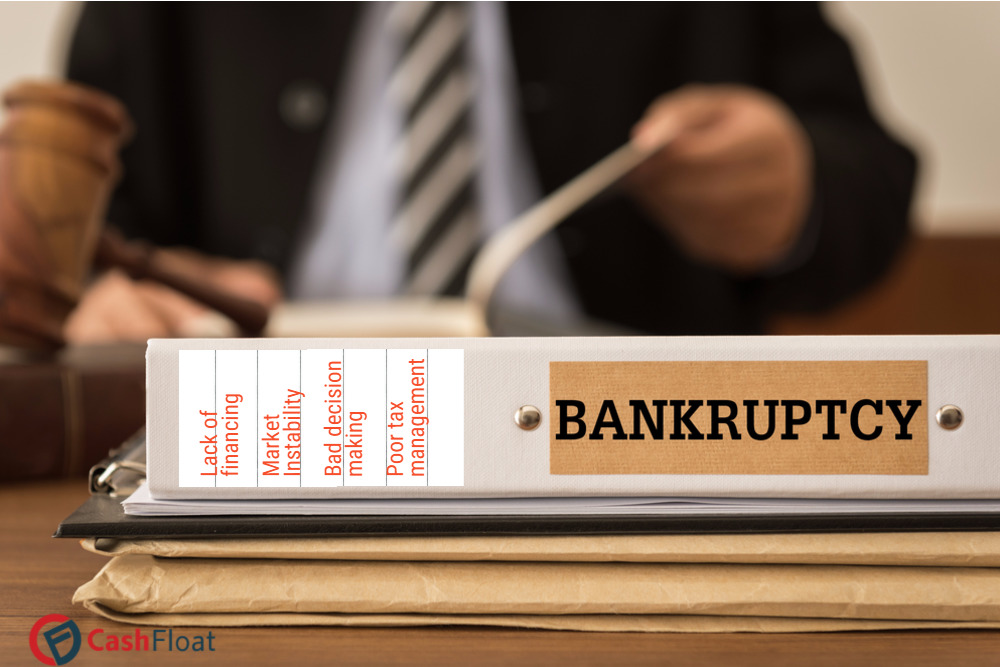 A deeper look into why many businesses went bankrupt
Running a business in the UK is becoming riskier than ever. The insolvency statistics published by the government states that these days, there's a high chance that a company will file for bankruptcy. In the whole of 2015, an estimated total of 14,629 businesses went bankrupt in the UK. That's an extremely high number, and it's a major issue for businesses up and down the country.
More statistics, from the first two-quarters of this year, showed that it's becoming easy for a company to become bankrupt, and get hit with CCJ's too. In quarter two (Q2), around 3,617 companies entered insolvency. While in Q1, 3,694 businesses went bankrupt.
The purpose of this article is to look at the reasons why these businesses went bankrupt. What is causing so many UK businesses to close? Lets take a look at the key factors, and help make some sense out of these shocking statistics.
Business Financing
Firstly, we should consider the most obvious reason, financing. If a company lacks the financial power, it's easy to fall into debt and file for bankruptcy. The problem a lot of small businesses have is that business credit isn't affordable. Short term loans are not going to get them far, and they can't afford to take out a quick business loan and help finance their startup. But, they still do it. Why? Because taking this big risk is their only option. They have no other choice. And, it is a risk that a lot of companies were glad they took. Some startups take out massive loans and bank on their business being successful. They enjoy lots of success; sales go through the roof, and the loan is paid back ahead of schedule.
But, for a lot of the 14,629 insolvent companies, it doesn't work out this way. Their business doesn't become as successful as they might have hoped. They struggle to make money and get hit with a CCJ when they fail to make repayments. A lack of financing is the easiest way for a business to fail in the UK today. If it's difficult for a small business to access affordable credit, what can they do to avoid this issue? Well, there are government grants in place that can help finance some small startups. The problem is, these can be difficult to get, as they're highly sought after. Who doesn't want an injection of cash to start their business?! So, for a significant percentage of UK businesses, a grant isn't likely to happen. This leaves them hoping for an angel investor to fall into their lap. When this doesn't happen, they end up resorting to a startup loan they can't afford.
Market Instability
Where the market goes, economy follows
Another primary cause of these high statistics is market instability. Businesses are heavily dependent on the UK market. If the economy is experiencing a boom, then things will be going well. It's a lot easier to run a business when the economy is in good shape. People have more money, and they're more inclined to spend it. So, let's say the economy is bad, and the market becomes unstable. What does this mean? It means people are less financially secure. They don't want to spend any money and are more worried about their personal finances.
Brexit!
Until recently, the UK market was in decent shape. It had recovered since the credit crunch and financial crisis of a few years ago. Things were looking up until Brexit came along. In 2015, the European Union Referendum Act was introduced. It suggested that the UK would vote as to whether or not they would leave the EU. Although the vote didn't take place until this year, the effects on the market were there. When a massive referendum is posed, businesses get a little tense. People also start getting tense and worry about what it means for the rest of the company. As a result, the economic market starts to get a little bit unstable. People become nervous, and they're more concerned about their finances. For UK businesses, this means people are less likely to go around spending their money however they like. They're preparing for a worst case scenario.
Give the people what they want
But, there is also another thing to consider. Instead of looking at the general market, think about specific ones. Even when the economy is booming, certain markets may falter. This means that people aren't interested in them, and businesses die out. That's certainly a reason behind some of the insolvencies in the past year. New things come along and make old markets seem void. Just look at markets like retail and wholesale trade. They're being overtaken by online retail businesses. As a result, many retail companies are closing down. In fact, it was one of the highest sectors for insolvencies last year. Around 2,259 retail and wholesale businesses went bankrupt in 2015. If their market isn't doing well, it doesn't matter how well the overall economy is doing. Similarly, some businesses may have success during a bad economic cycle too.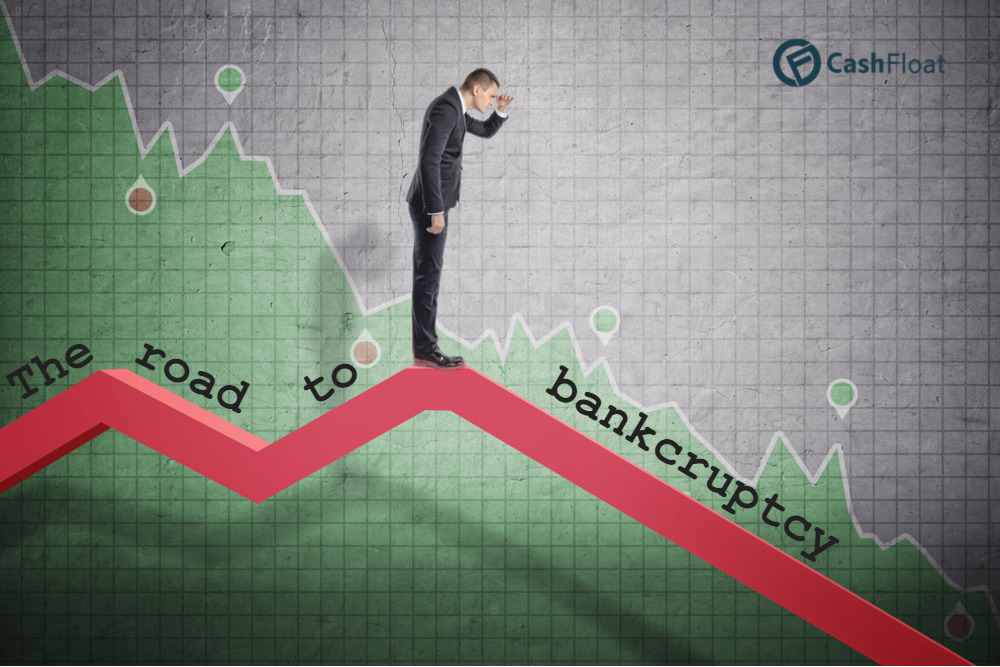 Bad Decision-Making
Often, these businesses have no one to blame but themselves. Their insolvency is down to poor decisions that they made. It's highly common for a new business to make bad decisions. Normally, this is down to a combination of things. To start, many business owners are naive and think too much of their startup. So, they choose to invest a lot of money in certain areas. They bring in lots of employees as they believe this helps boost productivity. They move into a big office as they think it enhances reputation. It's one bad decision after another that leads them into debt. They invest too much, too soon. There's an impatience that business owners have nowadays. They want to be the best, but, they don't have the patience to wait. Careful planning and patience are what makes a company successful nowadays. Invest when it's the right time, and don't spend too much money.
When a business makes poor decisions, it puts itself in tough situations. A lot of money could go down the drain. Often, they decide to take out more loans that they can't afford. It leads to a nasty spiral of missed payments and more debt. Before they know it, they've amassed really bad credit, a CCJ turns up, and they file for bankruptcy.
Poor Tax Management
A massive contributor to why so many businesses went bankrupt, is poor tax management. All businesses in the UK have to pay tax. If you run a business, you have to file a tax return every year, and pay it by the 31st January. The tax you pay is for the previous tax year. For example, in January 2017, businesses pay tax from April 2015 to April 2016. Now, when you run a business, it's easy to forget about this. Mostly, this is because the dates can be very confusing. You have to pay tax in January for things that happened nearly two years ago. In a lot of cases, a business will forget about the tax until it's too late. The 31st January rolls around, and they don't have everything in order. This leads to one of three things happening. Firstly, a company can rush to get all of their taxes together and pay what they owe at a later date. Yes, businesses can pay past the payment date, it just means they incur additional charges. Secondly, they can go to an accountant and get them to rush through everything and file the tax return. Many businesses do this as it saves them time and effort. Finally, they can forget to pay tax entirely. They keep forgetting, and incur massive charges. Eventually, they owe so much they get hit with a CCJ.
Every business needs to stay on top of their tax returns. As you can see from all three scenarios, they all involve more money being spent. You either get additional charges or have to pay an accountant to sort things out in time. If you don't have your taxes in order, you'll end up paying more than you need to. This can prove very costly, particularly if a company has other payments it needs to make too. Plus, when you rush a tax return, you could end up paying more tax than you need to. You don't have time to claim expenses on some things, which could end up saving you money. In short, a lot of businesses become insolvent because of poor tax management.
Summary
Now, you can see why UK businesses went bankrupt. All of the things I've mentioned will cause a problem for business finances. They lead to a loss of money or too much money leaving the company. The overall effect is that it's easy for a business to fall into debt, and become insolvent. With the effects of Brexit still lingering, many people are worried what the next statistics will show. It's thought even more companies will go bankrupt in the final two-quarters of this year. Businesses need access to more affordable credit and better finance options. They have to manage their taxes better and stop making bad decisions. This should help them cope even if the market gets worse. If all else fails, look into government support for your business.