What is Open Banking? And what does it mean for us? Open Banking is an initiative for banks to share your financial data with program and app developers. It is done in a secure and customer-approved way. Data-sharing in this way encourages competition and innovation among financial services. This means customers will have top-quality financial products.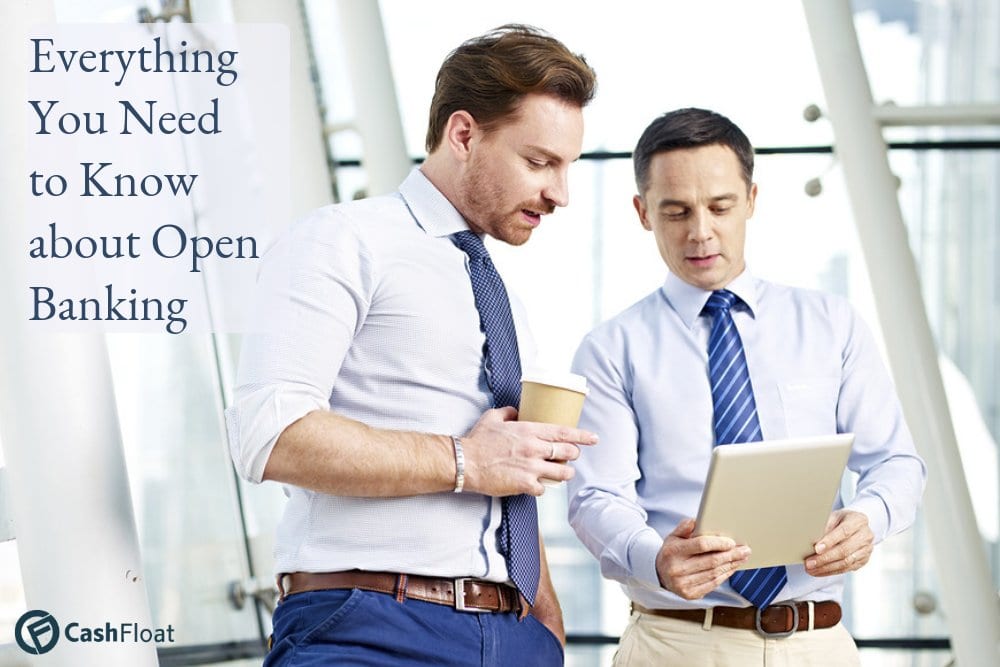 Cashfloat explains everything you need to know about Open Banking:
How Open Banking differs from PSD2
Which areas of personal finance it will impact
How far it is operational
Is it safe to share financial information online
What is the Difference between Open Banking and PSD2?
The broader European legislation, called the 'Second Payments Services Directive' (PSD2), opened the door to financial data sharing in early 2018. This put an end to the banks' monopoly on financial services. At the moment our banks hold a great deal of data on all its customers.This includes data such as records of spending and borrowing decisions. However, this information mostly remains unused.

PSD2 is an initiative to encourage data sharing-only with the account holder's consent. This will not only will this give customers more control over their data. It will also urge banks and tech start-ups to develop innovative apps and services.
Open Banking is the UK arm of PSD2. It stipulates that all financial institutions must share data in a secure format. The non-profit organisation Open Banking Ltd. directly runs Open Banking. It is overseen by the CMA (Competition & Markets Authority). Any concerns about abiding by data protection laws come under the remit of the ICO (Information Commissioner's Office).
Why is Open Banking Necessary?
Generally, UK customers are loyal to their bank. They open an account to deposit their first pay cheque or student loan instalment. They very rarely switch accounts. You might consider that positive as customers can build up a working relationship with their bank. However, it can also leave clients open to abuse.

Many loyal customers are hit with costly overdraft fees. They have little incentive to put money in a savings account to earn interest. These unwanted results are partly because of our reluctance to switch banks. The CMA are concerned that our loyalty prevents competition and innovative lenders from entering the market.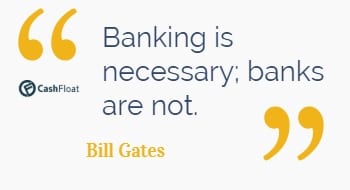 Open Banking has the potential to change the entire retail banking sector. It also has potential to change the way that we use and manage our money. Let's look at three key areas where it will have a significant impact:.
How Open Banking will Revolutionise Financial Services
Money Management

At the moment, rival banks have incompatible operating systems. For example, if you have accounts at two different banks, you have to access them separately to see your financial situation.

However, Open Banking's standardised formats are different. They will allow you to see all accounts from the same app. In the future, new apps would give you a one-glance overview. You will be able to see all of your income and expenditure. This will make it far easier for you to manage your money.



Applications for Loans

Currently, if you wish to borrow from an online lender, you must provide them with detailed information about your finances. This is so they can assess if you can afford the loan. The underwriting department has to manually re-enter scanned bank statements. This is a tedious process for them.

In contrast, Open Banking's data-sharing would streamline this process. It will give you the power to grant them access to all your recent financial transactions. Furthermore, this would be helpful for customers with 'thin files'. This is those who have little/no employment/earning history. They may want to apply for bad-credit loans.

Safely sharing this data bulks up their files with useful financial information. Giving lenders secure access to this data will result in faster application processing and decision time.

As an innovative lender, Cashfloat is constantly on the lookout for technologies that will make your loan application process as seamless as possible.

Streamlining Payments

At the moment, payment authorisation is a complex process. It can be frustrating and time consuming for both customers and vendors. In contrast, Open Banking gives third-party companies such as Paypal more authority and flexibility to process payments quickly and easily.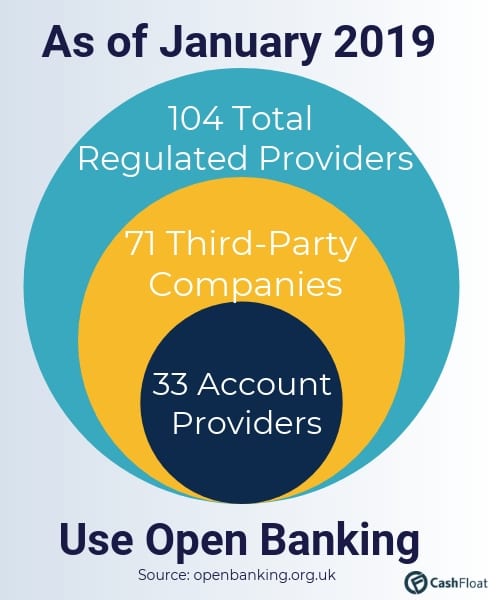 How Safe is Open Banking?
One of the biggest concerns for bank customers is how safe their data will be under Open Banking. Experts say that it will be as secure as existing online banking. Currently, customers sometimes have to share login information. This is due to different operating systems- a potential security risk.

With Open Banking's new data-sharing capabilities, client's information will actually be much safer. However, the experts acknowledge that there are also more opportunities for scams when more data gets moved around.

In cases of fraudulent payments, the bank will be responsible for investigating the case. This also includes reimbursing the customer. It is the ICO's responsibility to ensure that financial companies take data protection very seriously.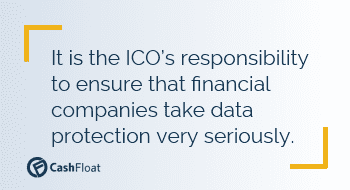 When will Open Banking Become Fully Operational?
The Open Banking directive came into effect on January 13th 2018. Despite repeated warnings, 6 of the big UK banks missed the deadline. As a result, they needed an extension from the CMA. The second stage of 'managed roll-out' lasted until mid-April 2018. In this time several third-party providers applied for FCA approval to gain access to data and work directly with customers. At the moment, only data from bank accounts are available through Open Banking. However, over the next two years more will become available. This includes credit card transactions and other payment accounts information.
Experts predict some initial teething problems integrating the systems. There will also be issues with speed and ease of use. Despite this, Open Banking has the potential to revolutionise the world of finance. It points towards a future of entirely virtual banking. This radical innovation in banking will propel us far beyond the minor advances of mobile banking and into the promising future of digital money management.
Many banks now have login areas on their websites where you can manage your loan by yourself. This includes viewing your balance, making payments online etc… Below are some of the leading features of bank login areas that we have explored:
Reading this first will give you an insight of what to expect once you take out a loan with these banks.