Around the world, every responsible lender has to make sure that they do what's right for their customer base. It is crucial that each agency helps their clients in any way they can. When it comes to insurance, there can be many serious issues. Of course, there are times when a customer needs to have an insurance policy. What is difficult to understand, though, is whether an individual policy is right for a customer.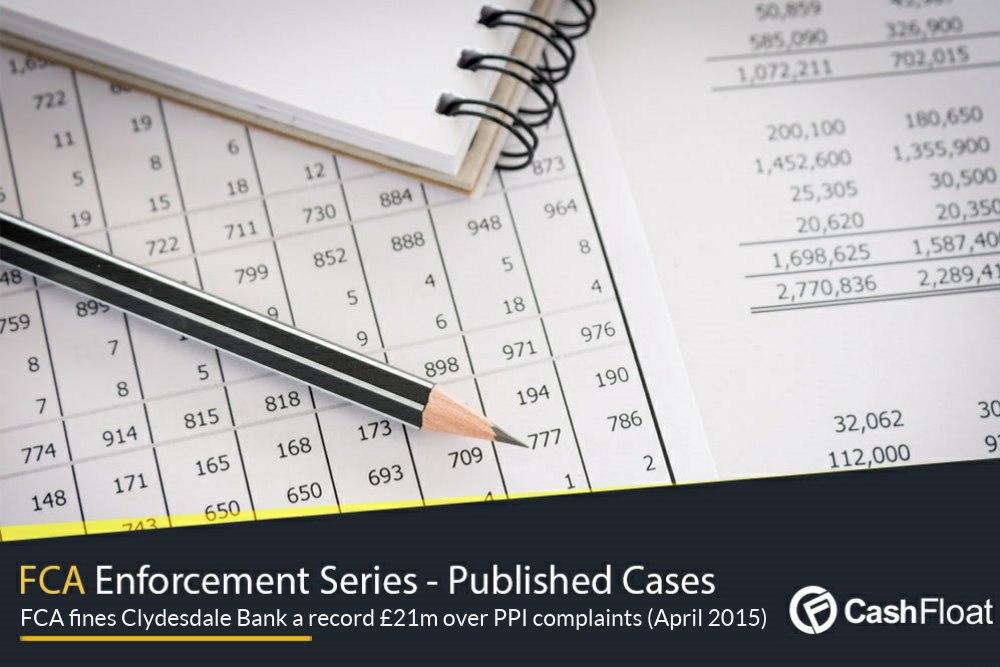 Over the years, there have been many incidents involving misconduct in this area. Since many people fail to grasp what their insurance policy covers, they have no way of knowing whether they need it. Customers should always read the small print before they sign anything. Despite this fundamental fact, few people bother to ever read the terms and conditions of a policy. That means that some people end up buying insurance packages that don't suit them at all. This issue means that many people across the UK and US are paying for packages when they don't need to do so.
If an organisation misleads its clients, it is breaking the guidelines of the FCA. This regulatory body is at the forefront when it comes to overseeing the global financial sector. They have the power to issue hefty fines to people who fail to meet their criteria. Every bank and trading service has the responsibility to ensure that they adhere to the proper guidelines. If they ignore the guidance of this watchdog, they have to face severe consequences.
Western Circle is a lending institution providing short-term credit in the UK under various trading names. As a company practicing the FCA's strict regulations, we continue to learn from past cases of misconduct in the UK. Here we will look at one particular case of breach of FCA guidelines:
Over the period of around a year, the Clydesdale Bank broke some of these guidelines. In doing so, the officials mislead their customers and deceived them in the worst possible way. When they should have been offering their clients affordable cash loans and credit, they added on extra fees.
Clydesdale Bank
Offering both payday loans and other short term loans, the Clydesdale Bank is one of the main commercial banks in Scotland. For a long time, this group was a trusted affordable lender here in Britain. Smaller than both the Bank of Scotland and The Royal Bank of Scotland, this organisation is one of the lesser known ones in the sector. Based in Glasgow, the company serves customers around the world on a daily basis. An Australian company now owns this bank, although it still operates from Scotland.
What is PPI?
You may have heard of PPI before, but do you know what it is? This acronym stands for Payment Protection Insurance. In recent years, many banks sold this form of insurance to its customers. Whenever a client took out a credit card or a loan, the staff would offer them this policy to protect their money. In some cases, the staff would make it sound as though this level of insurance was essential to the entire package. Much of the time, though, there was no need for people to buy the insurance. In fact, there are thousands of cases of mis-sold PPI here in the UK. Over the last couple of years, the authorities have launched several investigations.
The nature of this misconduct
From May 2012 until June 2013, there were a series of issues within the Clydesdale Bank ranks. At this point, the bank should have been dealing with any PPI complaints. The Financial Ombudsman Service was overseeing the claims and their results. Members of staff at the bank misled this authority throughout the process. Rather than giving them all the information they needed, they gave them wrongful facts and failed to give some details. In some cases, the staff also changed documents. That meant that they avoided giving the correct details of each claim to the Financial Ombudsman Service.
After the services had found that many clients had bought PPI, they ordered banks to reimburse people. This project would take a long time, especially given that many people did not know about their policy. Individual agencies set up to help people get compensation for any PPI they bought that they did not need. There are now many companies all over the UK that are there to help people reclaim the money they spent. It is no small feat, especially given that there are thousands and thousands of cases. Each bank had a duty to do all they could for the customers they had wronged.
Could the FCA have prevented this case?
In this case, the FCA had already intervened with this incident. They had ordered the bank to work alongside the other authority to make sure that they had all the right information. Sadly, Clydesdale Bank failed to do all they could to aid this process. Instead, some employees altered the information they handed over to the authority. As a consequence of this issue, some claims will have gone on for an extended period. The FCA could have taken action against the bank at an earlier point than they did.
The largest penalty ever
When this story came to light, the FCA launched a full inquiry into the situation. After reviewing the case, they found that many staff members had given false information. They also found that some employees prevented people from claiming in a timely way. That means that many clients had to wait longer than they should for people to attend to their needs. Given how massive this case of misconduct was, the FCA decided to issue a substantial penalty fee. The size of this fee is proportionate to the errors. The regulator issued a fine of £20.7 million to the bank. At that point, the bank had already paid £290 million to its customers. The directors said that they would start reviewing all claims before August 2013.
Conclusion
This case is not an isolated incident. The cases of PPI mis-selling were so vast that it will take many years to rectify each one of them. Despite the authorities' involvement, in this case, the bank still failed to help its customers as it should have. In withholding and changing information, this company misled the regulatory bodies. That is a serious issue. The fact that the fine was enormous makes sense since the misconduct was severe.