GMAC were found to have used unscrupulous tactics with customers that fell behind with their mortgage repayments. Cashfloat, a UK payday loans lender scrutinises FCA cases.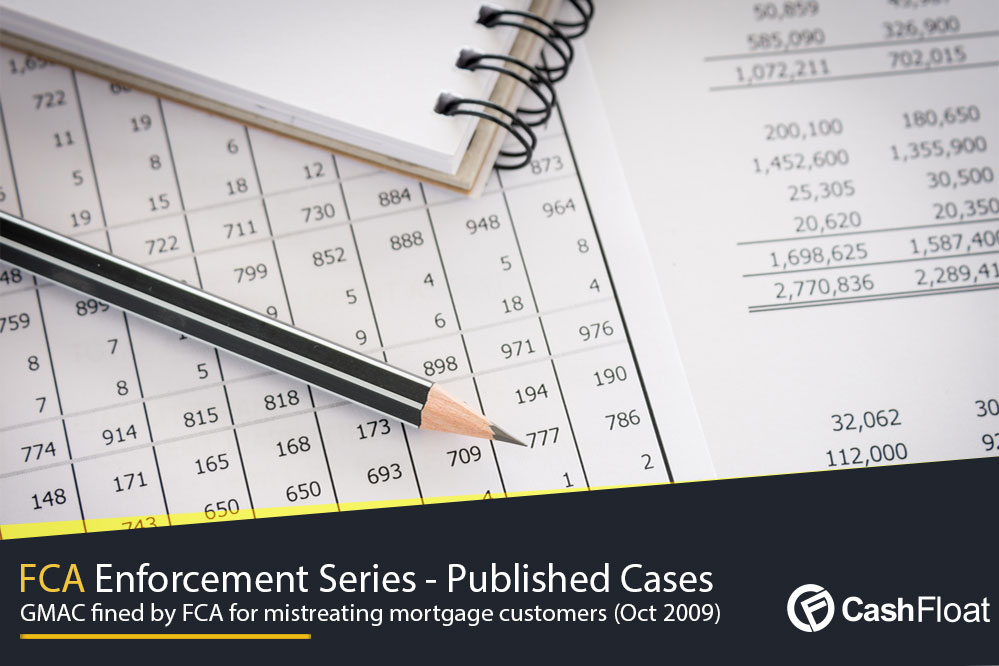 Financial Misconduct in the UK
Financial misconduct has been a subject of scrutiny within the UK for a number of years. As such, there have been a number of cases in point that regulatory bodies have investigated. When it comes to financial misconduct, the FCA and PRA have conducted public investigations to ensure that customers are treated fairly. As responsible lenders, all banks and mortgage providers have to ensure that they are upfront about their costs. Integrity should be the focus of any lender. This is stated in the guidelines by the FCA and PRA.
While there are many lenders that act in this way, there are some that do not play by the rules. As a result of this, they are investigated, fined, and their misconduct is made public.
There are number of cases that we can turn to, to highlight the issues within the UK's financial sector. One particular case is GMAC. The sub-prime mortgage lender was found to be mistreating its clients.
Let's take a look at this case in more detail.
The Case of GMAC
During October 2009, GMAC was investigated by the FSA. As a result of the investigation, they were fined a total of £2.8 million for mistreating customers. GMAC used unscrupulous tactics with customers that fell behind with their mortgage repayments. Alongside the fine, the organisation was ordered to pay out over £7 million in compensation to its lender.
GMAC is a US owned company who operated within the UK. The company deals with insurance, mortgages and real-estate. They had worked in the UK for a number of years. What's more, they were deemed as a large corporation with an outstanding reputation. But, their reputation fell into disarray when the company began to 'mistreat' it's customers in the face of arrears. Customers who were in the repossession process were also deemed as treated unfairly.
Over 46,000 customers were treated as unjust by the mortgage provider. They were hit with a number of charges. Some were excessive for the amount that they had borrowed. In addition, the company, who had a clientele base of around 310,000 customers, finally withdrew their mortgage services on the UK market. Of course, the company still has a large client base within the business. But, due to its actions and the investigation, they decided to take on no further new customers.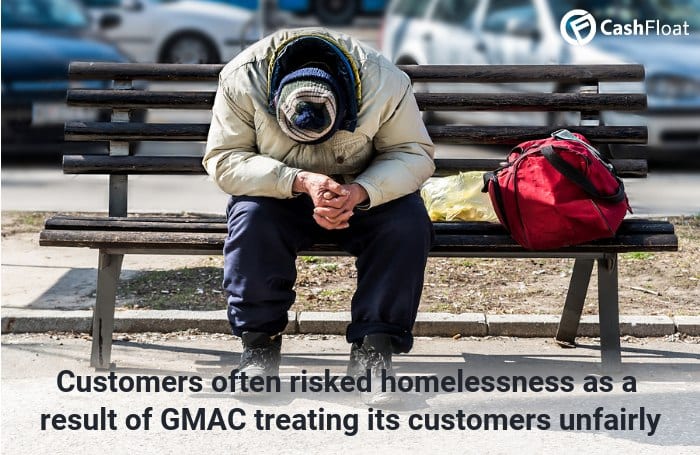 Why Did GMAC Treat Its Customers Unfairly?
Following the investigation by the FSA, GMAC was found to have conducted its business in a number of unfair ways. As such, the FSA highlighted that the company had breached many protocols.
For those customers that had fallen into arrears, they were slammed with heavy charges. This did not reflect the actual cost of the repossession charges. Customers were given unsuitable repayment plans. These were not representative of the client's specific needs. More worryingly, customers were hit with repossession notices before any other alternative was proposed. As such, customers were often left out of pocket and risked homelessness as a result of GMACs actions.
Issues Surrounding Training
Training was found to be sub-par within the company too. The employees that were hired to deal with this particular area of the business had little to no training. The employees were often handling the cases with no prior experience. The inadequate training meant that customers were being hit with a hefty penalty. These heavy penalties were unjust in light of their needs. But, as the staff within the company had no experience of dealing with these kinds of matters, the customer felt the brunt of this.
Enjoyed reading this article?
Here are some more interesting articles brought to you by Cashfloat. Choose one and enjoy your read about the FCA roles in financial institutions.
The FSA's Findings
The FSA took its usual approach to the organisation. The FSA proposed the GMAC should work alongside the regulatory body to ensure that fairer processes were achieved. The fine, as issued by the body, was reduced from £4 million to £2.8 million. As GMAC cooperated with the FSA, they were entitled to the 30% discount as awarded by the FSA.
The FSA openly criticised the mortgage provider. But, they advised that the company needed to address its problematic areas. With this, it was deemed that fairer processes were required. In addition, GMAC were requested to ensure that they adopted staff training procedures.
GMAC Offers Compensation
GMAC offered its clients compensation for the hardship that they had faced. The compensation amounts were refunded to the customers that had been charged these extortionate fees. While the payment was issued, debt charities have condemned mortgage providers like GMAC. It seemed that GMAC had failed to take into account personal circumstances. They did not treat customers on an individual basis.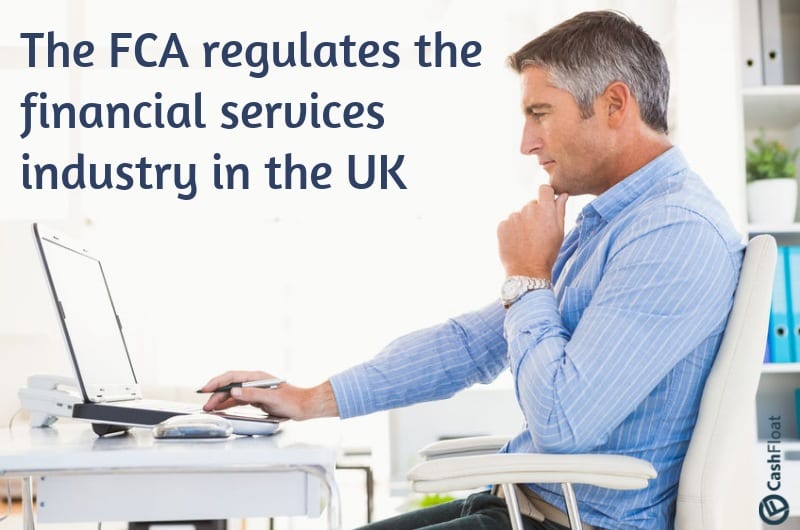 How Can the FCA Prevent This From Happening Again?
While the FCA and PRA are keen to levy substantial fines to companies that mistreat their customers, they seem to offer very little in the way of a proactive approach to lending. As such, companies have free reign on their processes and protocols within the mortgage industry. The FCA, as a regulatory body, should openly work with companies like GMAC to ensure that customers are treated fairly.
In the case of clients who are in arrears, there needs to be a more sympathetic approach. Companies, like GMAC, need to ensure that adequate training is given. But, they also need to make sure that companies don't treat all customers the same. Each client has individual needs. But, this is not something that the FCA has made clear. As a result of this, customers faced desperate hardship. Responsible lenders, whether they are given on a mortgage basis of a short term cash loan basis, need to make sure that they are assessing the exact needs of their clientele.
The FCA should not act when a complaint arises. They should proactively work with organisations to guarantee that these processes are in place as a matter of protocol.
The FCA is keen to investigate cases following complaints. But, they fail to get involved with a company during the initial set up. Perhaps the FCA and PRA can take a more positive approach to working with businesses. That way, consumers wouldn't face this terrible ordeal in the future.