Different Professions & Payday Loans
– Chapter 7
The train driver salary varies from company to company. The average train driver salary is £47,705/yr. Here are the salary estimates train drivers in the UK:
Average Train Driver Salaries

Great Western Railway
£51,999/yr
Southeastern Railway
£50,472/yr
London Underground
£49,762/yr
Arriva Group
£51,781/yr
London Midland
£48,750/yr
Virgin Trains
£61,151/yr
Thinking of becoming a train driver? Go ahead! As a short term loan lender, we at Cashfloat have researched different kinds of jobs and their salaries. We also make a focus on the pros and cons of the job so you can make an informed decision as to whether this job would be for you.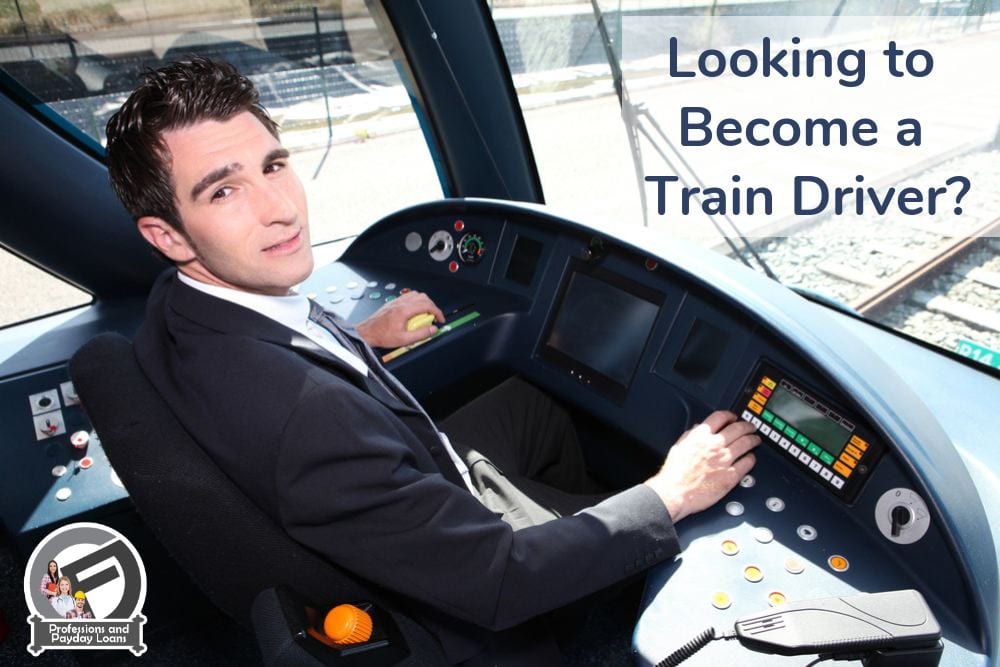 How to Become a Train Driver
Train companies now recruit their drivers directly and would expect applicants to be 21 years old, have some GCSEs and some mechanical and electrical knowledge. Before being accepted on a training course, they have to go through psychometric testing, a manager interview, a structured interview as well as a medical. It has been estimated that, for every place, 400 people apply, so it is highly competitive. The length of the training course depends on the rail company but is approximately nine months and usually includes 200-300 hours of driving, which might be done on a simulator.
After successful completion of the course, drivers work as a Post-Qualified Driver (PQD) in a probationary year at lower rates of pay. They are regularly assessed by a Driver Manager riding in their cab and in later years are evaluated every two years on railway rules and regulations.
After they are experienced, they might choose to work carrying passengers or freight. Positions are also available driving on-line track machines used for maintenance. Chances of promotion are small as there are only a limited number of instructor or manager positions.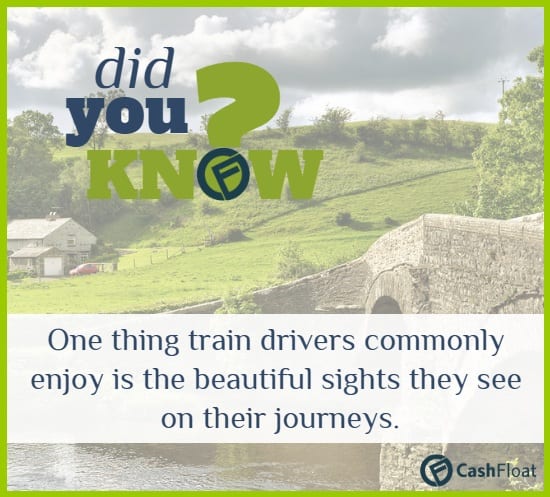 Train Drivers' Working Hours
Train drivers work a 35-hour week which is spread over 4 or 5 shifts (known as turns), and these can include weekends, evenings and nights. Freight engine drivers tend to work more night shifts and long-distance routes, which often entails overnight stays away from home. The lengths of shifts/turns should be 5-11 hours but in practice are 7-10 hours. Regulations state that a driver cannot work a shift longer than 12 hours and no driving should be done after the 11th hour. Also, there must be a minimum of 12 hours break between shifts. Under British Rail, Sunday service used to be on a voluntary basis, but now it is compulsory (though compensated with higher wages).
Train Drivers' Pension
The train drivers' pension scheme is a final wage scale which depends on the number of years' service. This is divided by a rate of 1/60 to reach a final monthly figure. Pension schemes are also organised by some unions, notably ASLEF's Railway Pension Scheme which has assets of £18 billion and covers 360,000 active members and pensioners.
Train Driver Unions
ASLEF – Associated Society of Locomotive Engineers and Firemen
ASLEF is Britain's trade union for train drivers. The 20,000+ members are employed in train operating companies, freight companies as well as London Underground. Members of ASLEF and their families have access to comprehensive legal cover as part of the membership.
ATCU – Associated Train Crew Union
This is a trade union which represents all workers associated with the rail industry. The union was launched in 2005. The function of the ATCU is to carry out the wishes of its members. It is also directed by its members.
RMT
The
National Union of Rail, Maritime and Transport Workers
is a British trade union covering transport workers. There are more than 83,000 members from nearly every sector of the transport industry. The union was formed in 1990 and is one of Britain's fastest growing trade unions..
All of the unions negotiate on behalf of the members about pay, working conditions and hours as well as represent them on the political stage regarding decision-making about the railways. Some also offer supplementary pension schemes and legal advice.
Problems Affecting Train Drivers
There are numerous problems which are affecting train drivers (including financial stress) which you should take into account when thinking about becoming a train driver. The main problems are safety issues (train accidents, vandalism, no emergency communication system in the cabin etc.) There is also the high demand for proper concentration, irregular working hours and ears being put under pressure when entering tunnels. Over half the shifts also involve night work. These are all things to think about before training to become a train driver.
Conclusion – The Train Driver Salary
The train driver salary does seem to be quite decent with higher pay in the longer distance trains. There does not seem to be much oportunity for advancing in the job as there are limited numbers of manager and instructor positions. Short term financial problems are common in train drivers especially when it gets towards the end of the month and they see a need for a wage day advance. Cashfloat is happy to lend payday loans for train drivers who are experiencing a temporary financial problem.