Different jobs and their salaries
– Chapter 5
The train driver salary in the UK varies among different companies. In 2020, the average train driver salary was £57,323/yr.
Average Train Driver Salaries Per Year

2019
2020
Great Western Railway
£51,999
£56,773
Southeastern Railway
£50,472
£53,620
London Underground
£49,762
£55,711
Arriva Group
£51,781
£60,945
London Midland
£48,750
£54,040
Virgin Trains
£61,151
£66,231
As a short-term loan lender, we at Cashfloat have researched different kinds of jobs and their salaries. Are you considering becoming a train driver? Go ahead! The table above outlines how much train drivers earn according to employers:
We also write about the pros and cons of the job so you can make an informed decision as to whether this profession is the right choice for you.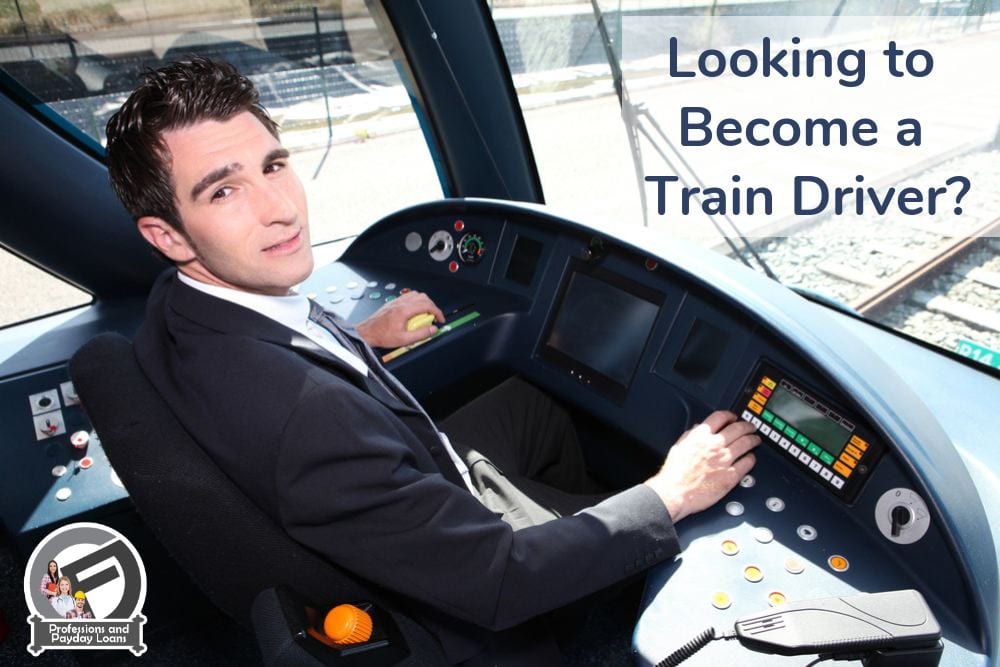 How to Become a Train Driver
Nowadays, train companies recruit their drivers directly, and usually expect applicants to be be over 20 years of age and have GCSEs grades A* to C in English and Maths, in addition to some mechanical and electrical knowledge. Before being accepted on a training course, applicants have to go through psychometric testing, as well as a manager interview, a structured interview, and a medical interview. The recruitment process is extremely competitive, as it is estimated that approximately 400 people apply on average to any given course. While the length of the training course depends on the rail company, it lasts for approximately nine months and usually includes 200-300 hours of driving, which are sometimes done on a simulator.
After successfully completing the course, drivers are employed as a Post-Qualified Driver (PQD) in a probationary year at lower rates of pay. The trainee driver salary starts from £20,000 and is £24,304 on average. During this period of time, they are regularly assessed by a Driver Manager riding in their cab. Once the probationary year is completed, train drivers are evaluated every two years on railway rules and regulations.
Once they gain the necessary experience, train drivers may choose to work driving either passenger or freight trains. Positions are also available driving maintenance on-line track machines.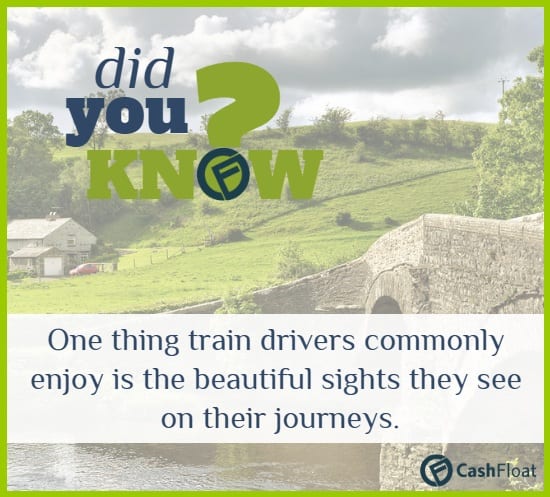 Train Drivers' Working Hours
Train drivers work 35 hours per week, spread over 4 to 5 shifts (also known as turns). These may include weekends, evenings, nights and Bank Holidays. Freight engine drivers tend to work more night shifts and do long-distance routes, which often entails overnight stays away from home. The duration of turns should be 5-11 hours but is in practice 7-10 hours. Regulations state that a driver cannot work a shift for more than 12 hours and no driving should be done after the 11th hour. Also, a break of at least 12 hours is required between shifts. Under the British Railways, Sunday service used to be on a voluntary basis, but it has now become compulsory (though compensated with higher wages). Drivers also have the option of working overtime to earn additional income.
Train Drivers' Pension
The pension scheme for train drivers is a final wage scale which depends on the number of years of service. The count of years is divided by a rate of 1/60 to reach a final monthly figure. Pension schemes are also organised by some unions such as the ASLEF's Railway Pension Scheme, which manages £18 billion worth of assets and covers over 360,000 active members and pensioners.
Train Driver Unions
ASLEF – Associated Society of Locomotive Engineers and Firemen
ASLEF is Britain's trade union for train drivers. The 20,000 members work in train operating companies, freight companies, as well as in the London Underground. Members of ASLEF and their families have access to extensive legal cover as part of their membership.
ATCU – Associated Train Crew Union
ACTU
represents all workers associated with the rail industry. The union was launched in 2005 and it's function is to carry out the wishes of its members and to protect the rail community. They represent people with issues such as personal injury, employment tribunal and capability hearings.
RMT
The National Union of Rail, Maritime and Transport Workers is a British trade union covering transport workers with more than 83,000 members from nearly every sector of the transport industry. The union was formed in 1990 and is one of Britain's fastest growing trade unions.
All of the unions negotiate on behalf of the members about pay and working conditions & hours. Train driver unions also represent their members on the political stage in regards to railway related decisions. Some additionally offer supplementary pension schemes and legal advice.
Problems Affecting Train Drivers
There are numerous problems affecting train drivers, which you should take into account when thinking about becoming a train driver. The main problems are safety issues: train accidents, vandalism, or emergency communication system failures in the cabin. High concentration is constantly demanded and working hours are irregular, with over half of the shifts involving night work. Another issue is the fact that drivers' ears are put under pressure when entering tunnels. Promotion opportunities are finite, as the numbers of instructor and manager positions are limited. Irregular shifts can also cause significant financial stress. These are all things to consider before enrolling in a course to become a train driver.
Conclusion – The Train Driver Salary
The train driver salary is on £57,323/yr on average, but it can be significantly higher for people who choose to do overtime work, especially on Sundays. Long-distance train drivers are also compensated better. Opportunities for job progression are scarce, as the number of manager and instructor positions is limited. Train drivers can sometimes experience short-term financial problems, especially towards the end of the month, when they may see a need for a wage day advance. Cashfloat is happy to lend payday loans for train drivers who are experiencing a temporary financial problem.